New design: Kickers' stadium plans still on despite relegation
source: StadiumDB.com [TS]; author: Tomasz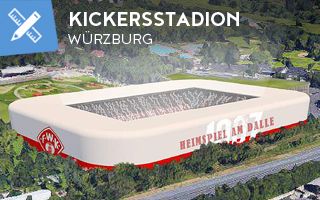 Würzburg Kickers have just been relegated from the 2. Bundesliga. They need to improve not only their level of play, but also the venue if they want to come back to this division.
Disputes make matters difficult
Minimum number of seats for the 2. Bundesliga stadiums is 15,000 and at the moment flyeralarm Arena has only 13,090. Only its main grandstand is covered with a roof. Therefore, the Bavarian club's management is planning to build a 15,000-capacity ground.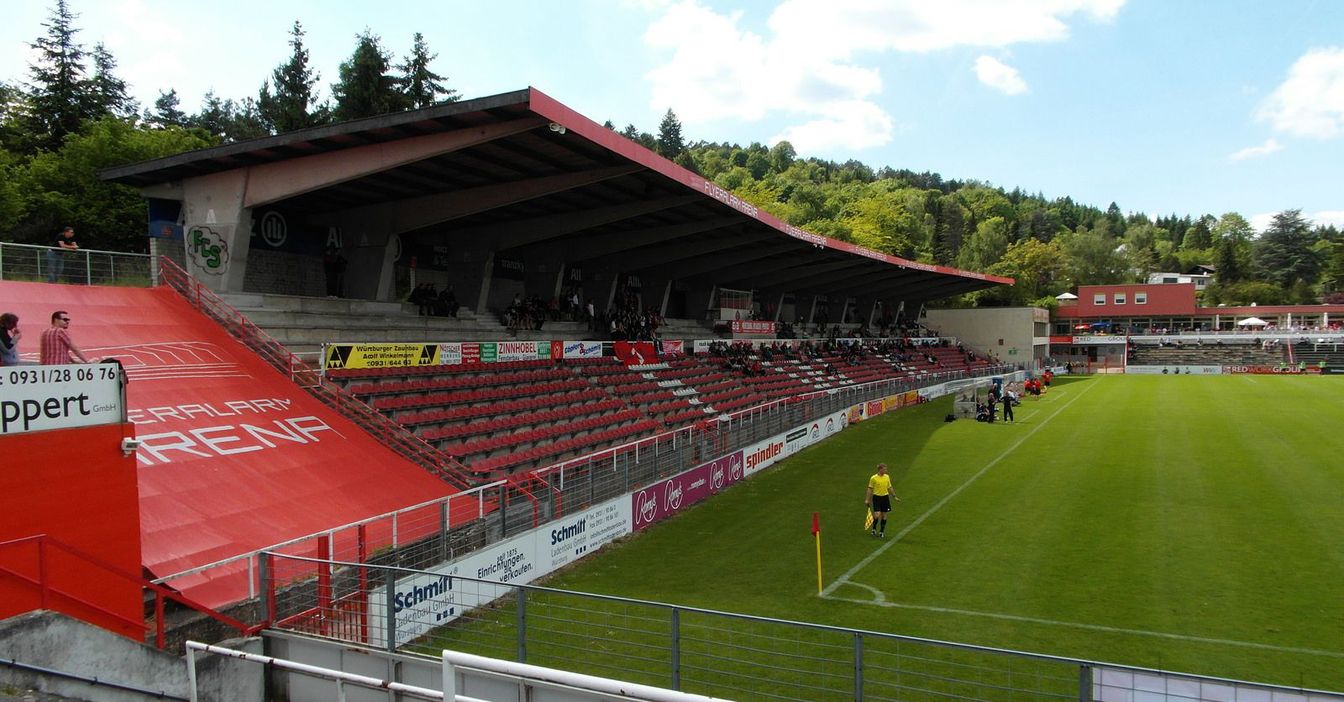 © Steffen Hüther
The planning process began in 2018, when club officials had to choose between reconstruction and building a completely new facility. In addition to the current location in Dallenberg, reports have been prepared for four other sites.
All analyzes confirmed that the creation of the new ground is much more rational. Unfortunately, local residents not only do not want to hear about the new stadium, but also have serious problems with the current one.

For over 6 years, they have been arguing with the city and the club regarding excessive noise and light pollution in the area. Several cases were pending before the court in Würzburg and the Bavarian court. The judicial path is not finished yet and residents want to continue their fight, this time in a federal administrative court.
New stadium close to motorway?
Planned arena will be located in the drinking water protection zone and it is not possible to build a stadium slightly below ground level in this area. Such a solution would in other circumstances provide protection against noise and excessive lighting.
Perhaps the project of the new stadium will be possible if it is built a little further, away from a residential area, closer to the nearby B19 motorway and rotated 90 degrees from the current location of flyalarm Arena. Fully covered stands would also help as sound would bounce back towards the pitch.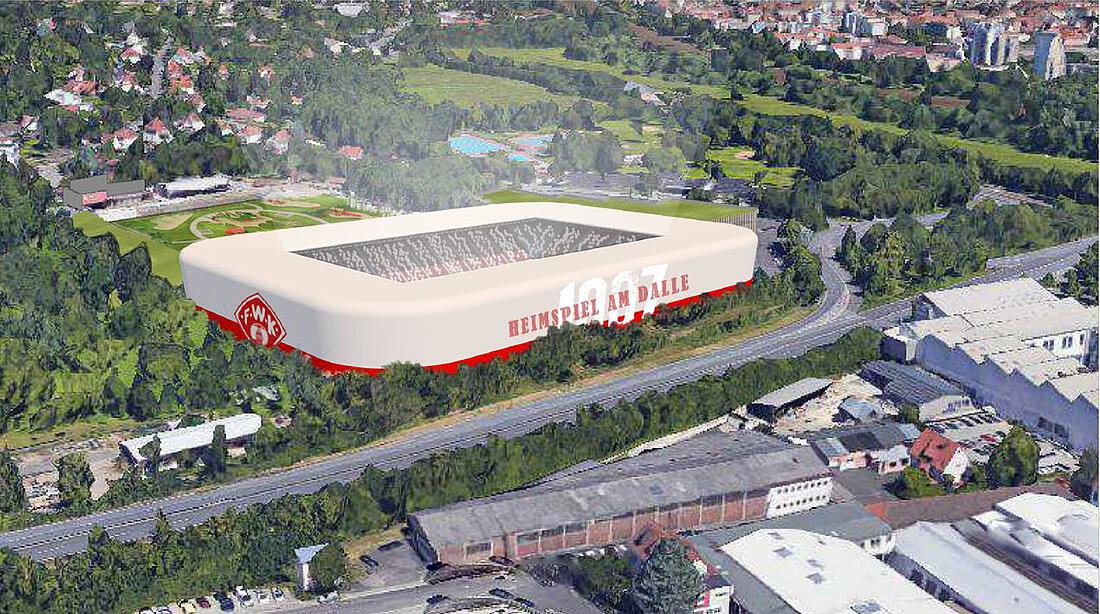 © Würzburger Kickers, GKP Braunschmidt Kurz Architekten
Positives can be found in the approach of the city authorities, who support the club's plans and agree that construction in Dallenberg has its economic justification thanks to the well-developed infrastructure in this area.
In addition to the stadium, a three-level car park for approximately 1,600 vehicles is to be built. Elements of the current arena will continue to be used. The pitch will become a playground and the main stand will be a climbing garden.
The construction cost is estimated at approximately € 40 million. There are no details yet on how the investment would be financed. Kickers' authorities are in talks with potential investors. The concept of the stadium was developed by GKP Braunschmidt Kurz Architects.
Author: Tomasz Sobura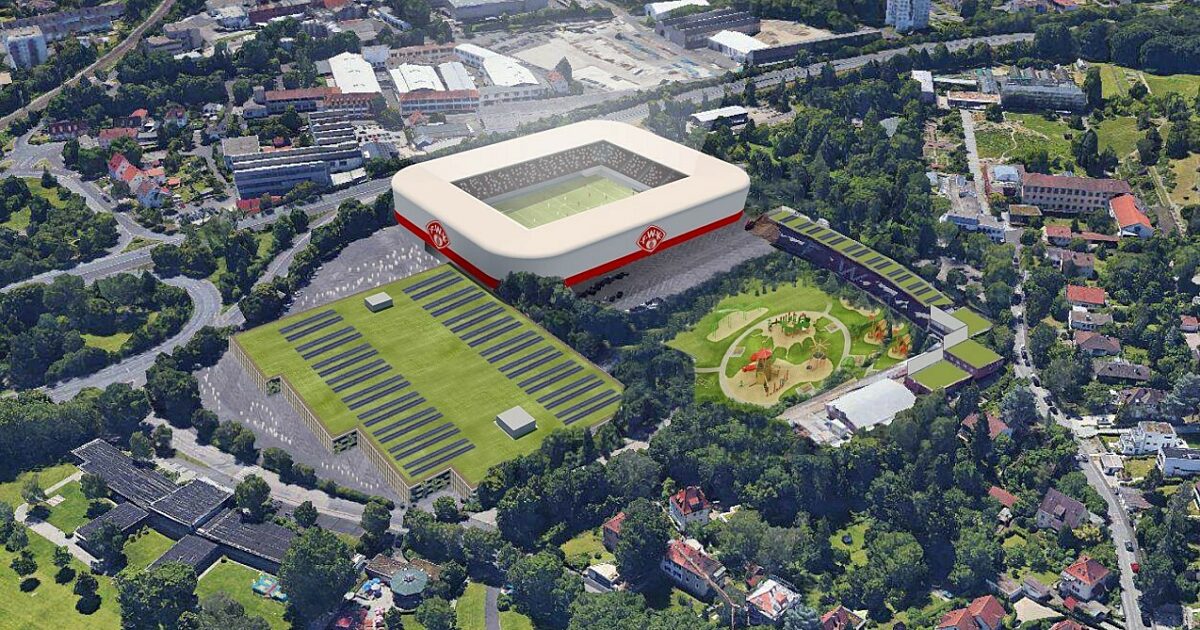 © Würzburger Kickers, GKP Braunschmidt Kurz Architekten