Liverpool: UNESCO status lost because of Everton stadium?
source: StadiumDB.com [MK]; author: michał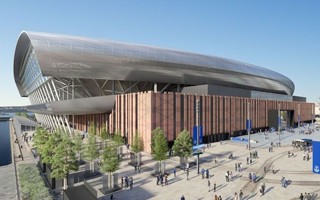 By the end of July the city of Liverpool could no longer be listed as a UNESCO World Heritage site. Removal from the list of humanity's landmarks could be prompted by the new Bramley-Moore Dock Stadium.
A week ago an official recommendation was released to strip Liverpool of its UNESCO World Heritage listing. The city only entered the list in 2004, with its 'Maritime Mercantile City' (docklands between Albert Dock in the south and Stanley Dock in the north).
Now that the 52,888-seat stadium is to be built just outside the listed area, its impact on the port landscape could prove fatal to the UNESCO status. Final decision is expected in a UNESCO committee vote at the end of July.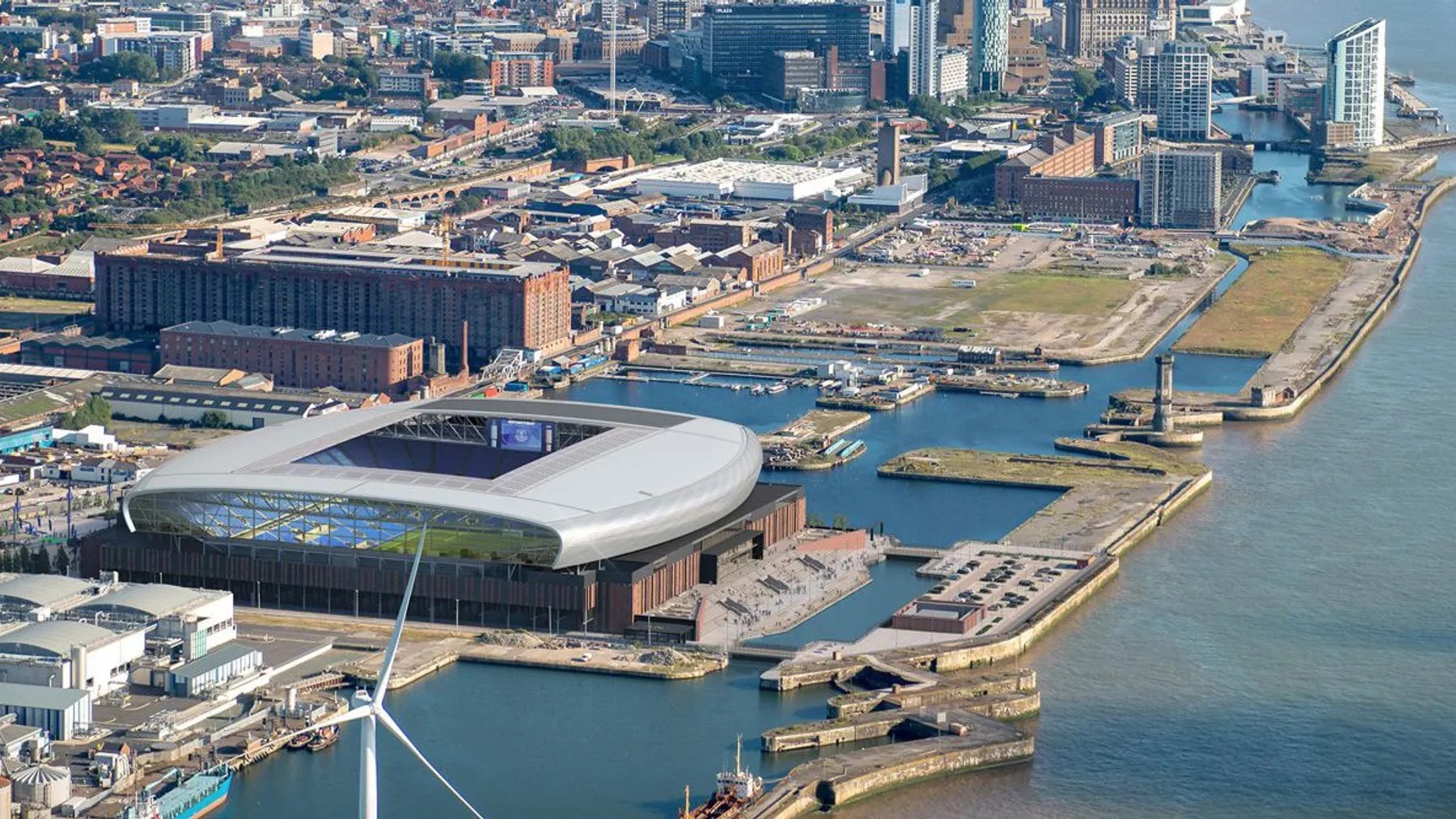 © Everton FC, Pattern Design
Already before the recommendation became public, key figures across Liverpool were appealing to UNESCO to reconsider such moves. Now that the loss of World Heritage status seems very likely (if not settled already), there's a heated debate as to what would offer a better outcome: retaining the status or having the docks revitalised. And it does seem that the city is reconciled with the decision.
Well, obviously we're all disappointed, we don't want to lose the UNESCO World Heritage Site, but that doesn't stop us having a world heritage city, does it? I think for this particular project (stadium) and how it will impact on Bramley Moore Dock – I don't think it's been open for 40 years – to actually utilise and have a good impact on regeneration in northern Liverpool – I think it's not a project that we can pull. says mayor Joanne Anderson.
Everton's stadium will not be scrapped for UNESCO
Although she's only been in office for a few weeks and the stadium wasn't approved under her rule, the new leader has no intention of interfering at this late stage, when construction is expected to begin soon. The city did, however, appeal to UNESCO for a postponement of the vote, in order to present Liverpool's credentials as a world heritage site.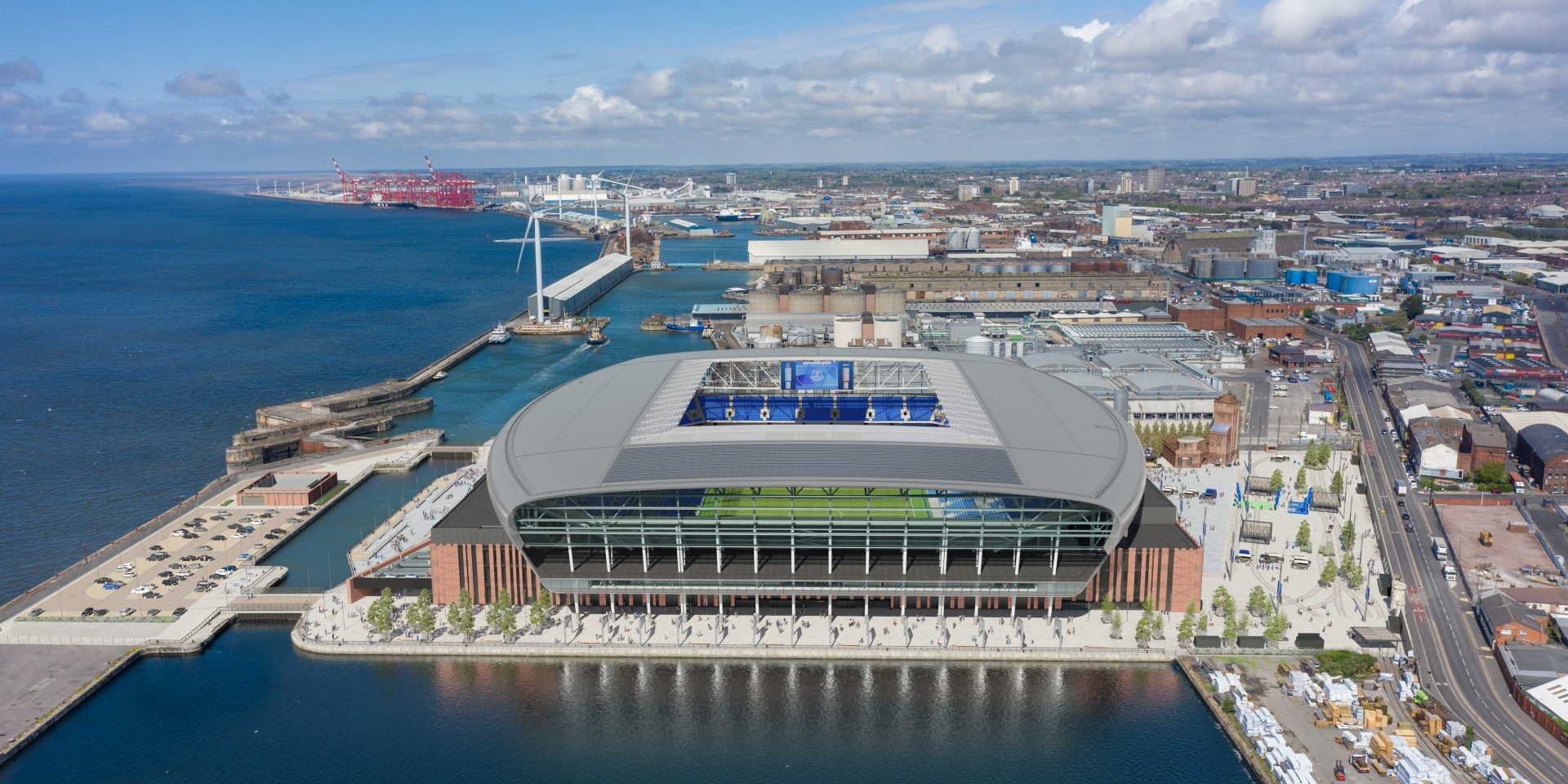 © Everton FC, Pattern Design
At the same time, mayor Anderson has stressed that she wouldn't defend the UNESCO listing if it meant being forced to drop the stadium. We don't want to lose the site, but does anyone book a holiday thinking 'I'm going to Liverpool for the World Heritage status?' Or for going to see the fantastic buildings like St George's Hall and everything else we've got. So it does matter, we don't want to lose it. We are doing everything we can but actually we can't afford not to have a big regeneration project in the north docks. Anderson said.
If not the stadium, something else would have caused it
The aforementioned regeneration project spans far beyond the stadium and is expected to consume some £5.5 billion (€6.4bn / $7.6bn) over a few decades. The scheme, called Liverpool Waters, was awarded to developer Peel back in 2012 and it will see numerous residential, office and commercial developments delivered along the waterfront.
The stadium covers only the Northern Docks part, while all other sectors of Liverpool Waters are within UNESCO's protection © Liverpool Waters
While many alterations were already introduced, like moving high-rise buildings further away from the docks, preserving the docks in a way that would be acceptable to UNESCO might prove impossible anyway. Already upon the plan's approval in 2012, UNESCO placed Liverpool on a list of site in danger of losing their status.
Everton really tried to meet expectations
Ironically, the Bramley-Moore Dock site isn't even planned within the UNESCO-listed area, that ends some 200 metres south. However, the building will be built in the wider buffer zone, in which no significant interventions are welcome.
That said, from the very start the Toffees and their architects (first Dan Meis, then Pattern) tried their best to create a venue fitting the post-industrial and historical landscape. Crucial monuments of the area, like the 19th-century gates or hydraulic towers, will be preserved.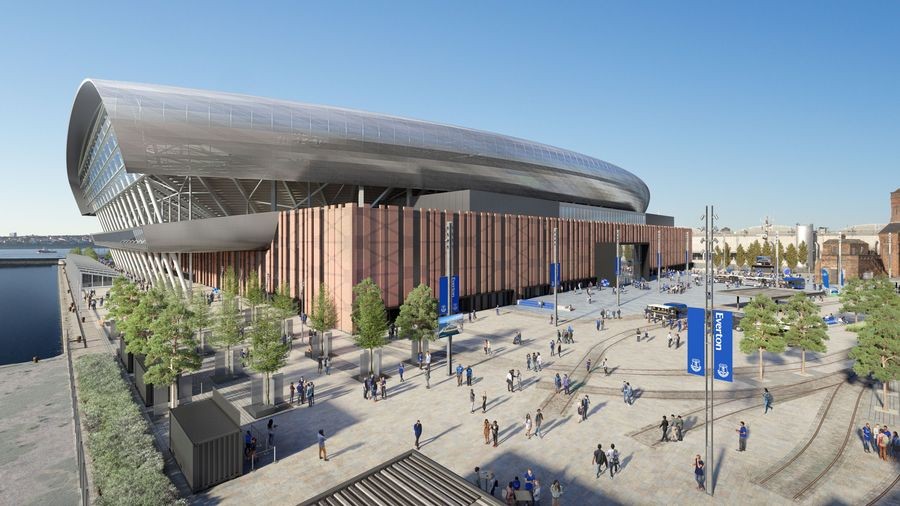 © Everton FC, Pattern Design
The stadium's form was divided into two separate volumes, with heavier lower part being clad in brick matching that around the area, and the lighter and reflective upper part with metallic finishing. This was a way to minimise the visual impact.
Over the course of design work further amendments were made, like lowering of the roof to the extent possible (because of the stadium being built in a dock, there's a limit to how deep it could be built) and removing the waterfront multi-level parking.
If Liverpool indeed loses its UNESCO listing because of that stadium, then it's also extremely likely that listing would have been stripped for any other reason in the future, as there are very significant interventions planned within the 60 hectares of Liverpool Waters, and strictly within the heritage site, not in the buffer zone.
Author: Michał Karaś