Copa America 2021: Carrying on, against all odds
source: StadiumDB.com [MK]; author: michał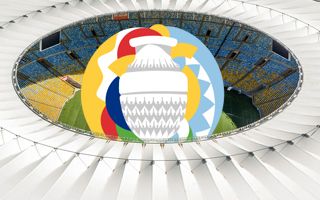 Empty stadiums, infected players, protests in the streets. Even the playing fields aren't up to standard. But Copa America is pushing forward, with Brazilians set for glory.
In theory, Brazil has a lot to celebrate in terms of football. After all, Copa America 2021 is one more edition hosted by them, albeit unexpectedly. They're also the first team to reach the knock-out stage after a great performance on the field, having lost the first goal after 10 days of the tournament. But there's a lot happening aside from scores on the field.
Poor field is just the surface
On Wednesday Tite, Brazil's manager, wasn't really celebrating third victory in a row, instead he criticised the playing field of Estádio Nilton Santos and organisational flaws. In his words, the stadium offered "a field that I won't call horrible, but very bad for playing football".
Just several hours later, he was fined $5,000 by CONMEBOL for criticising the tournament. Ironically, the penalty wasn't connected to his recent statement, rather to the one he made on the eve of the opening night. Back then he also criticised "shabby" organisation and the decision to push forward with the competition regardless of current circumstances.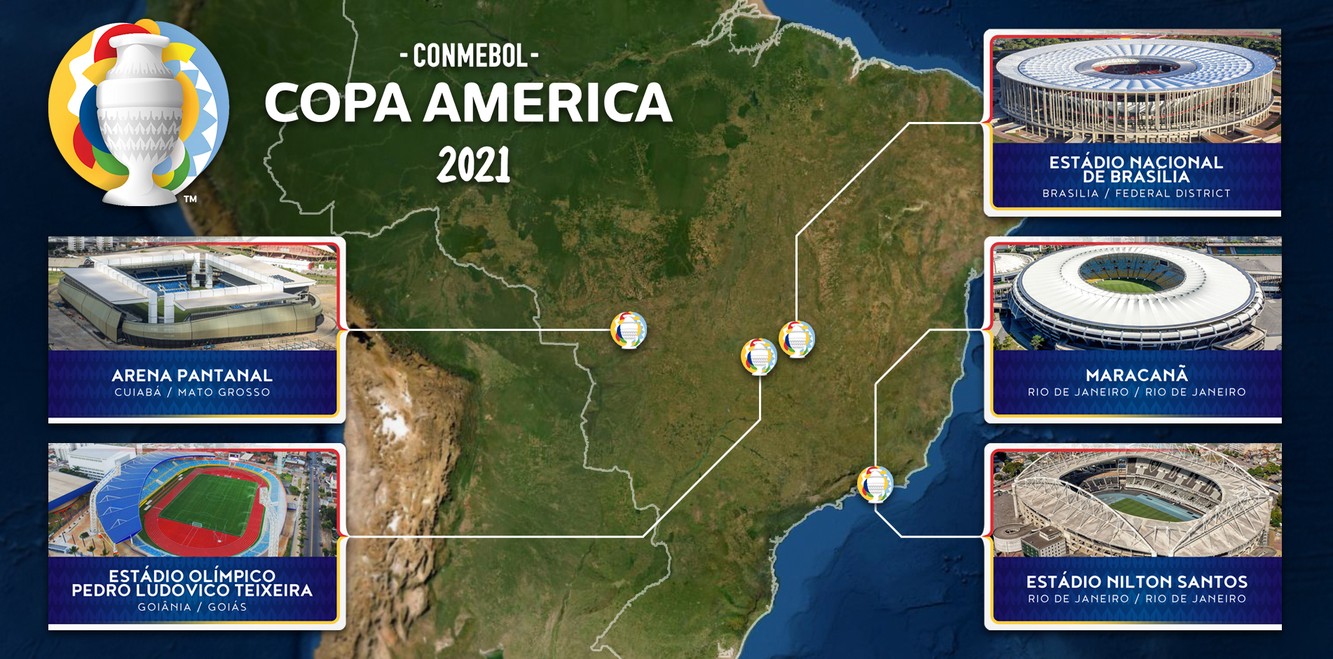 But complaints about playing conditions have come from numerous sources from the very first game. While Estádio Nilton Santos' field is of highest concern (publicly slammed by both Messi and Neymar), there were also concerns about the surface in Brasilia.
To make sure the crisis doesn't reach the final game, CONMEBOL has just made the decision to close Maracanã for 18 days. This move forces 6 games by Fluminense and Flamengo to be relocated (4 of Flu, 2 of Fla). Parts of the field will have to be replaced to guarantee proper quality for the final.
Who's to play and who to play for?
Unlike Euro 2020, Copa America has a total ban on spectator attendance. And it's no wonder, frankly. The decision to move it to Brazil was made 13 days before kick-off, so logistically it would be virtually impossible, even with no COVID-19 around.
But COVID-19 is here in Brazil, in scale not realised in many other countries. The last 24 hours saw a record number of over 115,000 daily infections and nearly 2,400 deaths. It's thus no wonder that the hastily organised tournament has earned the nickname of Campeonato da Morte (the Cup of Death) not just among protesters in the streets but also in the senate.
When matches finally began, there was very little public interest shown. While TV figures are quite high and surpass Euro 2020 on the continent, there wasn't a sudden rush in the streets, typical to major tournaments. Even with Brasilia's relatively good public health situation, there only a handful of people outside the stadium or players' hotel on opening night.
The coronavirus is also present within the tournament's "bubble", which was supposed to seal off participants from the rest of the world. A total of 166 people involved have tested positive since June 12, 48 of them being players or team staff. Although players are forced to stay isolated, incidents do happen, like the recent visit of a hairdresser to Chile's players hotel.
Nothing in the tournament is as it was planned
Even Brazil, who are considered a pace ahead of all other teams, published an open letter just before the tournament, calling the decision wrong and suggesting their appearance is reluctant.
Keep in mind, just over a month ago the tournament was still scheduled to take place in Colombia and Argentina. Colombia pulled out first, due to public unrest across the country. Argentina scrapped Copa in late May, citing sudden spike in COVID cases.
This is when the Bolsonaro administration stepped in, showing readiness to host the tournament almost immediately. Interestingly, it was far from a unanimous decision. Authorities of many levels regarded the move as a mistake, which is why the state and city of Sao Paulo are not involved, among others. Cuiaba, on the other hand, is part of the tournament, although despite the city's opposition.
In total, the cup is taking place in five stadiums, four cities. That's a much more compact layout than the initial 8-venue scheme. The format has also changed, with both guest teams (Australia and Qatar) not appearing. And because venue capacity became irrelevant, the modest "Olimpico" in Goiania unexpectedly joined the list, also debuting on our website.
Author: Michał Karaś