Australia: New NRL and A-League stadium in greater Brisbane?
source: StadiumDB.com [TS]; author: Tomasz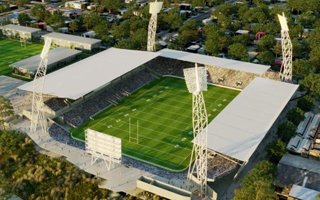 In 2023, the NRL will be expanded with one additional team. Bids were submitted by representatives of three entities, including Brisbane Jets. The city is already working on a stadium plan, which could also host A-League.
Two concepts for new stadium
For the application to be successful, the Jets must provide a credible financial analysis to support the formation of the NRL team in Ipswich, Queensland. Brisbane Firehawks and Redcliffe Dolphins are other bidders for the country's most important rugby league.
One of the key conditions for participating in a competition is having the right facility. The city council plans to spend up to A$ 236 million (€ 149 million) on the construction of the new arena, but works have yet to be approved. The project is still under review.
Concept no. 1, stadium for 12,000 people
At this point, two concepts are considered. The first one is for construction of a 12,000-seat venue, and the second for a ground for at least 20,500 spectators. Both relate to redevelopment of the existing North Ipswich Reserve Stadium and its adaptation to the needs of the NRL. The stadium could also be used during the 2032 Brisbane Olympics, currently being worked out.
At the moment, the ground can only accommodate 5,500 fans. In both variants, the stadium would not have a roof over one of the stands behind the try line, creating an open space overlooking the Bremer River.
City council prefers venue for over 20,500 fans
The 20,500-seat concept is similar to that of Queensland Country Bank Stadium in Townsville. This option is much more advantageous for Ipswich, given that city officials predict that Ipswich's population will increase to 330,000 by 2041 and a larger facility is simply needed more.
It is also important that the stadium would be less than 30 miles from the CBD (business district). Such a location could be a bridge between business and sport.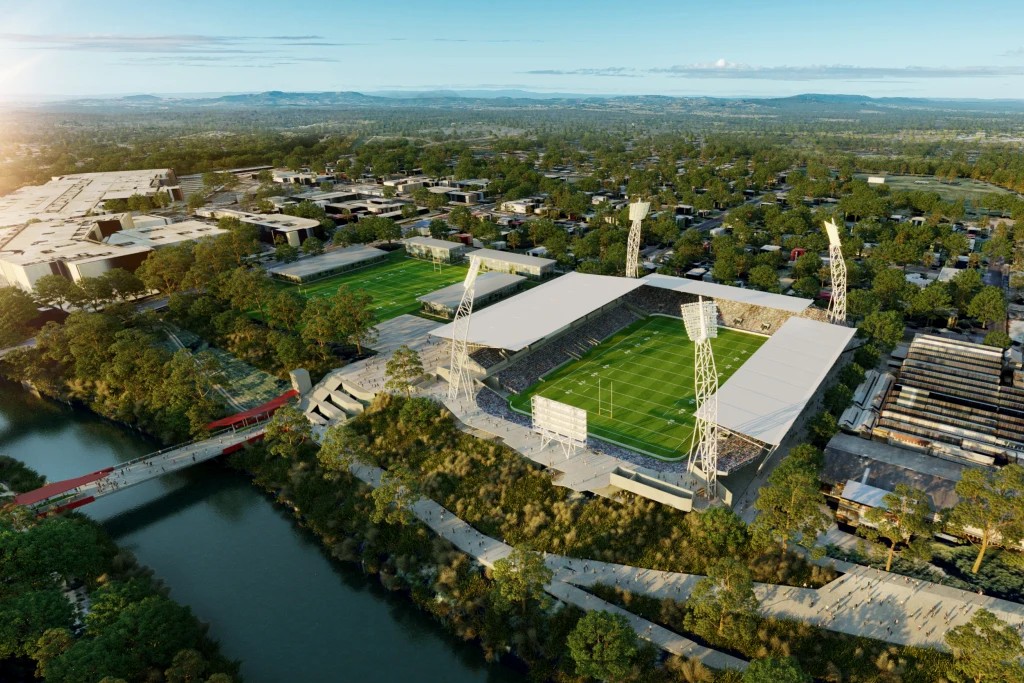 Concept no. 2, stadium for 20,500 people
Ipswich City Council is continuing to lobby both the state and federal governments for A$ 2.5 million (€1.58 million) in support to finalise the business case for a future North Ipswich Reserve stadium.
In addition to rugby games, the facility could host A-League football matches and a number of other sporting events. The decision on who will join the National Rugby League in two years is to be made later this month, and whether a new stadium will be built in Ipswich will largely depend on this.
Author: