Australia: 2032 Olympics in Brisbane, where exactly?
source: StadiumDB.com [MK]; author: michał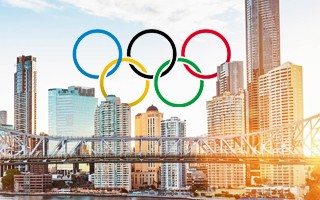 IOC announced that Brisbane is the preferred host city for the next available Olympics. Now the main question is: which stadiums will be used? Here's all we know so far.
When the International Olympic Committee announced the preferred host of the 2032 Olympics would be selected between 2021 and 2025, few were expecting the decision to come already in February of 2021. And yet here we are, at Brisbane 2032.
The phrase 'preferred host' is crucial in this case. For the first time in decades the selection procedure didn't include a long and expensive arms race between candidate cities. Instead, interested cities announced their willingness and IOC went forward to evaluate their potential. Aside from Brisbane, the list included Doha, Jakarta, Madrid, Mumbai and Germany's NRW conurbation.
So, as things stand, we have no official logos, master plans and a concept of the main stadium. What we have is the IOC and Brisbane sitting down to work out the optimal scenario. This new, less spectacular route comes as the outcome of international pressure on the IOC to end the lavish games format, with bill paid by taxpayers.
Because of these changes, Brisbane is expected to use at least 80% of existing facilities, with the potential to push that figure to even over 90%. Of course, many will require upgrades or significant expansions but not to the tune of previous tournaments.
IOC's own evaluation report proposes using 14 venues unchanged, 5 with long term upgrades planned either way, 5 temporary for the games only and finally 7 new venues. This totals at 31, not counting two Olympic villages.
Three options for main stadium
Times of event-specific stadia holding 80,000 seats seem to be gone for good. Even if the IOC suggests building the main stadium from scratch. It would sit north of downtown, within the Crosby Park / Albion Park area. The event capacity would be lower than before, however, at 50,000. The stadium could also be largely temporary.
Should a more economic option be chosen, there are two existing stadiums that could be used. First, the Gabba (or Brisbane Cricket Stadium), which has went through a series of renovations over the past 20+ years. The ground already holds 40,000 and this capacity would supposedly satisfy the IOC.
The second option would see opening and closing ceremonies moved out of Brisbane, to Gold Coast. Here, the 2018 Commonwealth Games host Carrara Stadium (currently Metricon Stadium) would welcome visitors. Its current capacity is 25,000, to reach 40,000 for the Olympics.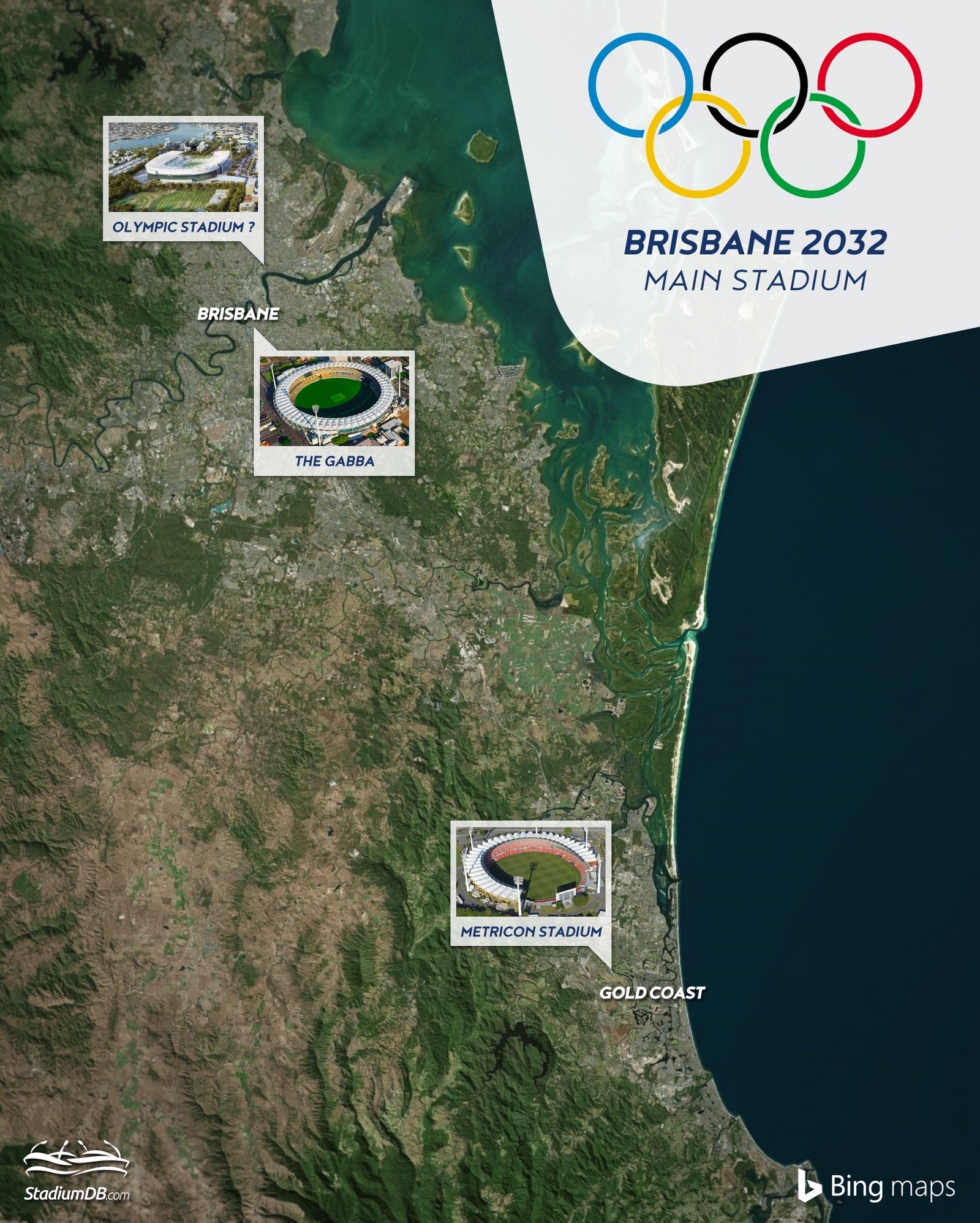 Football tournament covering all of East Australia
The football tournament would have its final in Brisbane, at the existing Suncorp Stadium. In total, five grounds would be located around Brisbane. But the remaining four span from North Queensland to Melbourne. Below you'll find the list of proposed venues, as presented in the IOC's evaluation report.
Autor: Michał Karaś