Argentina: When will Estudiantes complete their dream?
source: Infocielo.com / StadiumDB.com [MK]; author: michał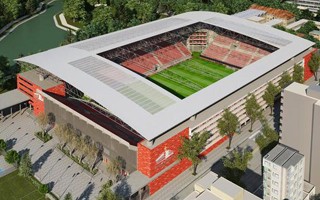 Although the stadium is already fully operational and can be a source of pride, it's not complete. The vision included a canopy and two corner towers. Are these still planned?
After many years of hard work and anticipation, after numerous changing visions, La Plata's Estadio Jorge Luis Hirschi (known commonly as UNO) is finally here. Opened in late 2019, it's now considered one of the best in Argentina and one of the most environmentally friendly across the continent. With just over 30,000 places, it's also a worthy home for Estudiantes.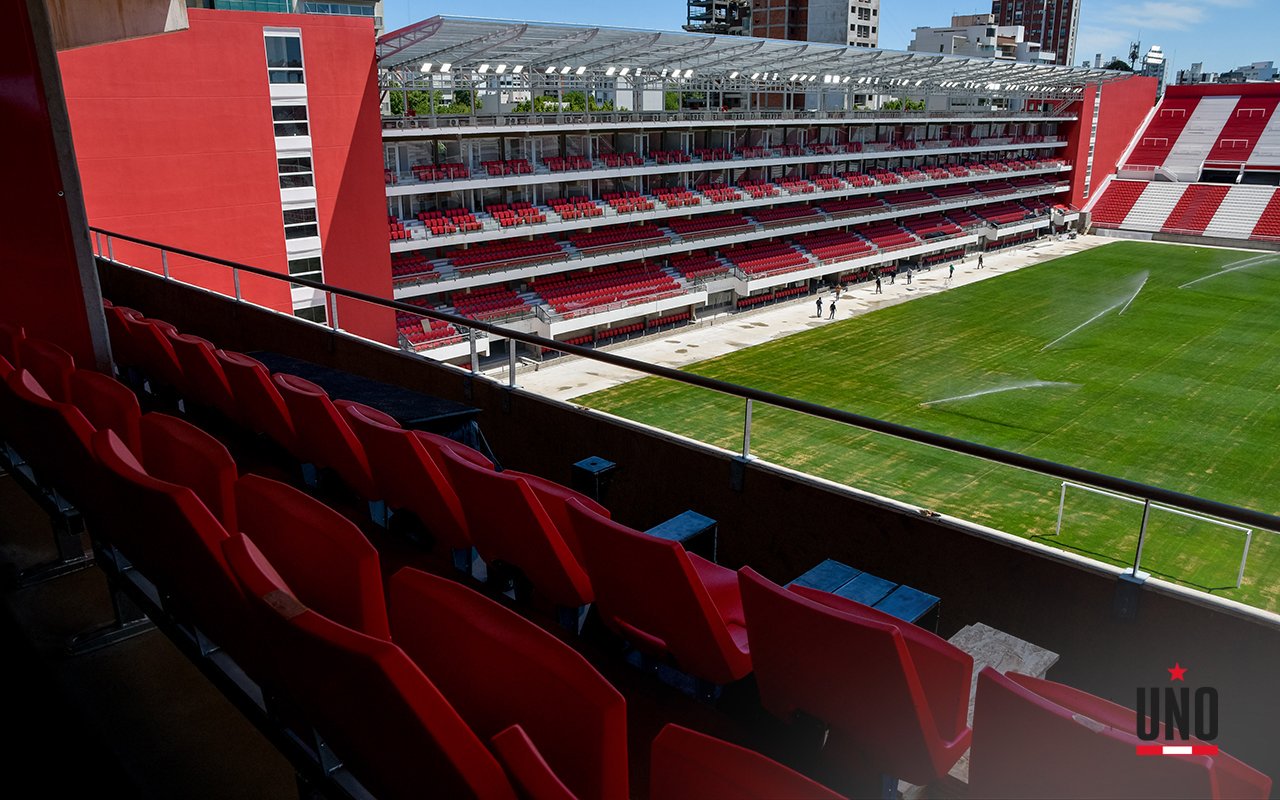 © Estudiantes de La Plata / Estadio UNO Jorge Luis Hirschi
So, what's missing? Today the biggest issue is lack of fans. Less than half a year after opening, the coronavirus pandemic began and resulted in empty stands. Speaking to Infocielo.com, Estudiantes vice-president Juan Prates said that having it closed is a pain in the eyes and in the pocket but the club are doing everything legally possible to gradually reopen. Last week, stadium tours were once more launched, albeit at 25% capacity.
Because the stadium was being worked on after reopening, some functions still haven't reached full potential to this day. Lack of expected revenue also makes it hard to plan further developments, which are yet to be done.
You may recall from previous renderings published over the years (although there were numerous iterations along the way), the stadium was always intended to also intended to have both north-eastern corners filled and all stands covered at least partially. This would make it complete, but when can it happen?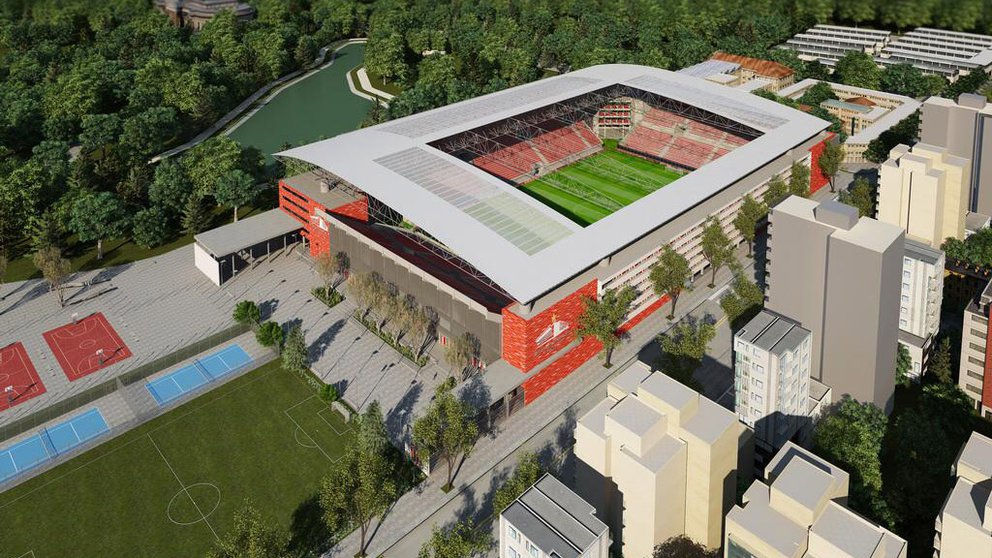 © Estudiantes de La Plata
In his interview for Infocielo.com, Prates confirms that analysis as to the future works are being carried out. The additional roof will be costly and only indirectly boost commercial potential of the stadium, whereas the two corner pavilions should deliver direct revenue when delivered. But the vice-president also assures fans that the stadium in its current form is also working for the club.
The stadium is finished, complete and with more things than anticipated. But clearly the two corners and the cover of other three stands are missing. Today it is not a priority. he said, insisting that works would only move forward if they aren't a strain on club finances.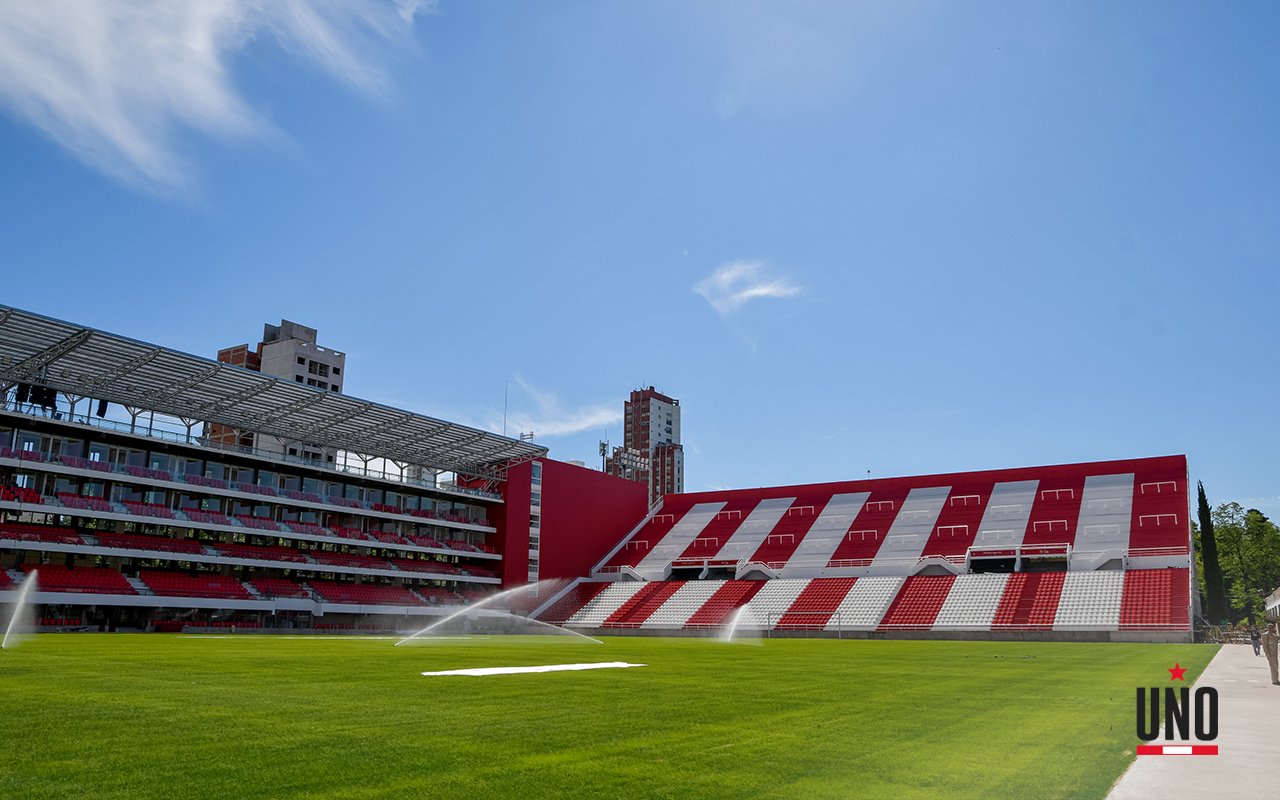 © Estudiantes de La Plata / Estadio UNO Jorge Luis Hirschi
Already now Estudiantes are paying off significant debt for the initial construction, which cost some $45 million. And though the club is managing payments despite the pandemic, a solution not burdening regular expenditure has to be found if further expansion is to go forward soon.
We have put together a model and alternatives such as hotels or office buildings, we are talking about an investment between $10 and 12 million. But we (already) have a stadium that we are proud of at the regional and national level. Prates said.
Author: Michał Karaś