Argentina: Estudiantes celebrate green status
source: StadiumDB.com; author: michał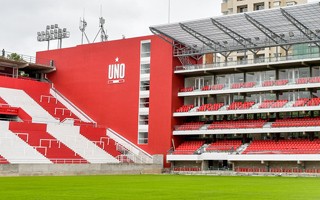 Just ahead of sentimental reopening, the new stadium of Estudiantes de La Plata received two major certificates confirming the effort to deliver a sustainable, eco-friendly stadium.
It's a grand week for Estudiantes de La Plata. On Sunday they return to their spiritual home after an excessively long reconstruction period of 17 years. While the stadium might not yet look like in the artist's impressions from a few years back (two towers in eastern corners are yet to be built), it's structurally ready to welcome fans of the Pincharratas. In its new form it can hold just over 30,000 people, though it retains a very modest footprint for a stadium of such size.
But there are more causes for celebration than just the reopening. On Sunday the club announced that it became the first to receive the 'green seal' from CEAMSE (Coordinación Ecológica Área Metropolitana Sociedad del Estado) as the first stadium within the organisation's jurisdiction.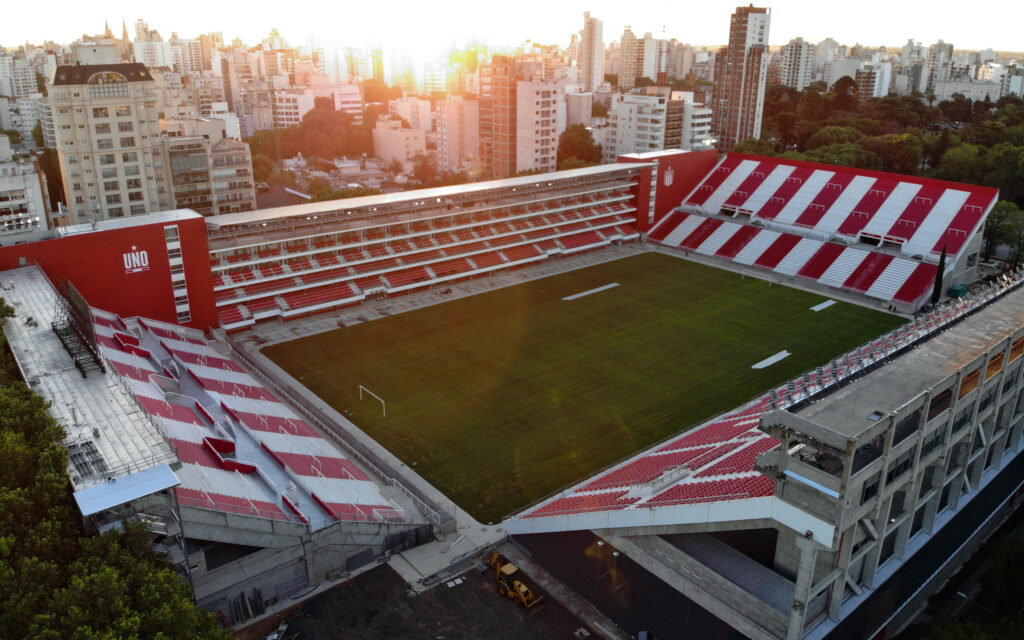 © Club Estudiantes de La Plata
This isn't the end because yesterday it was confirmed that Estadio Jorge Luis Hirschi has also earned EDGE ceritification as the single first stadium globally, precisely for the effort to become sustainable.
A lot has been done to earn the recognition, beginning back in the planning stage. Though the stadium might not look extremely modern or expensive, that makes it an even better example for others: it's not the most advanced overall and yet the effort to make it environmentally friendly.
Reduction of waste began in the construction process, seeing a lot of the produced waste reused, while materials were selected in order to meet specific expectations. For example, paints used were chosen to minimise the 'heat island' effect. Around the stadium, trees of numerous native species are being planted, making the building literally a part of Paseo del Bosque, La Plata's central park.
In everyday use the stadium will provide clean energy to heat its sanitary water, will collect rainwater for internal use, a special waste management system was put in place, as well as energy efficiency programme. It's Argentina's first stadium to use LED lighting throughout, both in terms of floodlights and all other lighting. EDGE certification praises the entire effort, from big to small solutions.