Wales: Oldest stadium in the world will be revamped
source: StadiumDB.com [TS]; author: Tomasz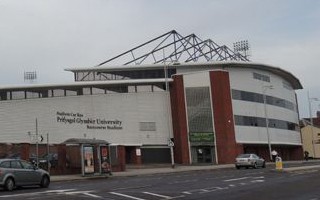 In February, Hollywood star Ryan Reynolds completed the acquisition of Wrexham AFC. The investor's plans assume the return of the team to EFL and modernization of the oldest stadium in the world.
New owners from Hollywood
On February 9, 2021, RR McReynolds Company LLC officially took over the Welsh club Wrexham AFC, which is currently playing at the fifth tier of English football. The face of the project is the star of "Deadpool", who together with his fellow actor Rob McElhenney, decided to invest money in the third oldest football club in the world.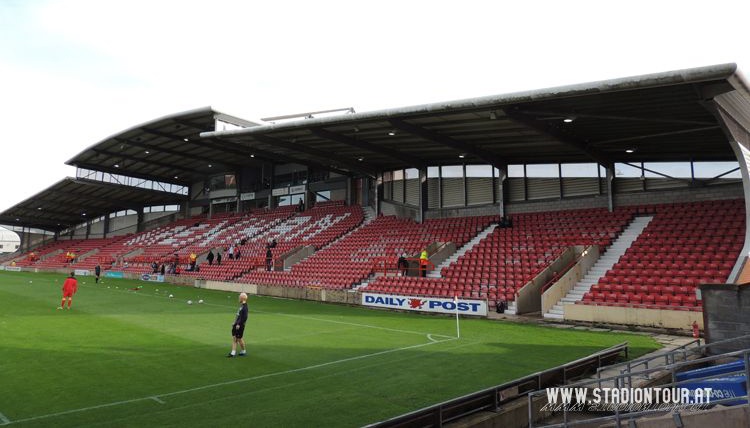 © Stadiontour.at
New owners pledged that the club will not change its name, will stay in Wrexham and they make every effort to ensure that the team returns to the EFL, where it has been absent for 13 years. At the time of signing the documents, the Americans undertook to invest at least £ 2 million (€ 2.3 million).
In the first place, it was decided to put money into reconstruction of Racecourse Ground, which is the oldest, still operating stadium in the world. For this purpose, the AFL Architects company was engaged, which developed modernization plans for Anfield, Stamford Bridge and bet365 Stadium in Stoke. At the moment, work is underway on the design of the famous terracing (The Kop). Further plans for the facility are not yet known.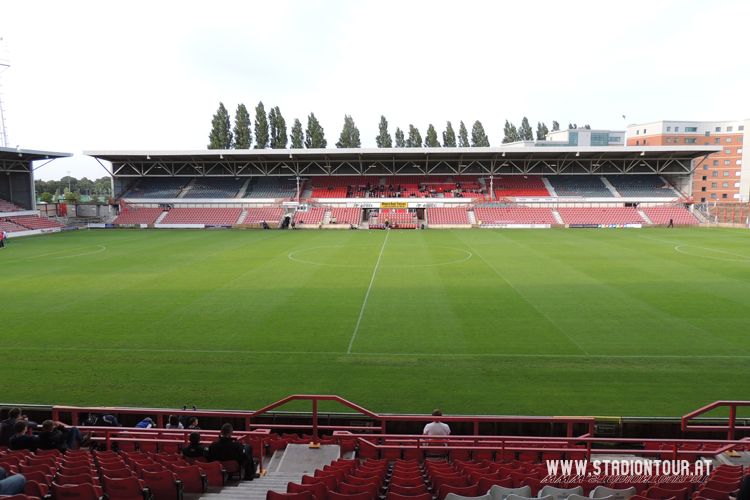 © Stadiontour.at
Reconstruction starts from The Kop
The Kop stand, which has been closed since 2008, will go first. In its heyday, it could seat 5,000 spectators, making it the most crowded terracing in the four professional leagues in England.
New The Kop will accommodate 5-7,000 fans, increasing the total capacity of the facility to at least 15,000. Currently, Wrexham Stadium has 10,000 seats, but the actual stadium capacity is 8,900 due to security restrictions.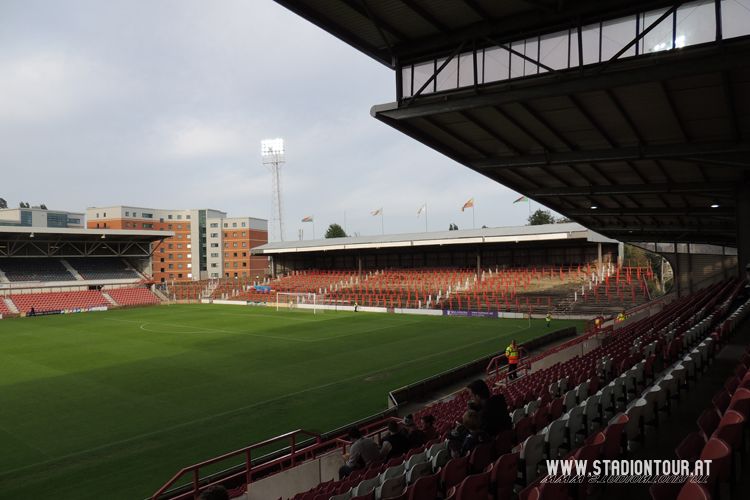 © Stadiontour.at
The aim of the stadium's revamp is to attract new fans as well as increase profits from the matchday. Of the minor works that have already been done, there was the installation of LED advertising boards around the pitch. Perhaps the club will be helped by the city council that intends to rebuild the infrastructure around Mold Road and will also allocate some funds to the stadium.
Given that we have more resources, we are looking to use those in such a way as to ensure that rather than spending £70,000 a year patching the stadium, maybe we can spend £250,000 one year and not have to patch the stadium for 10 years. said Humphrey Ker, Executive Director of Wrexham AFC.
Author: Tomasz Sobura