Romania: Significant delay in construction of "Hungarian palace"
source: StadiumDB.com [TS]; author: Tomasz
Commissioning of the new Sepsi OSK facility has already been postponed several times. It looks like it will not open until the new season, hopefully with fans present.
Increase in construction costs
Sepsi OSK was established in 2011. This year, for the second time in the club's history, it managed to qualify for the championship group of the Romanian Liga 1. The sports development goes hand in hand with the improvement of infrastructure. In the new season, the team from Sfântu Gheorghe, a city in central Romania, will play at the new stadium. The inauguration is scheduled for August or September.
Originally, the opening of the new venue was supposed to take place in November 2020. Later, the plans changed for March, then May and even for the early summer of this year. None of the aforementioned deadlines will be met.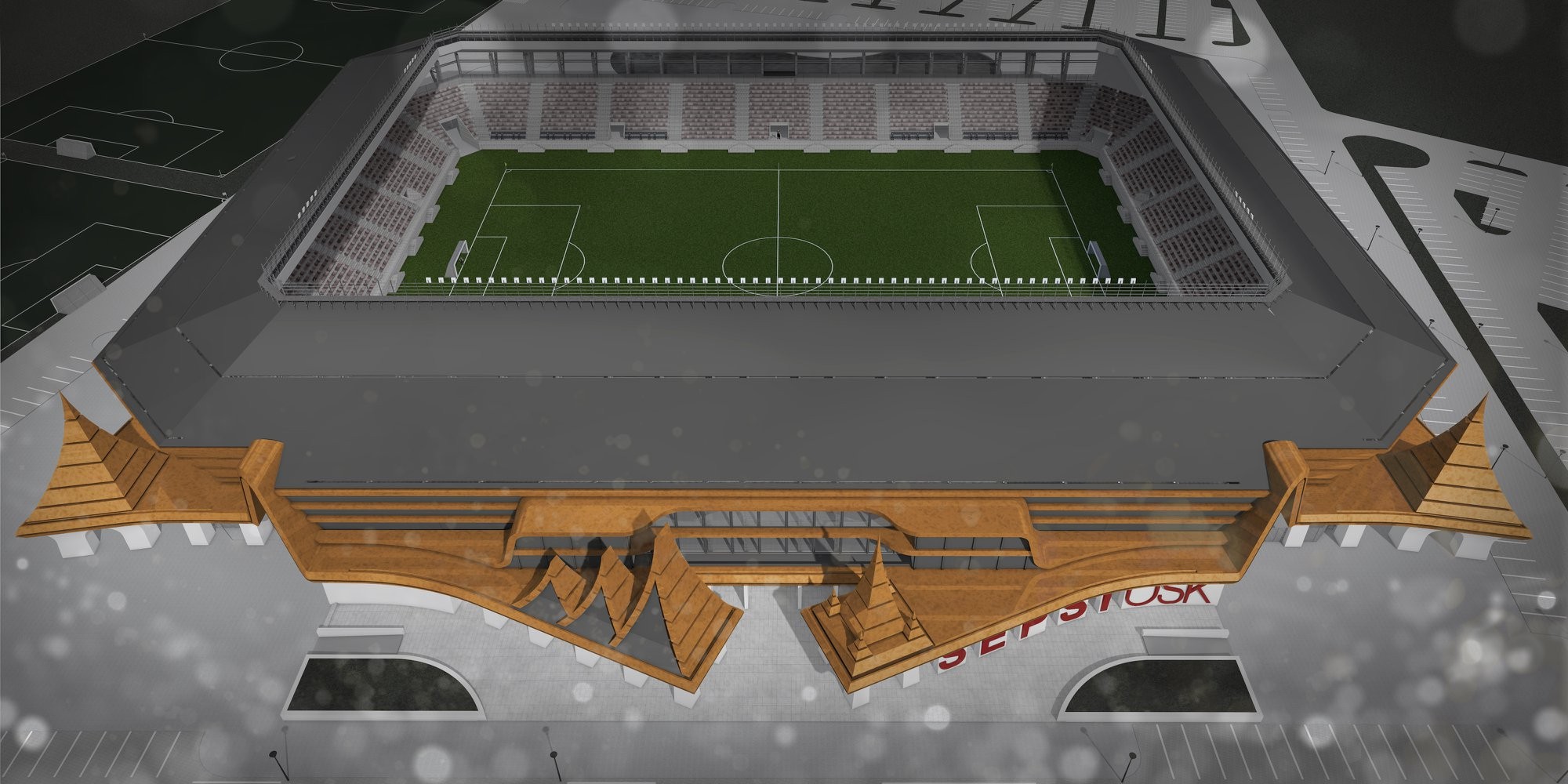 © Sepsi OSK
Unfortunately, the stadium is not 100% ready yet, and such a state of readiness of the new facility on the day of its inauguration was recognized as a point of honour by the club owner Laszlo Dioszegi.
The construction, largely financed by the Hungarian government, was to cost € 15 million, but according to the latest reports, it will amount to around € 25 million. The club from Sfântu Gheorghe is located in an area inhabited by the Hungarian minority. In addition, it has good relations with the Hungarian club Puskás Akadémia FC, whose representatives provided Romanians with information on how to apply for funds from the Hungarian government.
Weather responsible for delays
At the moment, Stadion Sepsi OSK is 85% completed. The delay in works is mainly due to adverse weather conditions: a wave of frosts in winter and frequent snowfalls in March and April.
In the near future, works will focus on the main facade of the stadium, which will give it the appearance of a Hungarian palace, as well as on parking lots. In these two areas, Dioszegi identifies the most serious delays. Moreover, works related to adapting the infrastructure around the facility to its needs are delayed by about 1.5 months.
The roof of the arena has already been completed and the hybrid pitch will be ready to use later this month. The assembly of the seats started in March. By mid-April, 80% of the seating was already in place.
The capacity of the venue will be just over 8,400 seats and the complex itself, together with the stadium, will cover 10,000 square metres. The building will be illuminated with 144 LED floodlights. Additionally, it will be equipped with 10 commentator booths, 509 parking spaces for cars and 22 spots for coaches. All this will ensure the fourth category in the UEFA nomenclature, which gives the opportunity to play in the group stage of the Europa League.
Author: Tomasz Sobura