New design: Hungarian palace in Transylvania
source: StadiumDB.com; author: michał
Just like the Spanish inquisition, nobody expected that. Renderings of the stadium came after nearly a year of its construction and seemed to surprise even local media, at least in terms of what they present.
Romanian football is famous (or notorious, pick your word) for excentric projects with turbulent histories. But Sepsi OSK is not among them. Though not even 10 years old, it's a well-established side already and a rare case of not asking Romanian authorities for stadium investment.
That new football stadium in Sfântu Gheorghe will stand in the north of town, just beside the also new indoor arena. Designated to meet the criteria of UEFA Category 4, it will house over 8,400 people.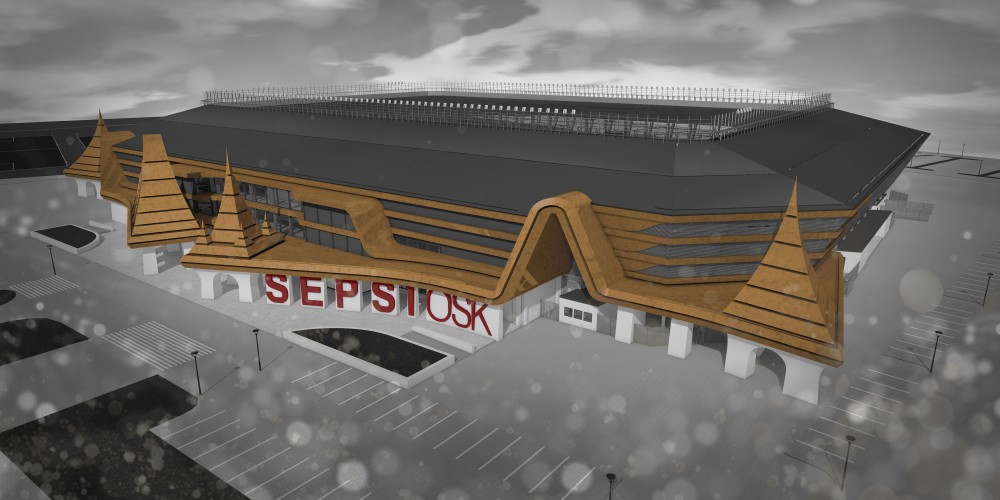 © Sepsi OSK
Though it's being built at the heart of Romania, in Transylvania, it's a Hungarian project. Hungarians own the Sepsi OSK football club, Hungarians designed it and Hungarians are paying for it. So it's not the Romanian government, but the Hungarian one footing bulk of the €15 million bill. Why?
The project is part of Hungary's national support for sports clubs in places with strong Hungarian diasporas, as seen also in Croatia (Osijek) or Slovakia (Dunajska Streda). Though Sfântu Gheorghe (Sepsiszentgyörgy in Hungarian) in inhabited by Székelys to be precise, they do identify largely as Hungarians.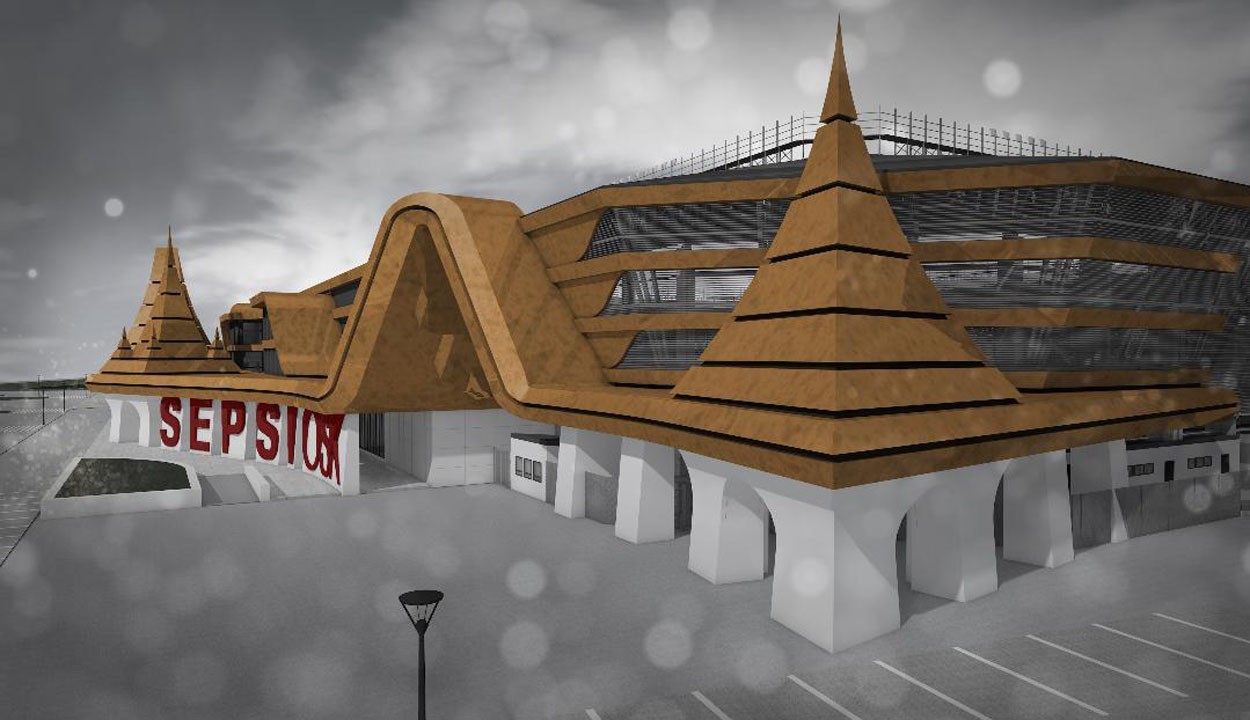 © Sepsi OSK
The initial concept was drawn by Csaba Németh's team and envisioned a very simple, robust football ground, nearly entirely prefabricated to ensure efficient construction. Continuous ring of seating offers 14 rows of seats with unobstructed views, with the roof raised enough not to require floodlight masts.
However, well into its construction (launched in April, 2019), decision was made to make the stadium more Hungarian, in line with the Magyarization principle. Tamás Dobrosi, famous for his work with Imre Makovecz on Pancho Aréna in Felcsút, was commissioned with creation of a more decorative main front, which would evoke the architecture of both Makovecz and Károly Kós. Thus the impressive towers added in the west, which are to be covered with tin and harmonise with the rest of the stadium.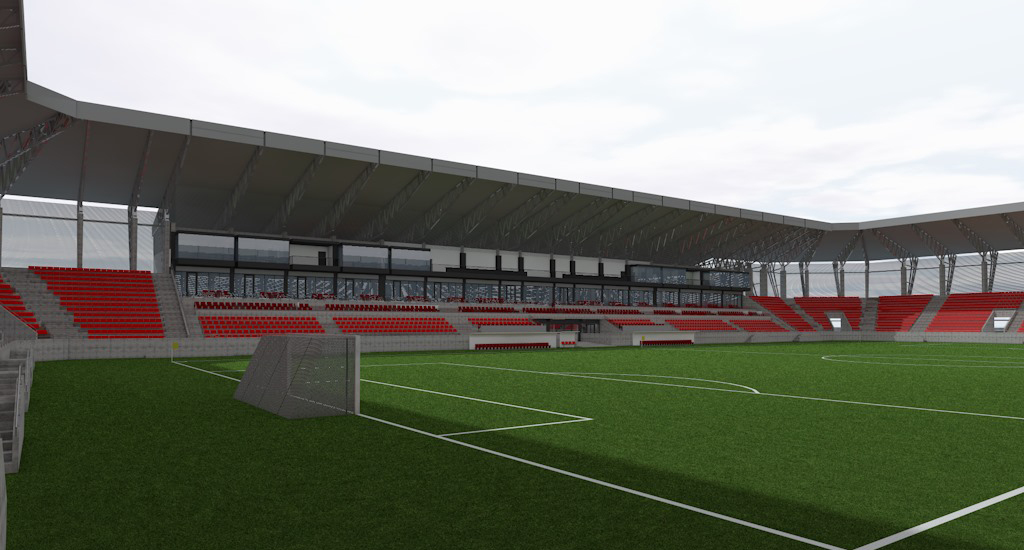 © Sepsi OSK
This is the most surprising part: final renders with the new signature feature were only shown in March of 2020, so after nearly a year of construction works.
The venue will offer 3 levels of floor space within the main stand, including not just basic necessities of UEFA Category 4, but also a club shop and sports pub. The auditorium will have 110 VIP seats and 80 places for wheelchair users. Parking spaces for 509 cars and 22 coaches are planned beside both the stadium and arena.
Initially it was hoped that the stadium would take roughly 1.5 years to complete, enabling opening in November of 2020. However, because of the coronavirus pandemic, inauguration could be switched to March of 2021, according to Sepsi OSK owner László Diószegi.