Spain: El Sadar ready, all it needs now is fans
source: StadiumDB.com [MK]; author: michał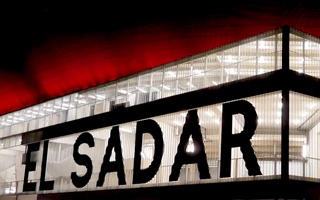 Guided tours of the revamped stadium are so popular that it will be hard to book a visit in weeks. As for reopening of El Sadar, Osasuna's president wants to wait until full capacity is allowed. How much did the project cost in the end?
Initially it was expected that El Sadar would be entirely reconstructed by January of this year. However, changes to the schedule caused a slight change of plans, largely irrelevant in terms of matchday calendar due to the ongoing pandemic.
The rescheduling wasn't caused by COVID-19, though, rather by significant changes in the stadium's design. These included replacement of the main stand's roof (initially was supposed to be integrated into the new structure) and increase in commercial spaces, among other alterations.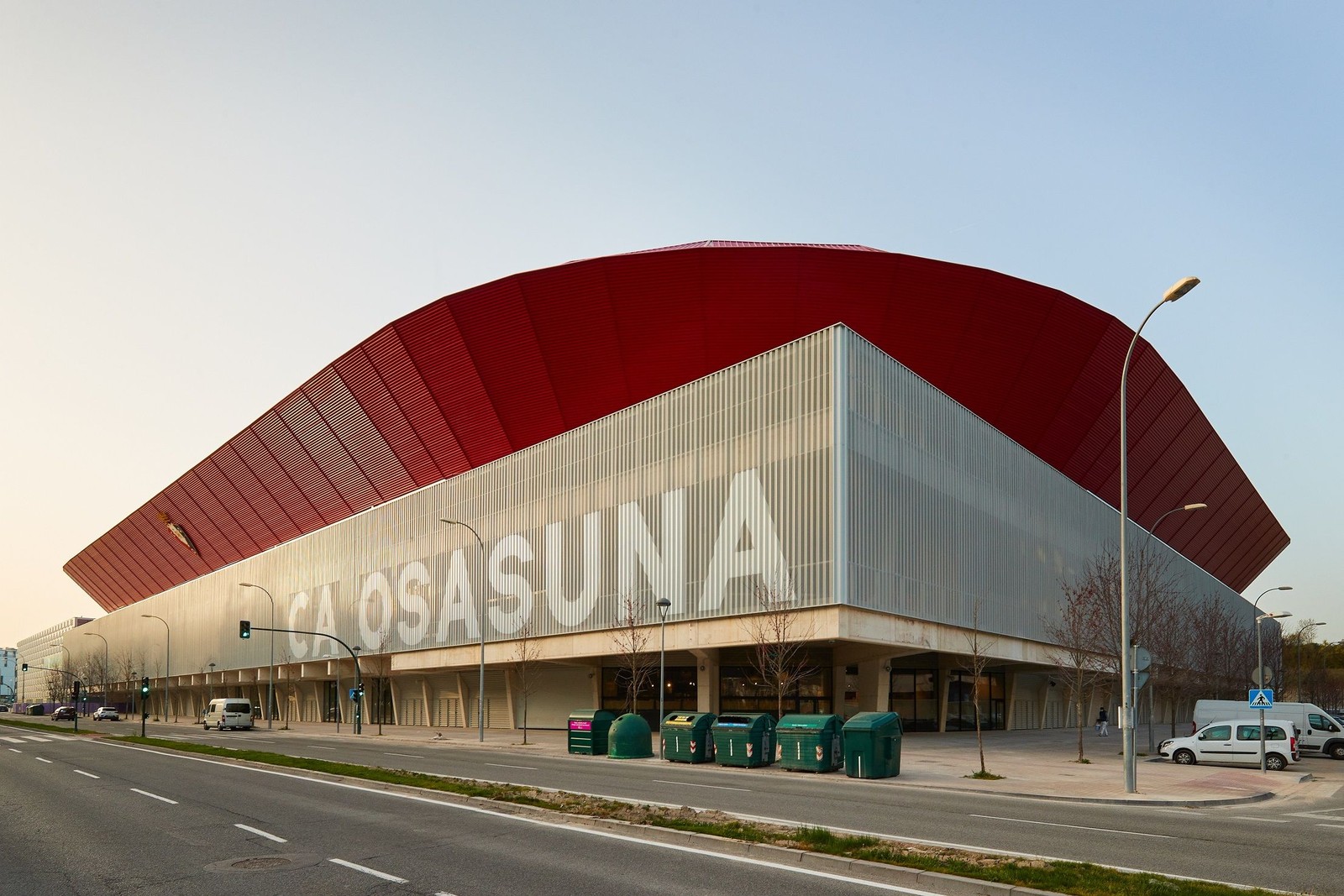 © CA Osasuna
While minor things are still left to be delivered, after over 20 months the "Feudo Rojillo" is structurally and technically complete now, including 8 bars and other facilities.
For now, supporters are only able to admire the changes from the outside or during guided tours. These were announced a few days ago and almost immediately over 2,600 people expressed interest in visiting the stadium. Tour guides will be busy for many weeks to come, it seems, because under current safety regulations only 22 groups (17 people each) are allowed weekly. We've checked and time slots next week are all but gone, with only some in Basque available (Spanish tours are sold out).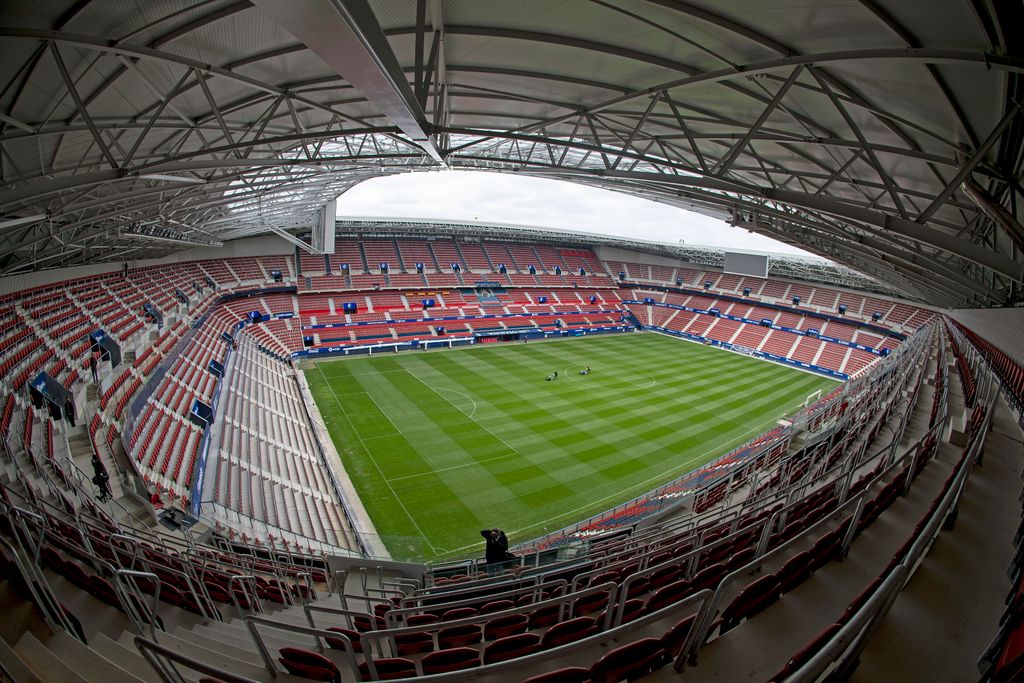 © CA Osasuna
How much did new El Sadar cost?
The tours officially kicked off yesterday with a visit by journalists, who were guided by the club's president Luis Sabalza himself, along with architect Jaime Suescuna. And while they both offered significant insight into the project, they didn't answer one major question: the final price tag.
As a reminder, initially the reconstruction was supposed to consume €16 million ($19m), funded through loan guaranteed by the city of Pamplona. However, along with changes to the design, the budget increased.
When we last updated you on the price in January, it was at €21+ million ($25m), where did the count stop? President Sabalza assured everyone that socios will receive a report on the issue within weeks, as soon as the club and consultants Idom finish their work.
The good news is that Osasuna has already paid a major chunk of the debt incurred because of the reconstruction. We have already paid €7 million of the loan and next year, God willing that we stay in Primera, we will pay 3 more. I hope that in three years it will be paid off. the president said.
When will El Sadar be (re)opened?
The expanded stadium is quite impressive, particularly inside, where it seems much larger than 25,000 seats. The impression is owed to steep, towering stands, especially the latest upper tier on three sides.
I am very happy with the works because I think it's a modern, new stadium, and at the same time maintains what El Sadar is. It is a venue where the sound will go downwards and not upwards as in some others.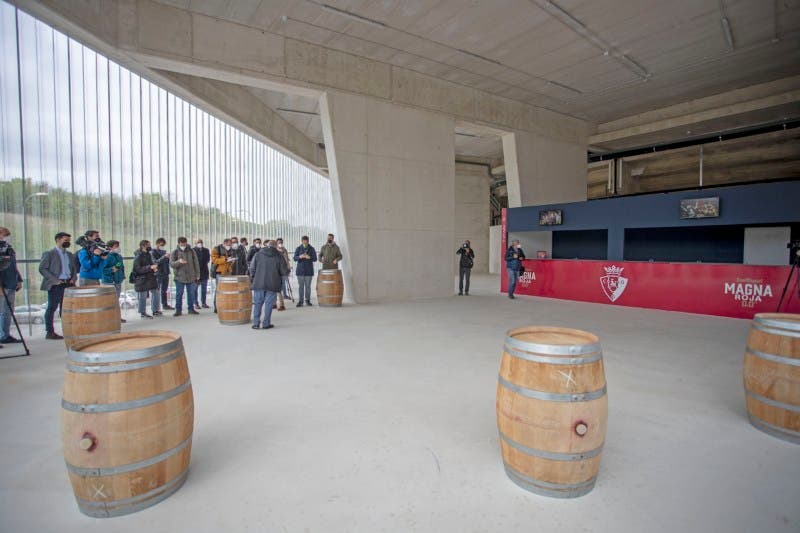 © CA Osasuna
We were very clear that we wanted El Sadar to continue being El Sadar and that the fans had to be on top of the players. Now, to inaugurate the stadium what we need is the fans. As long as there are no fans, we can hardly open the stadium. And it would not make sense to do it with 20 or 40% capacity, but it will have to be when all the people can enter. And we will immediately get to work on it, Sabalza explained.
This declaration suggests official inauguration won't come until end of the season, possibly this summer. According to recent estimates by La Liga president Javier Tebas, by June it's unlikely that stadiums would open with more than 10-25% of overall capacity.
Author: Michał Karaś