Spain: Osasuna presents updated design
source: Osasuna.es / NoticiasdeNavarra.com / DiariodeNavarra.es; author: michał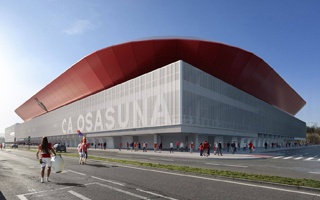 Roof over the main grandstand could not be saved, so a new one has been designed. This, along with additional commercial space, makes the conversion of El Sadar a tad more expensive.
The construction site in Pamplona is very busy. While the COVID-19 pandemic has brought temporary halt to Osasuna's redevelopment, lack of games and spectators means some stages could later speed up and make up for the lost time.
This includes removal of the old roof and seats, some of which were donated to other stadia. Speaking of the roof, Osasuna had to change plans. Initially, Estadio El Sadar was to retain its main stand with the old canopy.
However, the roof proved too damaged to stay, so design changes were made, allowing the creation of a more uniform outer shell. The change in timeline meant that the stadium's floodlights were gone, prompting fears whether televised games can be held.
Just before the weekend Osasuna treated the fans to a set of fresh renderings, showing some differences between 2018 and the updated version. The project has clearly been optimised economically, though remains consistent with the winning design.

© CA Osasuna
Roof aside, one more major change is the addition of 1,900 m2 of commercial space within the stadium. Both significant alterations have together raised the budget by €1.8 million, which means the price tag is now €17.8 million ($20m).
Major structural work on the site began in October of last year, with foundation for the third tier of stands being created. The club is hoping that the entire project could be delivered in October 2020.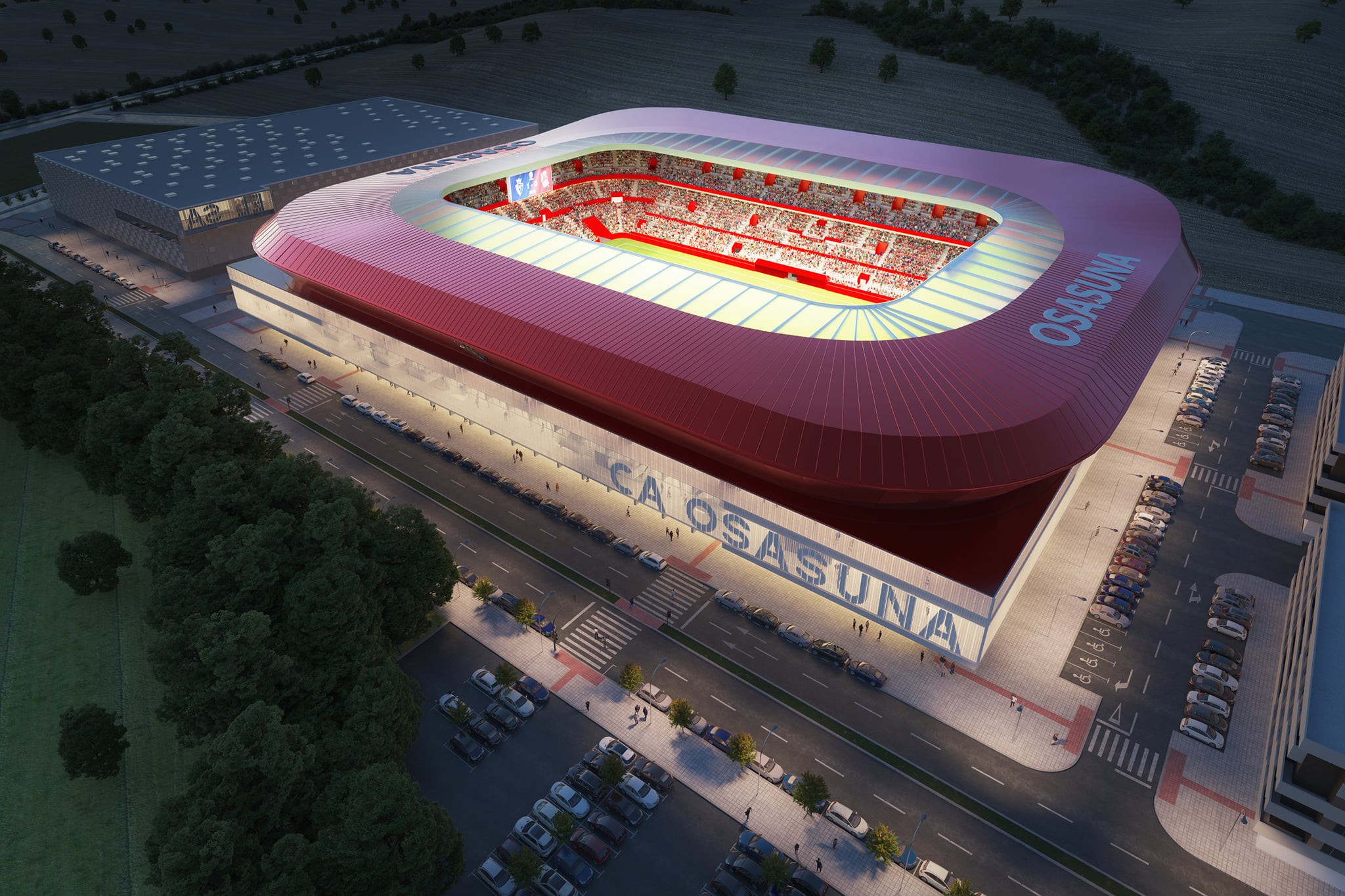 © CA Osasuna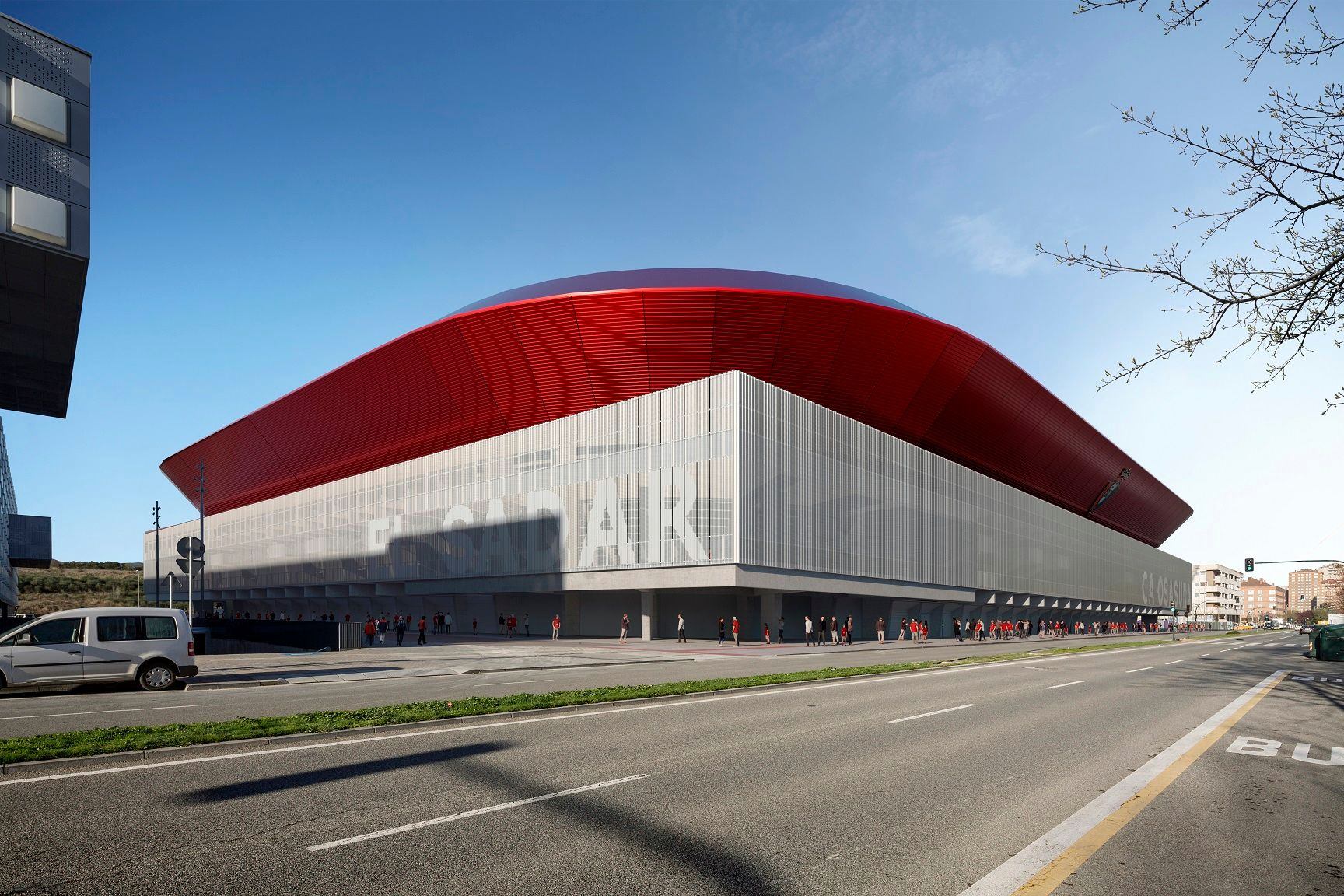 © CA Osasuna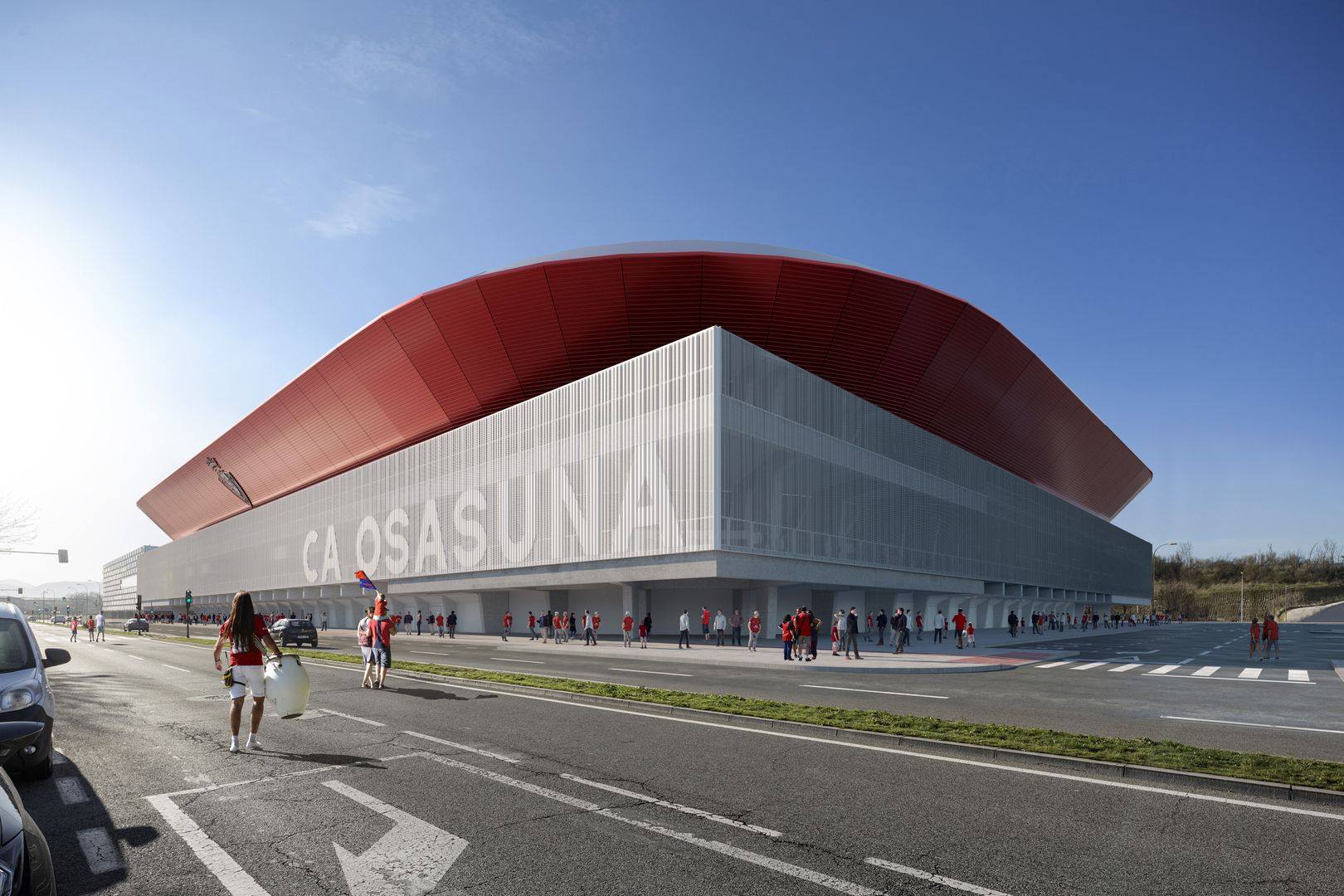 © CA Osasuna