New design: New York's first professional soccer stadium
source: StadiumDB.com [MK]; author: michał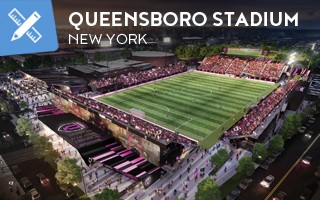 For decades several teams and multiple investors were unable to rise to the challenge and deliver a stadium in New York. Now it seems Queensboro FC will break the impasse with their York College project.
Compared to most of the US, history of association football in New York is significant and complex. We all remember historical footage of Pelé playing for NY Cosmos back in the 1970s. But neither then, nor after relaunch in 2010 were they able to build a stadium of their own. Almost a decade ago they tried to build in Belmont Park and failed. Now they play at the Mitchel Athletic Complex in Uniondale.
The former MetroStars, now known as Red Bulls, have been balancing between New Jersey and New York since 1996 but only managed to settle in 2010, when their Red Bull Arena opened in Harrison. Which may be the same metropolitan area, but not the same city, not even the same state…
Then there's New York City FC, whose efforts to settle in New York span many years as well. Several locations within Manhattan and the Bronx were indicated as potential stadium sites but so far neither of them worked out. As the new MLS season began, they're still stuck at the baseball Yankee Stadium.
Clearly, building in New York is extremely challenging. Land is scarce, traffic issues mount for any major project and cost of both land and labour is immense. For the last couple decades numerous teams and investors were looking to deliver a professional soccer stadium, to no effect. And yet just hours ago Queensboro FC announced they would be the first to build within New York. Their site is secured.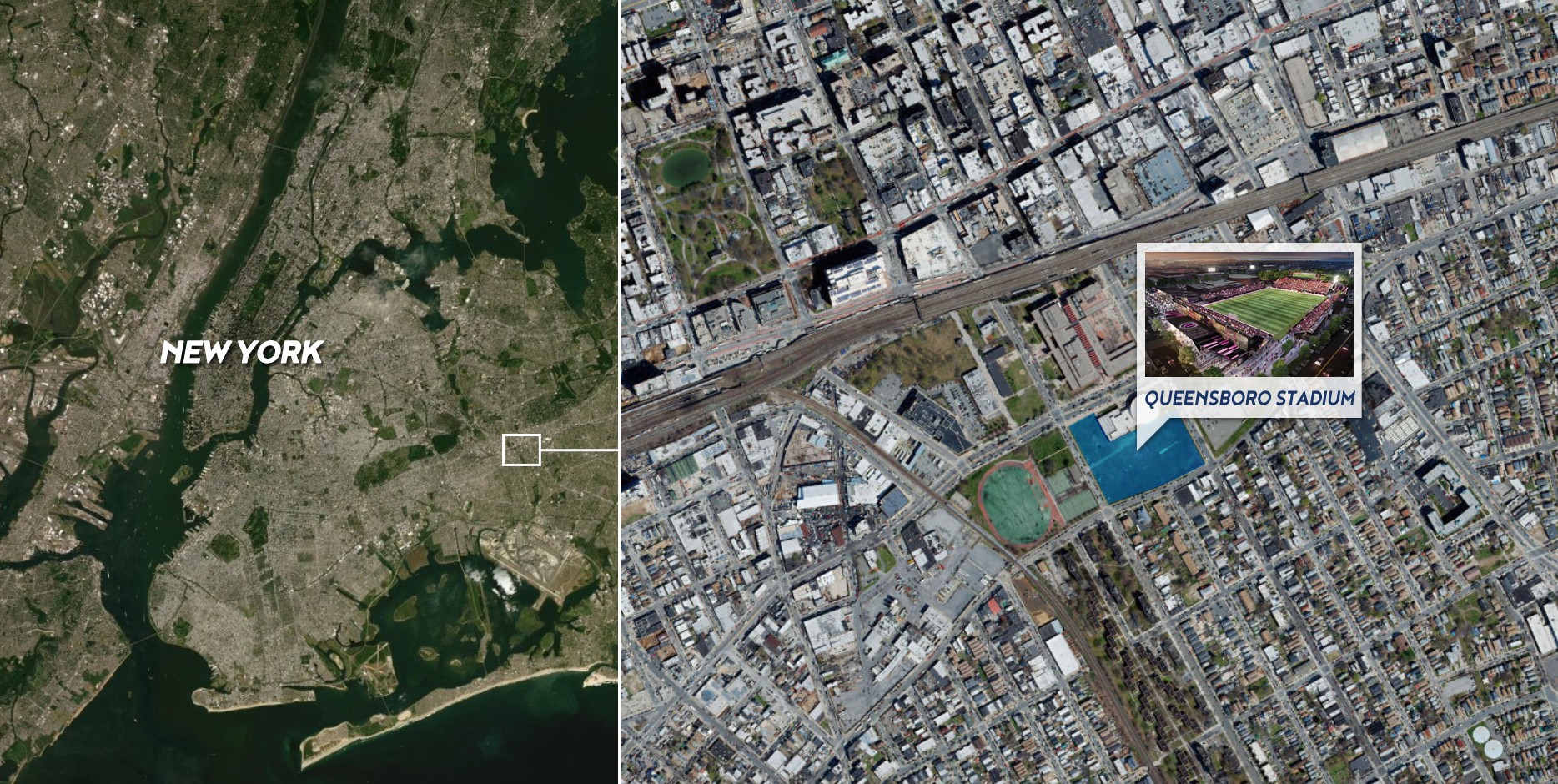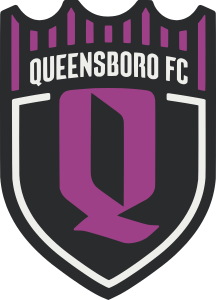 We may be talking about the distant area of Jamaica, Queens, but it's within city limits. If you ask new yorkers, Jamaica is the end of the world for some of them but it's actually almost at the heart of Queens. Three subway lines reach the area, if you wish to go further into Long Island, you have to transfer to the island's own railway system.
From an investment standpoint, it's a fantastic place. Within walking distance from the proposed stadium site there are transfer options for almost everyone, regardless of their borough, including airport connections. In short, most residents of the metropolis live within two transfers from the stadium site.
The venue will sit within the York College campus of City University of New York (CUNY). Four independent and uncovered modular grandstands are planned, in total offering 7,500 seats, enough to meet the criteria of USL Championship, USA's second tier. Queensboro FC was created in late 2019 and expected to debut at the new stadium in 2022. Tight time frame is exactly why modular stands are a crucial part of the plan.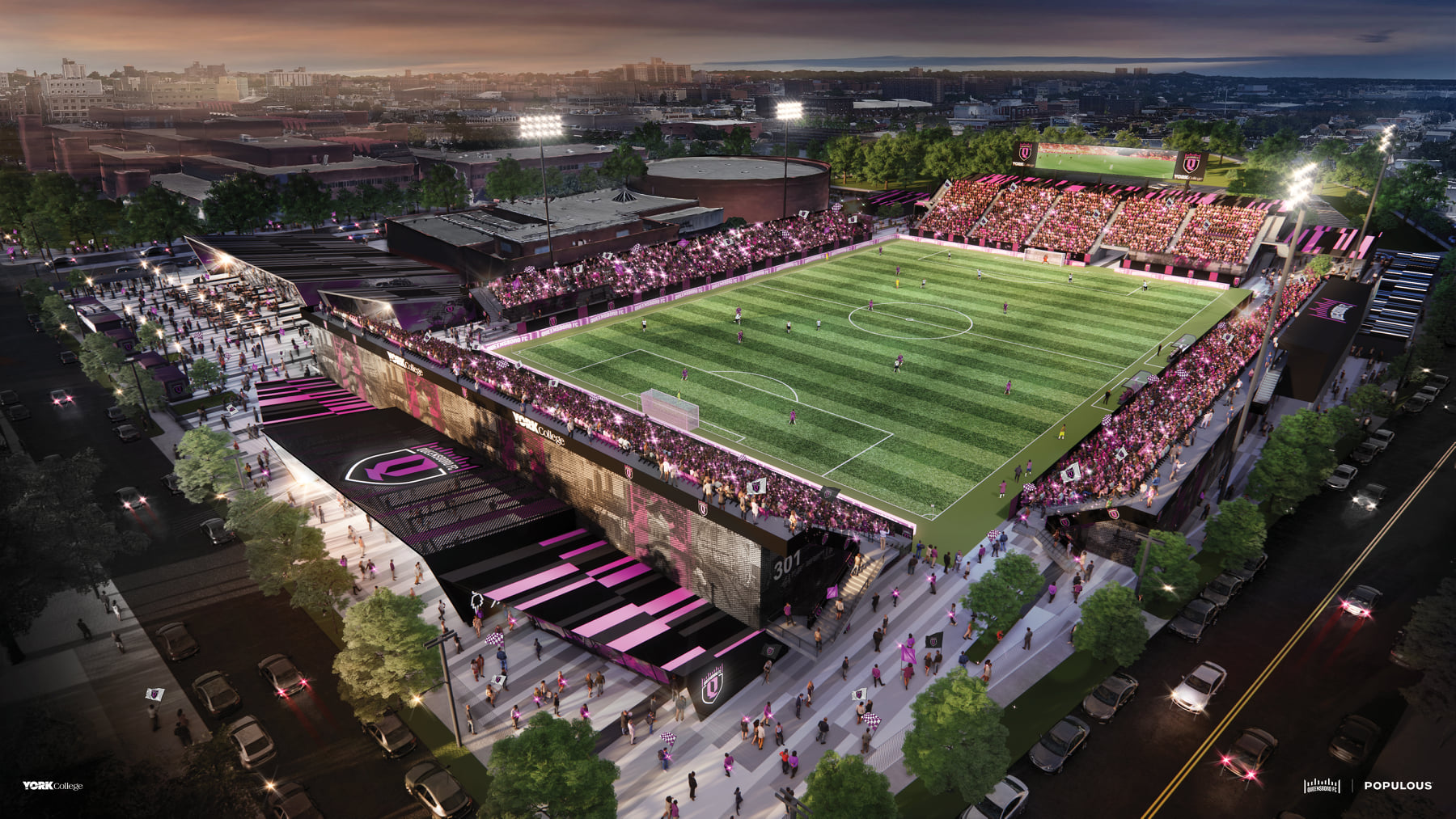 © Queensboro FC, Populous
Because of limited space, the field's orientation is east-west rather than north-south. These same constraints forced much of the ancillary functions, including commerce and hospitality, to be located along the west side of the plot, not exactly within the stadium.
So far only one rendering was released, but since the design comes from global leaders Populous, we should expect more details sooner than later. Hopefully, these would include the price tag, which is yet to be revealed.
Author: Michał Karaś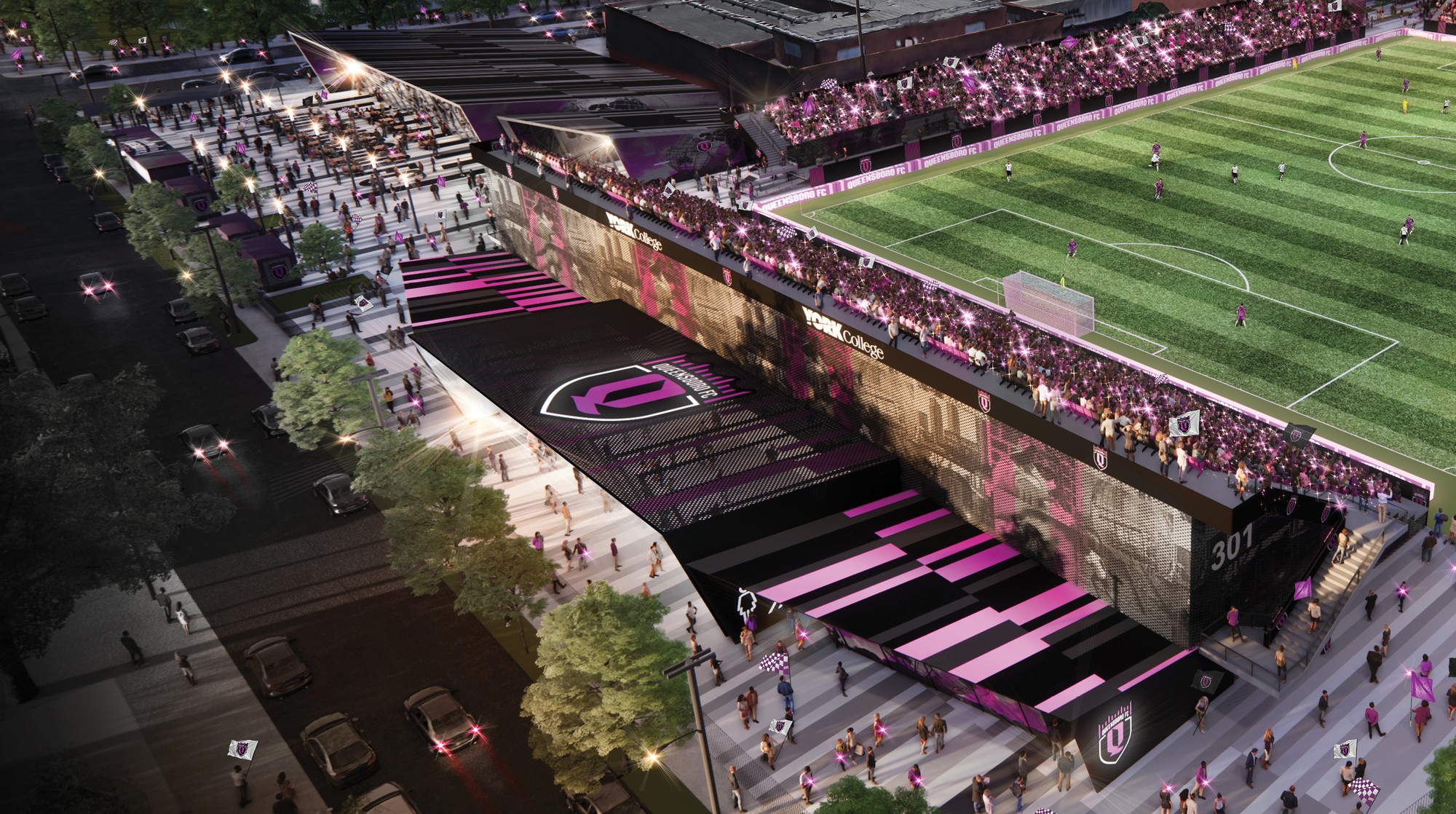 © Queensboro FC, Populous