New design: Avellino hopeful of having top stadium in 2024
source: StadiumDB.com [MK]; author: michał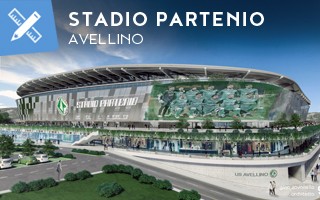 It's supposed to be one of Italy's top stadiums, especially in the 20,000+ category. And 20,000 also refers to the amount of commercial floor space planned along with football use.
Yesterday the design for US Avellino 1912/s new stadium was officially revealed. Despite the club only playing in Serie C at the moment, the ambition is to reach the top by becoming a solid Serie A side. Incidentally, this season Avellino is second only to Ternana, who are also planning a new stadium.
The presentation was carried out by Gino Zavanella himself. You may know him as the architect behind Juventus' Allianz Stadium or recent member of our Stadium of the Year Jury. Now his team has quite a lot of work ahead, as the goal is to have all documentation and permits in place next year.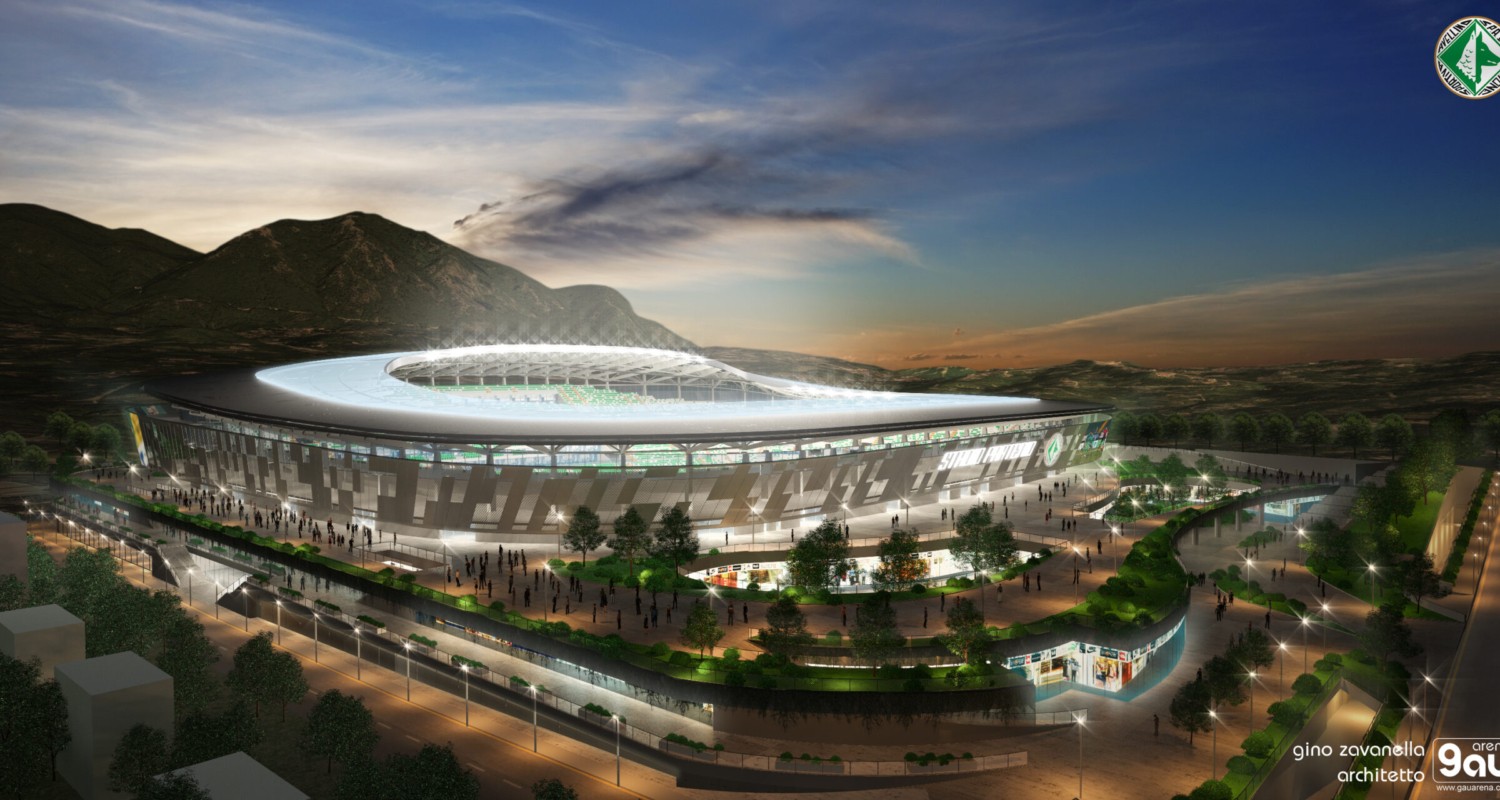 © US Avellino 1912, GauArena
Construction should take 3 years once it starts, hopefully in 2022. This would mean a late 2024 opening. Because of the project's scale, Avellino would have to find a temporary home for the duration of the project.
Total cost is expected to reach €60 million ($72.4m today). Financing should come partly from club owners Gruppo D'Agostino (30%), while majority will be secured from Istituto per il Credito Sportivo.
What will the new stadium be like
New US Avellino 1912 stadium sits exactly where the old Stadio Partenio was created, but also covers the eastern training field. The seating layout is expected to be fundamentally changed, from vast oval to compact rounded rectangle. In practical terms this means front rows will be moved from 25 to just 5.9 m along the sides and from 42 to just 7.9 m on both ends.
Vast majority of main UEFA Category 4 facilities will be located in the west stand, where the asymmetric building's volume will be greatest. As many as 4 levels of hospitality are planned, starting with the lowest open business section, 22 boxes (10 seats each) above and ending with a restaurant overviewing the field. All these spaces are to be flexible and modular, so that they could be used in other ways when needed.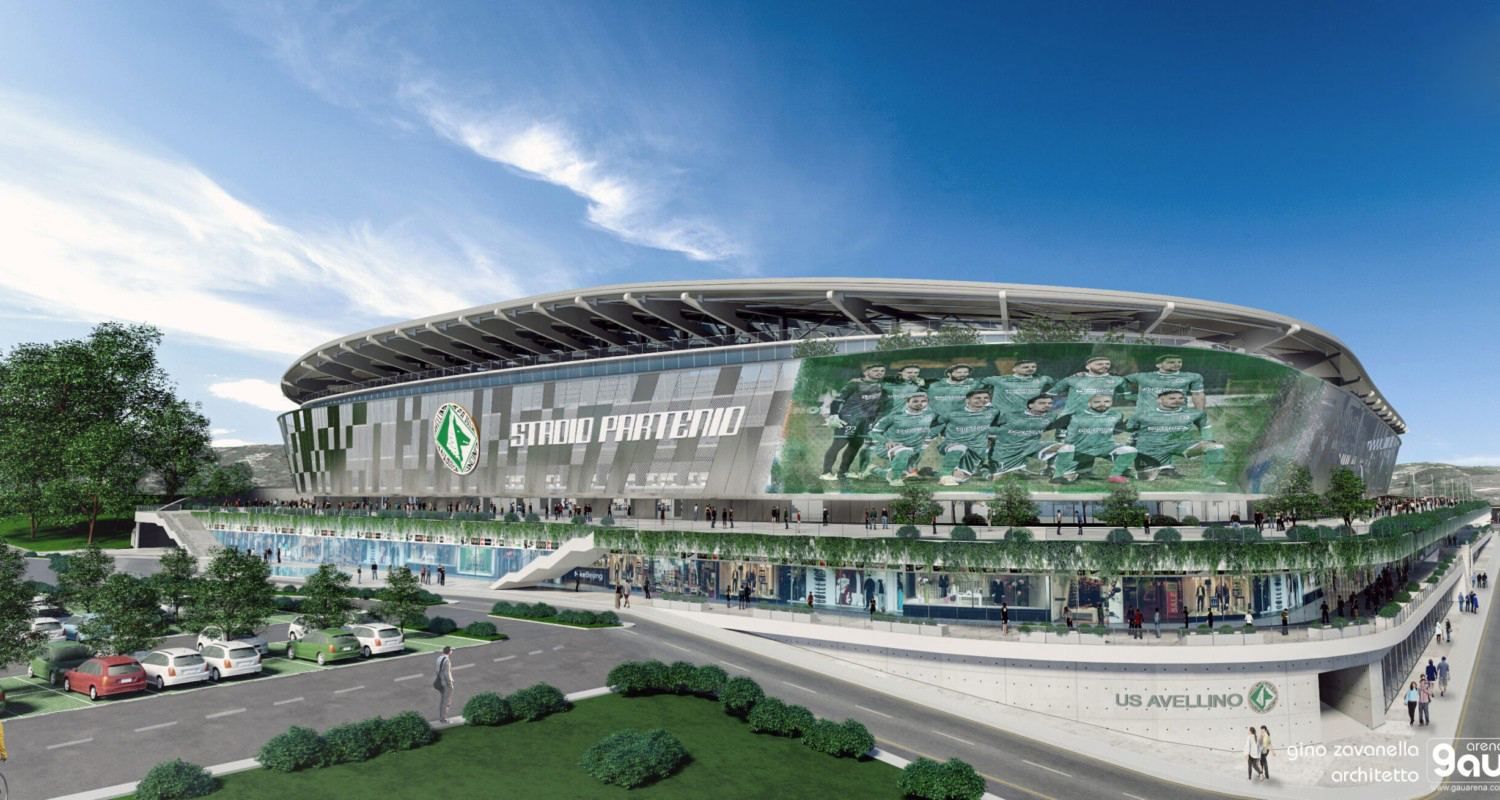 © US Avellino 1912, GauArena
With an internal concourse dividing sections of seating, fans will be able to walk around the stadium without losing view of the field. This also enables disabled fans to access every section, with 110 wheelchair spaces planned, along with 110 places for companions.
The stadium's form is simple and modern. Facades are clad with diagonal aluminium panels (either opaque or meshed) as well as glazing in the west. Two corners (SW and NE) are to be equipped with giant outer screens to improve the building's appeal. The canopy is also aluminium-clad, except for parts covered with highly translucent polycarbonate.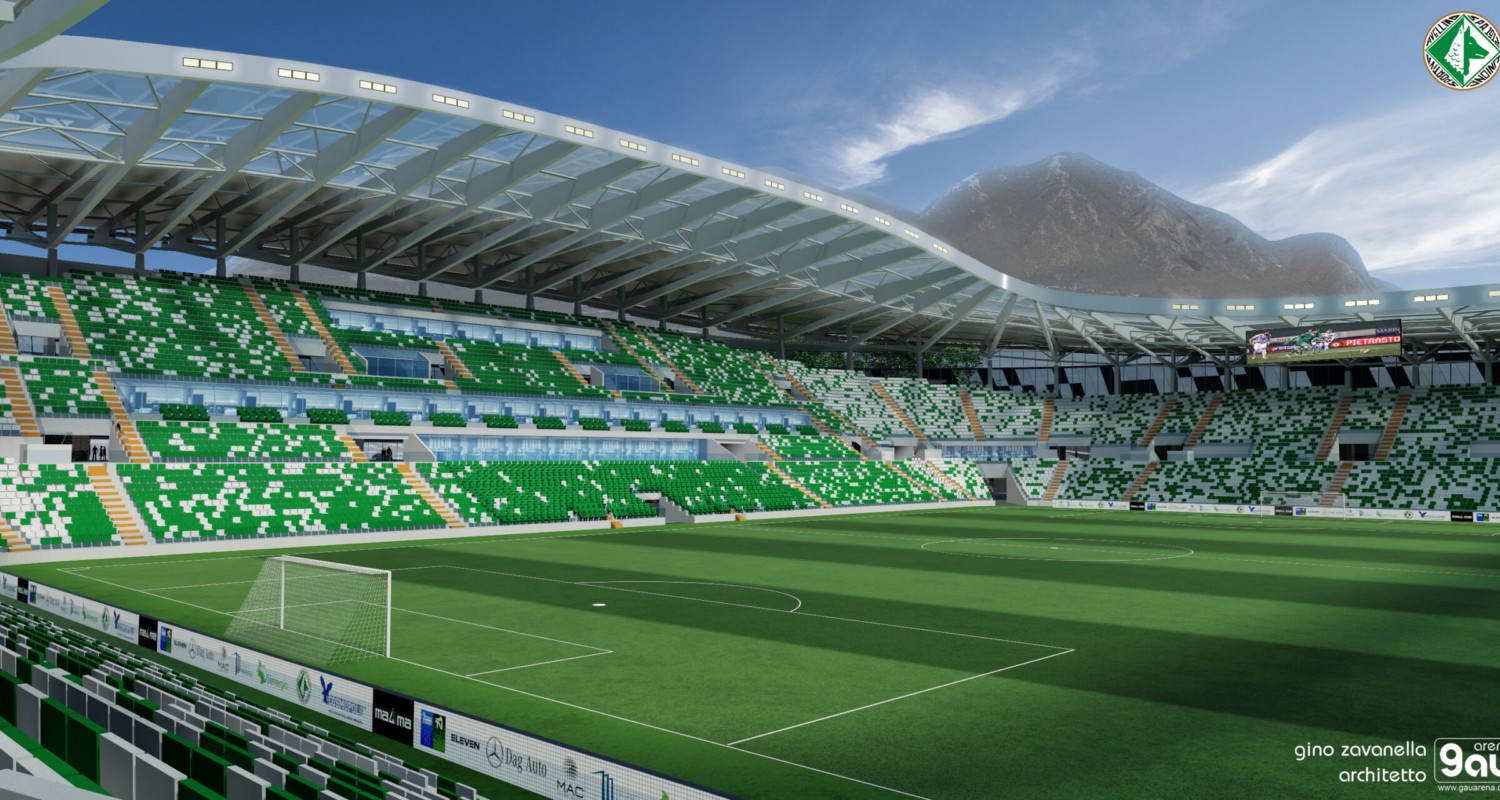 © US Avellino 1912, GauArena
Because Stadio Partenio sits on sloped land (elevation falls by 11 metres from north to south), architects decided to make use of this fact and sculpt land to deliver more accessible facilities. Land east of the stadium is cut into semi-open terraces with extensive commercial and leisure facilities, totalling 20,000 square metres. The stadium is expected to deliver amenities for all age and social groups.
The most hidden underground part, in the north and east, will be devoted to creation of 850 parking places. Along with 50 VIP bays and 1,000 open-air parking places west of the stadium, this should be sufficient to avoid excessive roadside parking on matchdays.
Author: Michał Karaś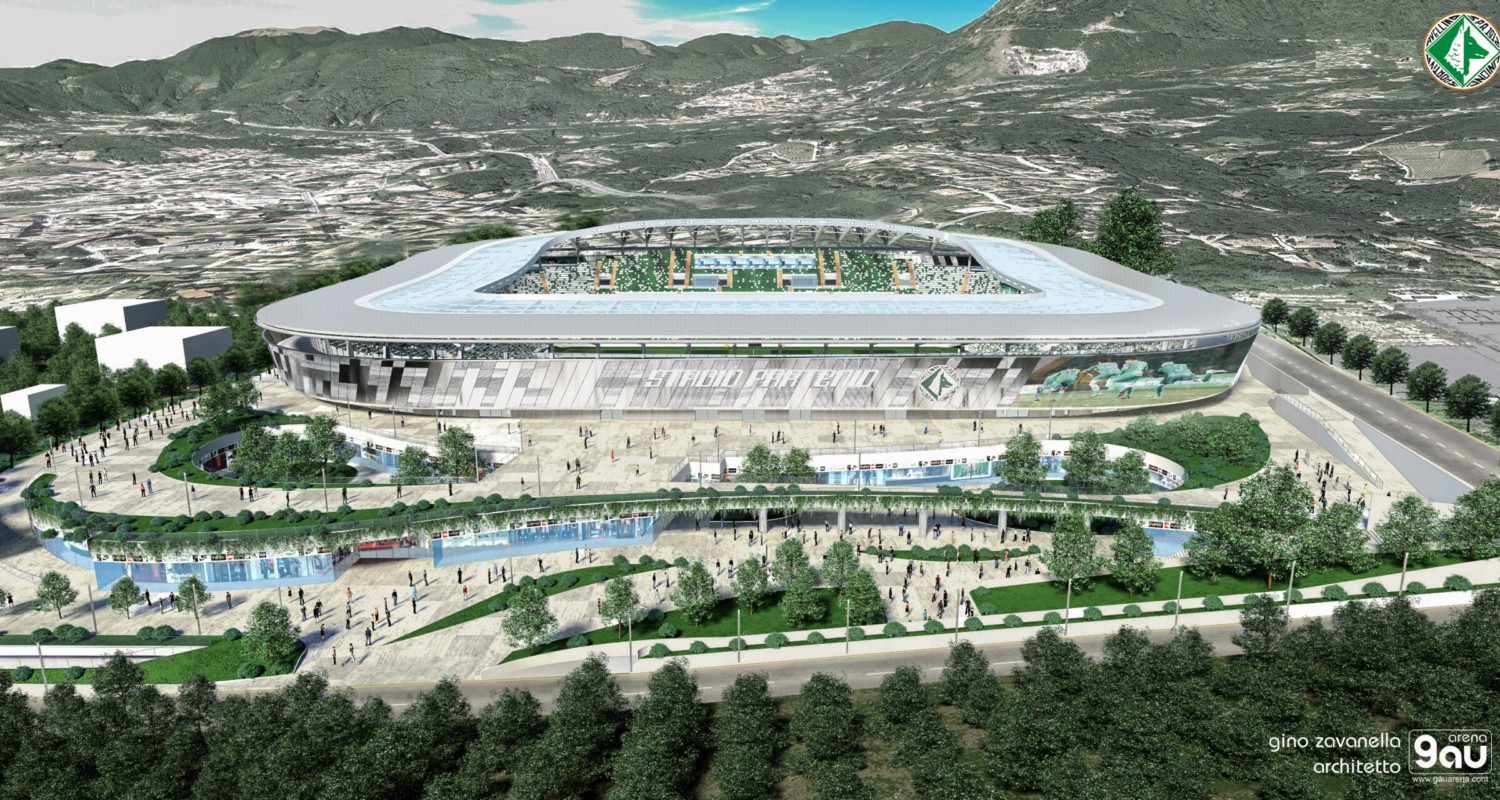 © US Avellino 1912, GauArena