England: Will Leeds expand Elland Road to 55,000?
source: theAthletic.com [MK]; author: michał
Premier League promotion? Done. Staying in Premier League? Done. No wonder fans are bringing up expansion of Elland Road. The iconic stadium in Leeds could grow to as many as 55,000 seats, according to Phil Hay.
Ever since Leeds United began their way back to the top in 2017, things have been going according to plan, even if there were some bumps on the road. You may recall, chief executive Angus Kinnear said back in 2019 that once the team re-establish themselves as a Premier League side, upgrades at Elland Road would be coming.
Well, they've returned to the top flight and now are safe from relegation for the second season. Not enough to celebrate just yet but the Whites managed to avoid the yo-yo club fate in their first season back to the top. That's not nothing.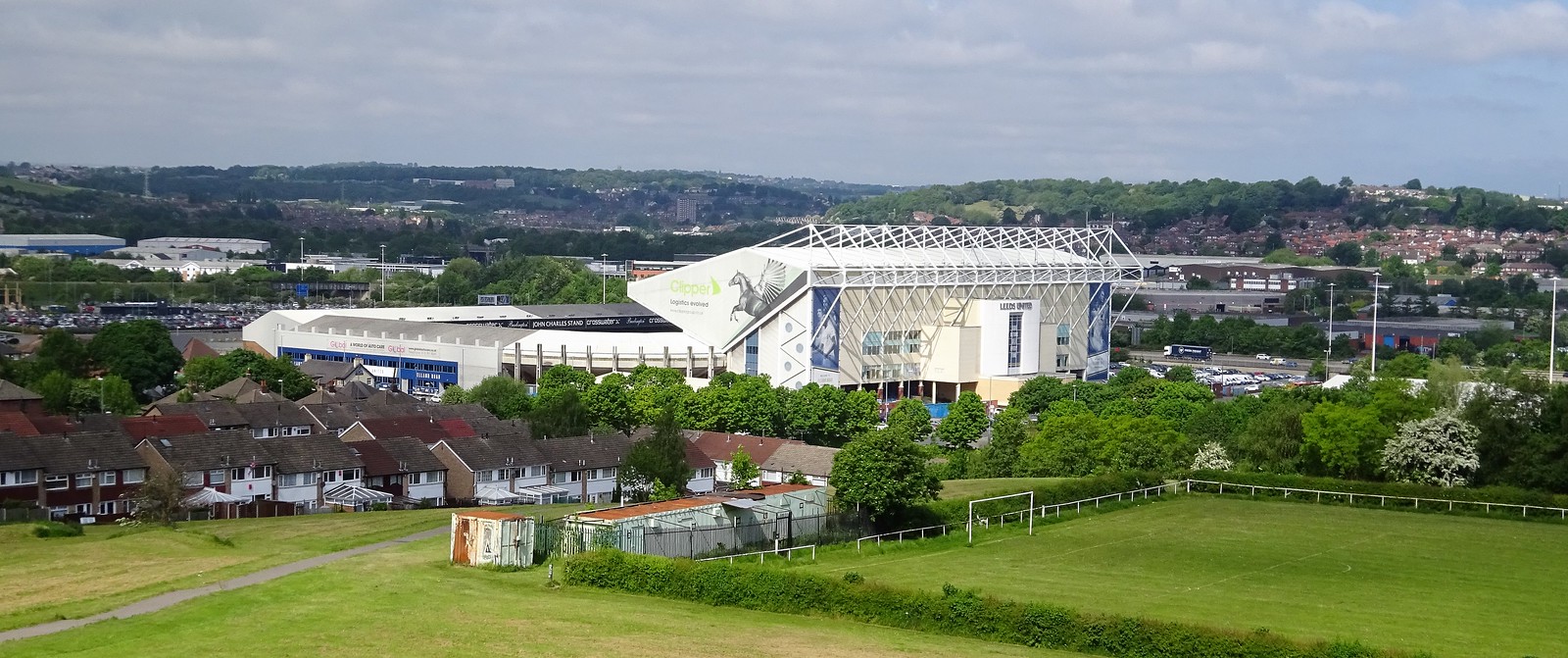 © Andrew Stopford
It's thus no wonder that talk of the ground's expansion is back, even if in the short term smaller changes should be expected, not the most spectacular ones. As much was confirmed by vice-chairman Paraag Marathe back in February.
The goal is to see what we could do to modernise Elland Road within the current footprint. Angus Kinnear has talked about expanding the capacity. Most of the big dogs in the Premier League have capacities above 50,000 and we are hovering around 36,000 so that's something we certainly want to see what we're able to do. Paraag told the Athletic.
Capacity of 50,000 is where Kinnear put the desired size of Elland Road back in 2019. Now the Athletic's Leeds correspondent Phil Hay suggests the plan might be even bigger, focusing around two grandstands.
My understanding is that Leeds are a long way down the road in terms of finalising plans for the West Stand and North Stand (and finding backers to help fund the work). They're looking at a capacity of around 55,000 and given that they're staying up this season, it might not be long before we see some blueprints. It would be done in stages to make sure attendances don't drop too low while work is going on but in a revenue sense, it's the area where Leeds can make significant strides financially. Hay wrote recently during a Q&A with fans.
The phased development is a given for any Premier League club expanding its ground while in use. Also the choice of north and west stands is consistent with previous information. The east stand is the largest and newest, the south one is most constrained spatially, while north and west sides offer the most space and need for improvement.
Author: MK