Leeds: Possible expansion of Elland Road
source: yorkshireeveningpost.co.uk; author: Agnieszka
During Leeds United one hundred years celebration, Angus Kinnear, club's managing director announced, that Elland Road may be expanded in the near future. One condition though: the team must get promoted to Premier League.
Elland Road, over a hundred years old Leeds United stadium, may soon get renovated. The club's managing director announced the stadium's possible expansion to the capacity of 50,000.
During the speech, Kinnear stated:
- "In our centenary year we are very proud to announce two initiatives in partnership with the council. They both fall under the title of 'Vision: Elland Road'. Part of it is around the stadium and taking it up to 50,000 and turning it into a true ground which can compete with other stadiums in the Premier League and in Europe."
Kinnear added though, that for this initiative to go through, firstly the team would need to secure their position in Premier League:
- "We have tentative plans to increase the capacity to 50,000 when we're in the Premier League. I think it is appropriate for a club of Leeds' scale and calibre. It will help us compete with teams at that level. [...] We know when we're in the Premier League we'd sell 50,000 out week in, week out."
The second initiative Kinnear mentioned is organising a football academy in the city centre for all the young people living nearby.
- "More importantly is what we want to do with the community. We want to bring the training ground back into the city centre, not just the training ground but the academy. [...] What we believe we can create is the best community facility not only in Leeds but in the country."
Elland Road currently has a capacity of 37 890. If expanded to 50,000 it would become 9th largest football ground in England. The last time Leeds United played in Premier League was in 2003/2004 season.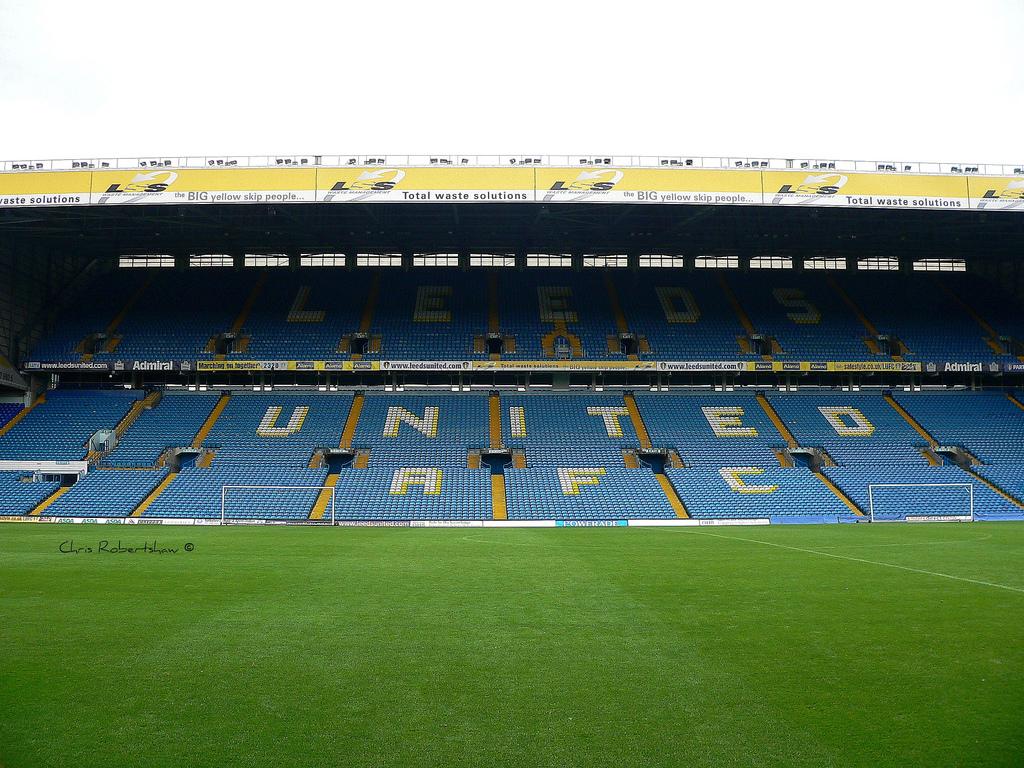 © Chris Robertshaw