Bucharest: Stadionul Steaua shines! But fans have to wait
source: StadiumDB.com [MK]; author: michał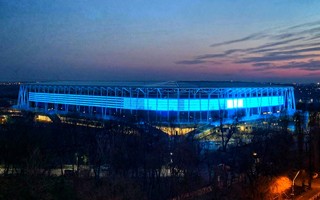 Photos of its illumination grabbed headlines, while virtual tour of the stadium shows that its almost entirely ready. But everyone is waiting for the big moment: opening for Steaua fans.
Yesterday Sectors 5 and 6 in the west of Bucharest were lit with numerous colours. That's the result of Stadionul Steaua's final illumination. While first external LEDs were launched in early 2020 (under the roof), only yesterday the eventual LED strip around the upper tier received its final form. Despite the stadium not having an opaque outer wrap, the outcome is impressive and earned the building comparisons to – you guessed it – Allianz Arena across Romanian media.
It's just one more step towards the stadium's official inauguration. In last days of March Adrian Cefalan, investment director at Compania Națională de Investiții (CNI, stadium investor) led an hour-long virtual tour of the stadium, showing the facility's features.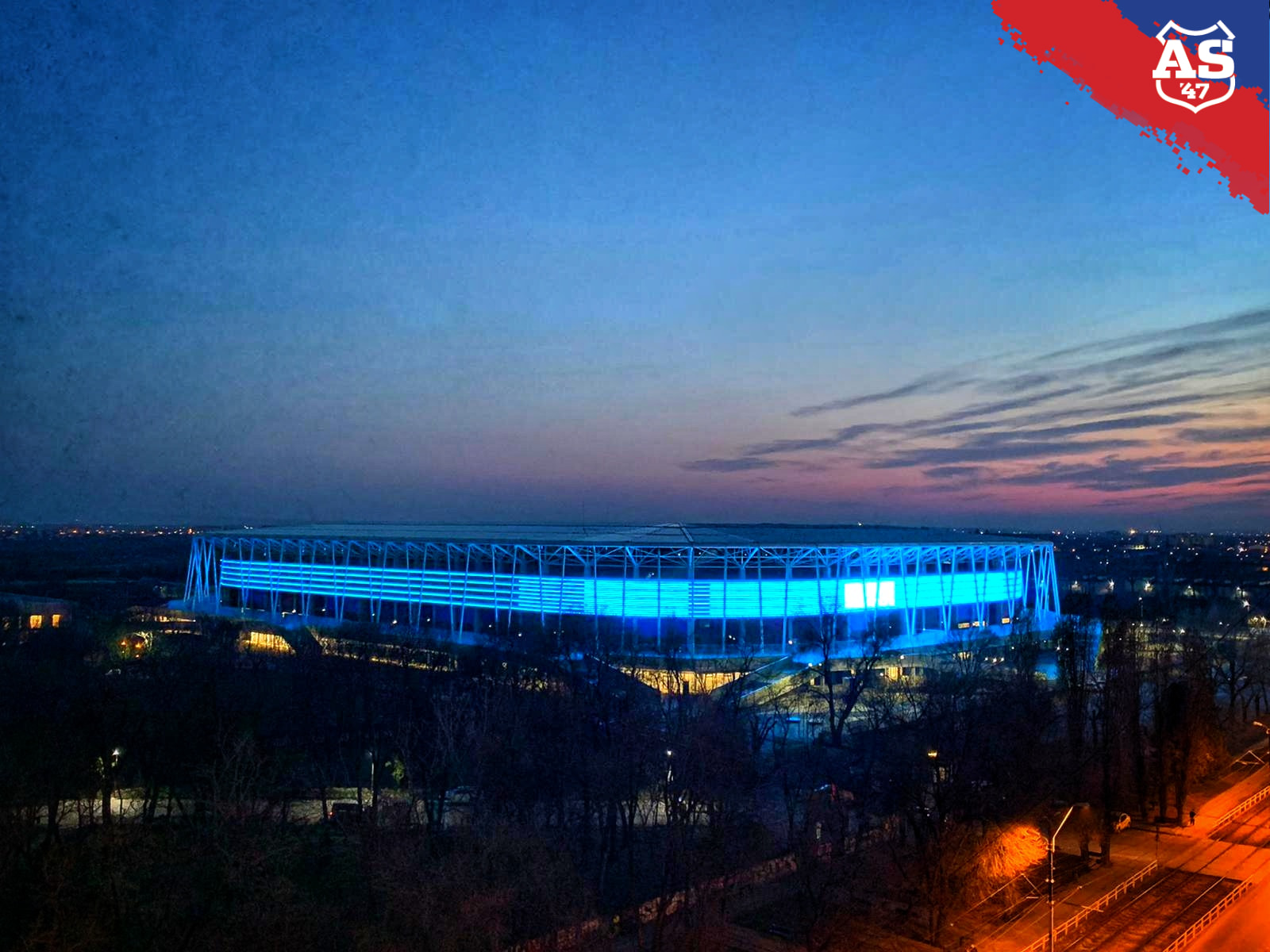 © Asociația Steliștilor 1947 / AS47 Facebook
Cefalan explained, for example the hybrid grass technology (SISgrass system, with synthetic fibres sewn in after the grass takes root). While the film is understandable in Romanian only, the video shows quite clearly that Stadionul Steaua is complete from basement to the roof.
When will the stadium be inaugurated?
As we wrote in late 2020, it was hoped that inauguration for fans could happen on April 9, exactly a week from now. It's when the historical Stadionul Ghencea was opened. That date is no longer viable, particularly because of COVID-related restrictions.
But there seem to be more reasons. One of them – Steaua hasn't taken control of the stadium from CNI. Reasons are primarily of formal nature but there are also minor works, particularly electrical, still ongoing.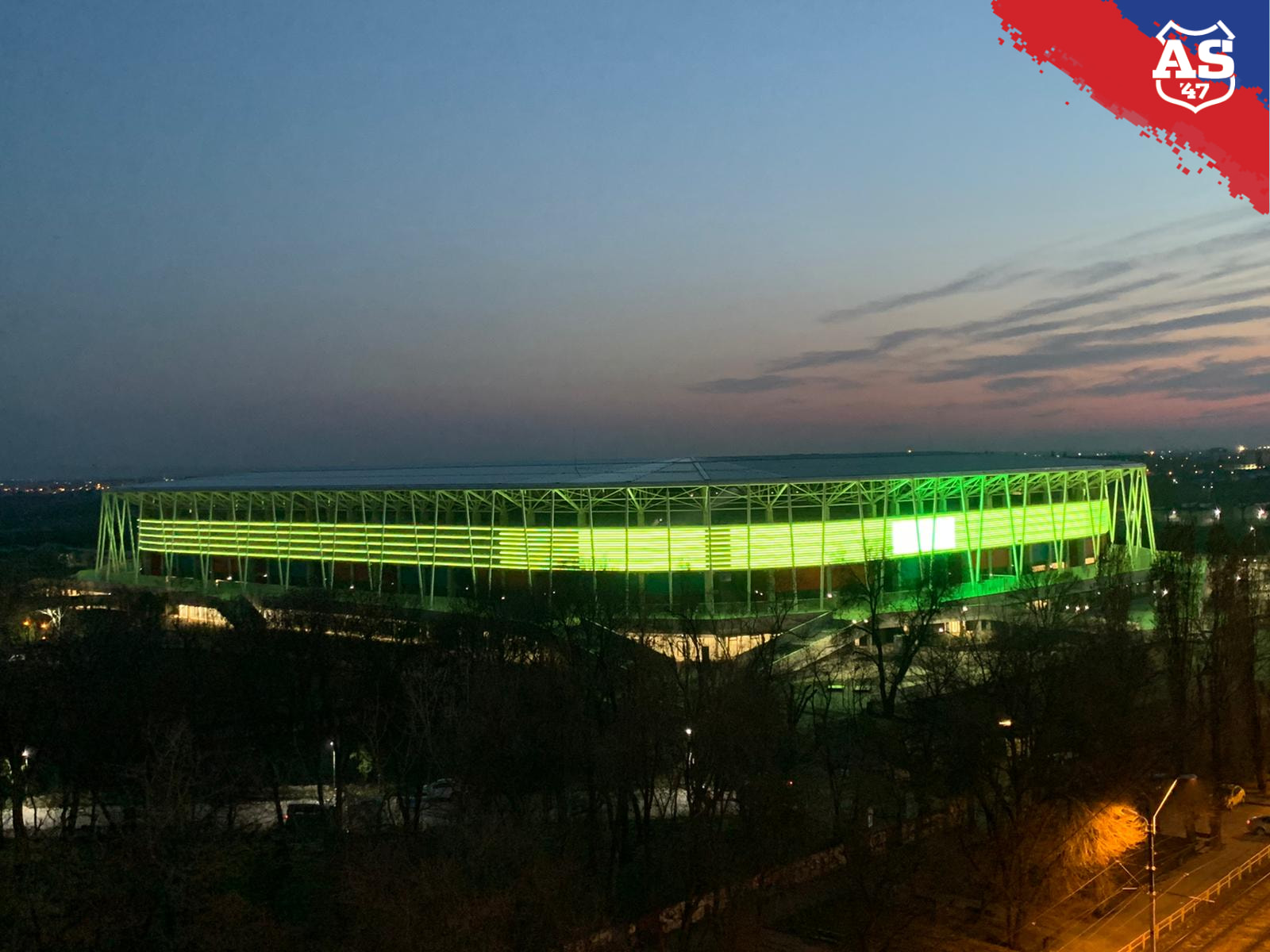 © Asociația Steliștilor 1947 / AS47 Facebook
One major issue to solve is the lack of… access. The stadium was built without the final connection to Ghencea Boulevard. On March 30, mayor of Sector 6 Cirprian Ciucu filed a notion to take over land between the stadium and main access point and created a pedestrian plaza for fans.
Once the logistical, formal and pandemic-related obstacles are overcome, welcoming fans (at least in some percentage) at the new ground. When? After Euro 2020 at the earliest, likely at the start of the 2021/22 season. During Euro 2020 the stadium is set to be a training facility, which means Steaua will end the current campaign at Field 5 of the Ghencea complex.
Quite a special opening
The latest Bucharest stadium will thus debut in the spotlight as a Euro 2020 training centre. But a symbolic celebration might come sooner, a month from now. On May 7 it will be 35 years since Steaua's sensational victory against Barcelona in the European Cup. Legend of Romanian football, Miodrag Belodedici told Sport.ro that a ceremony including players of that 1986 tournament could be held on the anniversary.
Meanwhile, Steaua's first public game might be associated with additional reasons for celebration. Steaua has very good chances for promotion to the II Liga, which would be the first ever season at central level for the team (Steaua's football section was reactivated in 2017, having regained the brand Steaua from FCSB).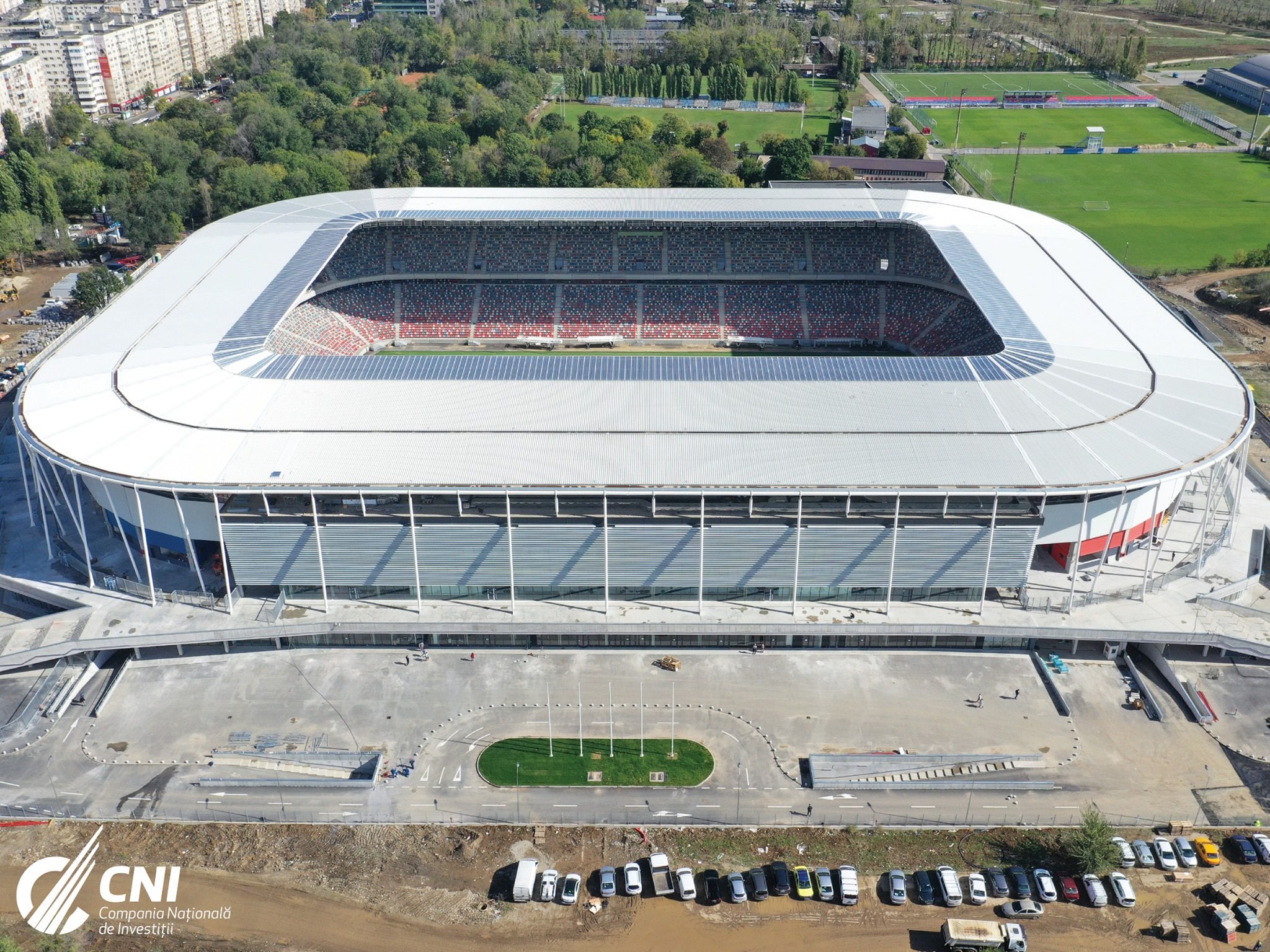 © Compania Națională de Investiții / CNI Facebook
Even more, if Steaua wins promotion, it will be at the expense of FCSB's reserves. Because 'both Steaua's are in conflict, this would be a symbolic victory in and of itself. Already now the message to Gigi Becali (controversial owner of FCSB) is clear: his team will not be welcome at the new Ghencea stadium.
Stadium worth the long wait
The construction process in Bucharest was admirably robust, it only took a year and 8 months from groundbreaking to handover. For a stadium with 31,254 seats that's a very brief time frame. Unfortunately, it will soon be half a year since handover and no games can be held at the stadium today, which justifies the anxious anticipation of some fans.
The investment is worth the equivalent of €95 million ($112m) and delivered Bucharest's largest club-dedicated stadium, one of three built for Euro 2020 as training venues. It meets all requirements of UEFA's Category 4, meaning it will only miss out on Europa and Champions League finals.
Author: Michał Karaś