Australia & New Zealand: Stadiums for the 2023 Women's World Cup revealed!
source: StadiumDB.com [KT]; author: Karol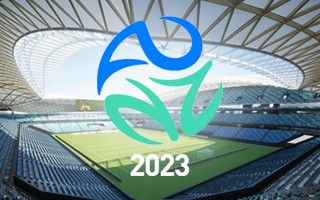 It's time to present the 9 host cities and 10 stadiums for the FIFA Women's World Cup 2023. Venues for the next world cup have been announced recently.
With just over two years to go until the first kick off, the host city announcement represents a major milestone for the biggest and most important women's football tournament in the world
Selection of the host cities and stadiums follows an eight-month review process conducted by FIFA, together with the two host associations. It included a series of virtual workshops and one-to-one seminars with 12 candidate cities and 13 stadiums. All to check necessary details regarding stadium infrastructure and facilities, training sites and accommodation.
Speaking on the selection of the host cities for the FIFA Women's World Cup 2023, Gianni Infantino, FIFA President, said: The appointment of the 9 Host Cities represents a major milestone for the next FIFA Women's World Cup 2023, as well as for players and football fans across Australia, New Zealand and around the world.
The next FIFA Women's World Cup in 2023 will be the first-ever co-hosted FIFA Women's World Cup and the first edition to feature 32 teams. The best female players in the world take to the field in Adelaide, Auckland, Brisbane, Dunedin, Hamilton, Melbourne, Perth, Sydney (2 stadiums) and Wellington.
According to the "Overview of the Bidding Process" we were sure that each stadium should be an all-seater stadium with the following minimum seating capacity: 20,000 seats for group matches (except the opening match), round-of-16 matches, quarter-final matches and the third-place play-off; 35,000 seats for the semi-final matches and 55,000 seats for the opening match and the final.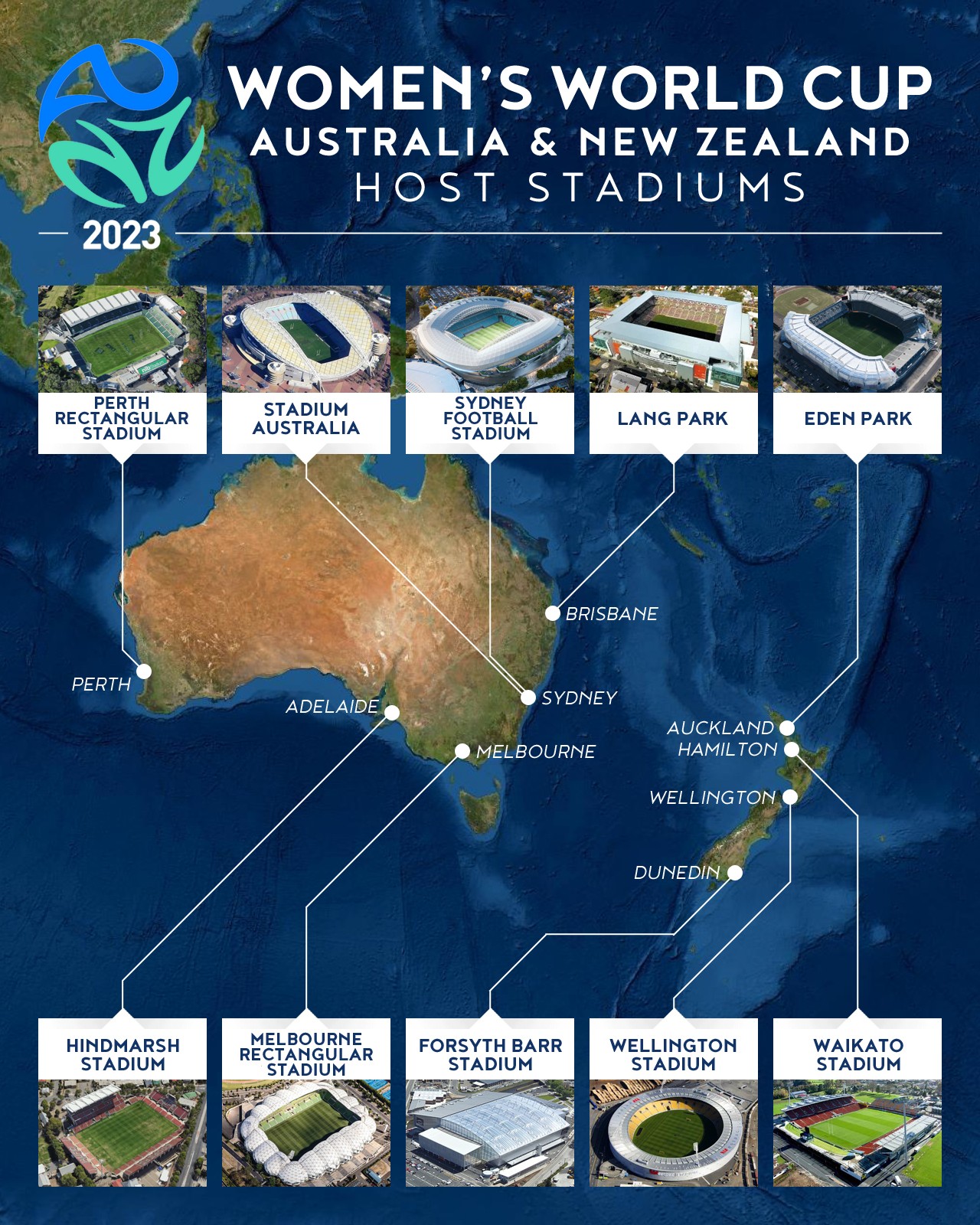 From the group of 13 the following venues were chosen to host the tournament in 2023: Hindmarsh Stadium in Adelaide (to be expanded), Eden Park in Auckland, Brisbane Stadium, Dunedin Stadium, Waikato Stadium in Hamilton, Melbourne Rectangular Stadium, Perth Rectangular Stadium, Stadium Australia & Sydney Football Stadium (under construction) and Wellington Stadium [we're using tournament names, not current commercial ones]. Comparing to the set of all candidatures, the yet-to-be-developed Christchurch Stadium, York Park in Launceston and Newcastle Stadium are out of the final list.
Eden Park in Auckland has been chosen as host of the opening match, with Stadium Australia in Sydney selected to host the final. Both countries will also host one semi-final each. The full match schedule for the FIFA Women's World Cup 2023 will be announced later this year.
Author: Karol Tatar