USA: West End Stadium facade lights up
source: StadiumDB.com [KT]; author: Karol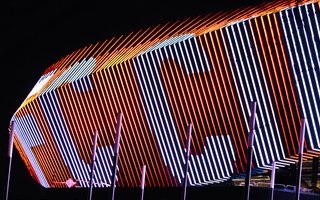 The West End Stadium presented its facade possibilities on Thursday. An eye-catching light display only confirmed the massive capabilities of the new venue of FC Cincinnati.
During the first show before actual opening, FC Cincinnati presented its logo and colors across the east side of West End Stadium. MLS team used the new stadium's first-of-its-kind LED lighting system.
Yanick Fournier, senior vice president of business development at Montreal-based Saco Technologies Inc., which developed the light system, said: "The wow factor will be the size and the colors. It's like a 4K video screen. People are going to be stunned."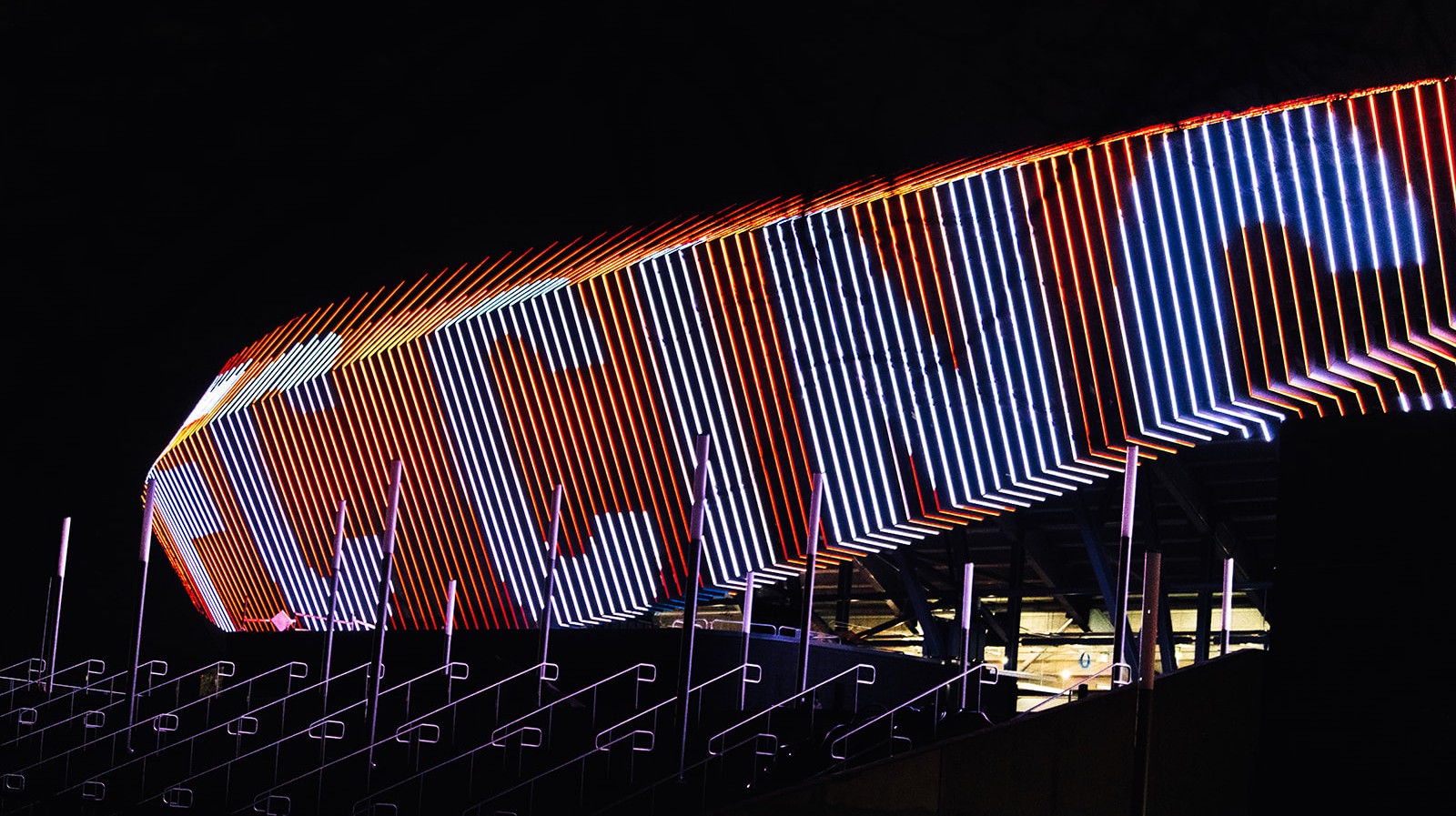 © FC Cincinnati / West End Stadium
The exterior construction consists of hundreds of aluminium fins, each embedded with LEDs creating an immense display on the outside of the building. The result is more than 4.35 km (2.7 miles) of LED capable of showing graphics, logos and messaging. Additionally, it does create beautiful displays of color and light without creating excess light pollution to the stadium's neighbours.
The lights can be set to flash to the beat of the music during concerts or show "Goal" when the team finds the net. Posting messages or publishing sponsors' brands are a few other functionalities. Similar technology has been also installed at the Burj Khalifa in Dubai, the world's tallest building. It is not common for any sports stadium in the USA, except the new Sofi Stadium in Los Angeles.
FC Cincinnati opens the regular season on April 17 at Nashville SC. Its new $250 million West End Stadium will debut in MLS one month later, during the game vs. Inter Miami CF, scheduled May 16.
Author: Karol Tatar