The Netherlands: NAC Breda planning a new stadium
source: StadiumDB.com [MK]; author: michał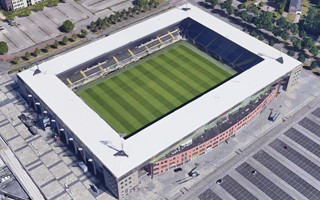 Rat Verlegh Stadion was considered modern not that long ago, it seems. But it's now 25 years old and fails to meet expectations. The club intends to change it, relocating to a new venue within 10 years.
In 2020 Mattijs Manders became the managing director of NAC Breda. One of his first issues was the extension of Rat Verlegh Stadion lease. Previously, the club had to pay €690,000 ($814,000) annually, new conditions will see the number down to €650,000 ($766,000).
Another significant change is the municipality (which owns the stadium since 2003) taking over some of the private boxes to commercialise them. These conditions will see lease prolonged annually, no longer than until 2035.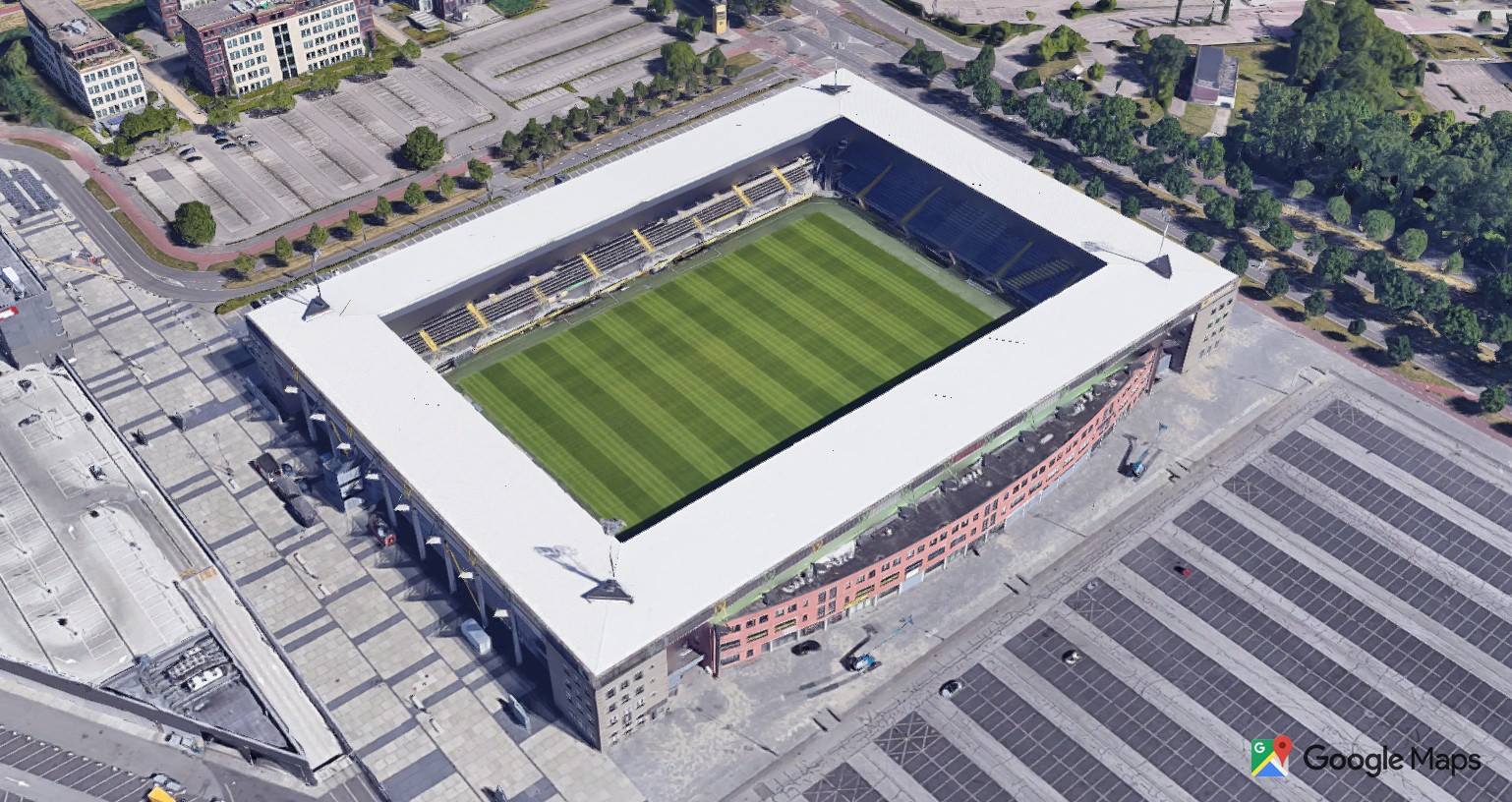 However the stadium today is considered insufficient, partly outdated. Even if we disregard the historical structural issues, facilities available are just not fit to deliver optimal economic outcome. At best (should NAC return to Eredivisie, which is planned by 2025), the stadium can contribute for NAC's annual turnover of €14-16 million ($16.5 – 19 million). Meanwhile, as Manders suggested recently, in order to compete for the upper half of the table, NAC needs €20-24 million ($24-28m).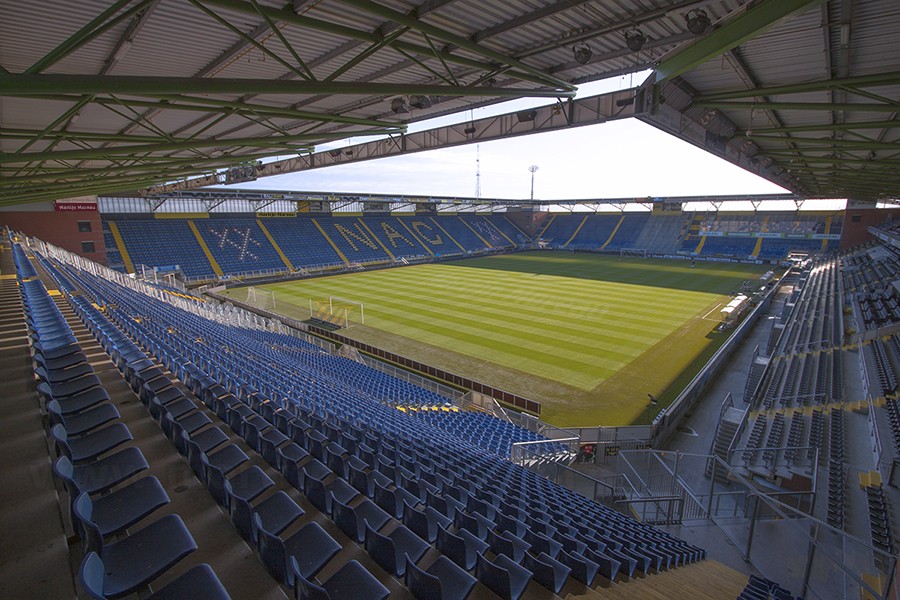 © MM1912
Currently NAC is undergoing a repair plan, aiming to return to the top flight after nearly having gone bankrupt just 1.5 years ago. Now the goal is to build a stable financial ground for relocation to the new stadium. Deadline? Nothing solid but the dream is to play at a new venue within 10 years, as confirmed by Manders to the city council last week.
Capacity of the new venue seems secondary now, since the club is undergoing changes. At present there are 11,000 season ticket holders, so it seems the scale would hardly be significantly different than Rat Verlegh Stadion's. It's the commercial aspects that need major changes.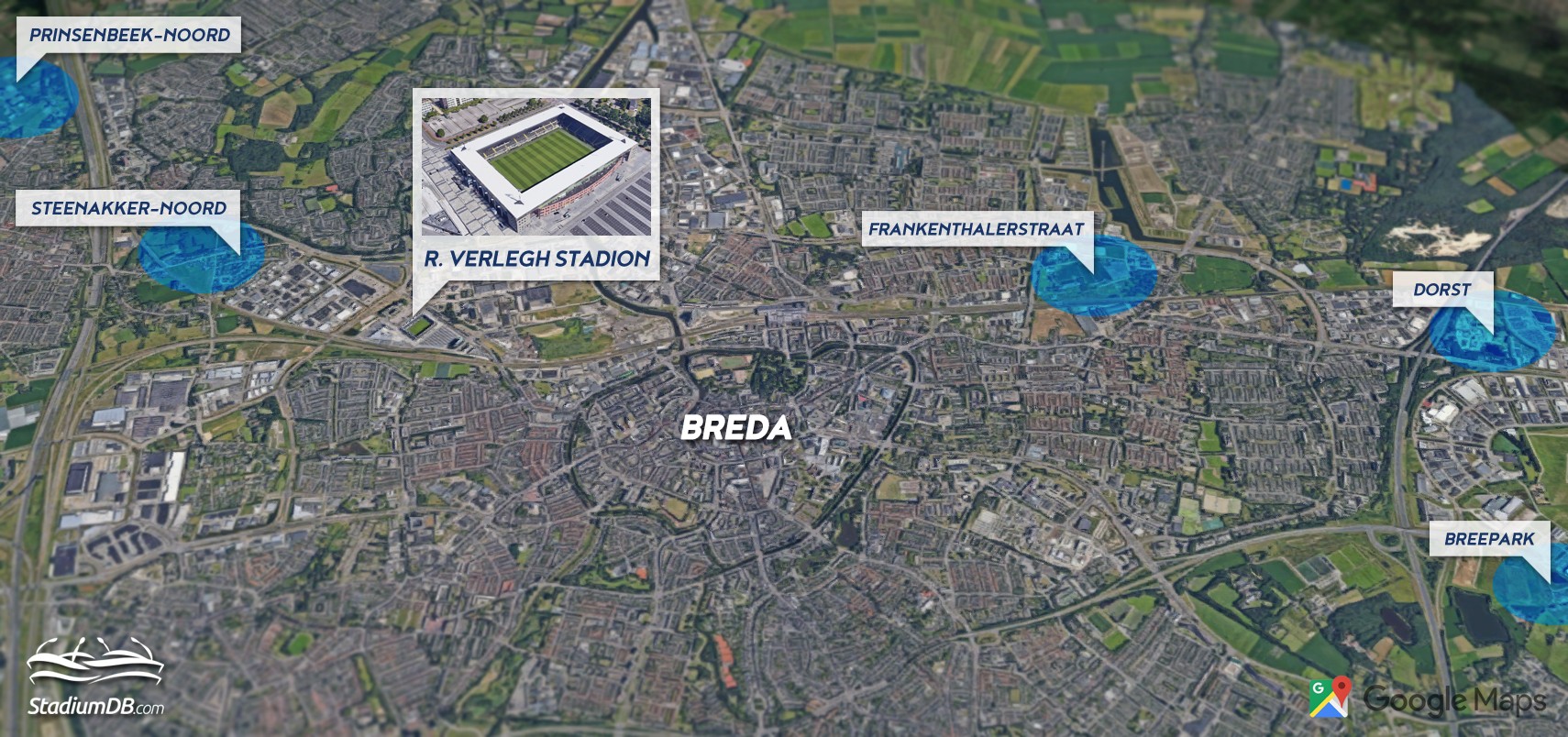 It's not entirely impossible for NAC to redevelop the current stadium, though Manders did say that his dream is to have the stadium and new training complex in the same spot. He has a specific location in mind but didn't reveal it, it's not a done deal. BN DeStem (regional newspaper) has analysed possible locations and came up with the map we attach to the article.
For now, NAC Breda has established a working group, which includes representatives of the club, city hall, sponsors and supporters.
Author: Michał Karaś