Stadium of the Year: Vote closed, thank you!
source: StadiumDB.com [MK]; author: michał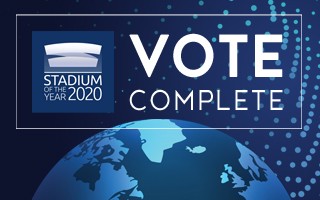 It's been a very intensive month but now only the most rewarding moment is left: announcement of the winning stadiums! The result is fascinating, so stay tuned!
We launched the Popular Vote on February 8 and now, a month later, we can confirm that the world's largest stadium vote is over. Even better, it was carried out without interruptions, despite the disturbing reality of the ongoing pandemic impacting all of our lives.
During the last 4 weeks you've cast 21,821 valid votes. That's fewer than last year, however more than our (slightly pessimistic) forecast suggested. Not only was the vote a week shorter than last year, there were also fewer stadiums and, which is entirely understood, empty stadia generate less enthusiasm.
We're also very happy to confirm the Jury Vote has also concluded in a very timely manner. While no stadium was considered perfect, the winner is very clear. Which stadium is it?
That's the last piece of Stadium of the Year that's still coming: announcement of both winners. As indicated before, the announcement will take place on March 10, via StadiumDB.com and our social media. The Jury Award podium will be announced at 18:00 [6pm, CET], while the Public Award podium at 22:00 [10pm, CET]. Stay tuned!