New design: The oldest club planning their latest home
source: StadiumDB.com [MK]; author: michał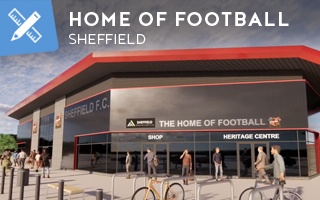 There's not football club existing longer than them. Sheffield FC have gone through 10 stadiums already, now playing at the Coach and Horses ground outside the city. Here's their plan of returning home.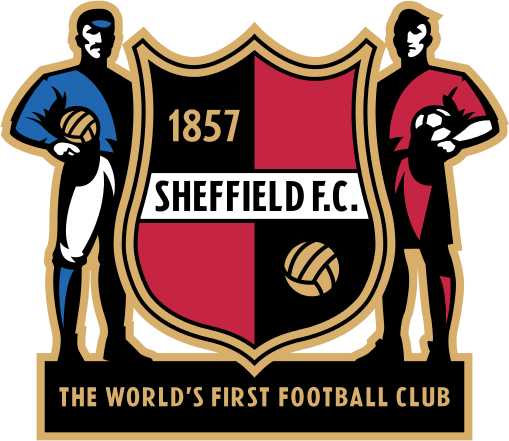 Being the oldest football club in the world, Sheffield FC have used more than 10 stadiums in their history, beginning in 1857 at East Bank, where a store now stands. 'The Club' have been moving around, including to the large and now demolished Don Valley Stadium, which proved far too large in the long term.
Since 2001 the club have been stuck outside Sheffield, in Dronfield, behind the Coach and Horses pub. Efforts to return close to the city centre proved futile but an opening has come up for a new stadium and training academy at the Sheffield Transport Sports Club, a mile (1.6 km) north from the Dronfield field.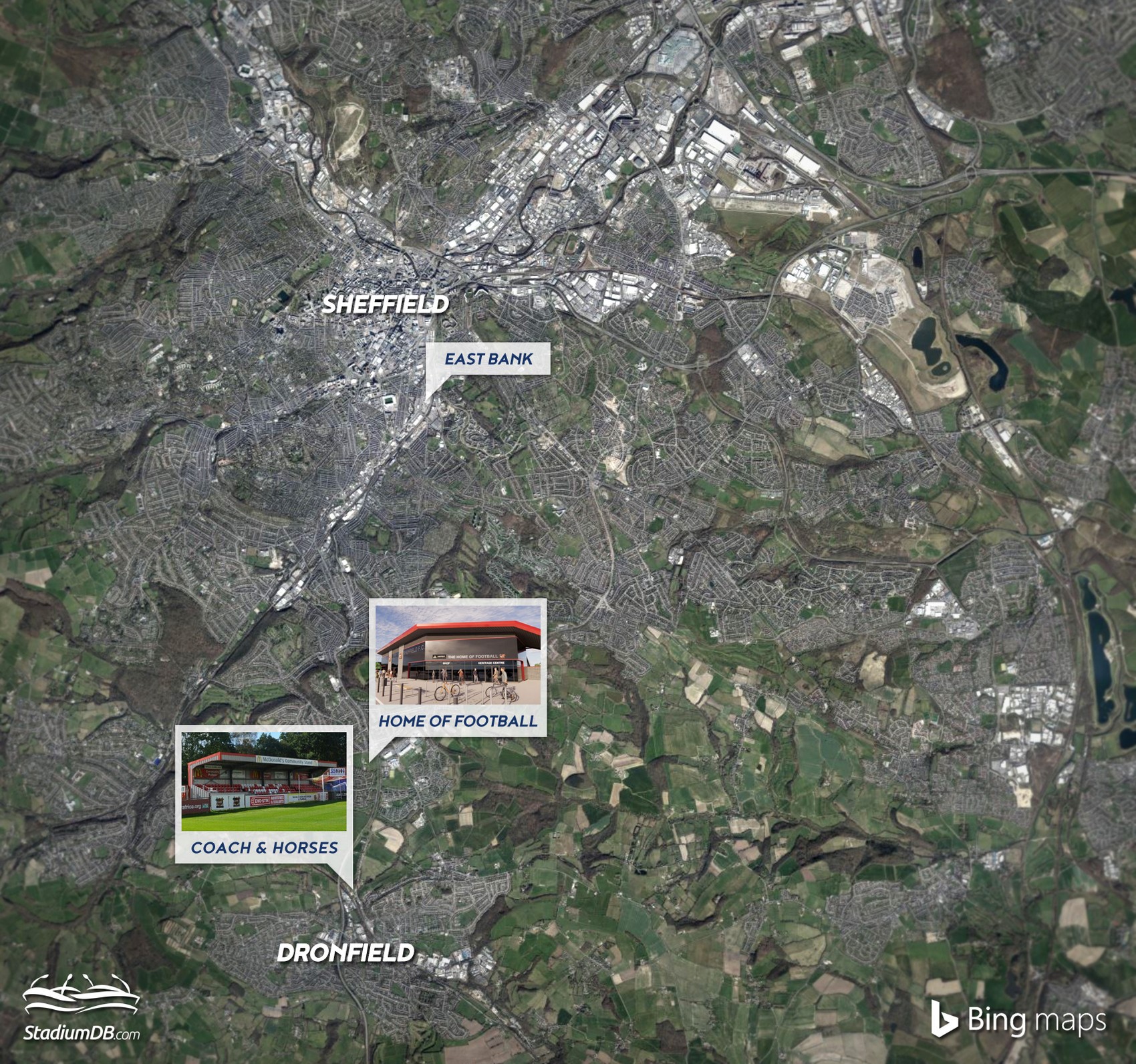 Sheffield FC hired WMA Architects to deliver a stadium design that would boost the club without being excessively ambitious. In capacity terms, the new ground is to hold 4,000 people, nearly double the Dronfield ground size. When counting actual seats, the number is 800+ compared to 250.
One single grandstand and shed-like ground level terracing is what Sheffield FC intend to start their new journey with. But that grandstand would include something special, the heritage centre. It would display history of not just the football club but the birth of football as we know it. As such, the centre would serve as a regional and even international attraction, reaching beyond the regular fanbase.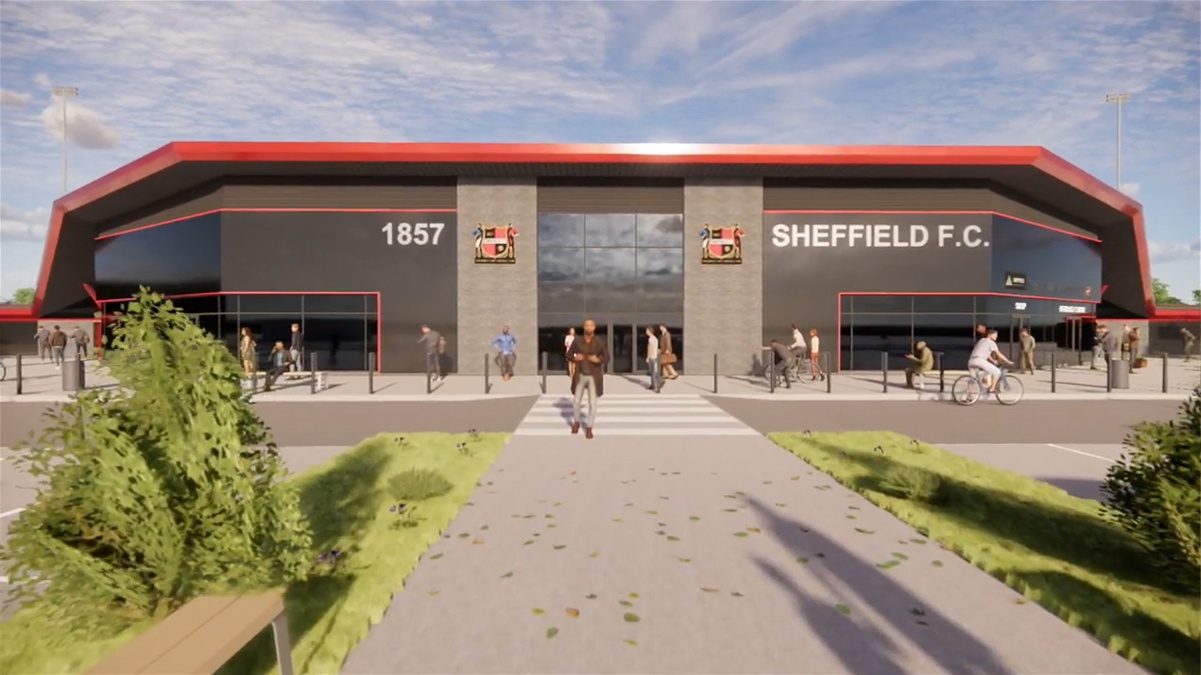 © Sheffield FC, WMA Architects
According to club estimates, the new stadium and training centre could be delivered in just a year. However, before construction could begin, planning permission for a residential estate in the place of the current Coach and Horses ground. This development would help pay for the relocation.
According to information released by the club (via The Star), green light for the residential component could take a year. The club is preparing to apply to North East Derbyshire District Council for permission to build homes on the site of its existing ground in Dronfield. It also hopes to submit plans to Sheffield Council before the end of 2021 for the new home ground, which it says could be built in a year.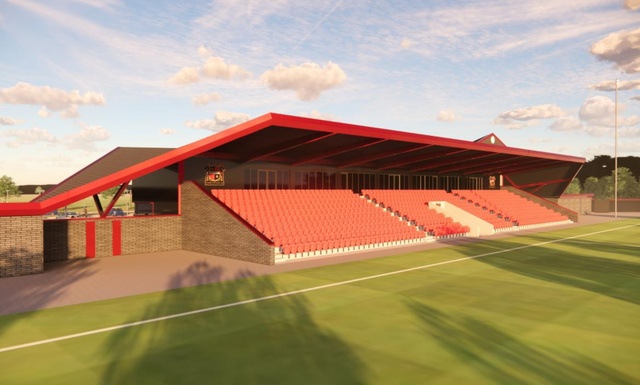 © Sheffield FC, WMA Architects