China: Wuhan set for new professional football stadium
source: StadiumDB.com [KT]; author: Karol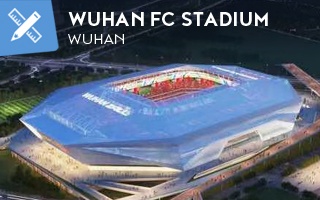 It is a real stadium boom in China. Interesting and finally good news comes from Wuhan where the new professional football stadium will be raised. The 60,000 seater should be completed and operational in June 2023.
We are witnessing great stadium development in China as the country prepares for the Asian Cup in 2023. China plans to build new stadia in 7 of the 12 future host cities after it was awarded hosting rights in June 2019. We've already shown you the amazing designs from Shanghai, Dalian and Xi'an, now time for the fourth one and more are coming!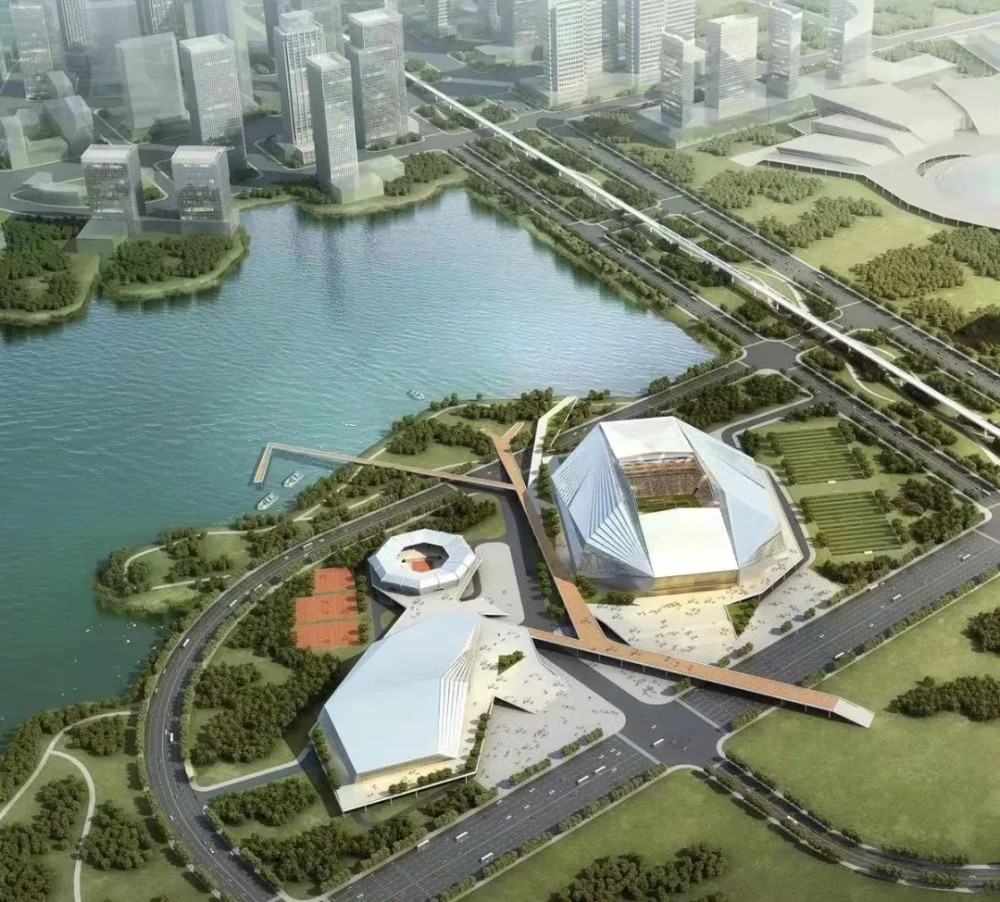 The 'Airport International Sports Center' project (as it is known for now because of the Tianhe Airport's proximity), including a world-class football stadium with over 60,000 seats in Wuhan, acts as a significant part of China's future sports power.
Zall Holdings Group, the property developer which owns Wuhan FC (formerly Wuhan Zall), acquired three plots in the north of Wuhan, in the Panlongcheng Airport Area. The ¥2.6 billion (€337.2 m / $398.7 m) investment aims to build the professional sports facilities and a new home stadium for Wuhan team. This new urban complex will also become a new symbol of Wuhan's internationalization.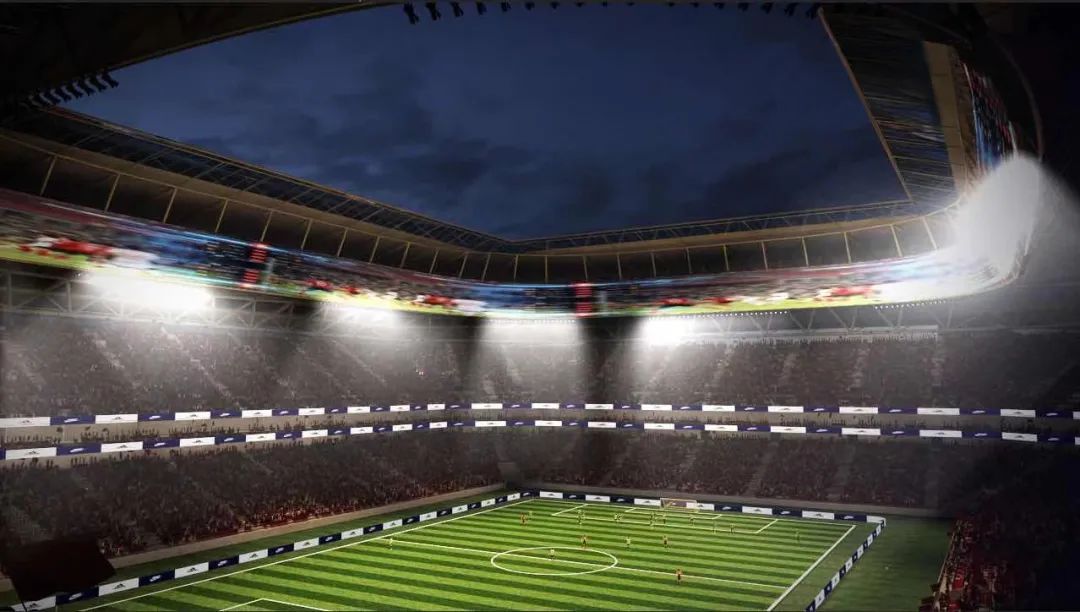 In total, supply-chain property and trading services firm Zall Group, has purchased land spanning 503,100 square metres. After 10 years of investing in the football entity Zall Holdings decided to make a giant step forward into professional football, filling the gap of that kind infrastructure in the area.
According to the first plan, the new sports center will include construction of a five-star hotel, fan club, a football bar, a health and wellness center, a fitness center, a youth training center apartment, and a recreational sports hall. The second phase of investments will equip the area with a basketball hall and clay tennis courts.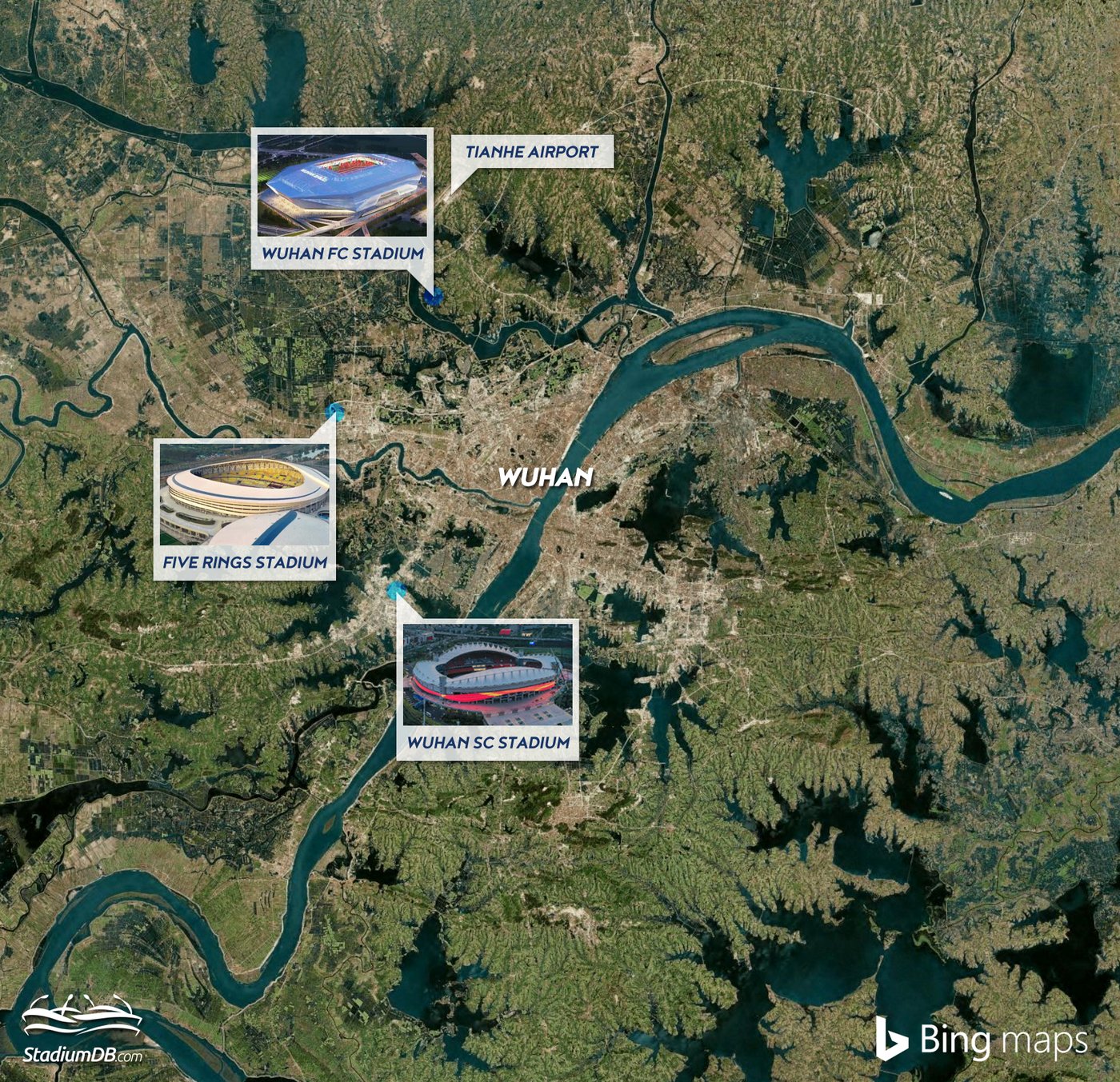 Before that Wuhan city built a number of large-scale football parks and more than 200 community sport fields. Wuhan Zall FC currently plays in a 30,000-seat stadium at Dongxihu Sports Centre (Five Rings), having previously used the Wuhan SC Stadium in the south. Its new home is expected to open by June 2023.
Author: Karol Tatar