New stadium: Tochigi's compromise between football and athletics
source: StadiumDB.com [MK]; author: michał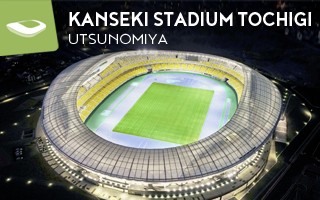 Can a running track not destroy the football experience? Here's how architects tackled the challenge in Japan's Tochigi prefecture. Is the outcome good enough? Judge for yourselves.
The need for a new stadium in Utsunomiya was growing for some time, with the Tochigi prefecture's sports venues gradually falling behind. The main athletics stadium was built back in 1979 and would require major revamp. Main football stadium, while newer (1993), didn't meet league requirements as well. Because Utsunomiya wanted to host the 2022 National Athletic Games, decision to build a new multi-use stadium was taken.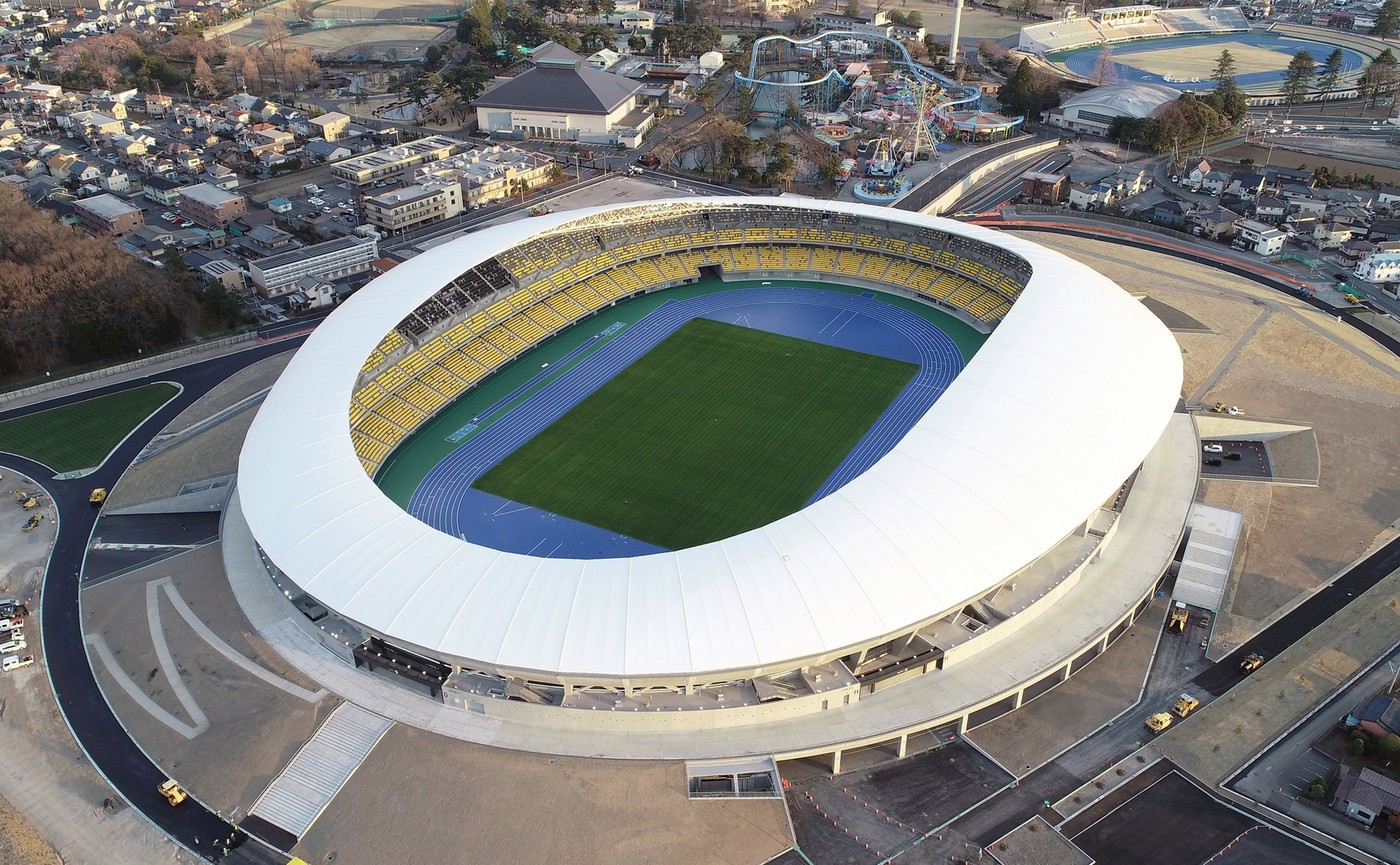 © Kyoritsu Kogyo
The architects faced a challenging task of designing a top class athletics stadium, with 9-lane running track, that would still ensure decent sightlines to football fans. Their solution: a wide athletics arena inside, but also elevated auditorium and a very steep upper tier (35º) that allows fans to avoid the 'flat field' impression despite long distance from players.
Bulk of the structure (78%) was prefabricated and combined in a way that would allow the stadium to withstand even strong earthquakes. Possibly the most distinctive element is the raw concrete shell encompassing the entire upper tier, becoming the stadium's facade as well. It's contrasted with 16,000 m2 of lightweight membrane resting on it.

© Kyoritsu Kogyo
The roof rises significantly in order to avoid the need for additional floodlight masts. This way light pollution is significantly reduced. Also, the robust bowl is insulated to protect neighbours from excessive noise during events. The canopy rests on classic girders, however along both sides they're aided by a system of steel arches.
Because the venue has to be prepared for major athletics events, its floor space is rather impressive for a 25,000-seater. In total, across 4 floors, the stadium offers 42,000 m2 of space. In the west a tower was built, accommodating both the control room, media facilities and hospitality areas. The pavilion is furnished with locally sourced timber and stone.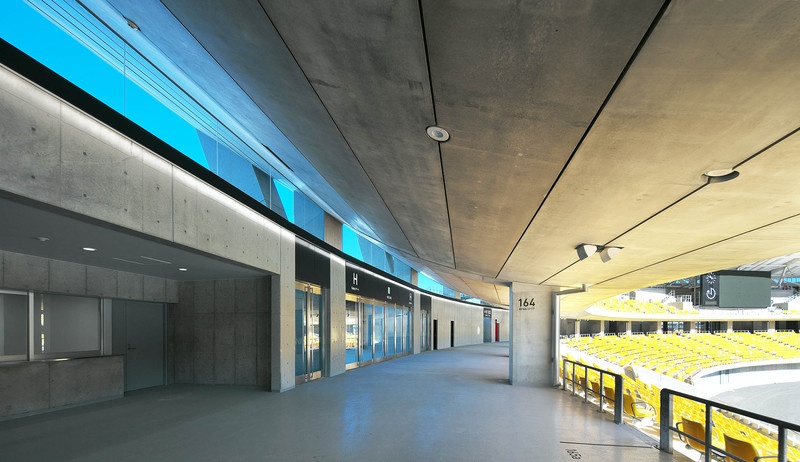 © AIS Comprehensive Design
Compared to older Japanese stadiums, the one in Utsunomiya offers a comfortable inner concourse, which allows visitors to watch events inside even while queuing. The concourse also has access to natural sunlight, limiting the need for artificial lighting.
The seats are kept primarily in yellow colours to match those of Tochigi SC. The only exception is the eastern upper tier, where some sectors display strawberries, the prefecture's prime fruit. As for the stadium's first name, it was bought by store chain Kanseki for 3 years, at the price of ¥ 18 million annually.