New stadium: The death star has landed in Sin City
source: StadiumDB.com [TS]; author: Tomasz
Long before official opening it earned the nickname and it's unlikely to change even with naming rights. Because the massive black bowl won't be overshadowed even by nearby casino district of Las Vegas.
Formally, the stadium was built in Paradise, that's the name of the administrative area it belongs to. But in more simple terms it's no paradise, it's Las Vegas, just across the highway from the famous Strip, where the most famous casinos are based, surrounded by an ocean of lights, fountains and kitsch. The location is no accident, of course, as there are several options to expand public transport to the new venue from one of the most tourist-oriented places on earth.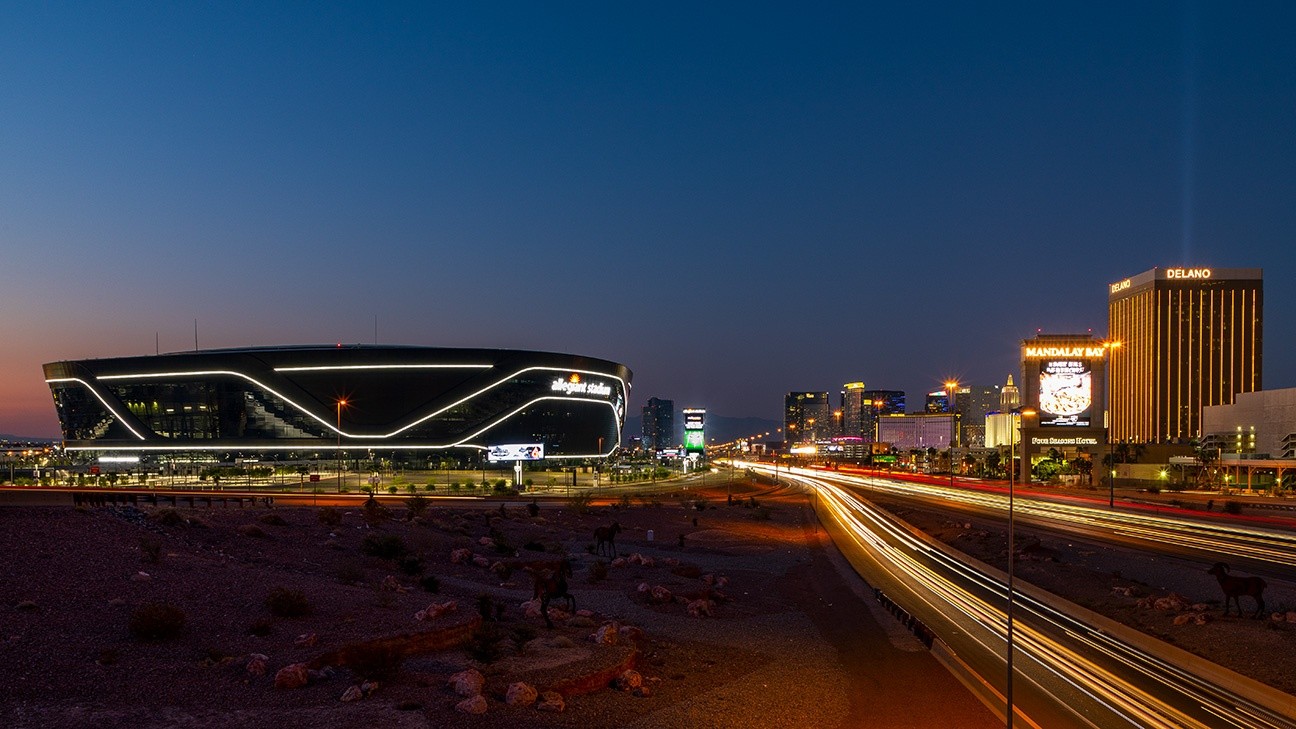 © James Marvin Phelps (cc: by-nc)
The project was initially planned for Carson, southern Los Angeles, but eventually Raiders opted to move out of California, while the Rams and Chargers moved to L.A. Because the location was changed, Manica Architecture amended their initial concept for Carson.
Part of the changes was aesthetic (attempt to copy+paste the Carson design wasn't seen favourably) but most came as a result of practical challenges of Las Vegas. Most notably, the permanent dome was chosen instead of open-air stadium in order to make the stadium less prone to desert heat.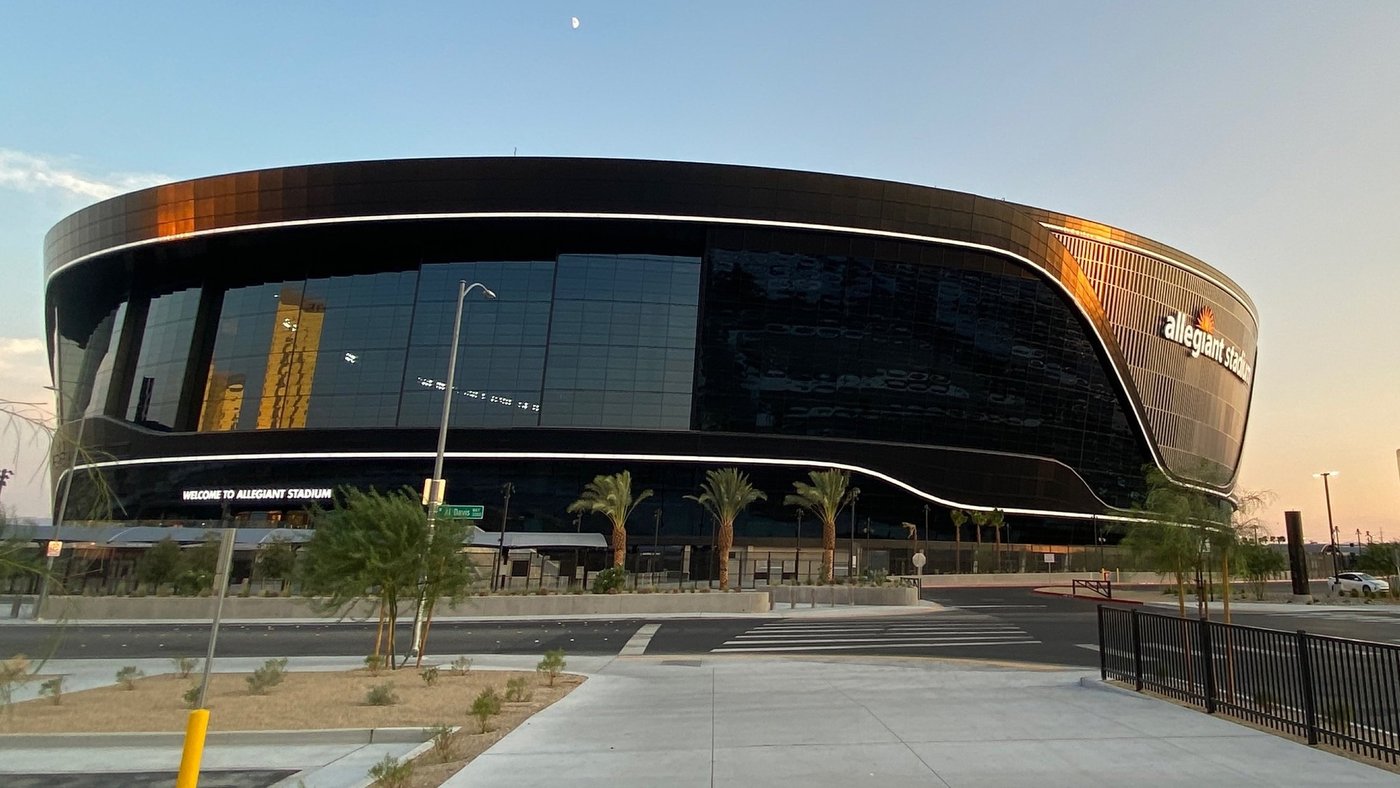 © h2kyaks (cc: by-nc)
The construction of Allegiant Stadium began on November 13, 2017 and took just over 2.5 years, which is an excellent result for an investment of this scale. It ended as scheduled on July 31, 2020. The stadium's commissioning date has not been breached despite the high number of coronavirus cases among workers at the construction site. On August 31, 2020, the contractor received an unconditional occupancy permit.
The 65,000-seat stadium has a futuristic, streamlined shape, like a luxury gadget or sports car. The entire building, including the stadium's facilities, has 10 floors. The exterior colours of the venue are dominated by metallic black and silver, reminiscent of the exterior of a luxury car.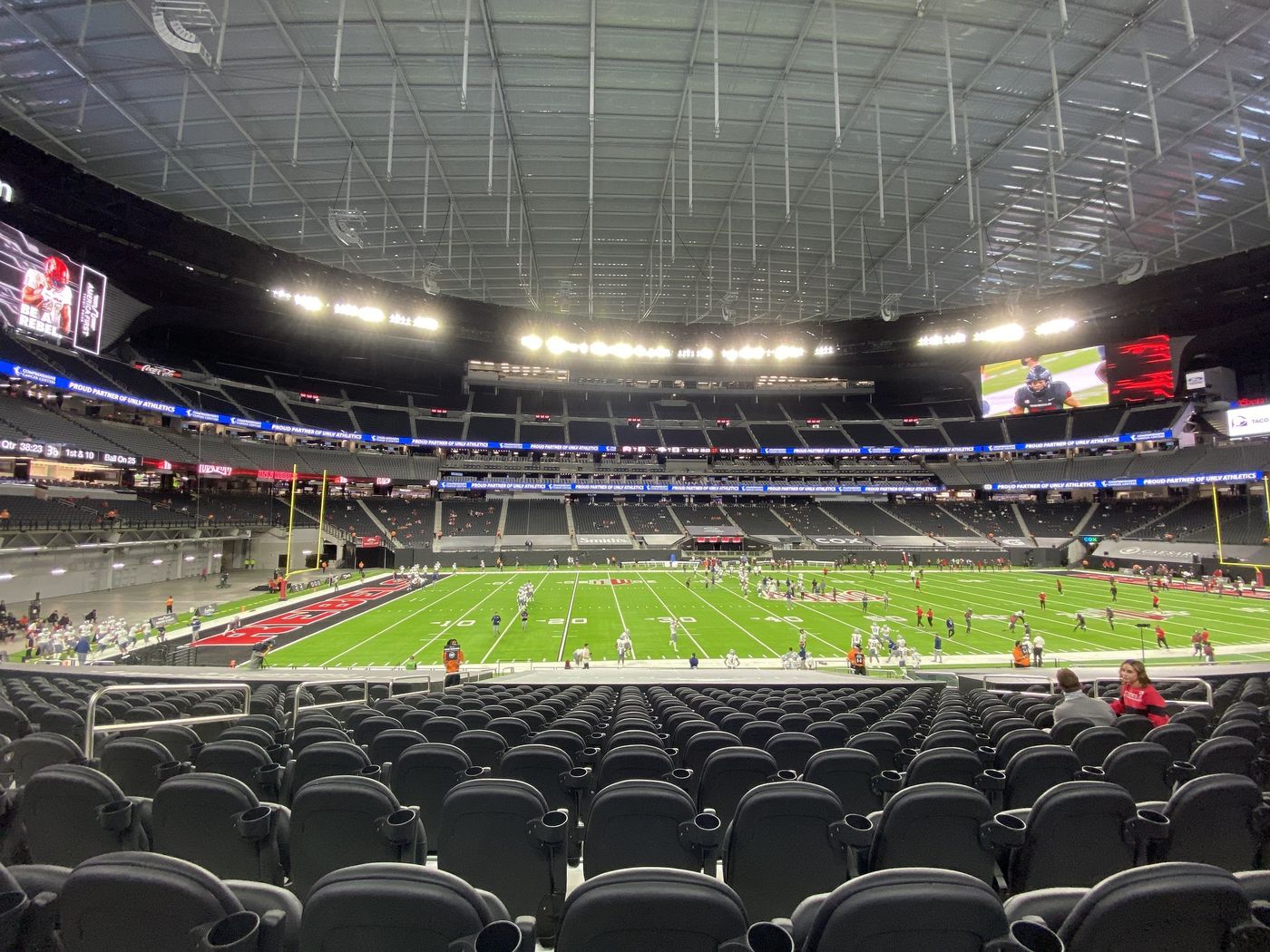 © Roger Gros
The heavy steel roof structure is only around the perimeter, and inside is a steel and cable structure with a transparent ETFE dome. The roof itself rests on 26 main trusses. Unfortunately, the roofing does not create good conditions for the growth of natural turf. Therefore, the grass field goes on a special tray to the southern foreground of the stadium.
On a daily basis, the turf is kept outside the facility. During matches, it gets to the stadium on rails thanks to 76 independent electric motors. A huge tray with a football field weighs as much as 9,500 tons, and it takes 90 minutes to change the position of the pitch.
To find more about Allegiant Stadium, make sure to visit its presentation > > >
Author: Tomasz Sobura