Champions and Europa League back on track, but with a twist
source: StadiumDB.com; author: michał
After last year's postponement of all major tournaments, having Champions League reach knock-out stage without disruptions is a relief. But recent streak of neutral-venue games can impact predictions.
Last year Champions League ended with a closed-door mini tournament in Lisbon, shared between the home grounds of Sporting and Benfica. The final at Istanbul's Atatürk Olimpiyat Stadium had to be cancelled and the Turkish hosts were promised to host their game in 2021 instead.
All this, of course, came as direct consequence of the chaos caused by COVID-19. The 2020/21 season was supposed to normalise everything, even if games are routinely played with empty stands (up to 30% allowed by UEFA, if local restrictions don't apply), bringing the question of home advantage up time and time again. There are also options of match relocation or rescheduling, as well as increase in number of substitutions to 5 (6 if extra time applies). All that seems not a huge toll for the tournament to go ahead as scheduled.
FC Bayern München and Manchester City are overwhelming favourites to reach the final, with 13/10 and 6/4 odds respectively. It's no wonder, after all Bayern was recently crowned the best club during the FIFA Club World Cup in Qatar and have been drawn against Lazio in round of 16, considered favourites to go through.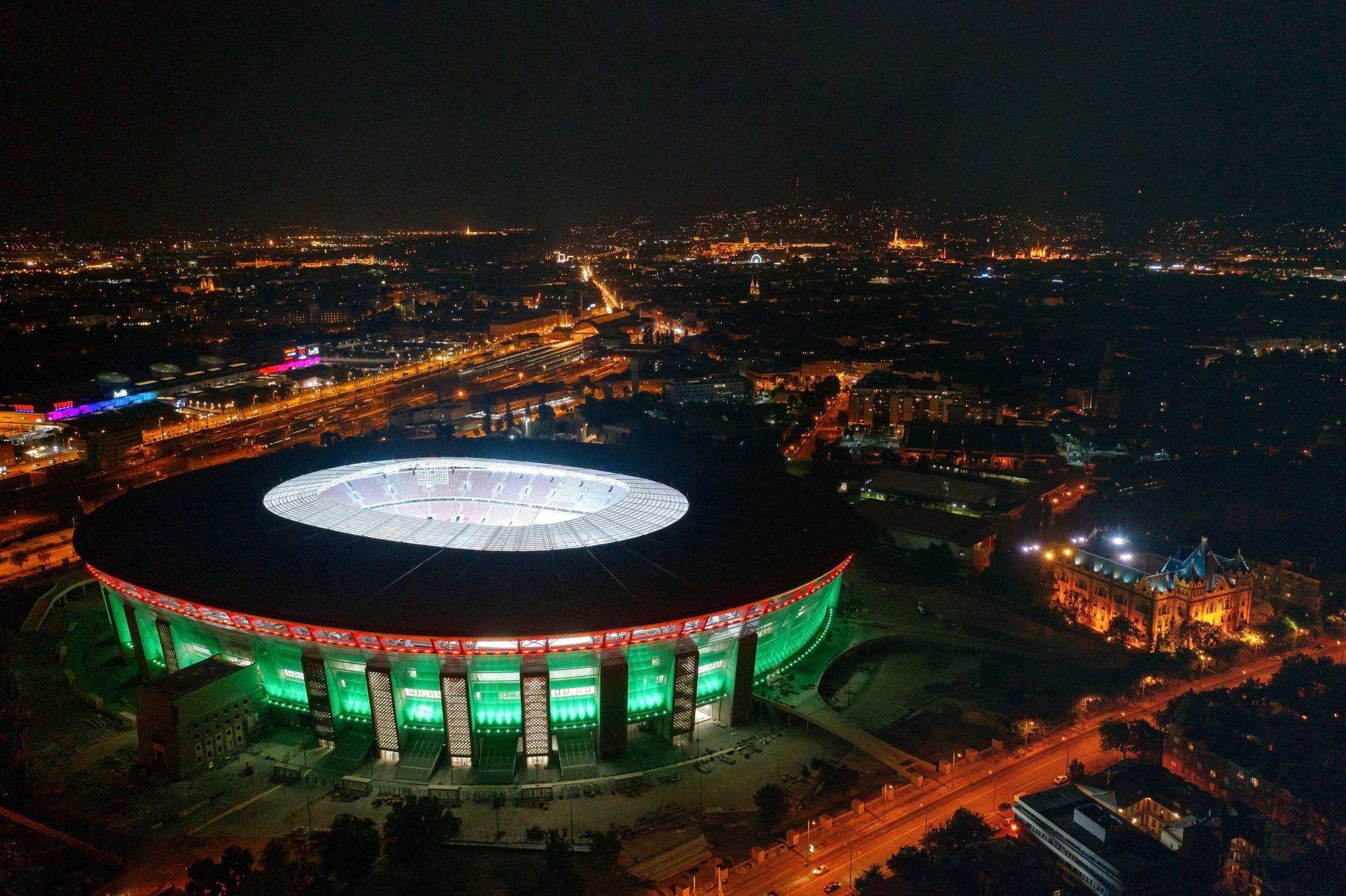 © OD Pictures, Kiemelt Kormányzati Beruházások Központja Nonprofit
But for Manchester City the road recently became a bit more bumpy. Their rivals are Germany's Borussia M-gladbach, which on any given day would have been considered a good draw. However, since Germany imposed restrictions on travel from the UK, fearing the new 'British mutation' of SARS-CoV-2, Borussia is forced to play the home game in Budapest rather than in Mönchengladbach.
Presumably, this should be more of a problem for the German 'hosts', who opted for Budapest's Puskás Aréna as their interim home. But City's manager Pep Guardiola has recently stated that he would have preferred playing in 'Gladbach. He cautioned everyone not to regard this situation as favouring City.
The issue isn't City's only. Two other English clubs are affected by restrictions. Liverpool FC have already paid a visit to Puskás Aréna, managing to defeat RB Leipzig 2:0. And, crucially, both goals count as away goals for LFC, despite both teams physically playing away. This will also be the case for Chelsea, about to face Atletico de Madrid at Arena Națională on February 23. Time will tell whether these unique circumstances can constitute a factor in predicting who can come out victorious.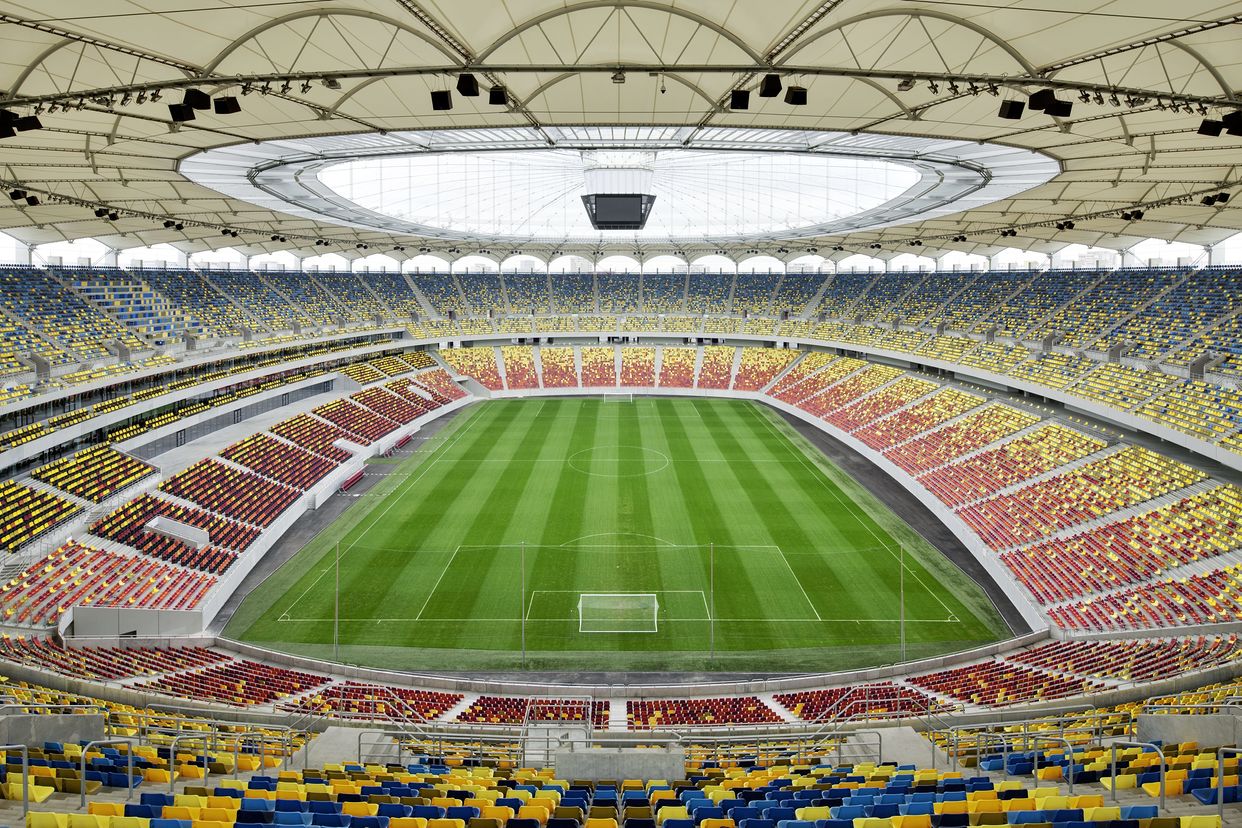 © Nowy Styl Group
Europa League, younger sister of UEFA Champions League, isn't free of similar issues as well. Perhaps the most absurd case is that of Arsenal and Benfica. Both Portugal and the UK have travel restrictions in place, forcing venue change in both legs of the rivalry. Because foreign players of Arsenal could not return to London from Portugal without a 10-day quarantine, the teams have agreed that Benfica will play their home game in Rome, at Stadio Olimpico. The second game cannot take place in London, either, because Benfica players are banned – like all Portugese residents – from entering the UK. That's why the game will take place at Karaiskakis in Pireus, with Arsenal playing as hosts.
Real Sociedad are unable to welcome Manchester United at their Reale Arena, because of travel restrictions between Spain and UK. Therefore, Real Sociedad will play host at Allianz Stadium in Turin. Ironically, Spain will welcome a completely different Europa League game, between Molde and Hoffenheim. This time the cause lies not with German restrictions but with those of Norway. The country has closed its borders to all non-nationals, forcing Molde to look elsewhere. New venue was found in Villarreal, at Estadio de la Ceramica.
Finally, Tottenham's rivalry with Wolfsberger AC will, as was the case for Liverpool and Manchester City, see a switch from Austria to Budapest.
While all these changes may seem secondary at best (after all, games are played in front of empty stands), they may have significant impact. Take into account, some of these venue changes mean major travel plan alterations, like that forcing Arsenal to travel 2,400 km to Athens for a 'home' fixture.
It's not impossible that the Round of 32 (UEL) and Round of 16 (UCL) stages will be the only one so heavily impacted by new COVID-19 restrictions. While Europe is seeing the nominal 'third wave' of the pandemic, spring is hoped to see the numbers fall. It's not impossible that the final two stages of both tournaments will be held without major disruptions, which is all everyone, betting fans included, can hope for.