Ohio: West End Stadium's turf delivered
source: StadiumDB.com [MK]; author: michał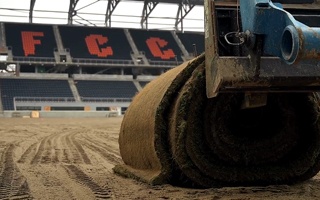 It's only the second hybrid field across America's association football league. The Cincinnati stadium will also depend on grow lights because of significant shade from the roof.
Just as 2020 ended, so did the installation of West End Stadium's first ever playing field. Additional maintenance took a few more days, which is why full delivery of the turf was announced on January 6, yesterday. The field measures exactly 115 x 75 yards, which equals the FIFA-recognised standard of 105 x 68 m.
The rye grass was cut from Motz Group's plantation in Brookville, Indiana (40 mi or 65 km away) in mid-December and immediately moved to Cincinnati, across the state line. Already at the plantation the grass has grown into a synthetic base, which improves its durability without negative impact on other features.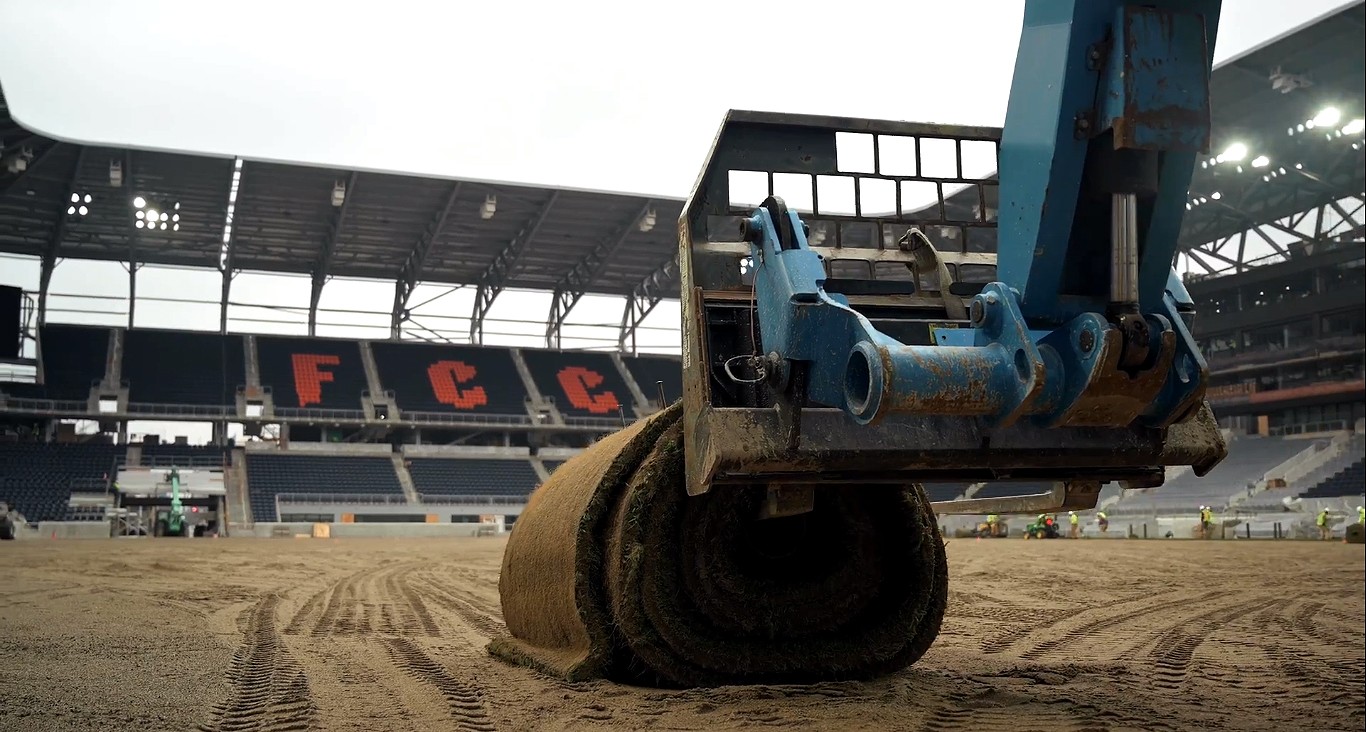 © FC Cincinnati
Interestingly, this hybrid playing field is only the second across MLS, after Toronto FC installed the first at BMO Field in 2019. The field uses innovative maintenance systems introduced by Motz Group, like vacuum drainage and monitoring of heat and moisture at root level.
Because the roof of West End Stadium is entirely opaque, significant portions of the field will spend most of the time in shade, up to a third. Sensors will indicate which part of the turf needs additional lighting. FC Cincinnati have already begun using grow lights imported from the Netherlands. The total of 7 lamps are able to cover half of the field when all in use.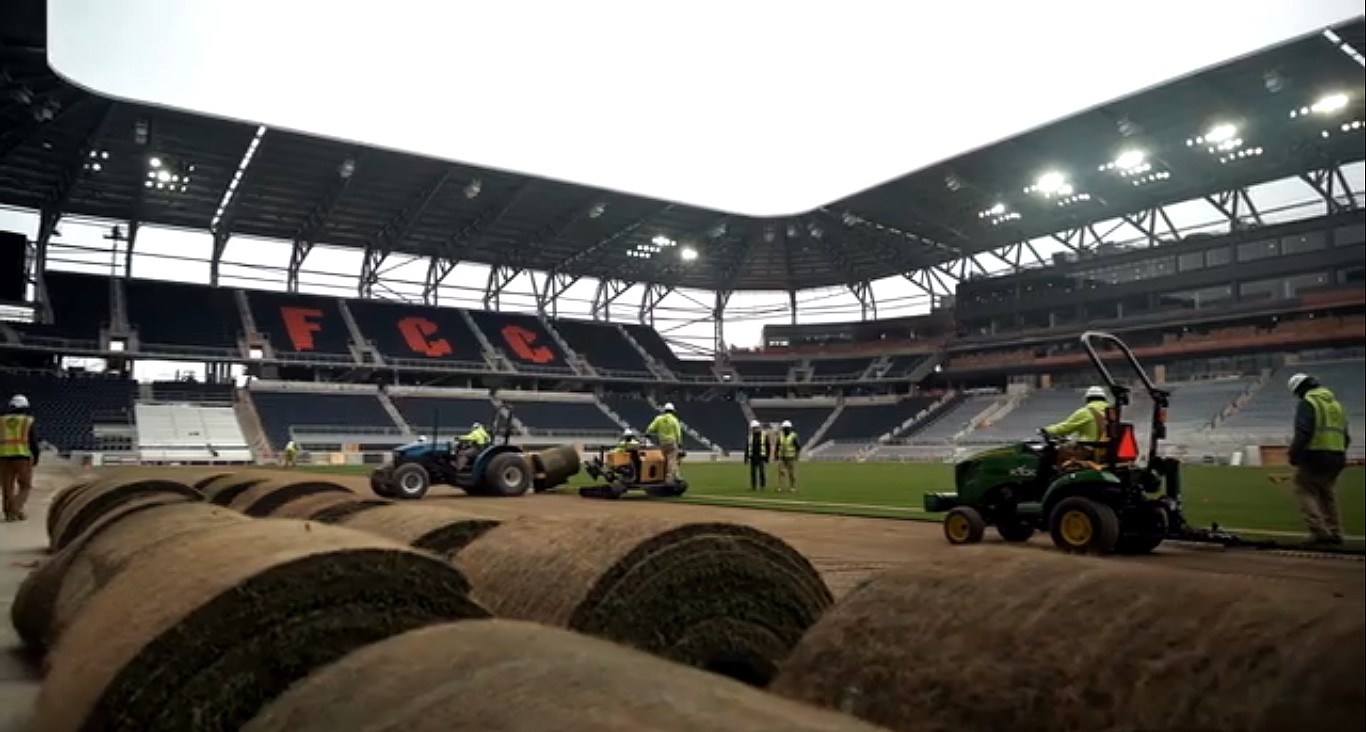 © FC Cincinnati
The grow lights are already being used to reinforce the grass after transport. Weather may be somewhat challenging but there's enough time to ensure high quality of the field. Opening of the stadium is scheduled for March.
At the moment crucial works at West End Stadium are moving inside its facilities and outside, where the facade is being mounted. Seat installation is deemed 95% complete and overall construction progress should also be in excess of 90%.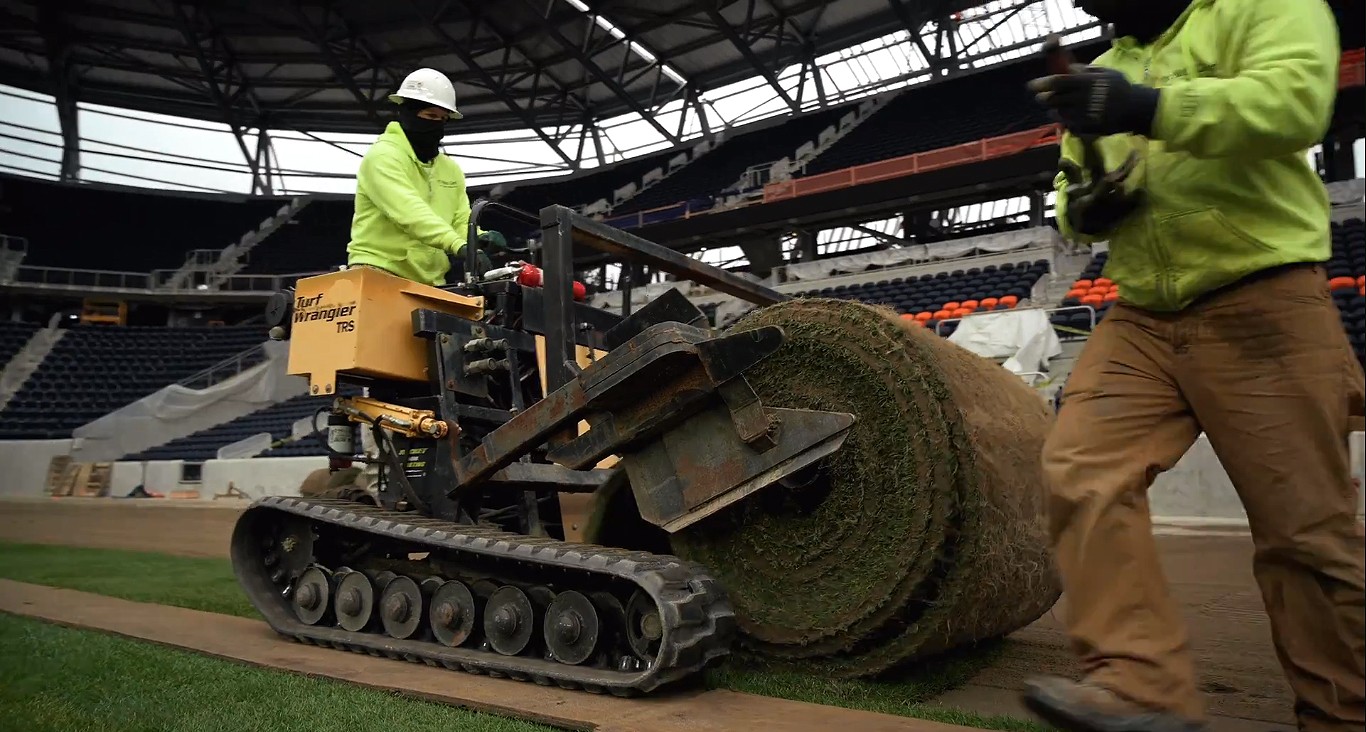 © FC Cincinnati