New stadium & design: New stadium to be built in Nyíregyháza
source: StadiumDB.com [KT]; author: Karol Tatar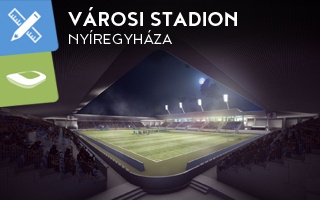 Public procedure for the construction of the new stadium in Nyíregyháza was successfully completed. Look at the design of the future home of Nyíregyháza Spartacus FC. We've added the current one, too.
Spartacus FC, from Nyíregyháza in northeastern Hungary, will receive a new stadium. The club plays currently in Merkantil Bank Liga (second tier of Hungarian football). What surely is good for the club and the city, the public procurement procedure for its construction was successfully completed.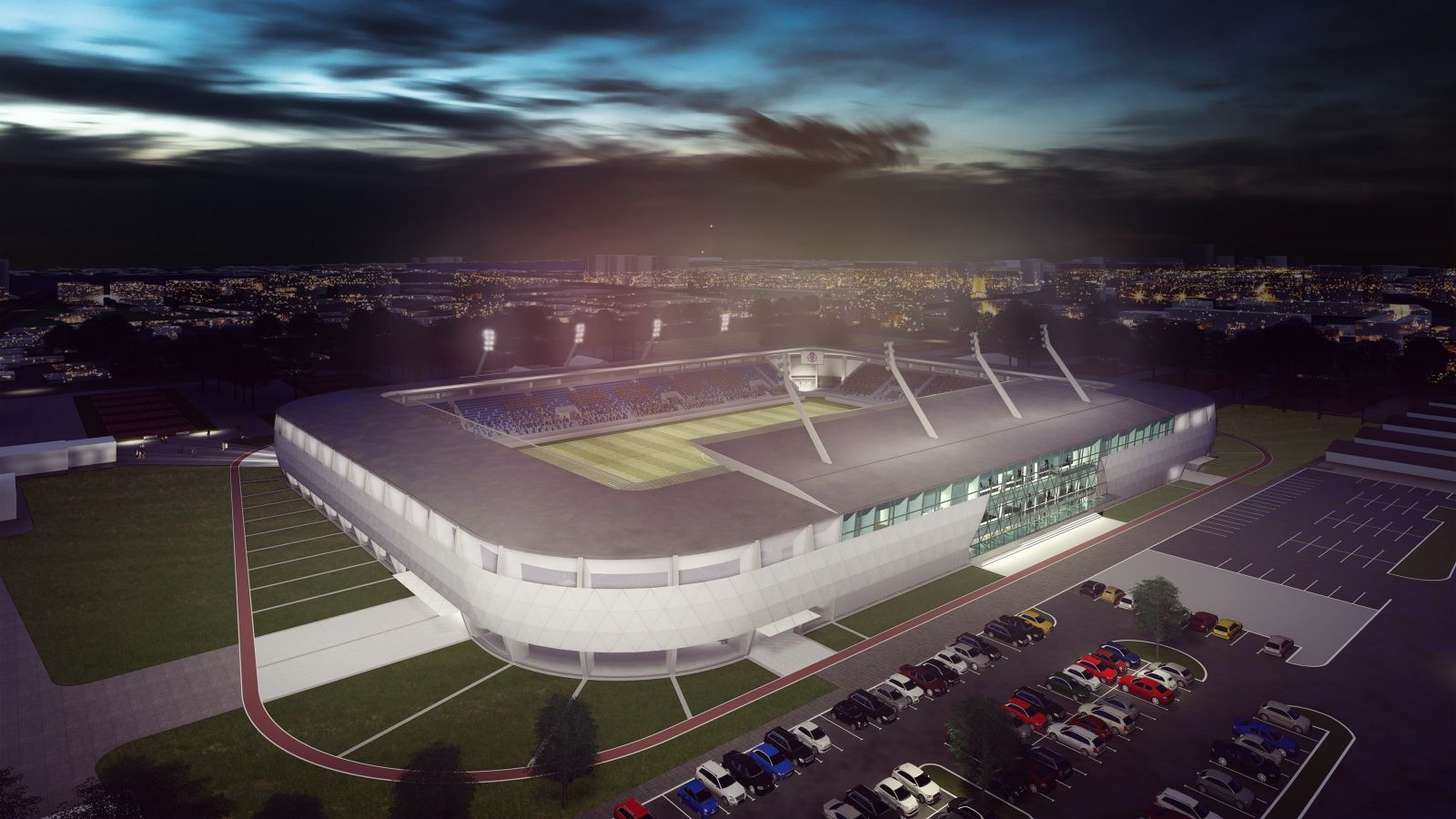 © Nyíregyházi Spartacus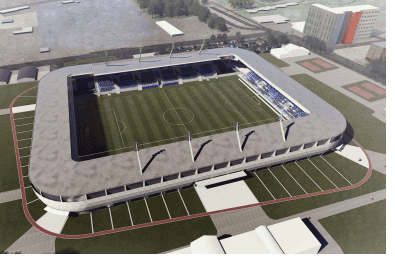 According to Hungarian newspapers, there were three entrants in the stadium tender, but only one offer was submitted validately. The winning bid has been done jointly by two companies: Épkar Zrt., which was also involved in the construction of the Puskás Arena and Nyír-Wetland Generál Zrt., based in Nyíregyháza. Several subcontractors under the leadership of joint companies will take care of the HUF13.7 billion (€38m) investment. The price tag is thus nearly HUF 3.7 billion higher than initially expected.
Within the scope of the project, the contractor should deliver all necessary works, including design of the venue, demolition of the current one, dewatering, electrical and ventilation works. Construction timing in the tender was scheduled for a maximum of 900 days from the agreement signing. Therefore, believing in the happy end, the new stadium should be done in the middle of 2023 as the latest.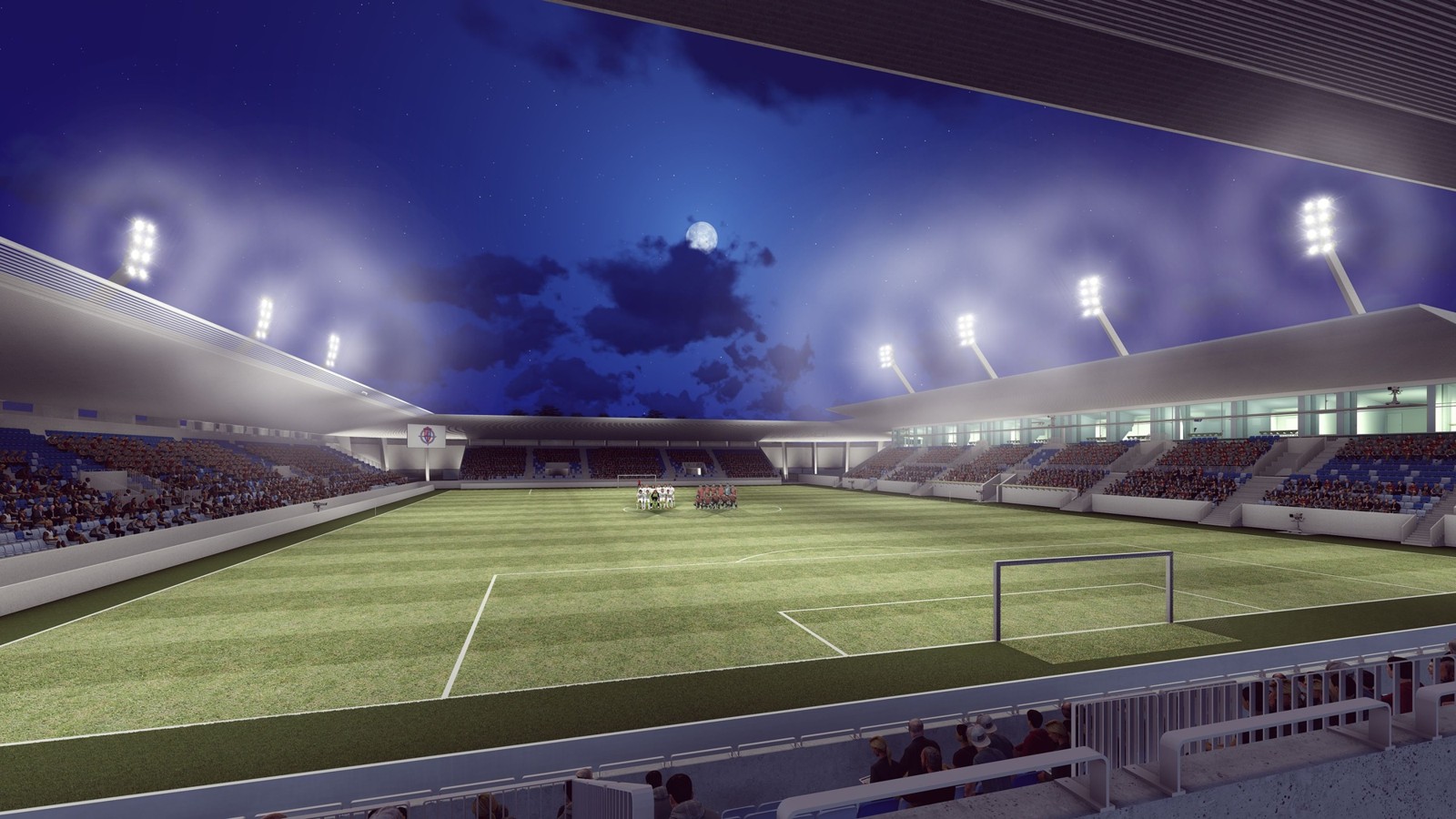 © Nyíregyházi Spartacus
The 8,150-seater, supported governmentally, will be built in the location of the current stadium and fulfill all requirements according to the UEFA standards for the venues of Category 2. The new stadium will be equipped with a fully covered auditorium, an automatic irrigation system and a running track. Not a professional running track, mind you, rather a recreational one around the stadium itself.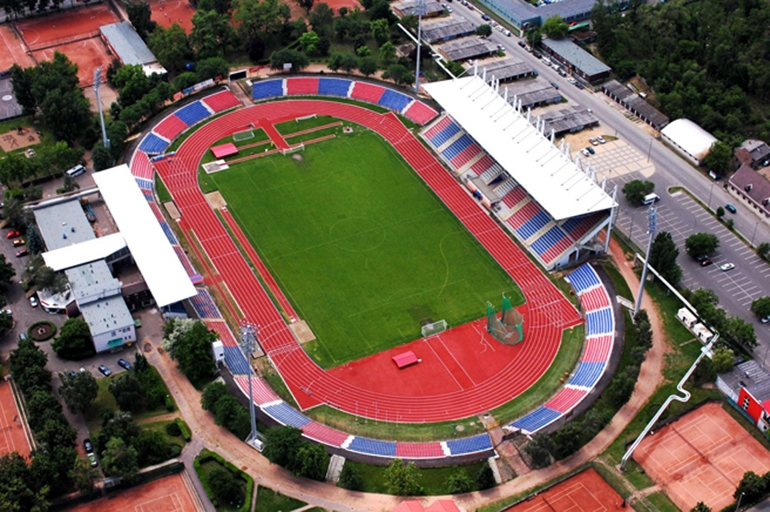 © Nyíregyházi Spartacus
The current Nyíregyháza City Stadium was handed over in 1958 and has a capacity of 10,300 seats. Most of the stand was built on a rampart. The stadium reached its current shape in 2002, when the "new-grandstand" for 3,400 seats was built on the west side and the club's offices and changing rooms were added. Some of the structural elements will be retained during the construction of the new facility.
Author: Karol Tatar