New design: Santos FC brings us a new project from Brazil
source: StadiumDB.com [SB]; author: Santiago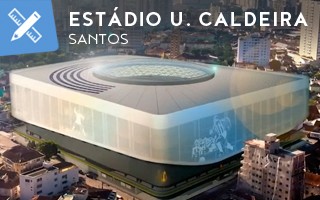 Later today Santos will face regional rivals Palmeiras to compete for victory in Copa Libertadores. Palmeiras already have their new home, will Santos follow suit? Here's what they're planning to build.
Santos FC, club located in the city of Santos, in the state of Sao Paulo, announced the construction of a new stadium. It would replace the current Urbano Caldeira stadium, which is located in the small neighbourhood of Vila Belmiro, which is why it is popularly known by this name. Currently, the stadium has a capacity of less than 18,000 people.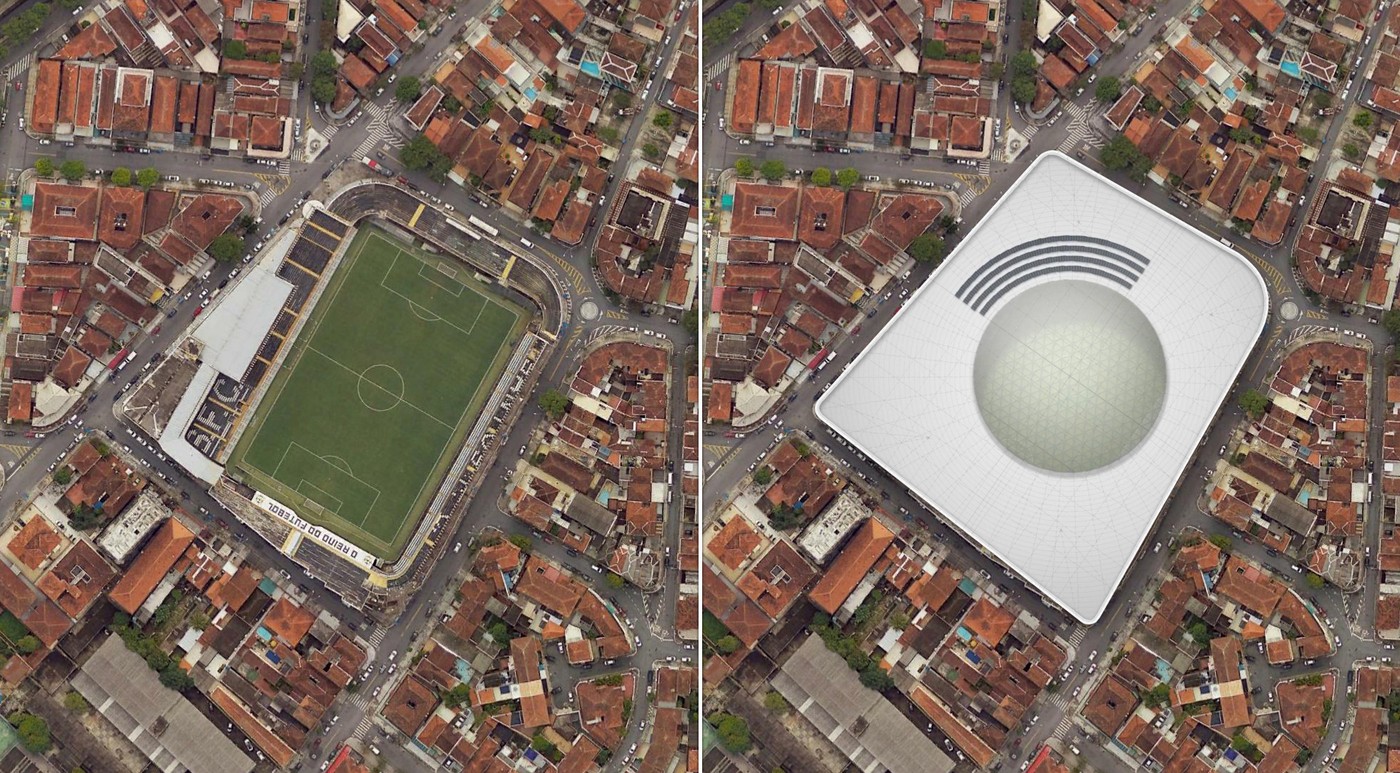 The project was presented in September by the recently dismissed president José Carlos Peres. The design of the new stadium belongs to the architect Luiz Volpato in collaboration with the engineering company WTorre. Santos FC has produced great players throughout its life like Pelé and Neymar Jr. Thus, when the architect Luiz Volpato was consulted about the project, he said that the club should not make a football stadium, but a theatre, because throughout history Santos FC did not train players, but trained artists, so the new stadium will be very similar to that.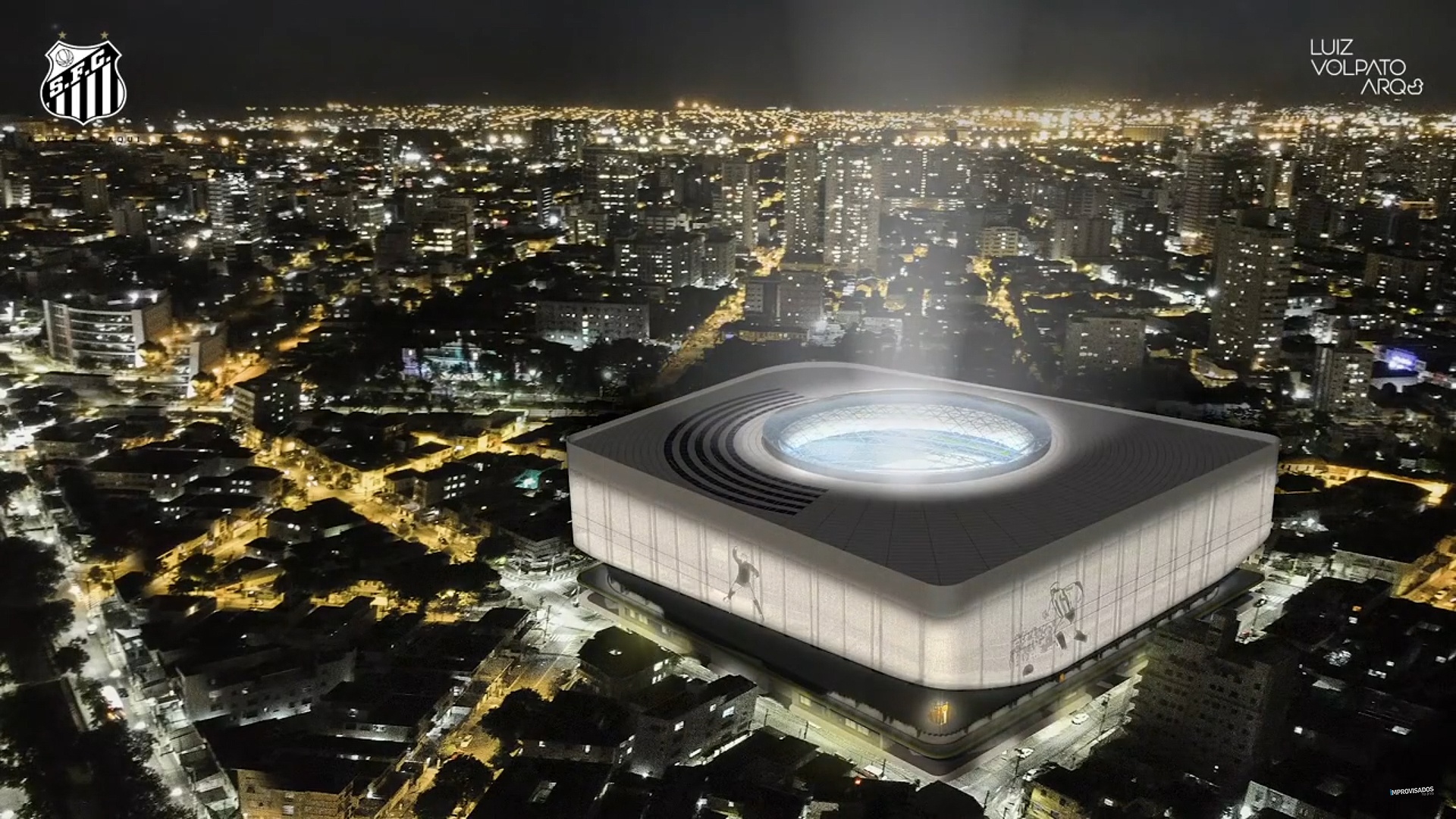 © Luiz Volpato Arquitectura, Santos FC
The current stadium would be completely demolished to make way for a new arena that would be built on a total area of 89,000m2, with a capacity of 25,075 spectators for football matches and up to 40,000 for shows. Once the project is approved, the construction would take 18 months, so it could only be inaugurated in 2023, and would imply a total cost of BRL 200 million, approximately $ 38 million. It will be a multifunctional stadium since, in addition to football matches, different concerts and events can be held.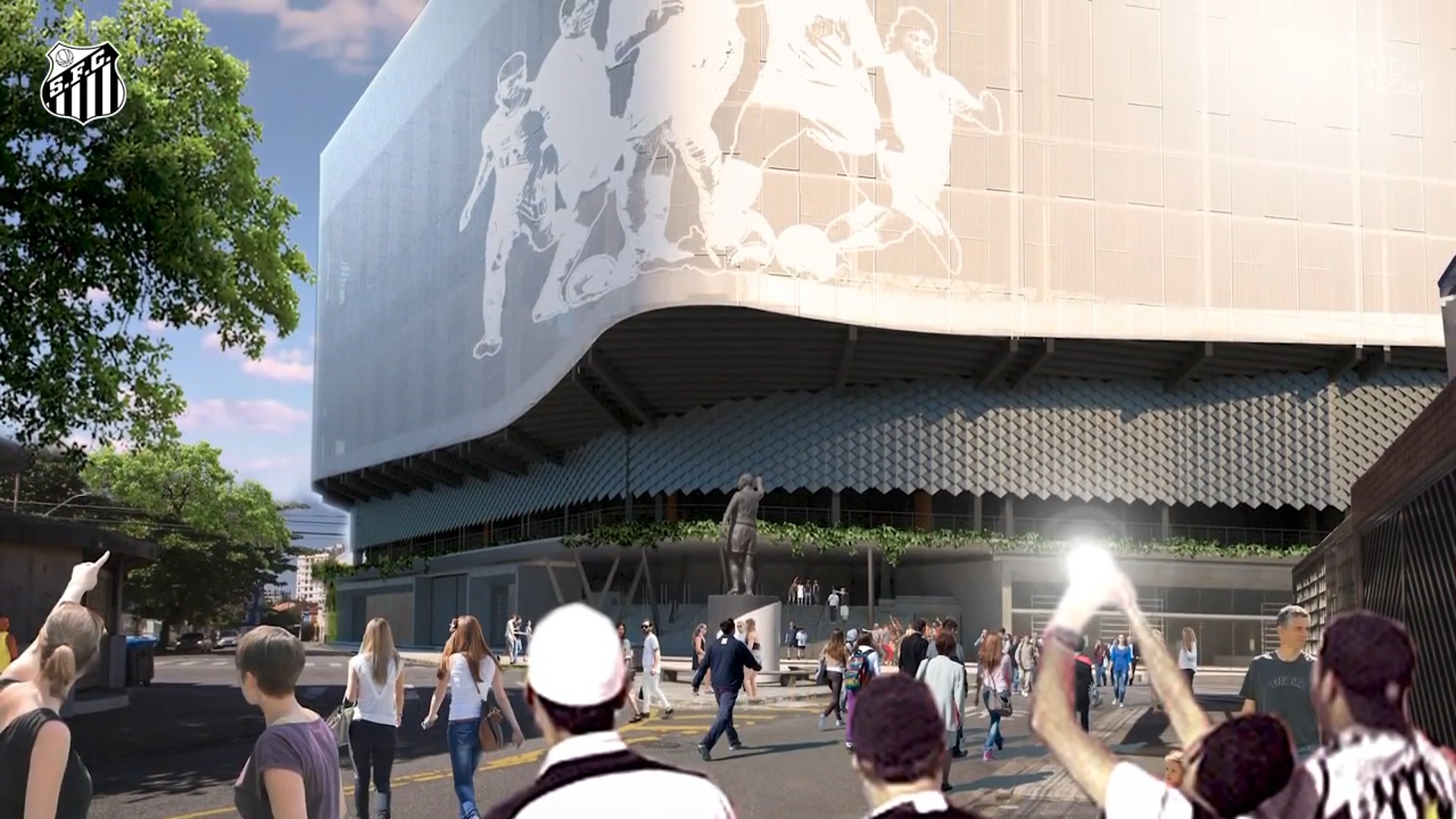 © Luiz Volpato Arquitectura, Santos FC
The proposal consists of a large and modern arena, with a dome that will cover all the stands and field, with a 360° scoreboard attached to it. The playing field will be raised 10 meters above the ground, and underneath there will be a space that will be divided into three levels where the commercial stores will be located in direct contact with the street, food courts, bathrooms and the stairs that give access to the stands.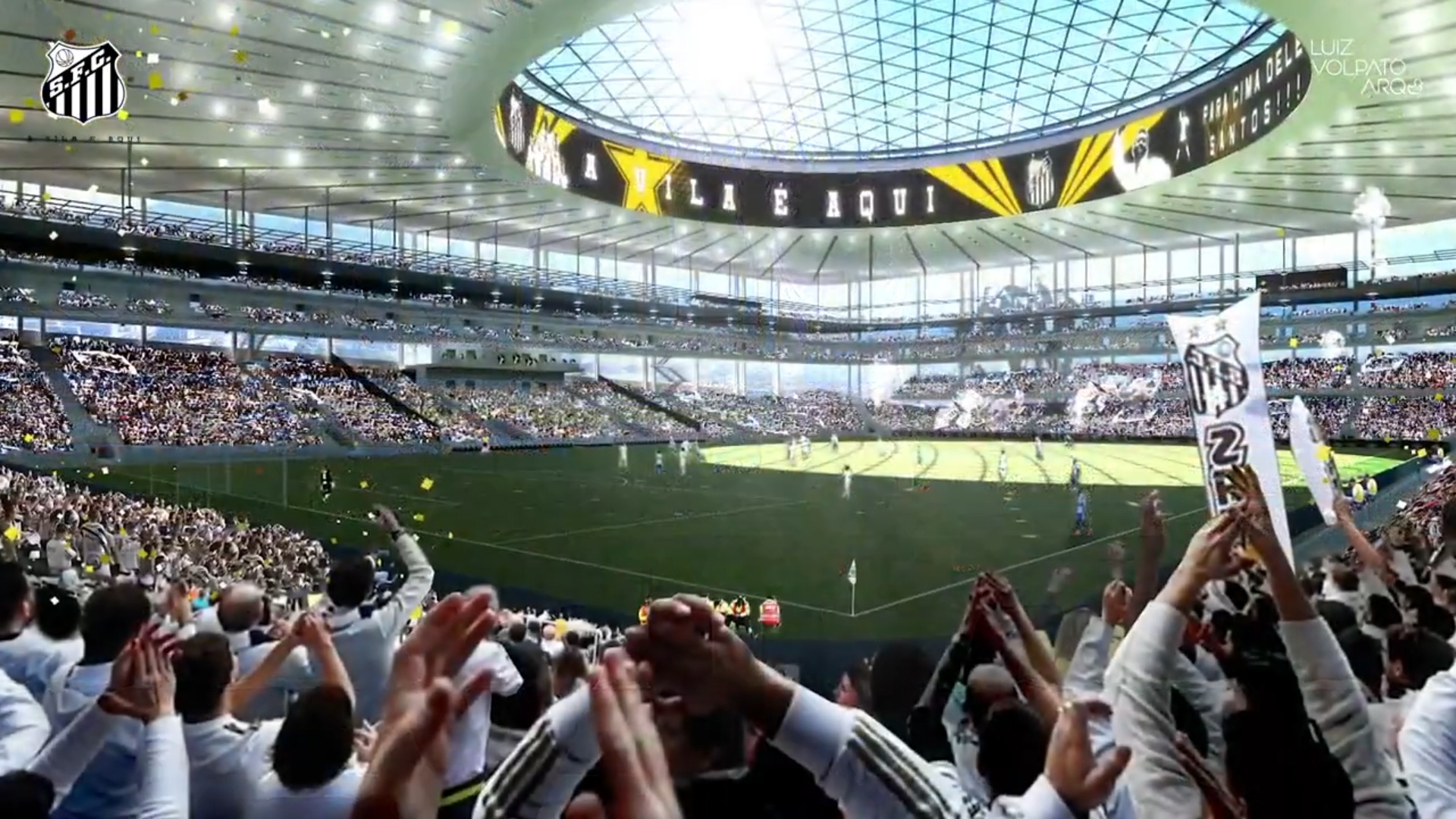 © Luiz Volpato Arquitectura, Santos FC
The first floor will have room for 36 commercial stores and a car park for 298 vehicles. In the mezzanine, there will be 304 parking spaces, a space dedicated to the memorial of achievements and an administrative area. Finally, on the third level, there will be room for 18 commercial stores and 298 more vehicles, reaching a total parking capacity of over 900 cars.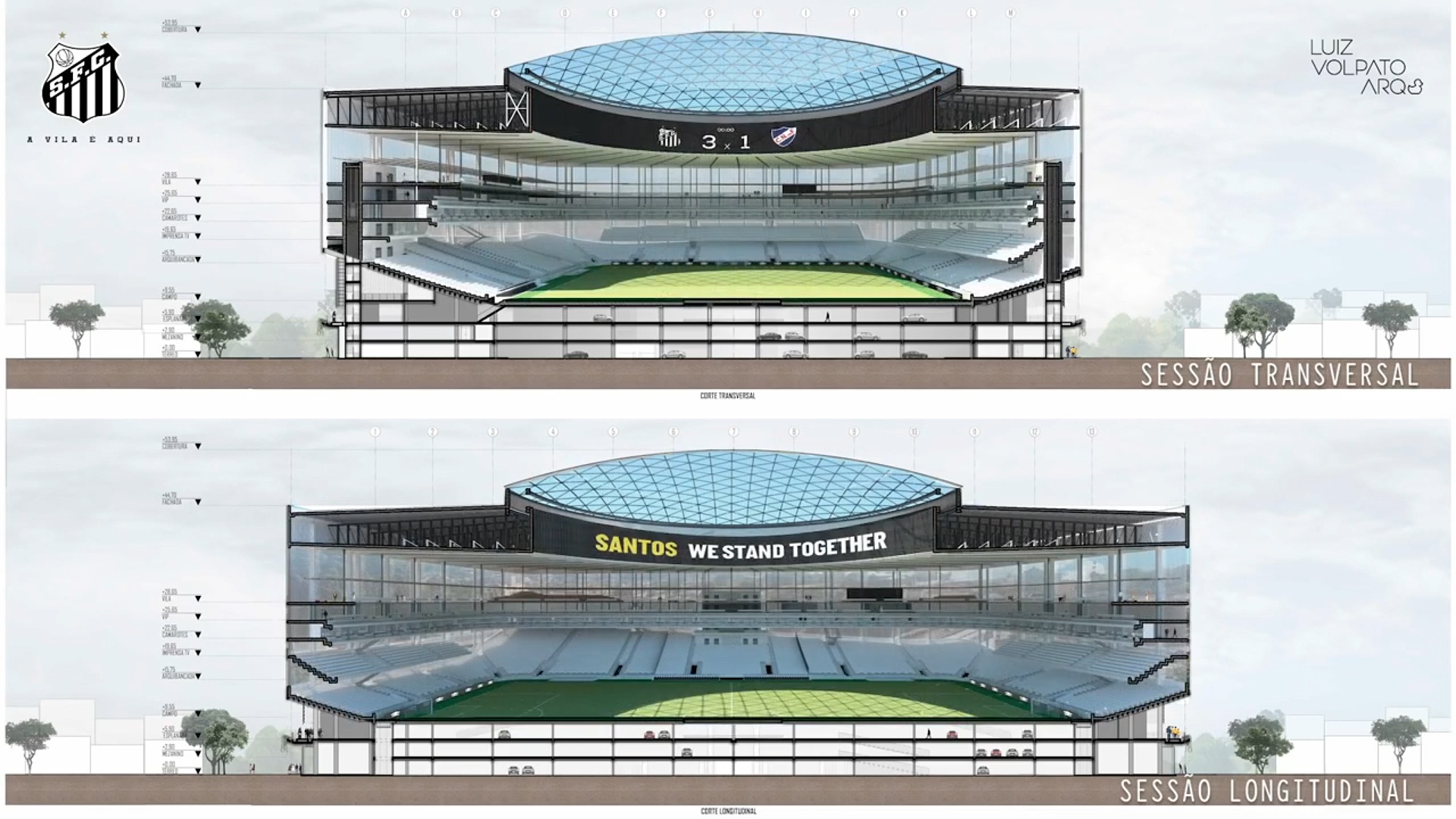 © Luiz Volpato Arquitectura, Santos FC
The lower level of bleachers will have a capacity of 17,739 places and TV booths, while the upper level of bleachers will have 4,266 places. Above these, there will be three rings with different locations. In the first ring there will be 80 boxes with a total capacity of 1060 places, in the second ring there will be VIP locations with 1348 seats. Finally, in the third ring there will be also some seats, but the most interesting thing is that it will have places for entertainment and among them a bike path!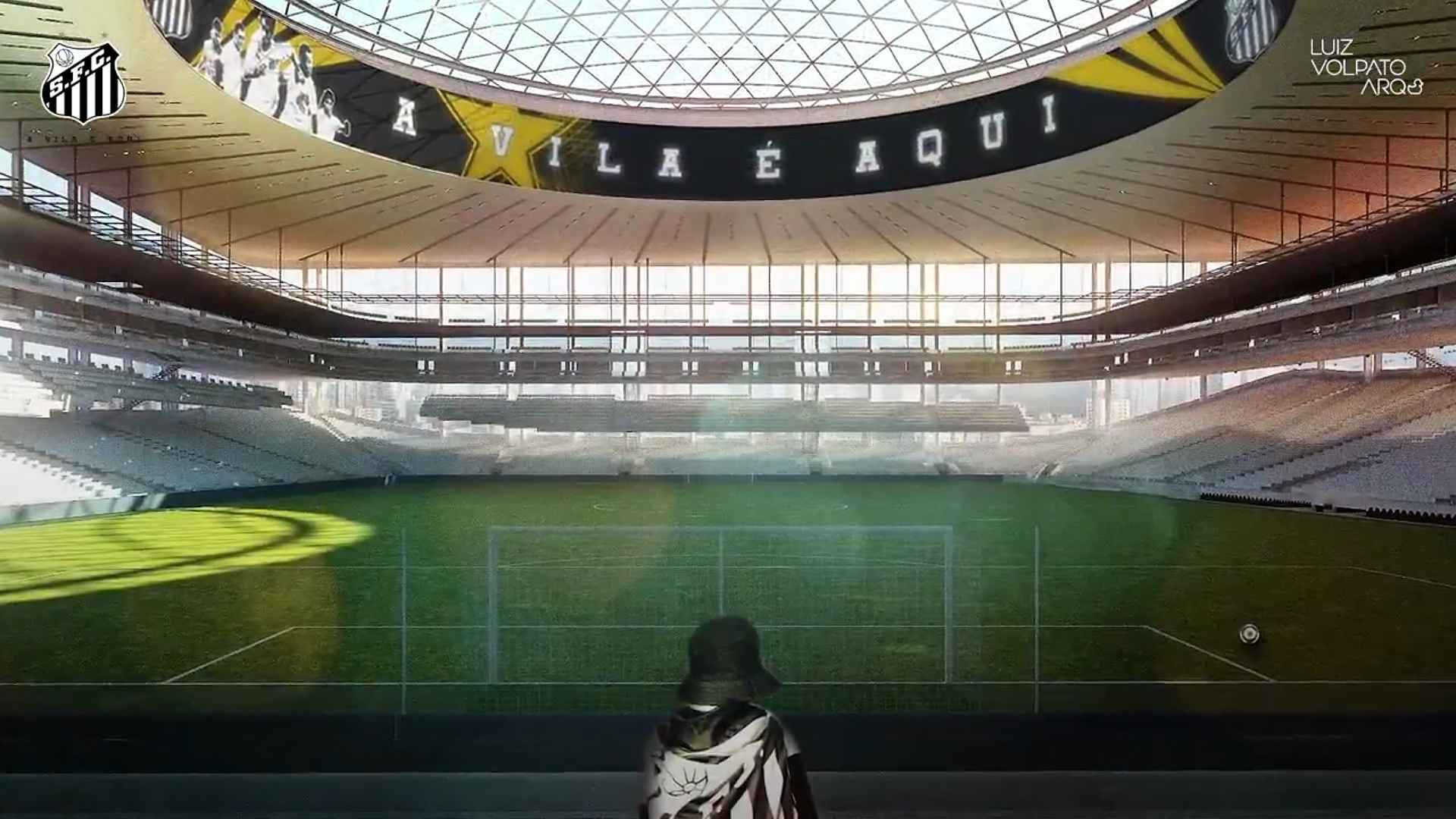 © Luiz Volpato Arquitectura, Santos FC
The new stadium will be 54 meters high, which is equivalent to an 18-story building. The bleachers will be made of concrete and its external cover, of a carbon fibre sheet. The total capacity announced in the project is 25,075 spectators, but this could change if some of the bleachers with seats are changed to standing spectators, which could increase the capacity to 30,000 places. Last October 30, the project was approved by the new club's Deliberative Council, so all that is left is the approval of the City Council to make this dream come true.
Author: Santiago Bacci