Italy: New facts about the new stadium of Cagliari
source: StadiumDB.com [KT]; author: Karol Tatar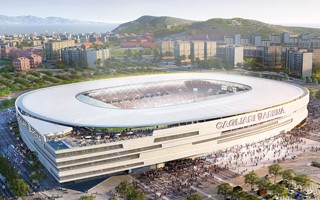 Beautiful at the very first sight. So, happy to get a little bit more about the new home for Cagliari Calcio. It is predicted the final design and a tender will be announced in 2021.
Cagliari Calcio has already published the stadium's construction timeline, being prepared for a public tender which should be launched in 2021. The final design of the future Italian venue will be presented this year as well. Since the start of the construction, the duration of the works is estimated to take two years. The new 25,200-seater should be included as a part of Italy's declared plan to host the UEFA EURO 2028.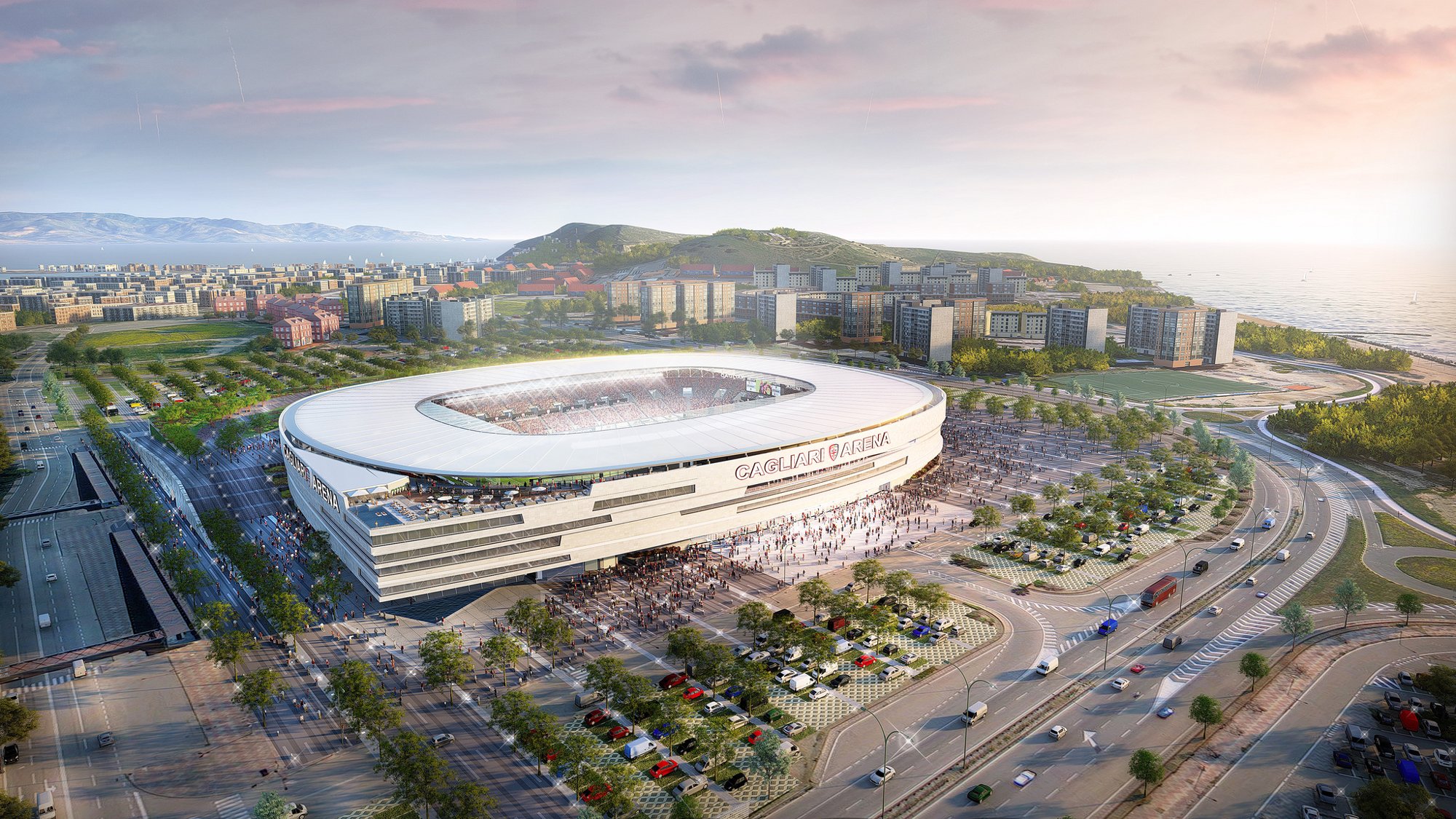 The municipal council, with a resolution from Sep 23, 2020, established the project unit responsible for the construction and management of the new Cagliari's stadium. Daniele Olla was appointed as its main manager.
Regarding the current works, David Manica, the main architect of the new venue, detailed at Gazzetta dello Sport: We have completed the redesign of the concept, being in constant contact with the municipality. We are integrating the client's directives relating to the advisability of outsourcing and the cost feedback from contractors.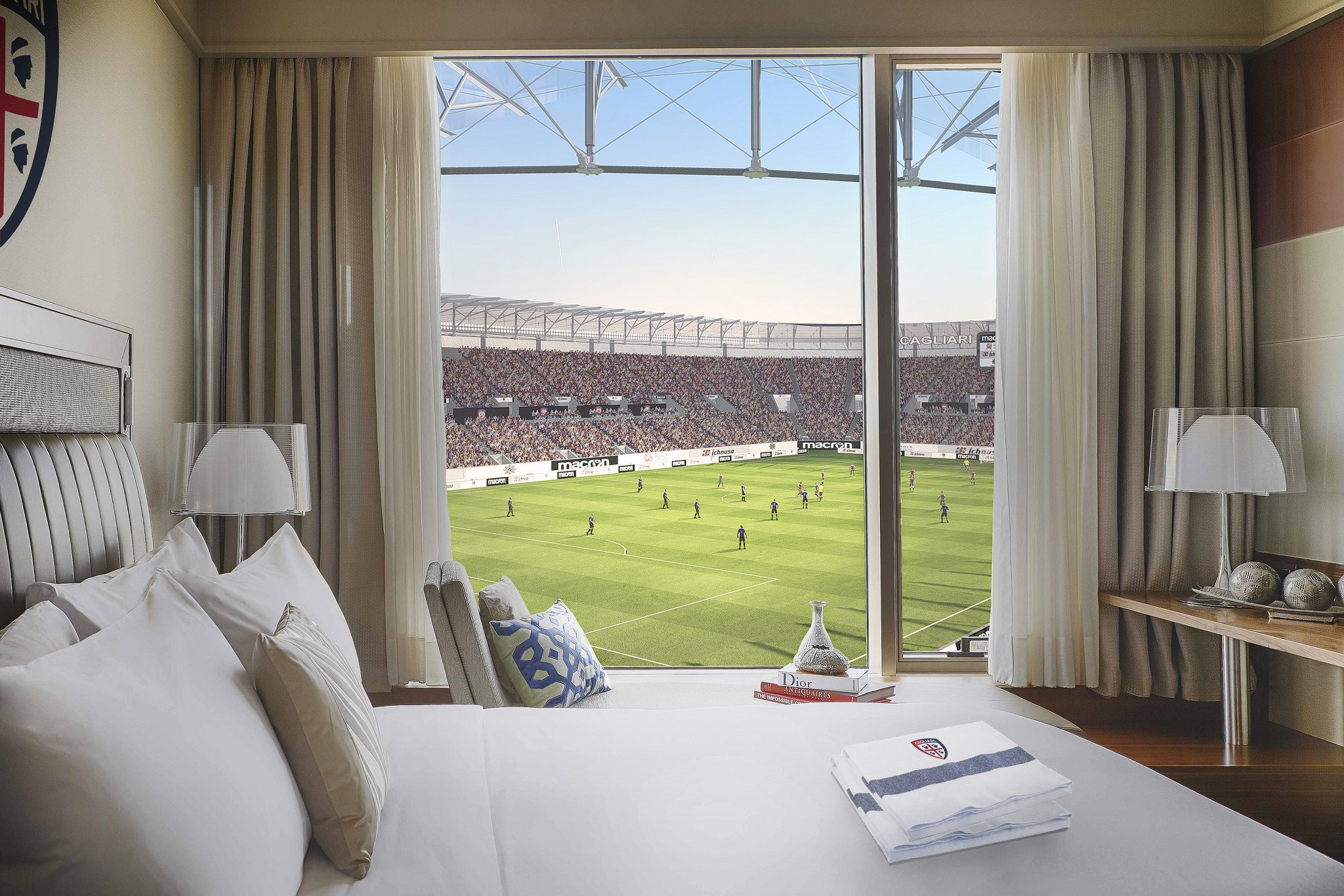 Just to remind, the Italian club has chosen the Sportium consortium to design its new stadium. Manica's office, known for numerous stadium projects, is part of the consortium. Redesign works are partly caused by COVID-19, after it changed the real estate market and thus also the economic viability of some parts of this project in Cagliari.
Manica also described the new ground as something more than just a regular stadium. In fact it will be the complex which integrates various facilities such as a hotel, a museum, a swimming pool, panoramic terraces, various bars, shops and restaurants.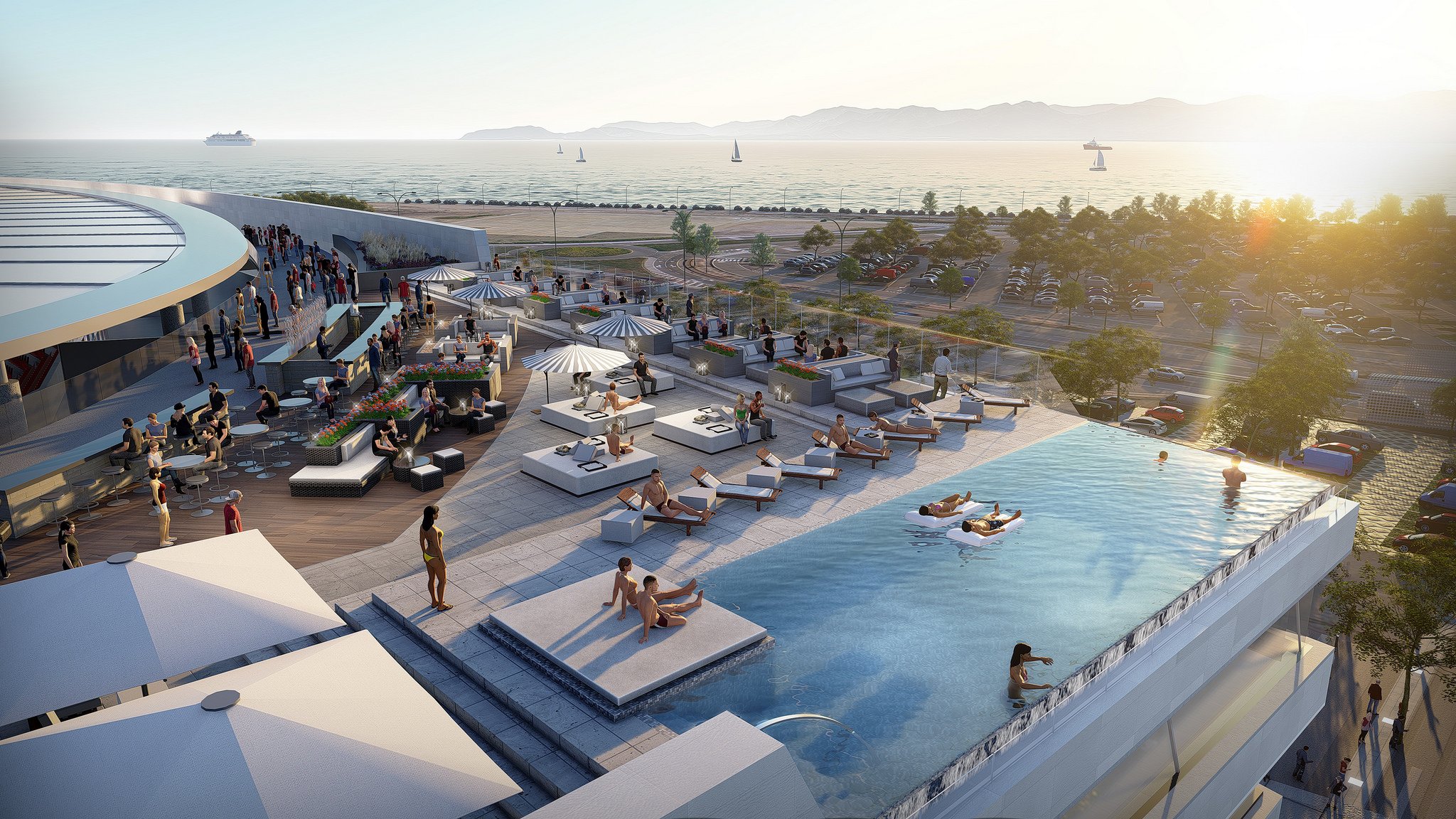 Beside that, we are also getting to know about the future stadium's beauty, which represents an incredible opportunity for the club. The world-class stadium will be a structure in which people will feel involved in the action. Honestly, we would like to judge the true beauty of Stadio Cagliari based on the next implemented steps, and hopefully on the first works done on site soon.
The club currently competes in Serie A, hosting opponents at the interim Sardegna Arena. The team is temporarily playing their home games at the 16,000-seater, already looking into the bright future with the brand new and own stadium. The new ground on Sardinia, called Cagliari Arena at the moment, will replace the historical Stadio Sant'Elia, standing just beside Sardegna Arena.
Author: Karol Tatar