Helsinki: Olympiastadion is great but the price isn't
source: StadiumDB.com [MK]; author: michał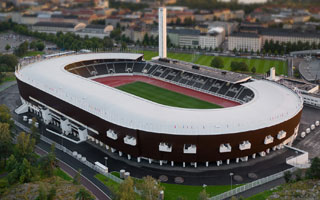 Recent audit into Finland's largest stadium operation leaves no doubt: Helsingin Olympiastadion's budget had swollen by over 70% compared to original estimates!
Since late summer the Finns can enjoy their upgraded national stadium. Its use is strictly limited because of COVID-19 of course, but the extent of thought about athletes' need is noteworthy. As an example, the main running track has a secondary running track hidden just beneath, indoors. Further running track for sprinters is hidden under the stands, as are numerous other secondary sporting facilities.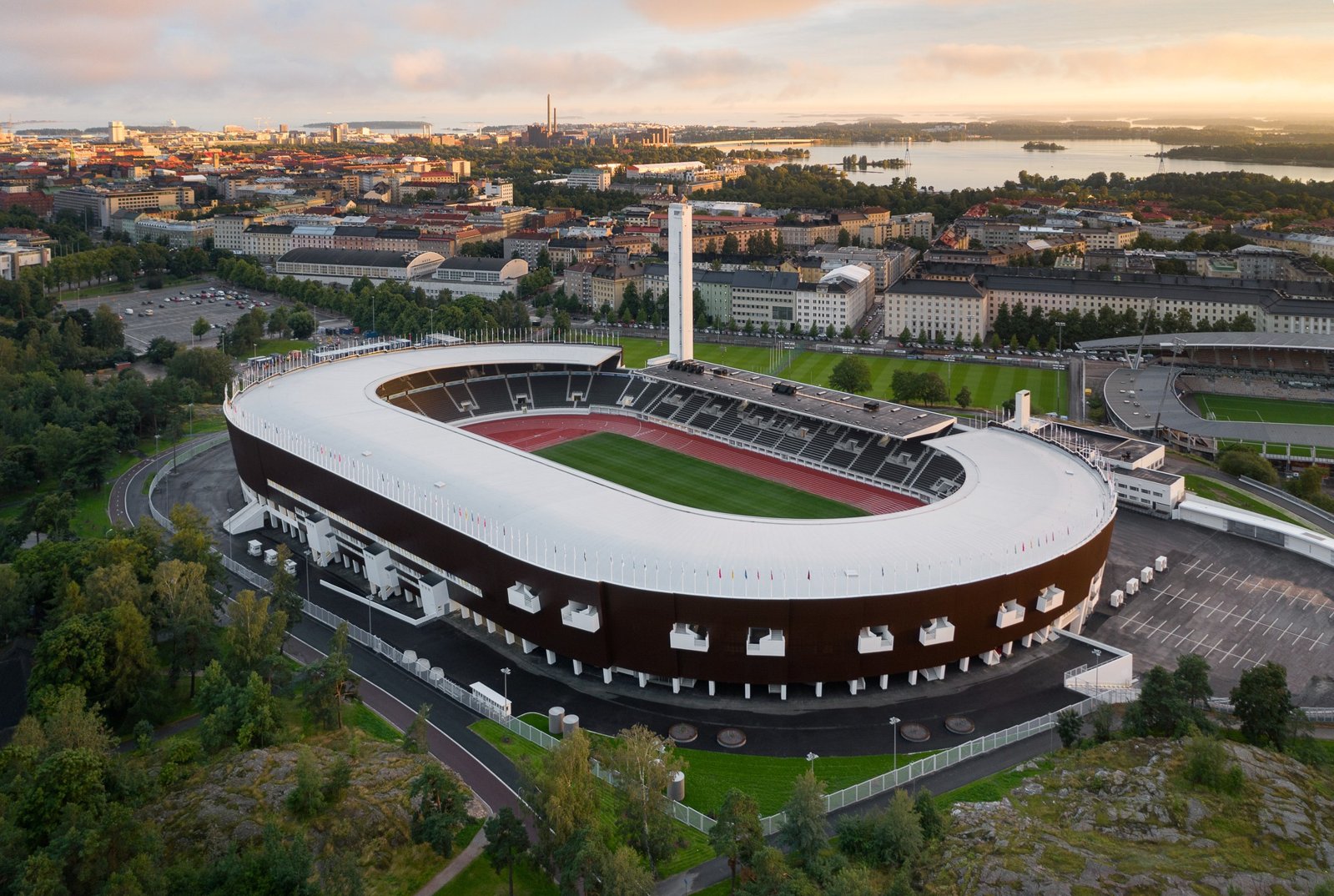 © Wellu Hämäläinen, K2S Architects
Also, the stadium received as much as 20,000 m2 of additional facilities, including new hospitality areas. On top of that, quite literally, sits the new roof with new lighting and sound systems. All of which is expected to help generate 1,100 jobs and annual revenue of €132 million across the city.
Additionally, the project was carried out with meticulous care for the original structure from 1938. Timber sourced locally covers the facades and inner side of the roof, it's also used – quite uniquely – in the new seats. Combined with the original white concrete, the stadium still represents the original vision of Yrjö Lindegren and Toivo Jäntti.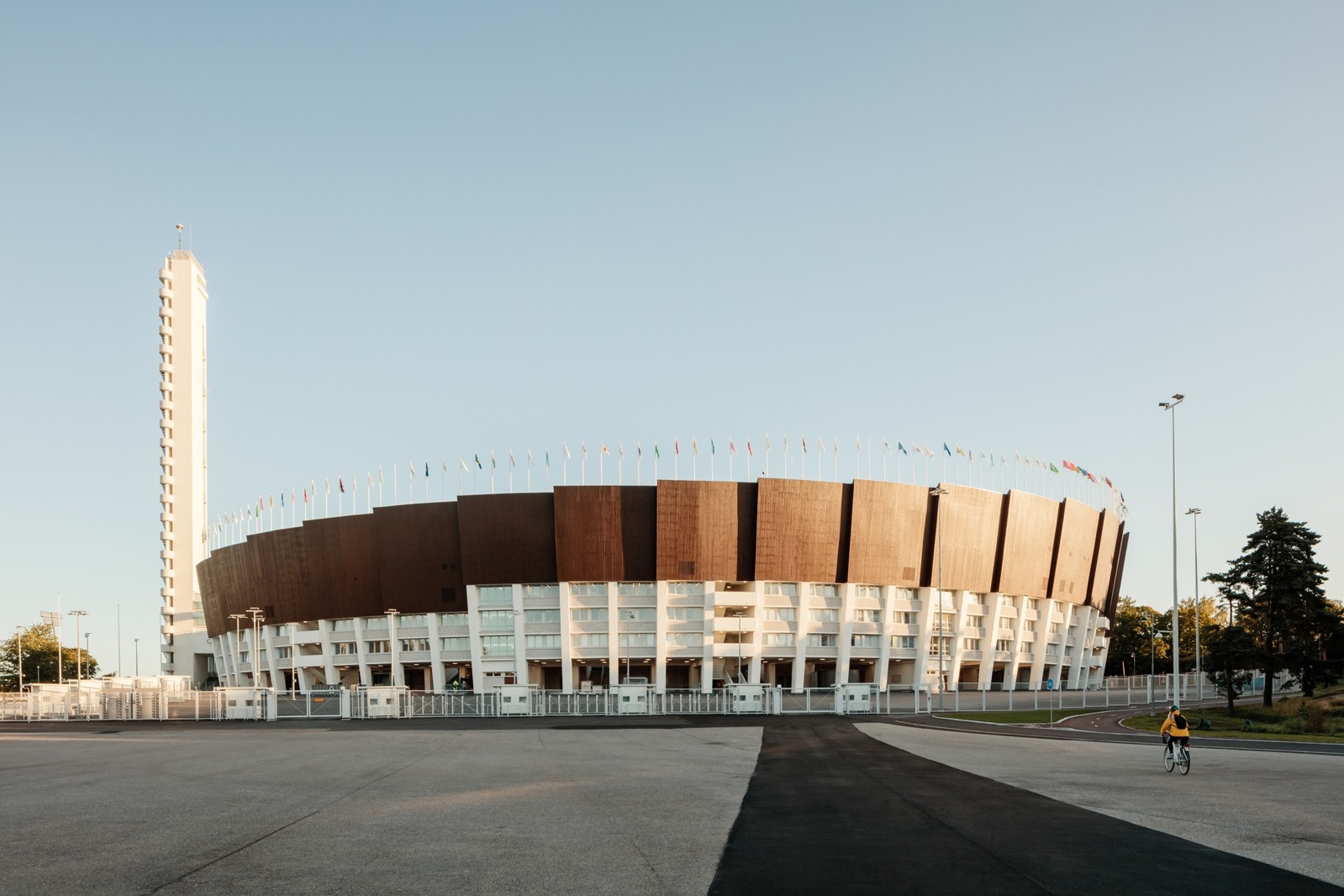 © Tuomas Uusheimo, K2S Architects
Helsinki and its citizens have their historical landmark back, its functionality is now boosted significantly but that did come at a price. You may remember (though you likely don't, we managed to forget it…), the stadium overhaul was expected to consume €197 million in 2016 ($218m back then).
Already by 2017 the price tag grew to €261m ($287m) and even that proved too modest in the end. This week the National Audit Office of Finland (NAOF) revealed its report into the investment and it turns out that the final price tag has reached €337 million ($410m).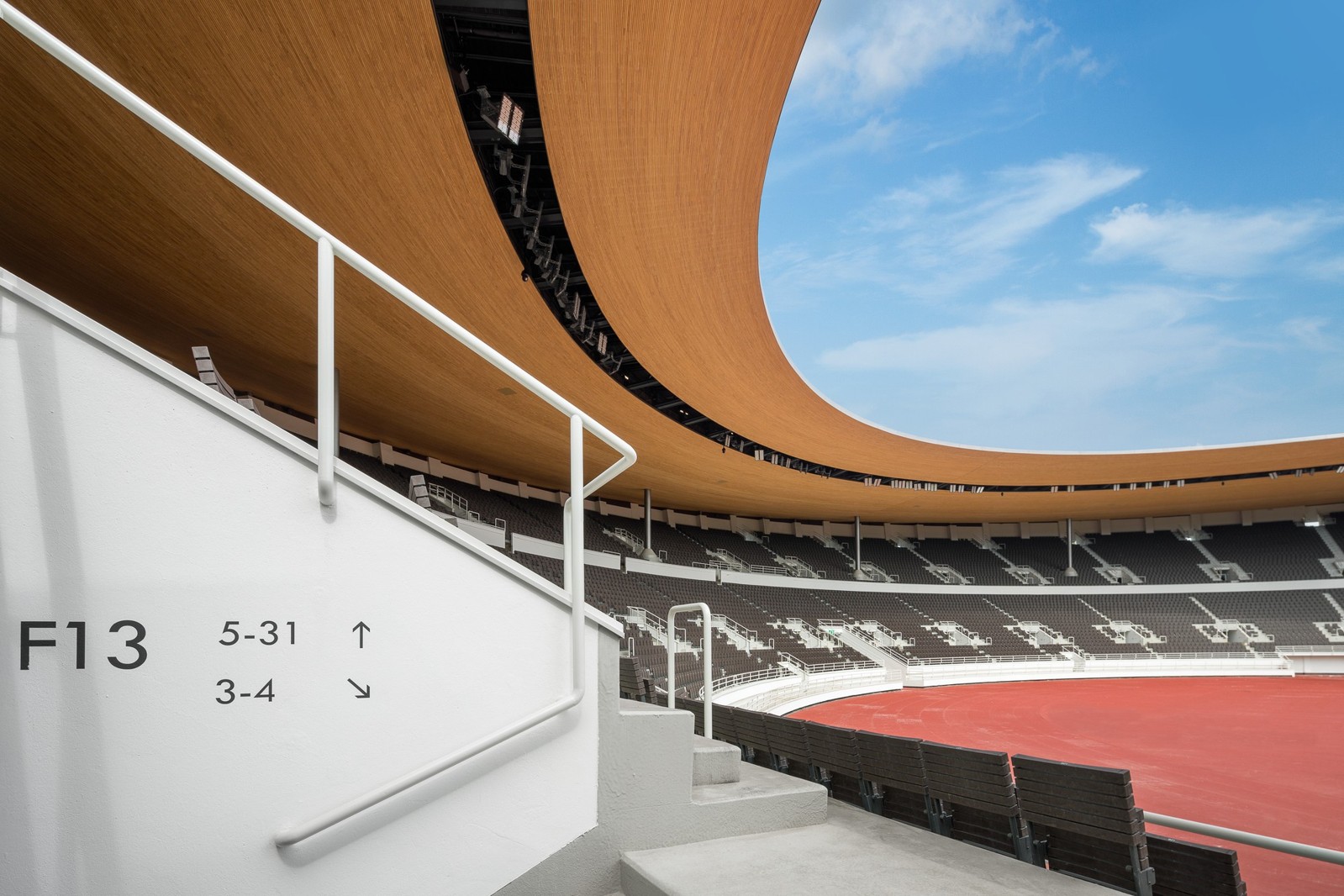 © Wellu Hämäläinen, K2S Architects
The amount may raise some eyebrows as we're talking about an existing stadium and not a massive one, with just 36,000 seats. That amount would, in almost any other country, allow construction of an entirely new and larger venue. Of course, the Finns made a conscious decision to retain the existing structure and renovation of a historical monument has to come at a price. Also, labour and material cost in Finland is very high, which also explains part of the price tag.
Helsinki put the burden on factors beyond control
Following the audit's result, the city of Helsinki released a statement, stressing that most of the increase was caused by issues arising during construction. One of them was the fluctuating construction market.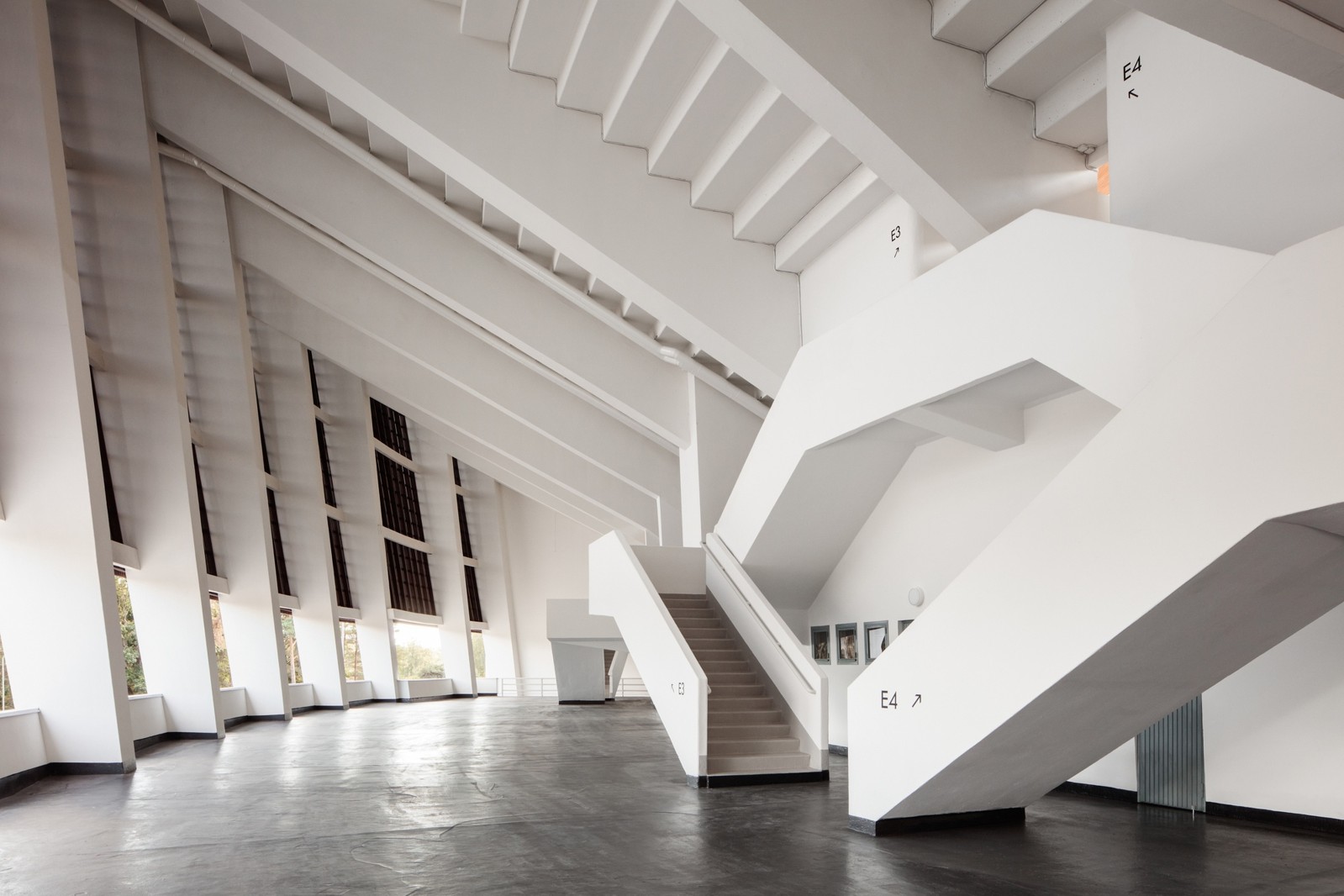 © Tuomas Uusheimo, K2S Architects
"Examples of such new factors were the more extensive and demanding rock quarrying and reinforcement work, replacement of structures with moisture damage as well as additional concrete structure work both in the new and the refurbishment segments," the statement read.
The auditors aren't entirely content with such explanations. Lack of transparency and discipline when spending taxpayer money were mentioned as major issues.
Author: Michał Karaś