Belgium: Good news for Club Brugge, Cercle less enthusiastic
source: StadiumDB.com [MK]; author: michał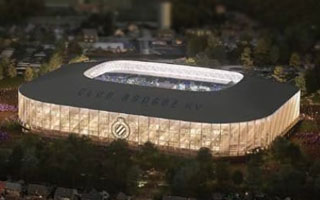 On Friday the Flemish government has approved a new spatial plan for the future stadium of Cercle Brugge. And yet this became good news mostly for their derby rivals, why?
On Friday Zuhal Demir brought the great news that a new spatial plan for Blankbergse Steenweg (including Cercle Brugge's future stadium) has been given the green light. It's already the third iteration of the plan, two previous ones having been struck down by the Council of State.
Now potential opposition has 15 days to launch an appeal against the spatial plan, though Zuhal Demir (Flemish Environment Minister) assured the public that the new plan was consulted with those previously opposed. So there's hope for no further legal battles. In order to reach an agreement, the plan was scaled down further from its initial version, particularly reducing the ground-level parking.
Good news for Club Brugge
The Friday announcement was met by a wide range of reactions, the most common of them being joy among fans of Club Brugge. Why? We have to keep in mind that Club Brugge already have a design for their new stadium, expected to replace the outdated Jan Breydel Stadion. But, in order for the old stadium to be demolished, Cercle has to find a new home. This much was guaranteed to the smaller club by the city of Bruges. So a zoning plan that includes a new stadium for Cercle is obviously great news for Club Brugge as it gives an opening to Cercle's relocation.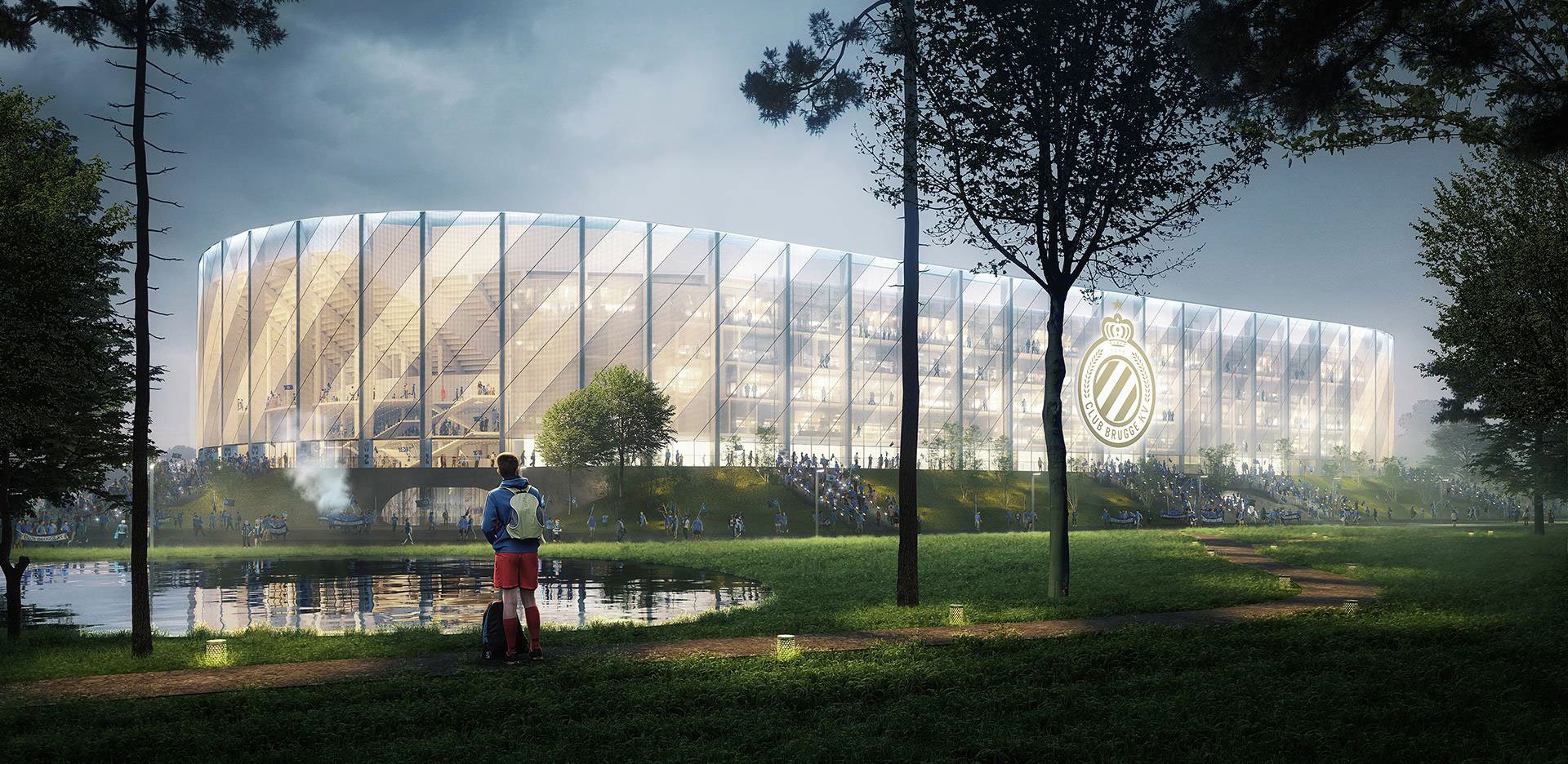 © Club Brugge
Cercle less pleased than one might expect
Reacting to the Friday news, Cercle released a statement that dampens the enthusiasm. The club reminded everyone that even if the new spatial plan goes forward unopposed, it's still a long way away from fruition. Detailed design concept has to be created, documentation based on it approved and financing secured.
Cercle's statement included a few shots at local rivals, reminding that the new 40,000-capacity stadium wasn't consulted with Cercle despite it replacing also their home. And, perhaps most importantly, Cercle expects the new Club Brugge stadium to be postponed until a solid and viable solution for Cercle is found.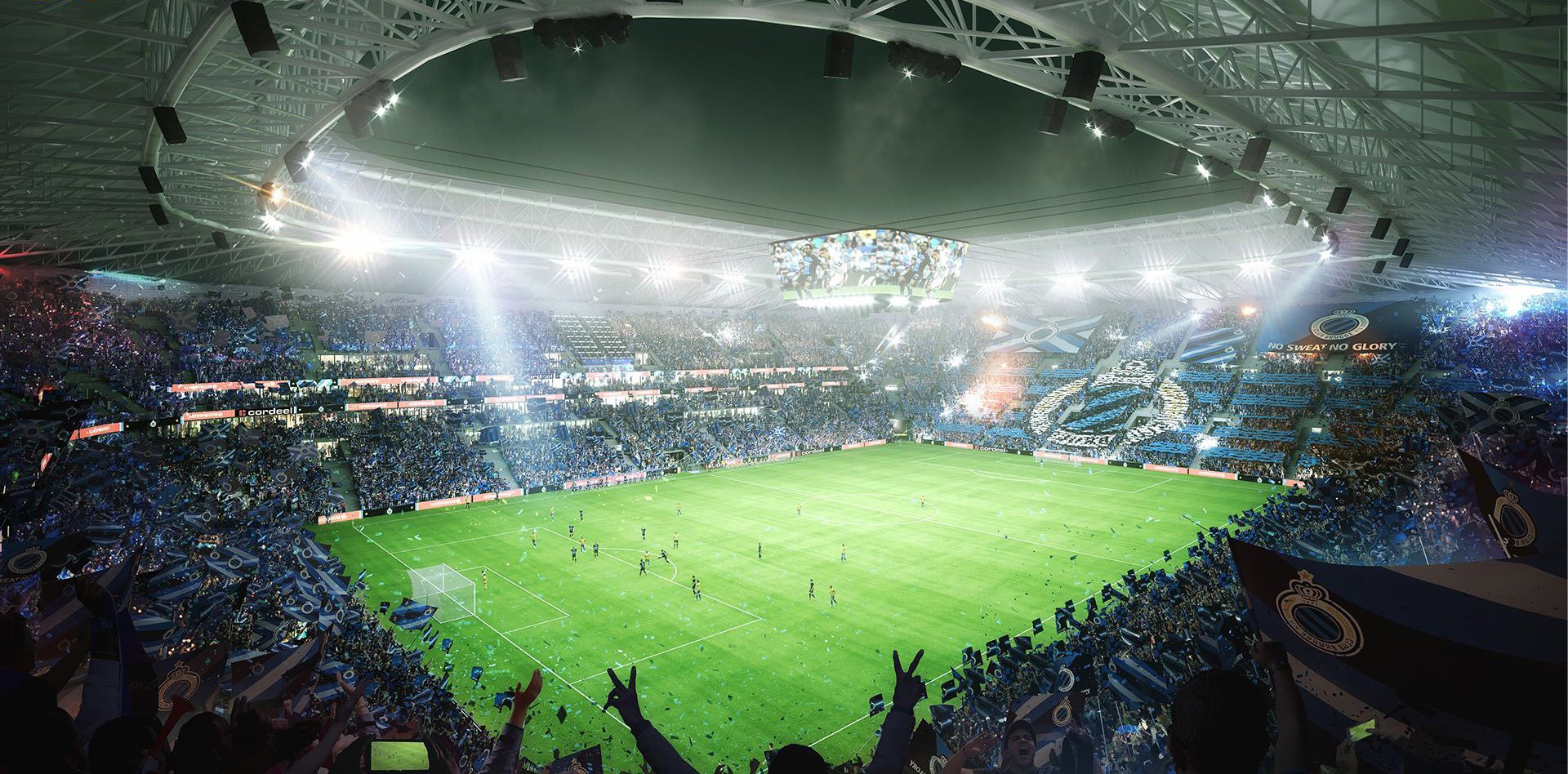 © Club Brugge
We understand Club Brugge's enthusiasm to start building a new stadium. Nevertheless, we demand that the start of the works be postponed until a sustainable, legally feasible and fair solution for Cercle Brugge is guaranteed. The city of Bruges has guaranteed us that our team can stay on the Jan Breydel site until an acceptable solution has been found. We ask the city to keep that promise. says Cercle chairman Vincent Goemaere.
If the city of Bruges are to keep their promise, construction of the new Club Brugge stadium might not begin in 2021, which in turn would rule out opening in 2022/23, as the club has been hoping to. And even if both clubs' aspirations are secured, we need to keep in mind that local residents around Jan Breydel Stadion have promised further fight against the proposed 40,000-capacity stadium.
Author: Michał Karaś