As some celebrate fans returning, others transform stadiums
source: StadiumDB.com; author: michał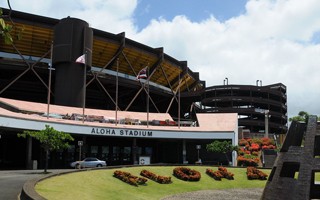 December will see football fans return to English stadiums for the first time since March. But not everywhere are people as lucky. In Hawaii the largest stadium is being transformed into a drive-thru winter wonderland!
It's perhaps the most anticipated piece of news for English football supporters, an early Christmas gift of sorts. In cities with the smallest risk of COVID-19 infection, up to 4,000 people will be allowed inside stadia starting December. For 'tier two' cities, with medium risk, the number is 2,000 per stadium. Great news for punters to check odds for upcoming games on betway…
For clubs located in the most risky areas of the country, spectators will have to wait even further before watching football live. For them it's back to soccer betting on betway and watching at home once more, presumably. At least until local COVID-19 risk level decreases. Of course, even the most lucky fans will have trouble getting tickets with a 2,000 – 4,000 cap but it's as good as it's been since March.
The British tier system will go into effect on December 2, prompting what is hoped to be a transition back to normalcy. Initially fans were hoping to be back to stadiums in autumn but spike in infections led to the reopening being put on hold.
But despite stadiums opening for some, others are transitioning into a different, interim use. Bristol City's Ashton Gate is expected to become the vaccination HQ once distribution begins. Field hospital and testing site are two other new uses for stadiums worldwide, making use of the vast spaces available and certainly beating the stadium standing idle.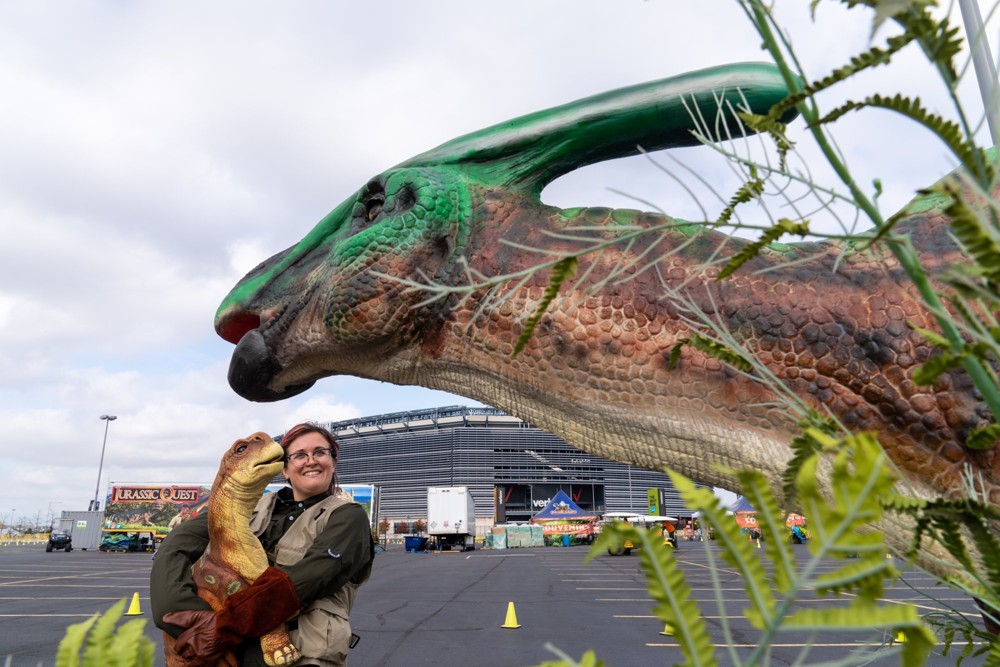 © Jurassic Quest
What about stadia located in locked down countries or regions that don't have a purpose now? In the US a series of drive-thru events were created in order to ensure safe distances between visitors and ongoing flow of cars. There have already been concerts and expos organised in such model but perhaps the most successful series is the Jurassic Quest, an exhibition of 70 life-sized animatronic creatures set up at stadium parking lots.
Jurassic Quest has already visited MetLife Stadium (East Rutherford, NJ), Gillette Stadium (Foxborough, MA) and most recently RFK Stadium (Washington, D.C.). By January the once-indoor project will reach Rose Bowl (Pasadena, CA).
According to Jurassic Quest organisers, all previous events have sold out, which suggests the drive-thru model isn't only efficient for coronavirus testing, it could also work in entertainment. It's thus no wonder that one of the most impressive projects of the sort is now being worked on in Honolulu, Hawaii. Aloha Stadium, the largest football venue locally, is being transformed into a winter wonderland.
In this case, showing a true Christmas spirit, up to 80 hours of work a week was contributed at barely any pay by volunteers. All proceeds are going to charity, so dozens of people have worked almost around the clock to deliver in a month what would normally take several months. The outcome, starting Nov 27, is available for everyone to enjoy at a price of $50 per vehicle. Over a million LEDs were used to create the visual extravaganza which, incidentally, became the biggest Christmas project in Honolulu as all mass events were cancelled.