The Netherlands: Change of plans for Helmond
source: ED.nl; author: michał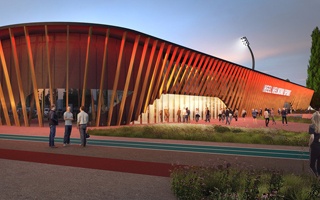 It was touch and go for a while but now the new stadium plan for Helmond Sport is back on track. That said, major design alterations had to be made in order for the plans to become viable once more.
It's been over a year since we last informed you about progress in Helmond. Briefly speaking, there hasn't been much, at least on the surface. Groundbreaking was expected in 2020 and won't happen. But the deadline of 2024 is still safe, especially that off the site there were major steps taken.
Back in February Helmond Sport argued there's not enough floor space to make the stadium viable for them, which forced significant design changes. There was also a significant cost overrun for the city council, which was expected to contribute €25 million and has to deal with a €6.4m increase.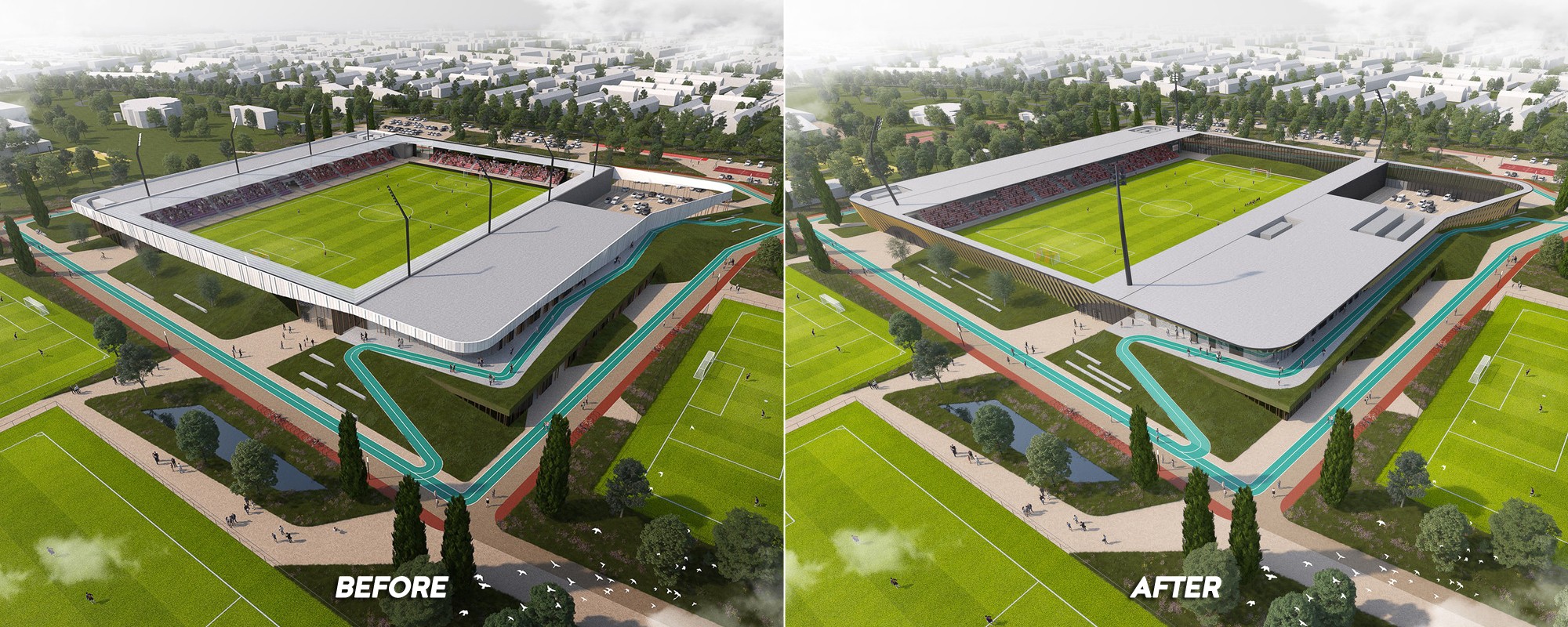 Along with budget change the issue of state aid was brought up, considered by accountants from Deloitte as beyond limits of what is allowed legally (particularly in terms of current stadium's valuation). All of that happened in early months of 2020, just as the pandemic was unfolding.
Since then the Helmond Sport club board has changed entirely and so has the stadium design. It retained all of the non-sporting uses foreseen in the previous iteration, while also changing in architectural and sporting terms.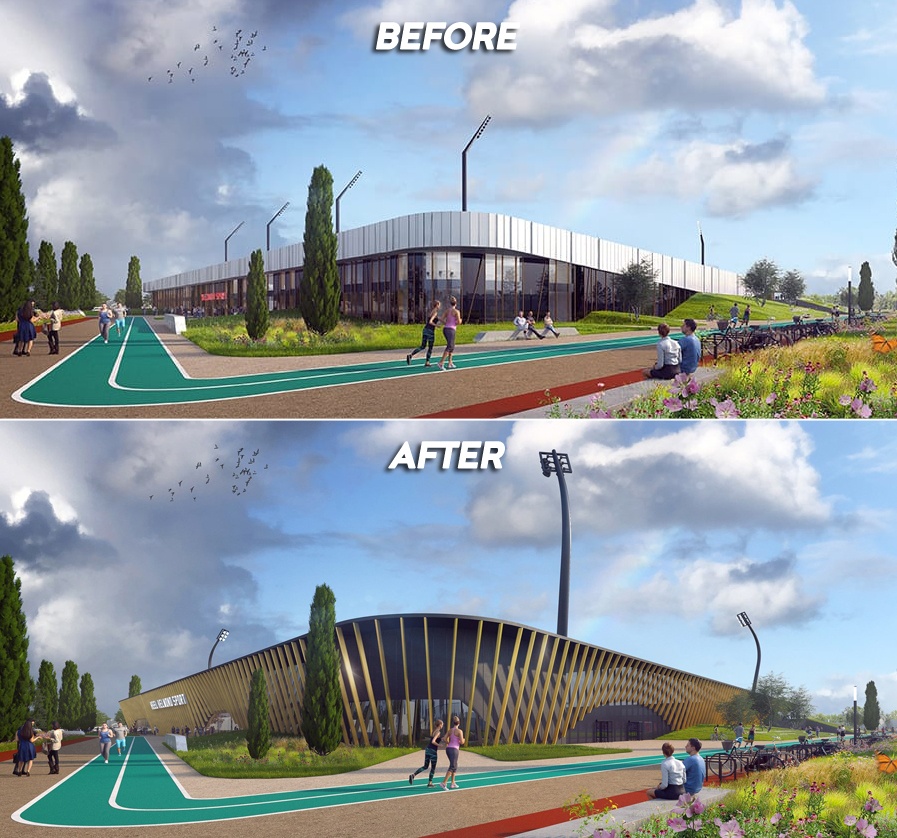 A more impressive and dynamic facade comes in, the office-like pragmatic one is out. 8 small floodlight masts were replaced by 4 taller ones, while both stands behind goals were removed in order to limit cost overruns.
Combined with reorganisation of the two long sides, this led to capacity reduction from 4,500 to 3,600. However, this reduction doesn't prevent addition of further seats behind goals in the future, leaving the stadium flexible once built. But before it goes forward, further approvals are needed.