New design: In Volochysk, just outside Premier Liha
source: StadiumDB.com; author: michał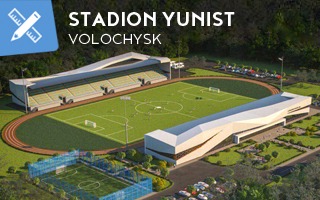 We promised you more info on developments from Ukraine, let's start making that happen. We begin with the proposed stadium revamp of FC Ahrobiznes in Volochysk, one of the growing teams in the country's 2nd tier.
Volochysk is a town in western Ukraine, between Ternopil and Khmelnytskyi. Football-wise, the town has reached central level football in 2003/04, when Podillya Khmelnytskyi hosted several home games here.
But it wasn't until 2018 that pro football came here for good, with FC Ahrobiznes winning promotion to the second tier (nominally first league). The unofficial successor of FC Zbruch (dissolved in 2016) has been growing, thanks to the investment of Oleh Sobutsky, co-owner of Ahrobiznes.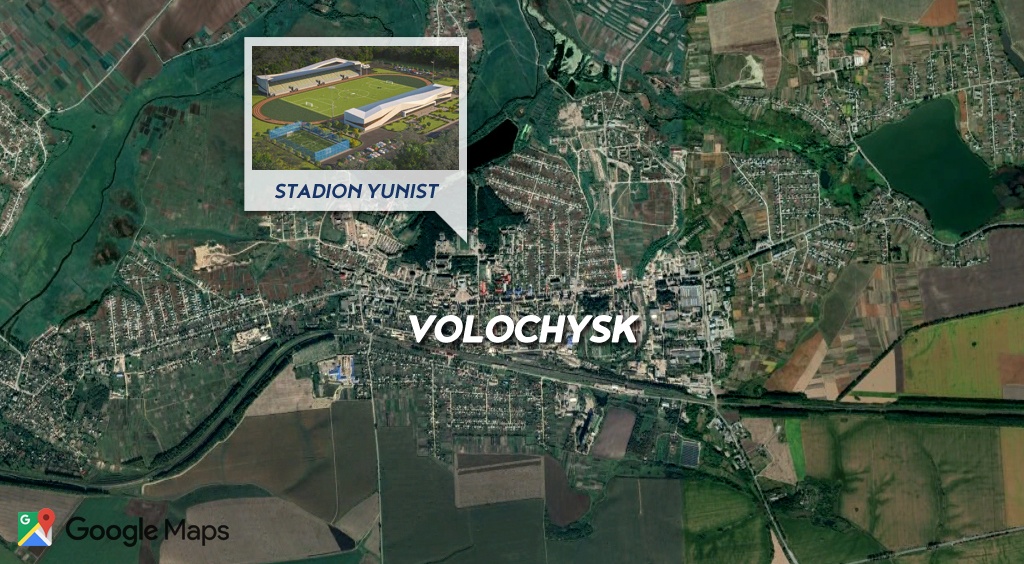 Their Stadion Yunist is expected to become one of the most comfortable across Ukraine, even if surely not one of the largest. Its existing main grandstand was already upgraded internally after the establishment of FC Ahrobiznes in 2016, so did the main playing field. The stadium overall, however, still has elements not touched in a few decades.
But that's not enough. Which is why in late 2020 a new vision for the stadium was presented, albeit first in the media rather than officially. The east stand is to be upgraded further, expanded and covered in order to hold some 2,000 people. Similar, though larger in terms of seat count (3,000), the west stand is supposed to join it. The running track is to be retained but with lanes narrow enough to not push the auditorium far from the field.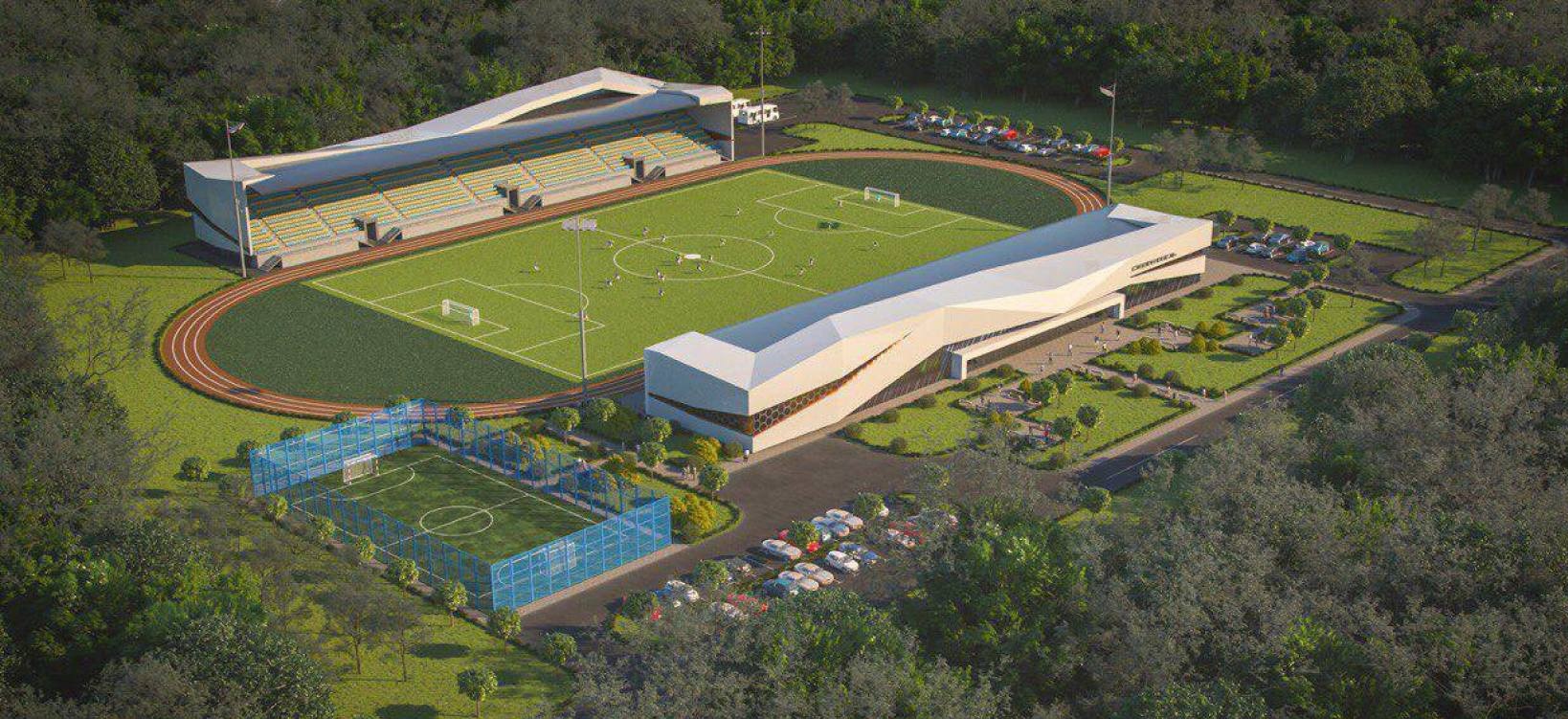 © FC Ahrobiznes
So, within the new layout the stadium would likely hold just over 5,000 people. With Volochysk's population of around 20,000 that number seems impressive enough. The stadium will, of course, get broadcast-ready floodlight masts and new parking zones in the north and east.
The one issue we have with the presented concept is that a similar vision was made back in 2017, soon after the club began growing. Although that project was far less detailed, it never kicked off, really. So we shall see how this latest idea goes in Volochysk.