London: Crystal Palace expansion in 2022?
source: StadiumDB.com; author: michał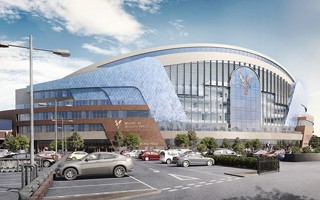 It seems the last hurdle has been cleared and Crystal Palace will soon be able to sign the deal to expand Selhurst Park. But it also seems work won't happen before 2022, according to the timeline provided in Section 106.
On Thursday evening the Croydon Council planning committee discussed Section 106, the crucial condition for an agreement between Crystal Palace FC and the council. Widely advertised as the last obstacle for Palace's stadium expansion plans, the document has been reviewed.
Section 106 was in the works for many months now and it includes provisions safeguarding local community's interest. After all. Selhurst Park's expansion to 34,259 seats (by 8,225 seats) would come at a price for the club's neighbours: increased traffic, noise, pollution, etc.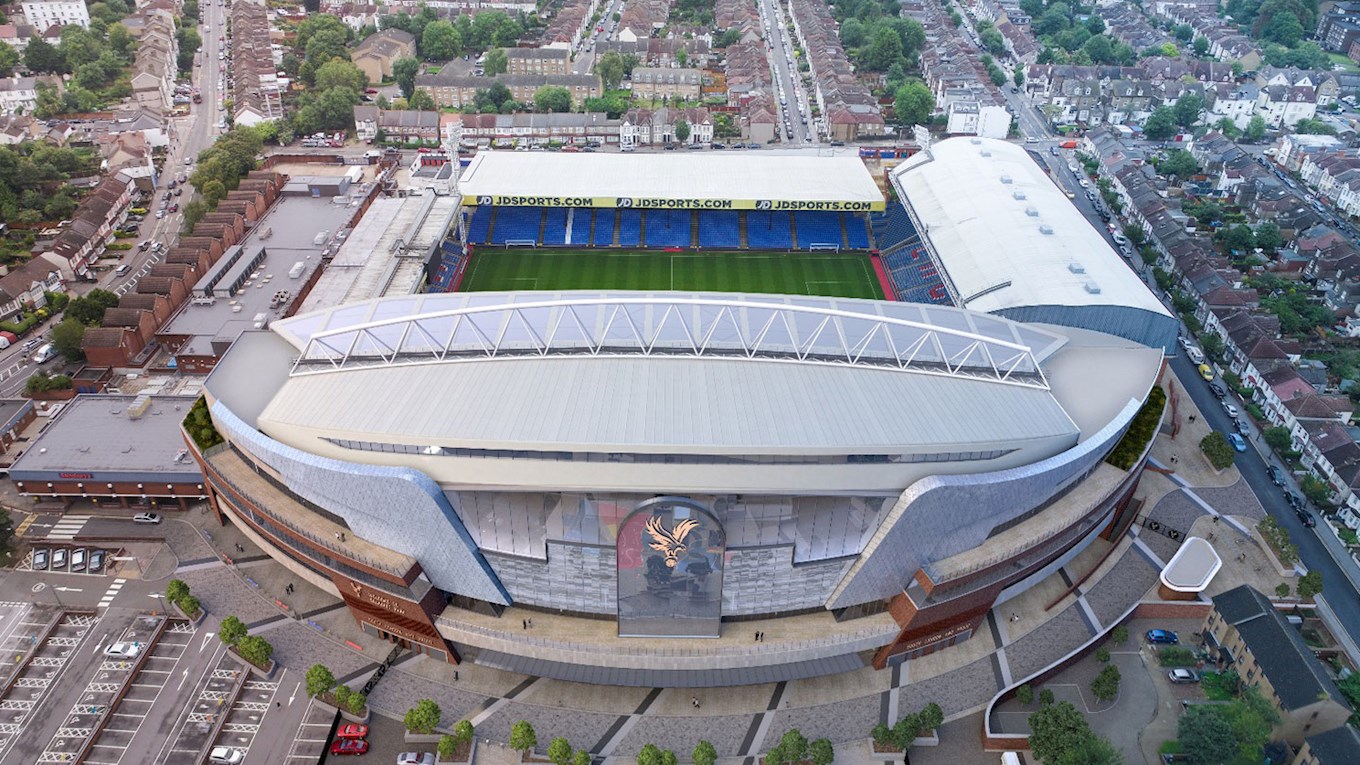 © Crystal Palace FC / KSS Design Group
Key provisions of Section 106 would see Crystal Palace spend between £750,000 and £1 million on upgrades of public infrastructure. These would include cycling paths and pavements, employment and training, public transport and signage. Outside of the budget is an extension of the CCTV system.
Perhaps the most important issue is that of 6 homes that need to be bought and demolished in order for the grandstand to be built. Demolition needs to be announced at least 12 months in advance and only once the houses are gone work on the stadium could commence. Since the announcement hasn't come yet, as the agreement hasn't been signed, it seems extremely unlikely that we could see groundbreaking on the project sooner than 2022.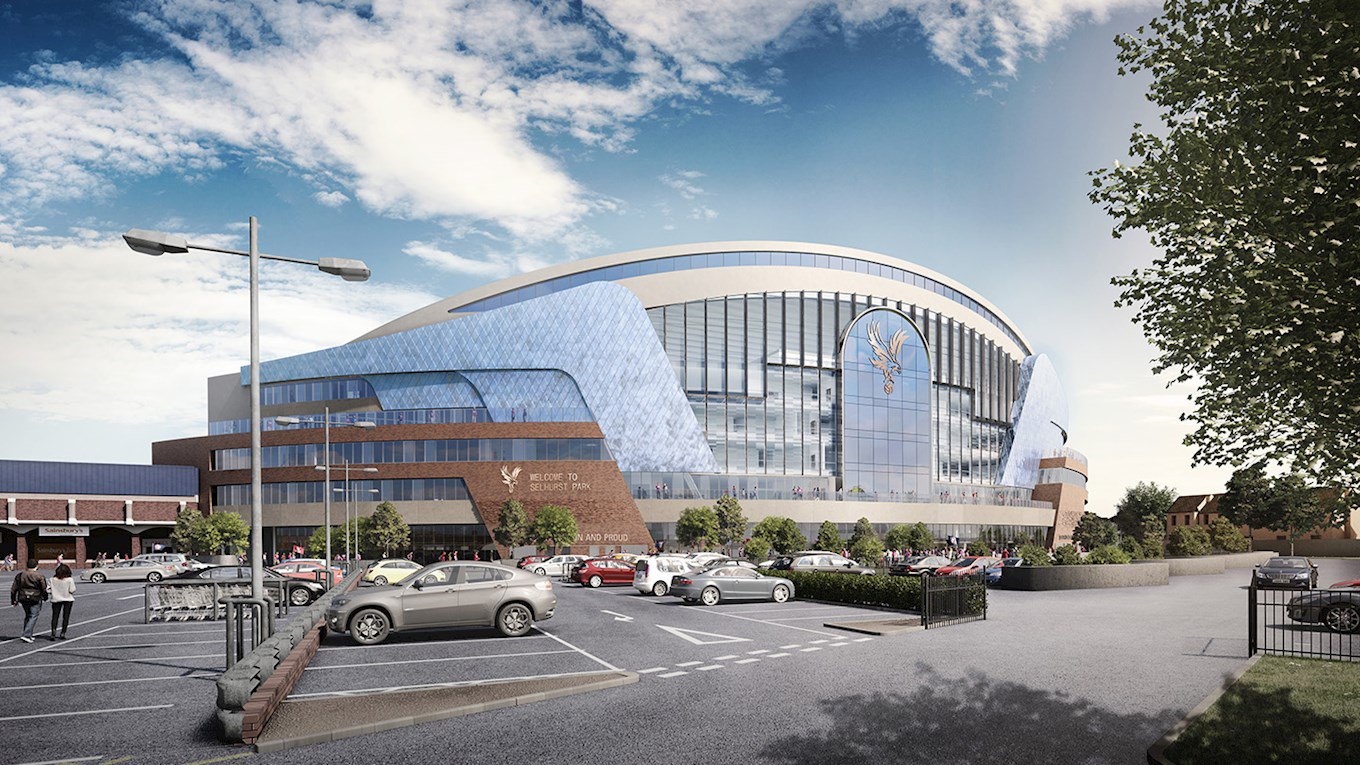 © Crystal Palace FC / KSS Design Group
The 6 families not only need to be rehoused and reimbursed for the problems associated with their relocation. Crystal Palace also has to follow the principle of no loss in affordable housing. This means the club will have to build 6 equivalent apartments as close as possible, so that the local real estate situation doesn't deteriorate.
You may recall, the vision of extended Selhurst Park was first presented in 2017, with the main stand incorporating both the eagle symbolism and architectural connotation to the famous Crystal Palace itself. It was conditionally approved in 2018 but progress has been halted over Section 106 provisions. The project has since been expected to cost £75 to 100 million (€83-111m).
Capacity increase aside, the plan would boost the stadium's floor space by a massive 24,522 m2, which in turn would allow the club to multiple the hospitality and non-matchday revenue.

© Crystal Palace FC / KSS Design Group