NFL: Panthers and Falcons using innovative cleaning technologies
source: StadiumDB.com; author: michał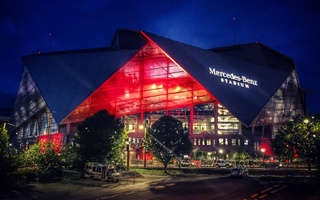 In Charlotte, two robots go from one place to another and emit strong UV light to disinfect spaces throughout Bank of America Stadium. In Atlanta, sanitising drones are being used. Both teams are preparing to welcome fans back.
Carolina Panthers have acquired two mobile robots (considering adding more), each supposedly worth $125,000, in order to disinfect spaces around Bank of America Stadium in Charlotte. Usually used in hospitals, such robots can kill germs in up to 60 regular hospital rooms per day. At the football stadium they were first used to clean players' facilities. But now the use has been expanded.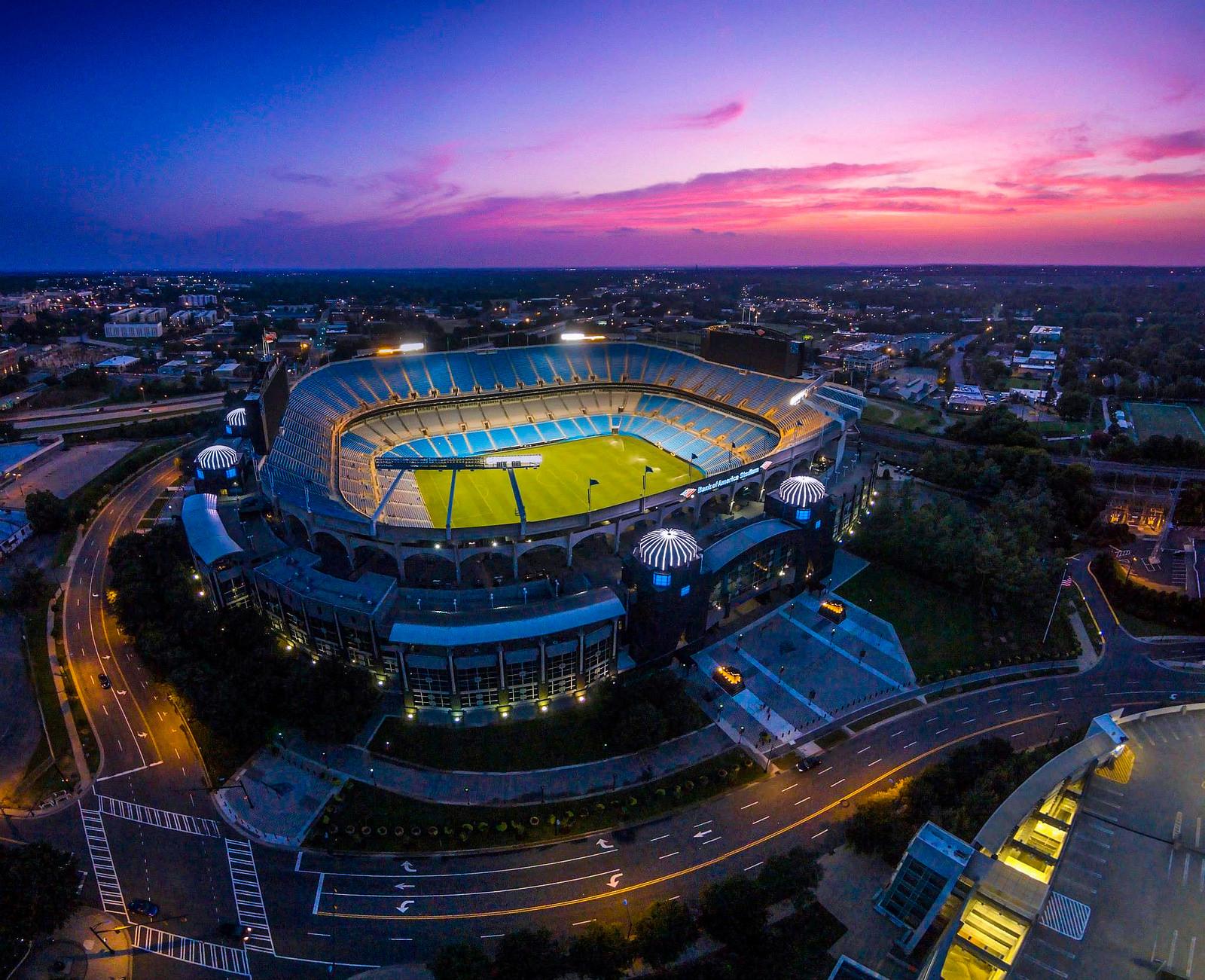 © Donald Jones
"We began using the robots to disinfect the locker rooms, weight room, rehab areas and offices during camp, and we've expanded utilization throughout the building and throughout the stadium," Eddie Levins, director of security and infectious control officer said.
"We can use it in suites, using it in any public space that we need a quick down-and-dirty sanitization. We clean it, and then we disinfect it so it's ready to go, so people can feel safe coming in here again."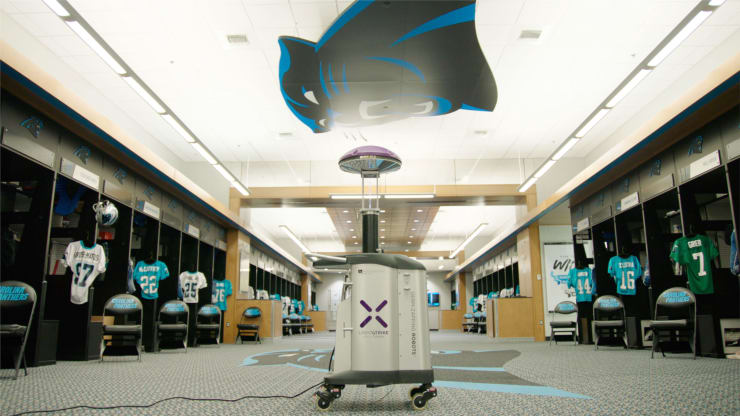 © Xenex, Inc.
Because of their adverse health effects, the UV light beams cannot be used with people present. But the solution supposedly works very well, it's used to clean player helmets and cleats after every training.
Charlotte is also where a different cleaning solution originates from, used by Atlanta Falcons at Mercedes-Benz Stadium. Two disinfecting drones (one more as backup) are being used at the stadium to evenly spray large surfaces with chemical disinfectants.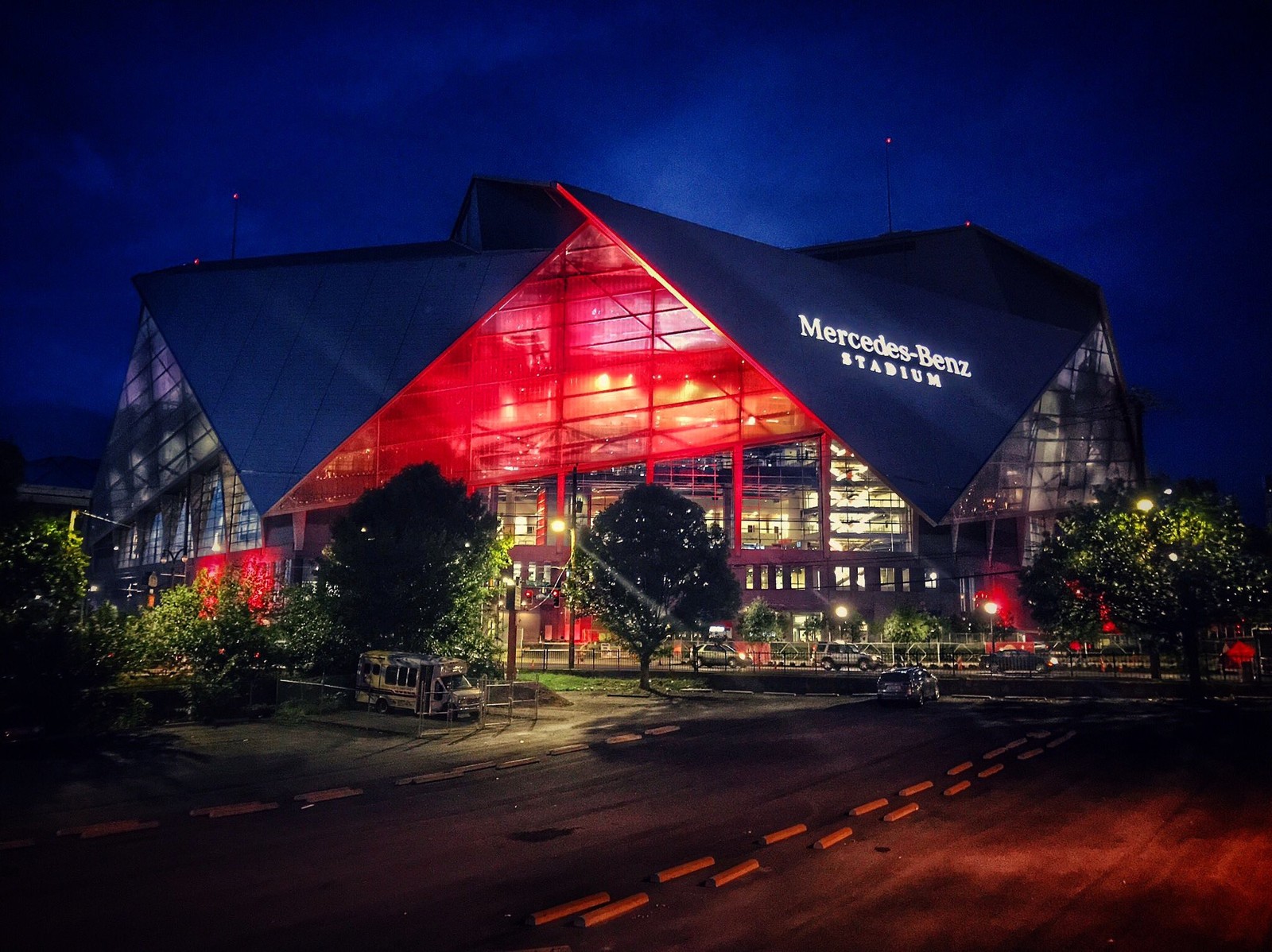 © Atlanta Falcons / Mercedes-Benz Stadium
The spray's content is safe to humans but, being based on hypochlorous acid, it kills germs on surfaces. The solution includes an inhibitor that prevents bacteria and virus from adhering to surfaces without leaving a residue. This way surfaces can be cleaned after the crowd leaves and remain safe until fans come back.
Both Carolina Panthers and Atlanta Falcons are preparing to welcome supporters back at their NFL stadiums. As per the decision of governor Roy Cooper, Bank of America Stadium can hold up to 7% of its regular capacity, which means 5,200 people. Atlanta Falcons will be able to welcome a similar number, 5,700 fans. Further opening of each stadium would depend on the COVID-19 situation locally and state-wide.