London: Wimbledon announce opening game
source: AFCWimbledon.co.uk; author: michał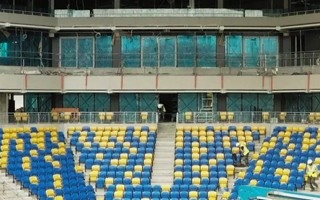 Back at Plough Lane after 29.5 years! AFC Wimbledon have confirmed return to their spiritual home on November 3. While not all construction will be done by that time, the stadium will be ready. As for supporters... they still have to wait.
In a special statement to supporters, AFC Wimbledon chief executive Joe Palmer has confirmed the date of opening game at Plough Lane. On November 3 the Wombles will face Doncaster Rovers. This means 29.5 years or, to be more precise, 10,776 days between the very last game at old Plough Lane and the first one at the new Plough Lane.
While the stadium is set to be operable already on October 25, it still needs to go through testing, so the Oct 27 game against Blackpool will become the last one to be played at the Kiyan Prince Foundation Stadium, home to QPR. Rangers have given refuge to Wimbledon due to their new ground requiring more time.
"I would like to relay our gratitude to QPR, who have been very professional and attentive towards us and who have gone out of their way to accommodate our needs. If all goes to plan, the Doncaster game will mark a real milestone. Not only will we be opening the doors on our brand-new home, we will also be witnessing the start of a brand-new era for our club." Palmer wrote in the statement.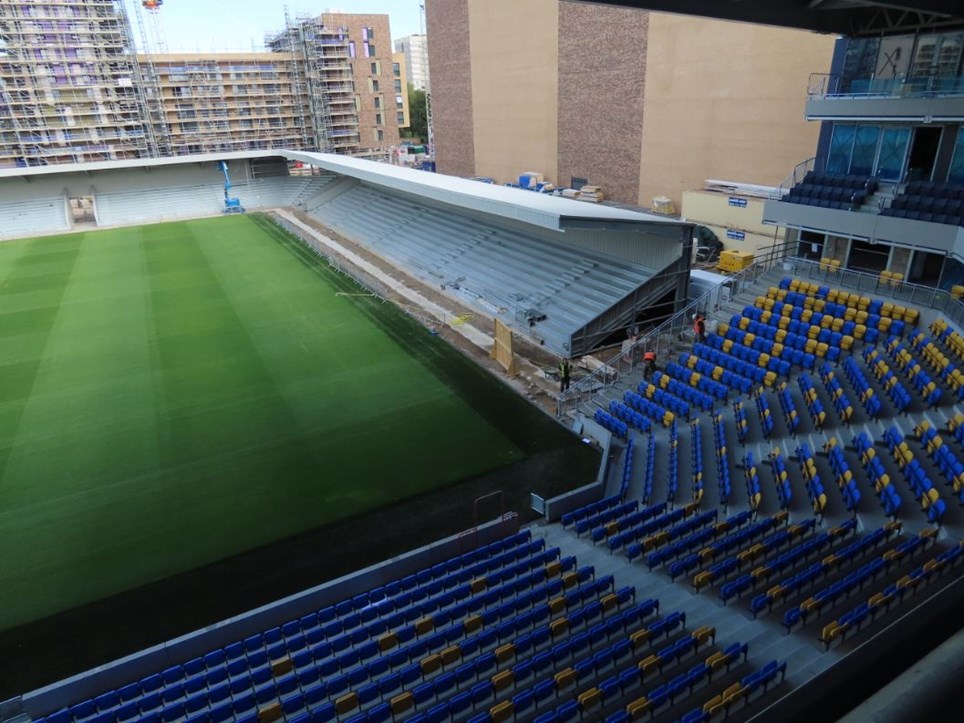 © AFC Wimbledon
The return home will mark a long and arduous task of rebuilding Wimbledon as a club and then delivering a new stadium. The project saw numerous hurdles that were cleared so wonderfully by the Wimbledon faithful, including the covering of a huge financial deficit mid-construction. Then came COVID-19 and threatened the very existence of numerous clubs. As of now AFC Wimbledon are not in that category.
Unfortunately, fans of the Wombles will have to watch the opening game on TV after the government reversed course on the return to stadiums, initially planned to begin on October 1. But, according to Palmer's statement, "there is a powerful argument for a more pragmatic approach to live, open-air sport – and a real push to see fans back before Christmas."
Even if unable to visit the stands for a game this year, supporters could be able to come to the new stadium. Its fan pub and club store are being prepared for safe opening.
Meanwhile, the stadium itself will not be entirely complete on October 25. Some elements will be delivered as late as 2021. Key features that will come after the opening game include the safe standing section. For legal reasons (threat of losing grant for construction) Wimbledon waited with their order of rail seating.
Perimeter wall of the interim north and east stands will only be built next year as its design has to be negotiated with direct neighbours. The wall will only stand as long as the temporary stands, it's not the eventual wall planned for the stadium when it reaches its full size. "The wall should be finished by the spring, and we'll be negotiating arrangements with the relevant authorities so that we can accommodate fans (when permitted) even if it isn't finished." said Palmer.
Keep in mind, Wimbledon are now delivering what is referred to as phase one of the new stadium. Only the west stand and south-west corner are those to remain for good. All other stands are built on a temporary basis. This way the Wombles can hold 9,300 people now. Eventually the design includes room for 20,000 people. However, seeing how much the first phase has proved to cost, it's unlikely Wimbledon will move fast on expansion.