Germany: Jena stadium ready for groundbreaking
source: StadiumDB.com; author: michał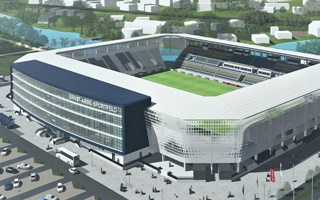 Simplified and optimised – the new Jena football stadium has been presented in its final iteration. Work is expected to begin within weeks. It's expected to be ready for opening exactly on June 30, 2023.
On Wednesday the presentation of final visualisations of the new Jena stadium took place. As was expected, the 2019 vision has been optimised for construction, becoming more simple structurally. The project's progress is the outcome of Jena's March decision to proceed despite the ongoing pandemic.
As has been announced, construction should begin this year, already in the coming weeks. First works will not cover the stadium itself, rather the T-shaped building north-east of the ground, which houses training facilities.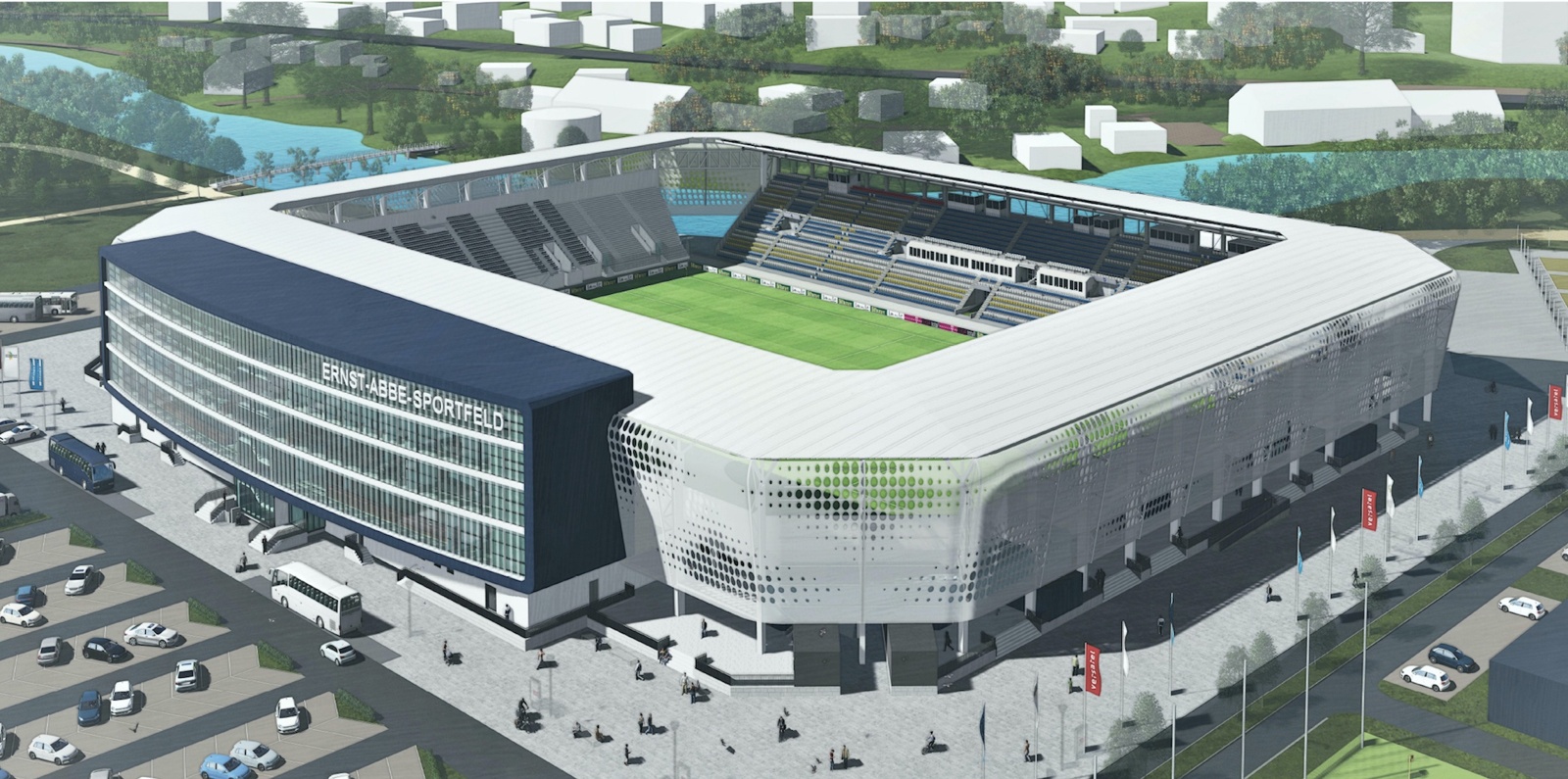 © Bietergemeinschaft Elex und jenArena
Then construction of the 'gegengerade' in the south will proceed, which will eventually become the new main stand. Eventually, this part will take over as the heart of the stadium, while the north stand will be revamped (and incorporated into the new stadium) in order to accommodate additional training facilities. In total, it's expected the youth and training facilities will grow to reach 1,600 m2.
The new main stand will offer extensive hospitality facilities. A large lounge for up to 800 people is planned, as well as 8 boxes for a total of 112 people. In total, the grandstand should offer 5,500 m2 of floor space. Interestingly, all functional rooms have been planned at least 1.2 meters above ground in order to avoid potential flooding risk from nearby Saale river.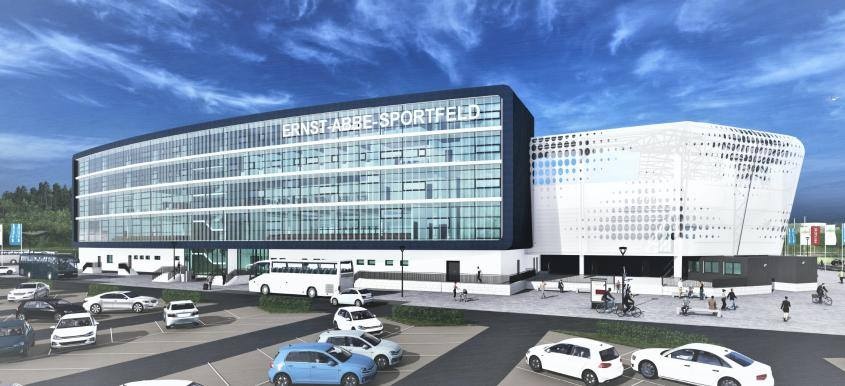 © Bietergemeinschaft Elex und jenArena
As for Ernst-Abbe-Sportfeld's new capacity, the final number is still expected to reach 15,100. Of that number, 9,200 people will be seated and 4,800 standing. Majority of the away team's following (1,500) is expected to stand.
Construction already has a deadline of June 30, 2023. That's exactly when 99 years will have passed since the topping out of the original wooden grandstand.
The project is still expected to stay within €48.8 million (today $57m). Of that amount €34 million will be covered by private investors, who will later take care of the stadium for 30 years. Additional €11 million is provided by the land, while the city covers €3 million.