No football in Canada means stadium hardship
source: StadiumDB.com; author: michał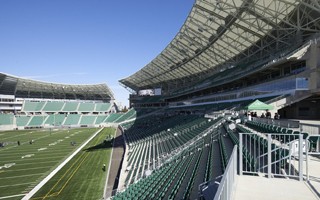 With the 2020 CFL season officially called off, Canadians are left without pro football this year. Which means particularly hard times for stadium operators.
While Canada isn't among the hardest-hit countries during the COVID-19 pandemic, it might be among the most cautious and sensible in public policies. But lack of football this year isn't just the effect of caution. As usual, it's also about money.
CFL had applied for a $30-million interest-free loan from the central government to run a rescheduled season but the money wasn't granted. No viable way of playing the season was found. And thus, in mid-August, league authorities announced no games would be played this season, with the hope of returning in 2021.
The lack of games was particularly clear and painful on Labour Day (Sept 7), when classic rivalries are part of the daily routine. Even sports betting in Canada once more has to rely on US sports to bring the joy to fans. But what can stadiums rely on, now that no games or concerts can be held?
© City of Regina
In Regina, municipal authorities are already worried that the 30-year repayment plan of the new Mosaic Stadium would be effectively impossible to achieve. This year alone losses of the stadium are estimated to be within $4-5 million and that's a very early estimate – the pandemic is not over after all. The city of Regina has a $5 million deficit, which in most countries would be seen as slight but in fiscally responsible Canada it's called 'massive', grabbing media headlines.
But any deficit is a major issue for a city burdened with $100-million loan that was supposed to be paid off through event revenue. What revenue is there in 2020? That question is especially disturbing for family-owned businesses at the stadium, which relied on crowds to operate.
COVID-19 may have even killed CFL's expansion dream. Back in December a one-time subsidy of $20 million was approved in Halifax, to be transferred in 2024 for a new football stadium. It would house the long awaited 10th team of CFL, Atlantic Schooners.
With 12,000 permanent and 12,000 temporary seats it would be flexible and financially prudent. But the $20 million pledge (a sixth of the overall $120-million project's cost) may have to be reconsidered, as well as all of the league expansion plans.