Bulgaria: Botev stadium contractor in a month
source: StadiumDB.com; author: michał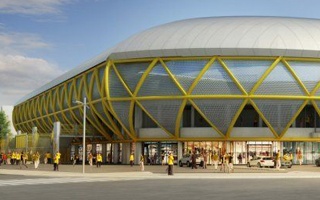 The project is already 5 years late and will likely exceed a 7-year delay in the end. That's because we're still a month before contractor is selected and he will need 2 years to finish what has been abandoned since 2015.
In March of this year prime minister Boyko Borisov promised his government would provide funding necessary to finish the construction of Stadion Hristo Botev. Back then it was hoped the budget would remain within BGN 25 million (€12.75m), however the official tendered budget rose to BGN 44.3 million after evaluation (€22.65m).
The public call for offers drew five major bids. These include Strabag Bulgaria, VDH, GBS-Plovdiv (part of Glavbolgarstroy), as well as two joint ventures: Parsek Group + Patstroyengineering and PIMC + Valmex.
Though all bids were filed back on September 17, we're still expecting to wait up to a month until the preferred bidder is announced, as confirmed this week by the Plovdiv city hall.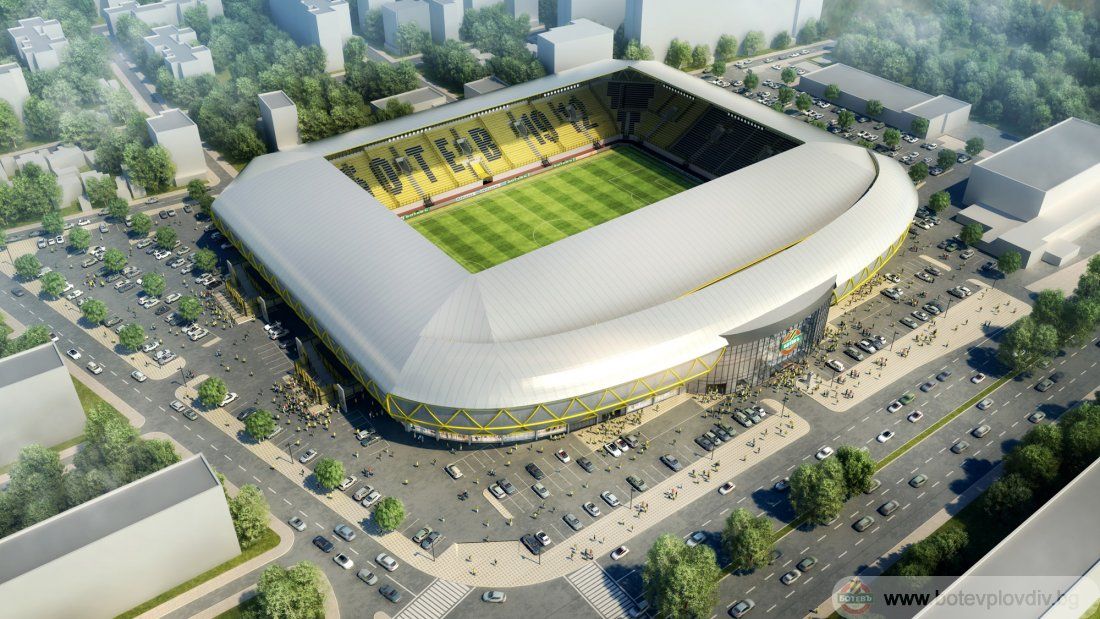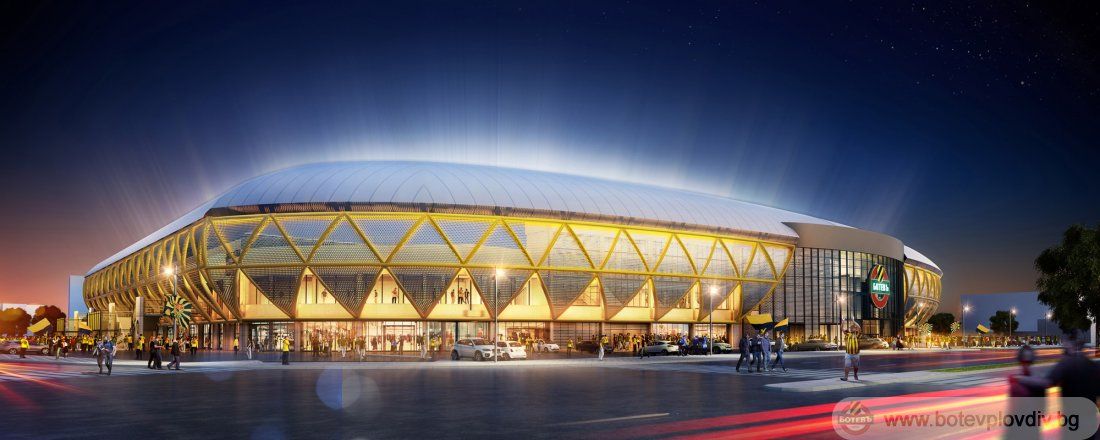 Once the necessary period for appeals passes and the contract is signed, the contractor will have 2 years to deliver what is left to be done of the new stadium. Eventually, it should meet UEFA Category 4 criteria and hold 18,000 people.
One more thing left is the proprietary design supervision by Vamos Architecture, the company that owns copyright of the design.
We should recall that construction of this new stadium for Botev Plovdiv was initially a private initiative b y the club's owner. Demolition began in 2012, proper works were ongoing in 2013-2014 but then the owner was arrested, the club's position deteriorated and funding stopped.
Several attempts were made by the city to revive it but each time there was something in the way, including insufficient funding. Eventually, in early 2020, the city got hold of all property rights for land with the stadium, paving the way for fully publicly-funded continuation. Because the city itself doesn't have enough resources, the national government came with aid in order to fuel the project.
As of today the site remains abandoned. The east and south stands are structurally ready, at least the reinforced concrete part. In the north part of the new stand has been built but the most substantial amount of work remains in the west, were only foundations were made.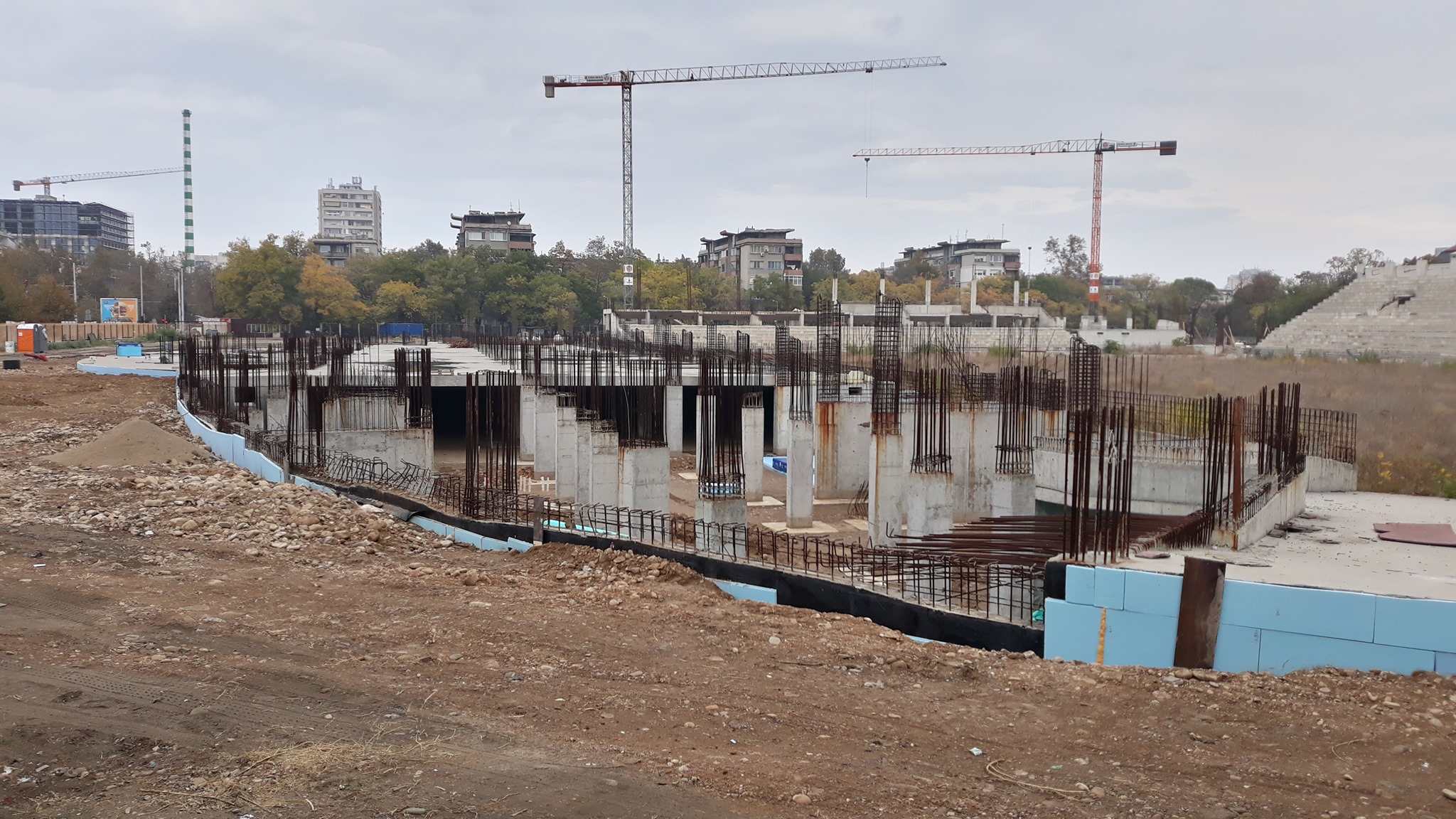 © Стадион "Христо Ботев"