New design: Club Brugge's plan for domestic dominance
source: StadiumDB.com; author: michał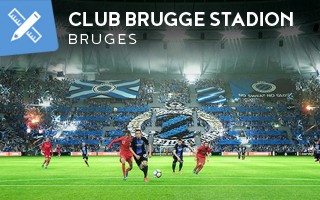 They have the concent, contractors and funding. All they need now is the green light to deliver the 40,000-capacity stadium. In order to ensure the community is heard, Club Brugge made numerous concessions.
This piece of news grabbed sports headlines across Belgium on Friday and Saturday. Finally, after years of talks, Club Brugge's new stadium has a detailed concept. The idea of a new stadium within the Olympia site (where current Jan Breydel Stadion stands) has been resurfacing for years but it never came as close to fruition as in 2020.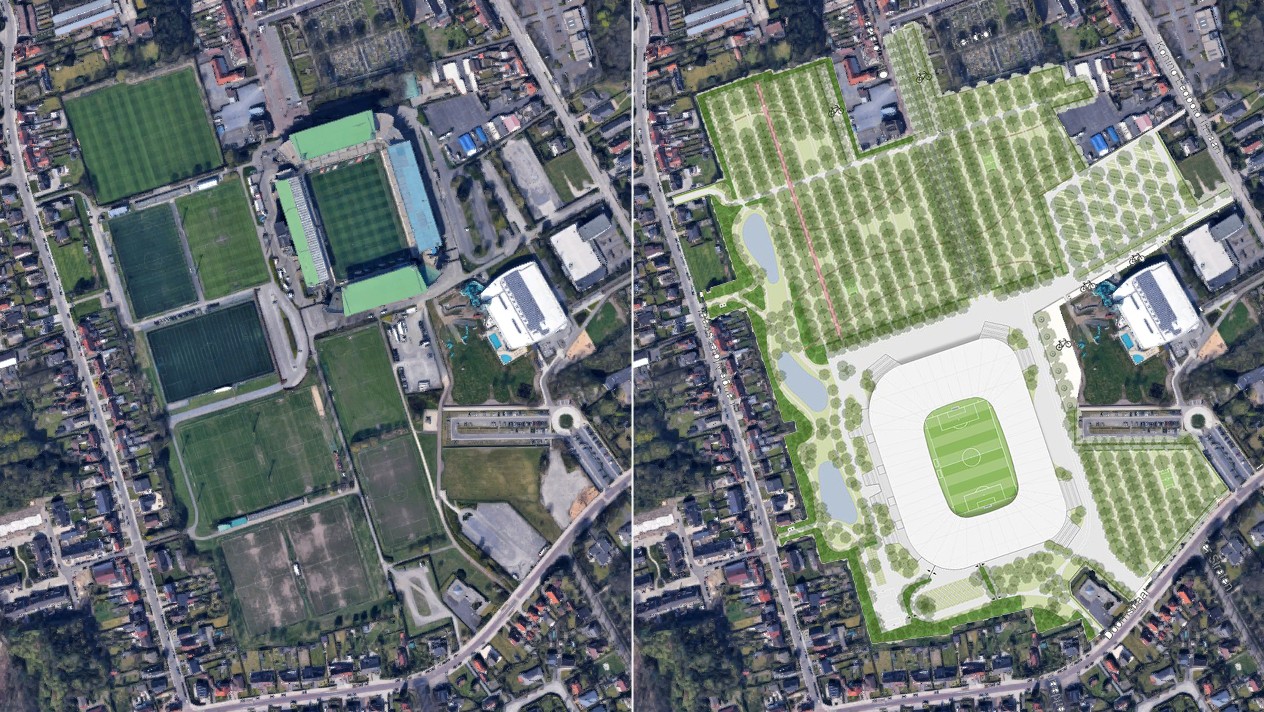 Despite the ongoing pandemic Club Brugge managed to selected the preferred design and contractors, all meeting both infrastructural and economic expectations. While the club refused to give a detailed budget estimate at this time, fans were assured that the proposal is what Club Brugge had budgeted for.
Created by the renowned Parisian office SCAU, the vision is particularly compact. Even though the new stadium would be 10,000 larger than its predecessor (Jan Breydel Stadion is roughly 30,000), the difference in size would be quite modest, just a few meters taller and wider. Overall the stadium's length should stay within 220 meters, width in 167 m, while peak height was announced at 32 m, just 4 more than the old ground.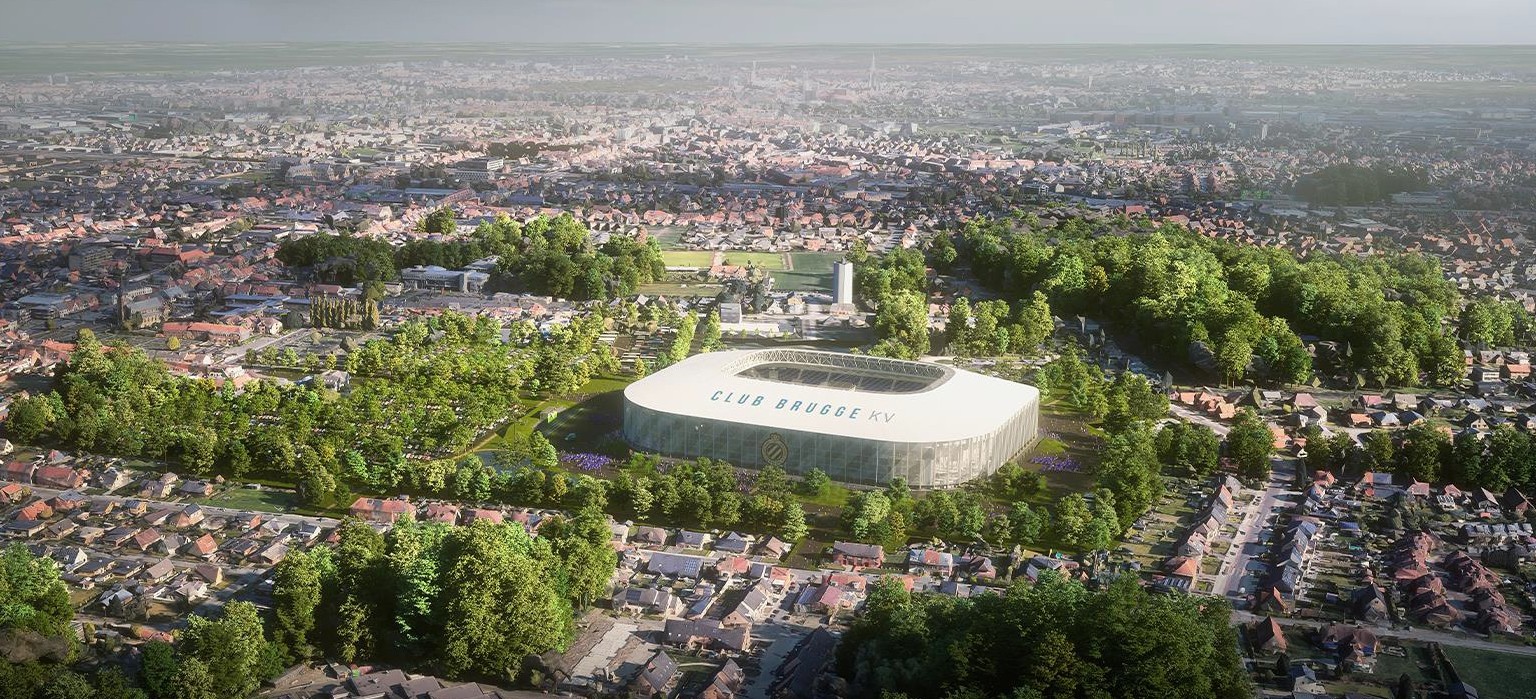 © Club Brugge
Reduction in size is part of crucial efforts to satisfy fears of local residents, some of whom were afraid the new stadium would overshadow their houses. Changes in landscaping are also a way to ease fears of the neighbours. 11 training fields at Olympia would be changed into a flat park with high number of trees. Combined with textile facade (mimicking the club crest's diagonal stripes), the trees would help disperse matchday noise.
On matchdays much of the park would be converted into green and shaded parking. In total 4,000 parking spaces are to be available within or around the stadium (1,600 for VIP guests), with another 4,000 spaces for bikes and room for 125 buses.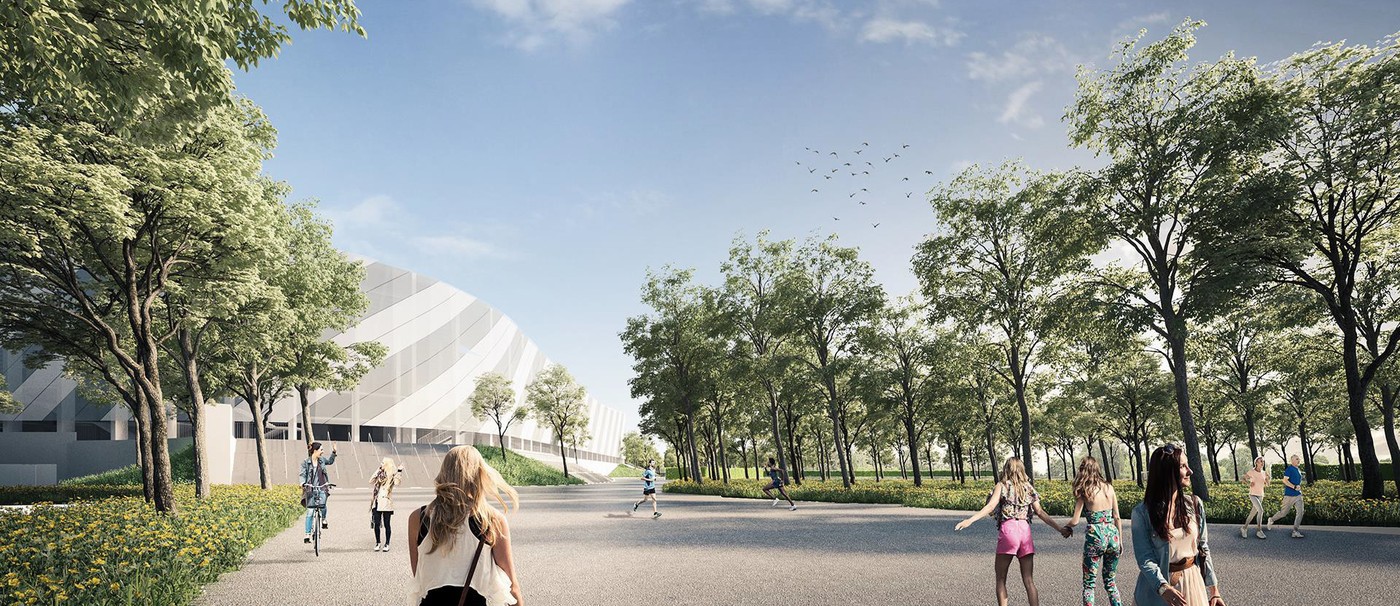 © Club Brugge
In order to limit traffic impact on local community, Club Brugge are promising a number of means for 'peak shaving'. These include promotion of earlier arrival and phased egress from the stadium, promotion of carpooling (through special app informing fans when someone nearby has a ticket for the same game) and maximising public transport use.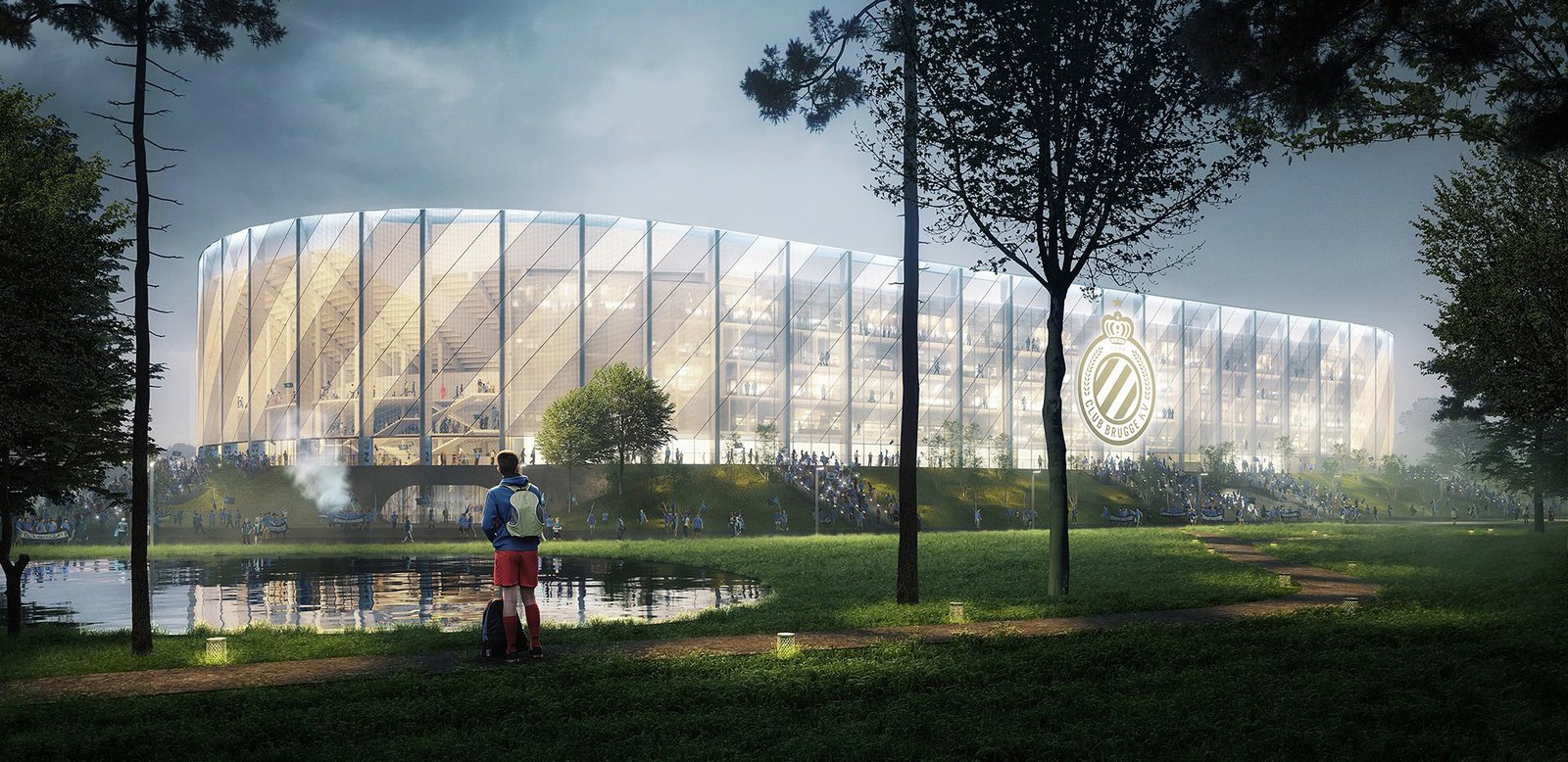 © Club Brugge
The seating layout includes a massive single-tiered north end for most vocal supporters, able to hold upwards of 12,000 people. The west and (partly) east stands would host premium seating customers, including 40 skyboxes, two large business clubs and several restaurants. Overall the percentage of business seats at the stadium is expected to be high, totaling at 5,000 out of the total 40,000 capacity. Two concourses for fans are planned, each stand will offer its own lift, guaranteeing space for at least 200 people on wheelchairs as well.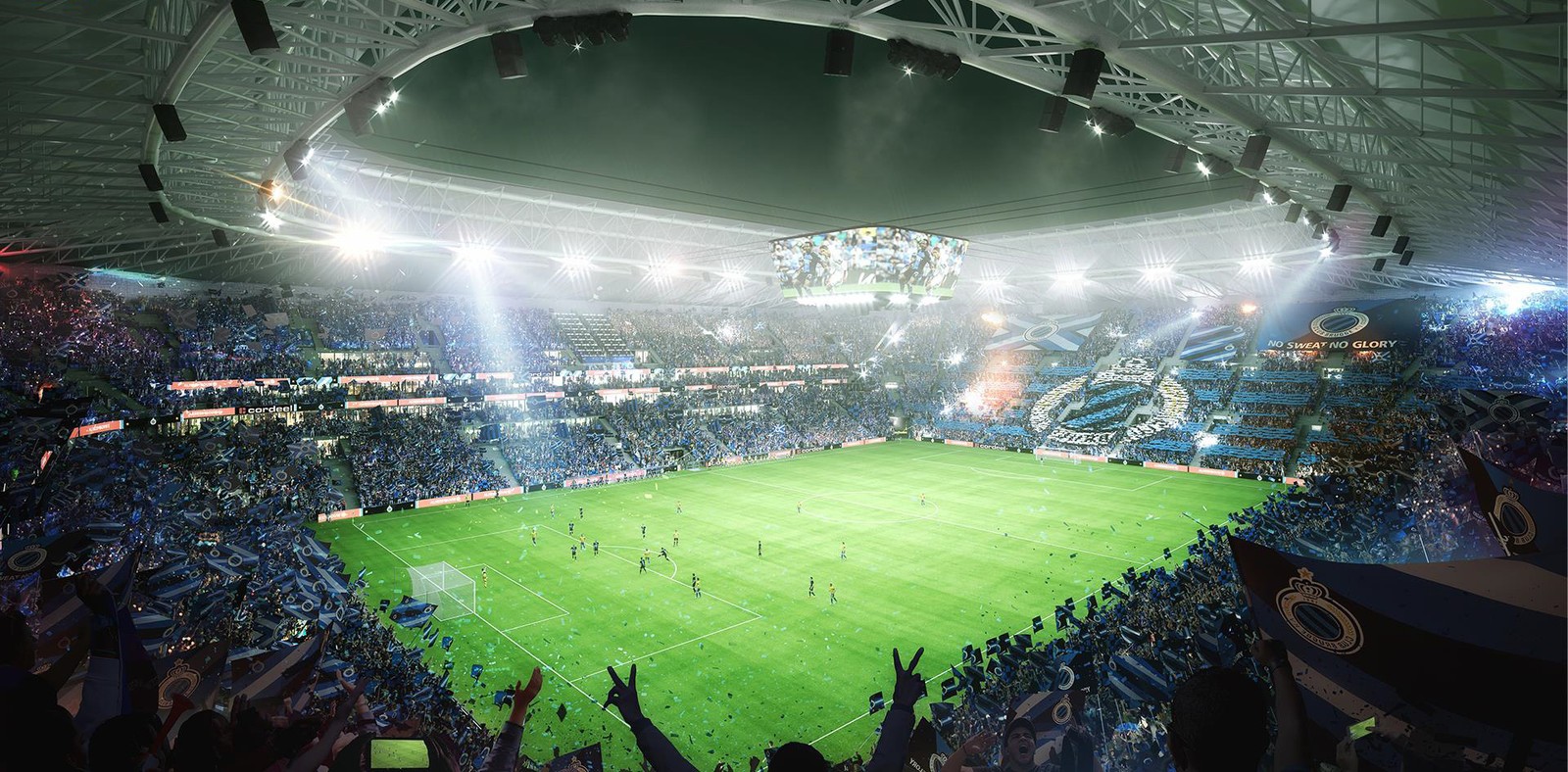 © Club Brugge
The idea behind building at Olympia foresees use of Jan Breydel Stadion until the successor is complete. Once Club Brugge relocate, the historical ground would be razed. However, the club has confirmed the specific location of the new arena within the site might be subject to change.
As of today, the biggest challenge is making sure the community is satisfied and no legal challenges to the stadium would be launched. A series of meetings with the proposed stadium's neighbours is planned in this and the following week. Should all proceedings go as planned, the new stadium could see groundbreaking in the summer of 2021, with the goal of opening it during the 2022/23 season.