New design and construction: The hazelnut stadium of Giresun
source: StadiumDB.com; author: michał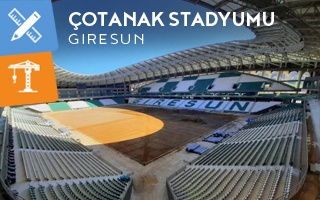 We're adding one more Turkish stadium project late but 'thankfully' progress has been agonisingly slow in recent months so it will take some more time to open. And you should see it, it's quite a thing, especially for Giresun's modest size.
The idea of building a new stadium on Giresun's east end was born in 2013, as part of the nationwide programme of building new football venues. The city is famous for cherries and nuts, with hazelnut present both in Giresun's coat of arms and Giresunspor's crest. Thus, the stadium's name is also that of Giresunspor – Çotanak (husked hazelnut) Arena.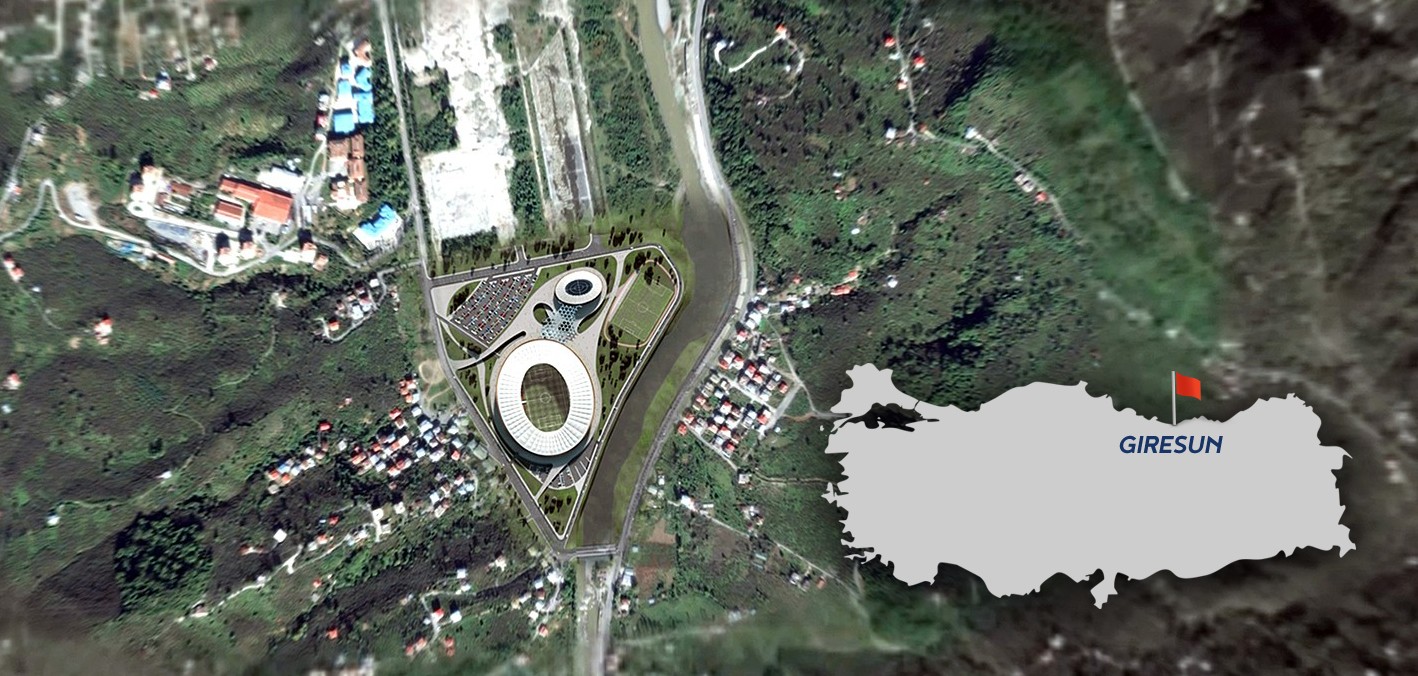 The name became subject to controversy more than once, interestingly. A year into construction, in 2017, a dictate by Recep Tayyip Erdoğan ordered all stadia named 'arena' to change their name to stadı/stadyumu. Çotanak Stadyumu would do, however local community and authorities have requested for the stadium to have its name transferred from the city's old ground, the Atatürk stadium. Final name is to be established after opening.
While Giresun as a city has passed 100,000 inhabitants narrowly, the stadium's capacity was set at a generous 22,000+ level. Along with the football venue, an indoor swimming pool with 1,200 seats was planned, a training field with running track and room for up to 40 retail outlets hidden within a vast elevated concourse. All this, combined with significant parking, occupied over 113,000 m2.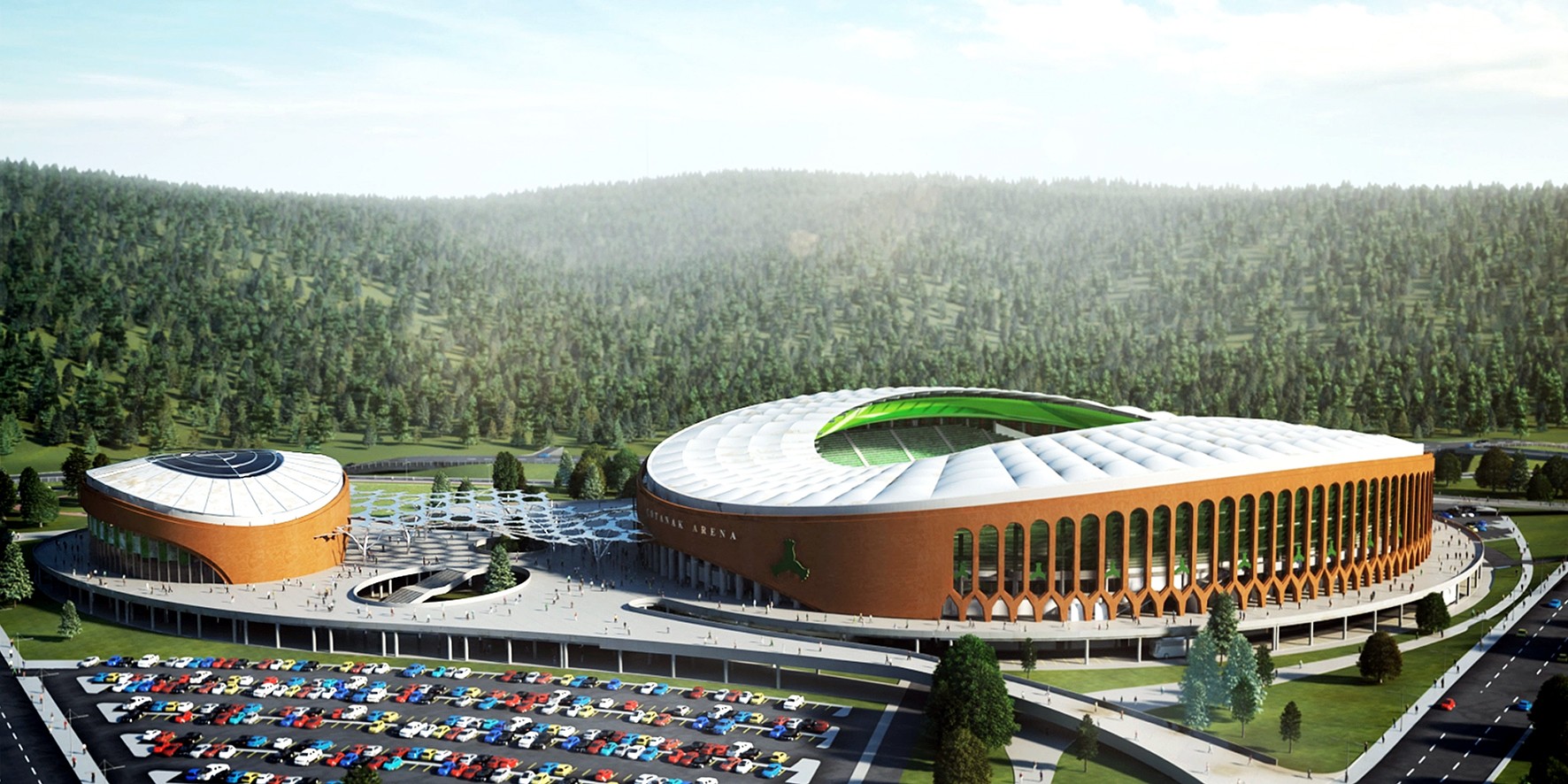 The stadium's volume may be seen as impressive. It looks bigger than it actually is, especially with the auditorium spread across two vast tiers and with a spacious atrium behind the stands, protecting the public concourse from quite frequent rain. In total, the stadium is covered by 25,000 m2 of PVC and ETFE membranes.
Design work was commissioned from a renowned Turkish practice, Azaksu. Both the stadium and natatorium have elliptical form and natural colours, mimicking the hills surrounding them. The stadium also has tall arcades, ensuring proper ventilation of the concourse area.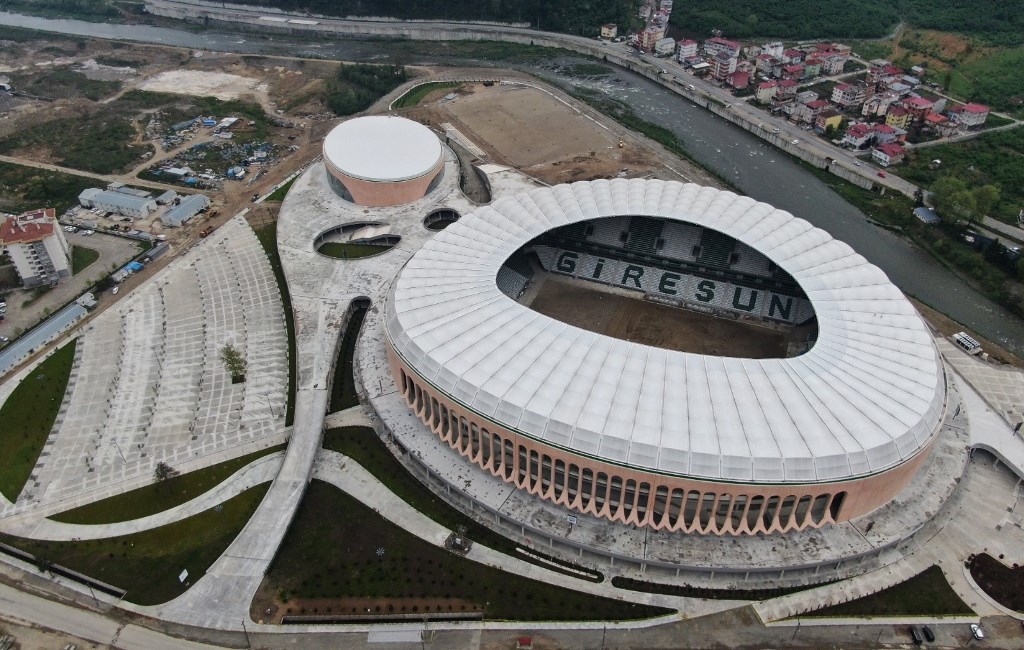 © T.C. Giresun Valiliği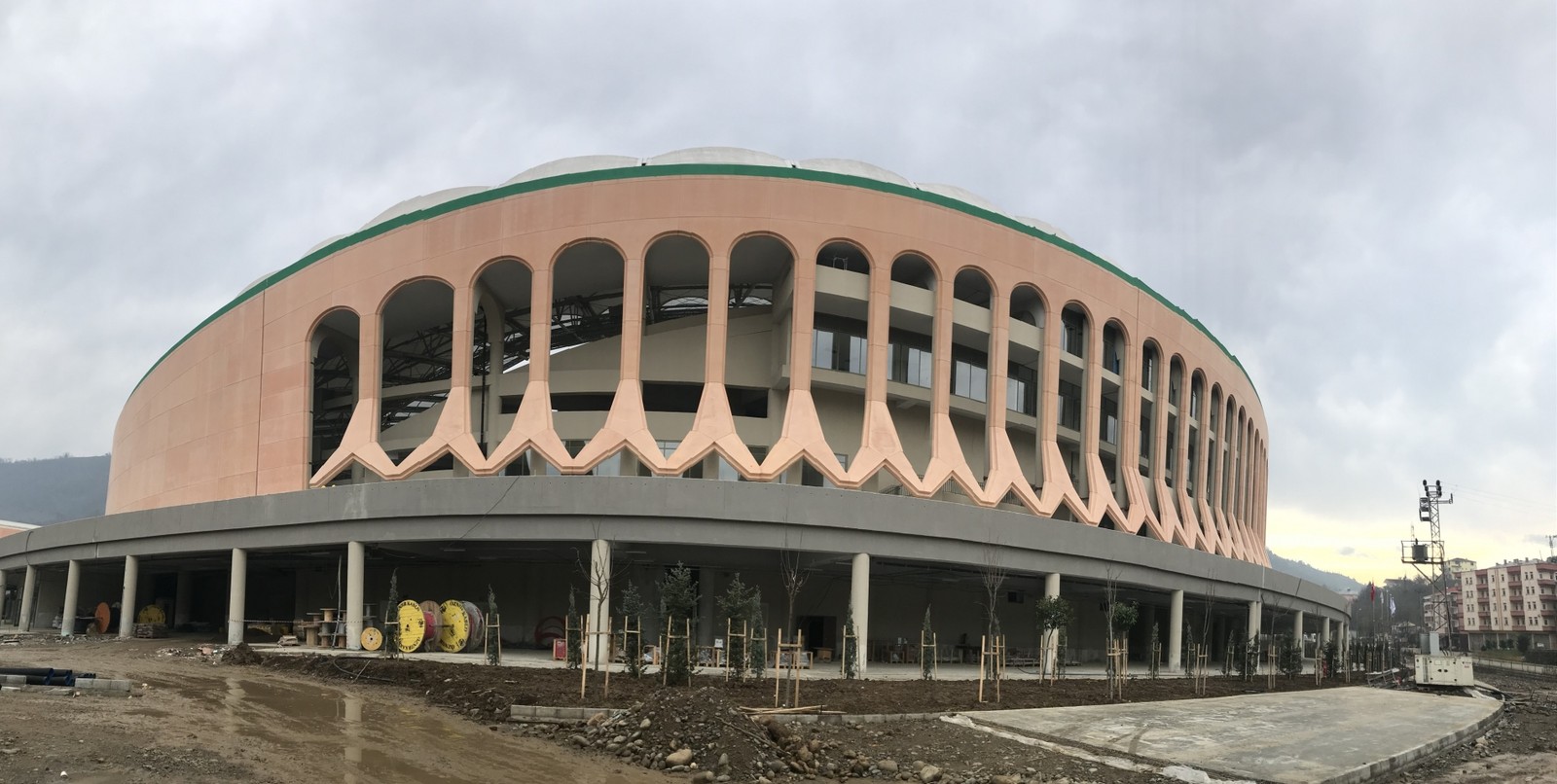 © Siyahkalem Mühendislik İnşaat
The stands have two tiers along both sides but a single one on each end, topped by glazed floor spaces. A small strip of skyboxes was also created between the two levels, offering 49 boxes.
Construction officially began in November 2016 and was initially hoped to end by the end of 2017. This immediately proved too optimistic. During the first year the project reached 50% and then began to slow down painfully. By mid-2018 it was only at 70%, reaching 90% only around the end of 2019. In 2020 the COVID-19 pandemic was blamed for further delays, though it's clear the project was troubled long before.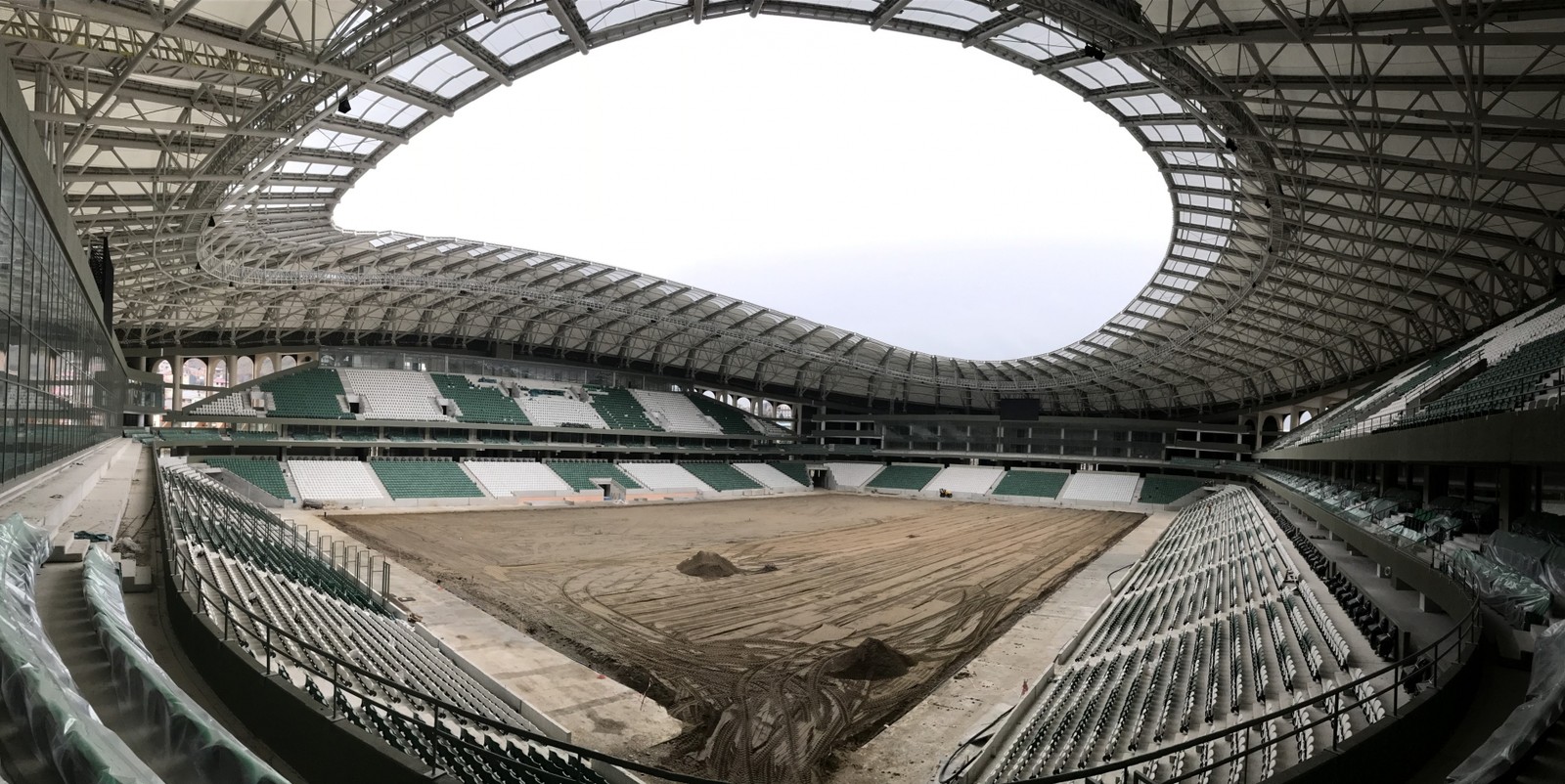 © Siyahkalem Mühendislik İnşaat
The deadline for delivery was changed numerous time with very little explanation, even in 2020 being changed several times. As of today construction is due to end in mid-October, while launch into operation should come by the end of November. One of the last things we're waiting for is the hybrid playing field.
Because of the number of changes we cannot confirm the price tag of TRY 153 million as final. Especially that the Turkish lira has collapsed internationally, upon groundbreaking in 2016 the budget was equal to €45.7m while now it represents barely €17.7m.