Izmir: Rough work complete at Alsancak
source: Ulusal.com.tr; author: michał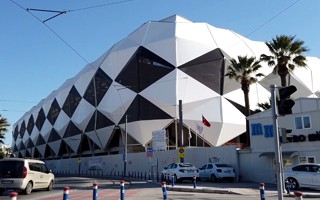 Legendary stadium in Izmir is now structurally complete, at least with regard to primary elements. In early 2021 the first ball should roll on the field that saw Turkish league's first goal in history.
On Tuesday the stadium construction site in Izmir was visited by Ali Erten, leader of IZVAK (Izmir Sports Clubs Association Foundation) Ali Erten. The official has informed interesed fans that all rough structural work has been completed at the new 15,000-seat stadium, with focus now shifting to installation, systems and furnishing.
It's not a cause for celebration, by no means. After all, the project is already 2 long years behind schedule. But the news is reassuring for those hoping the latest deadline of early 2021 will be met. While the issue of inauguration game seems still rather distant, Erten suggested the field of play should be usable for the second part of the season. As of today work on the field is yet to begin.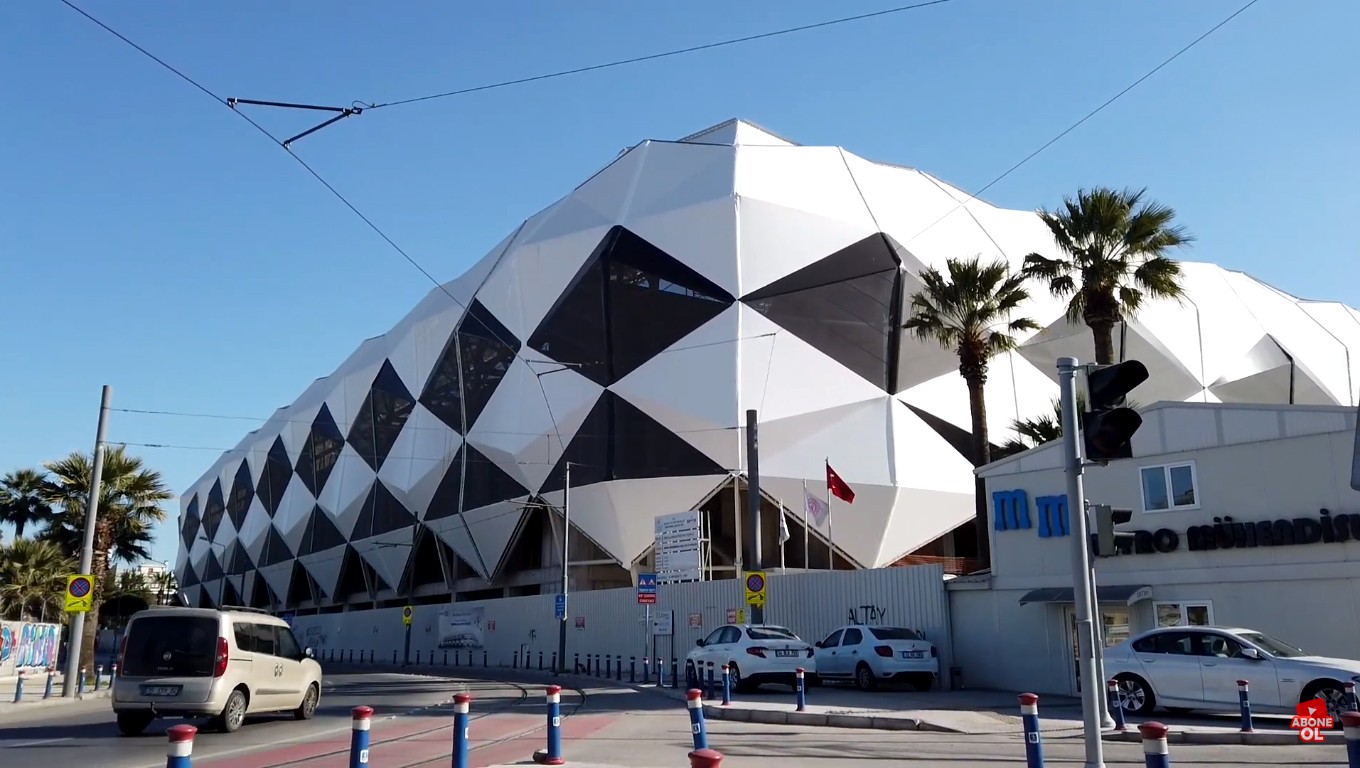 © Izmir Explorer
Aside from all concrete work having been delivered, the roof is also in place, as is the distinctive white-black membrane envelope around the stands. Only behind the south end there are openings in the stadium bowl, in both corners of the away section.
Groundbreaking on the new stadium, replacement for the historical Alsancak, took place nearly 3 years ago, in early September, 2017. Initially the project was set for delivery in mid-2019, then mid-2020 and now in early 2021, with handover expected in January.
Although Erten has admitted COVID-19 has impacted the project, it seems Izmir's most decorated club Altay will be able to return home during the 2020/21.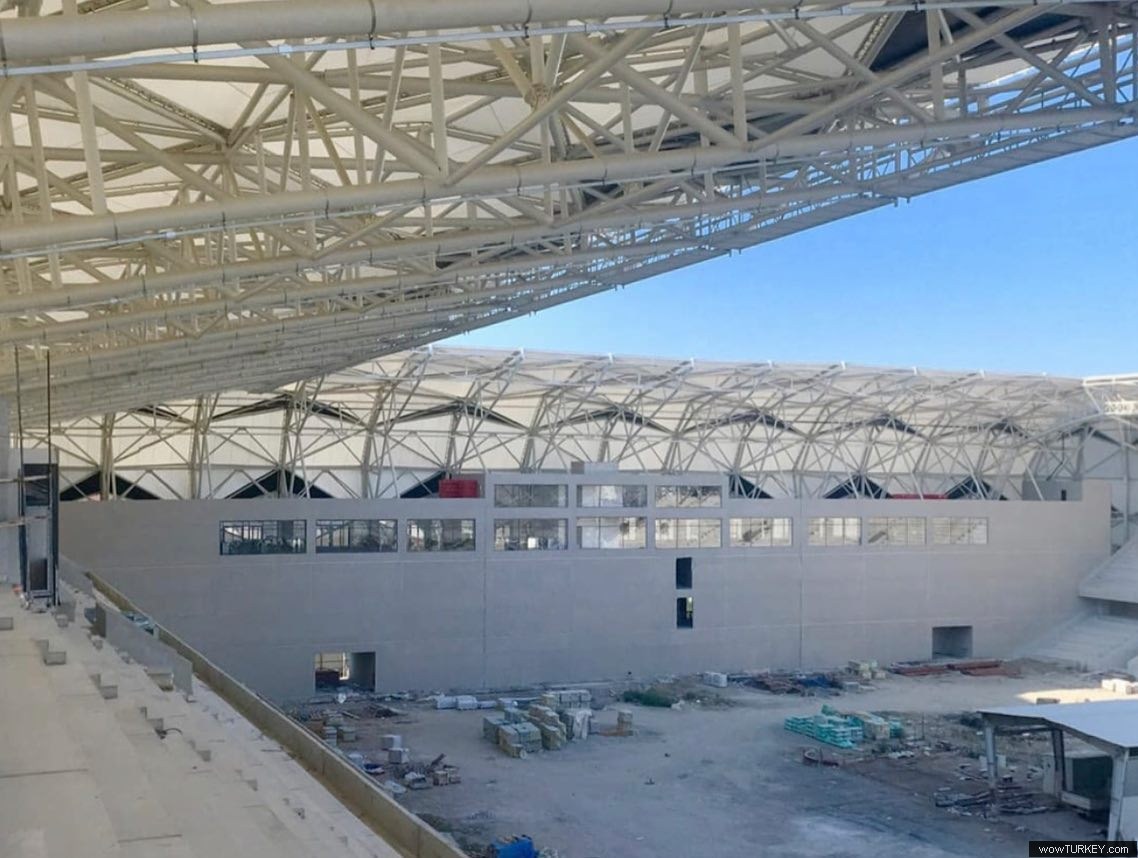 © furkansiner, wowTURKEY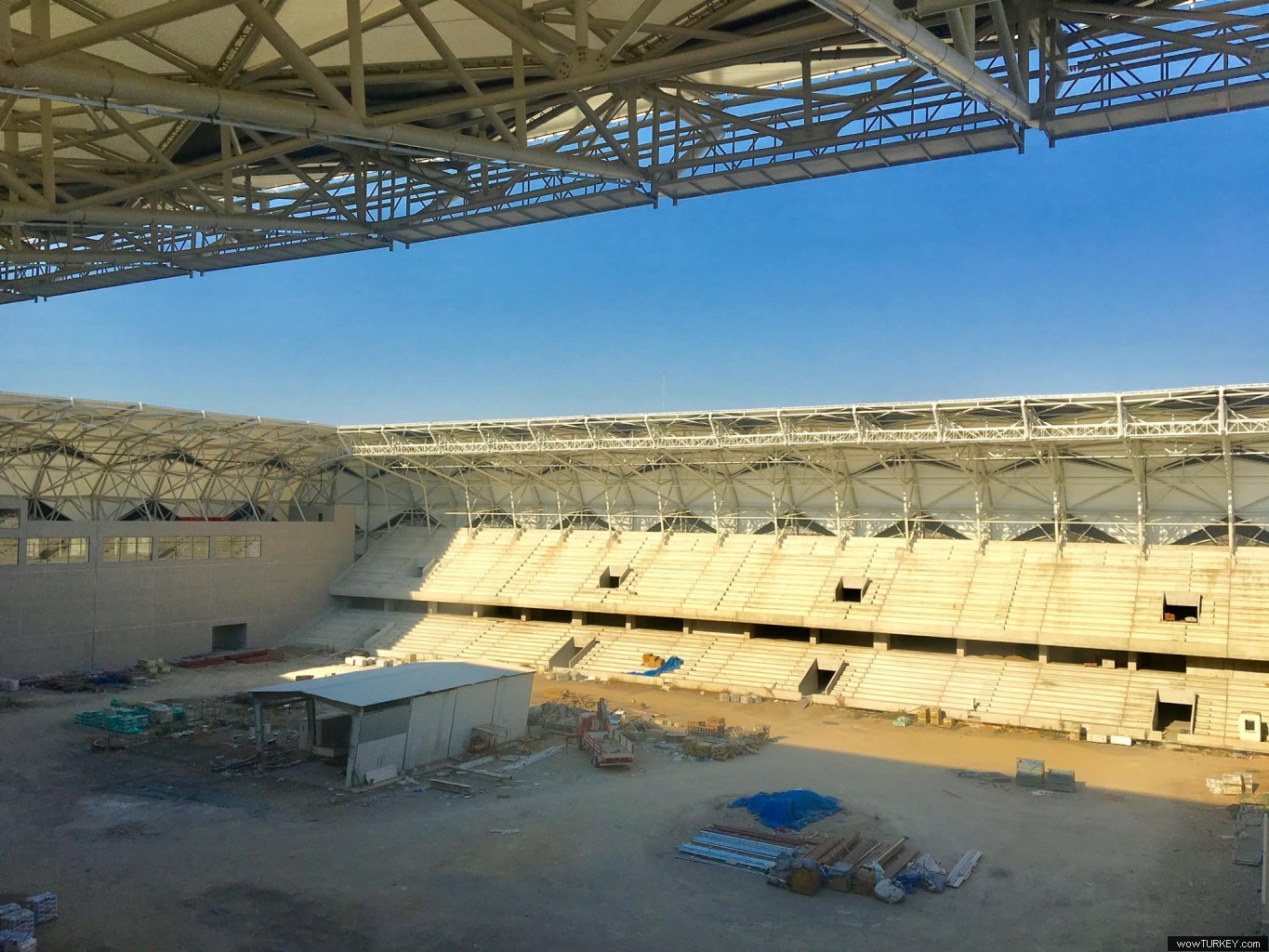 © furkansiner, wowTURKEY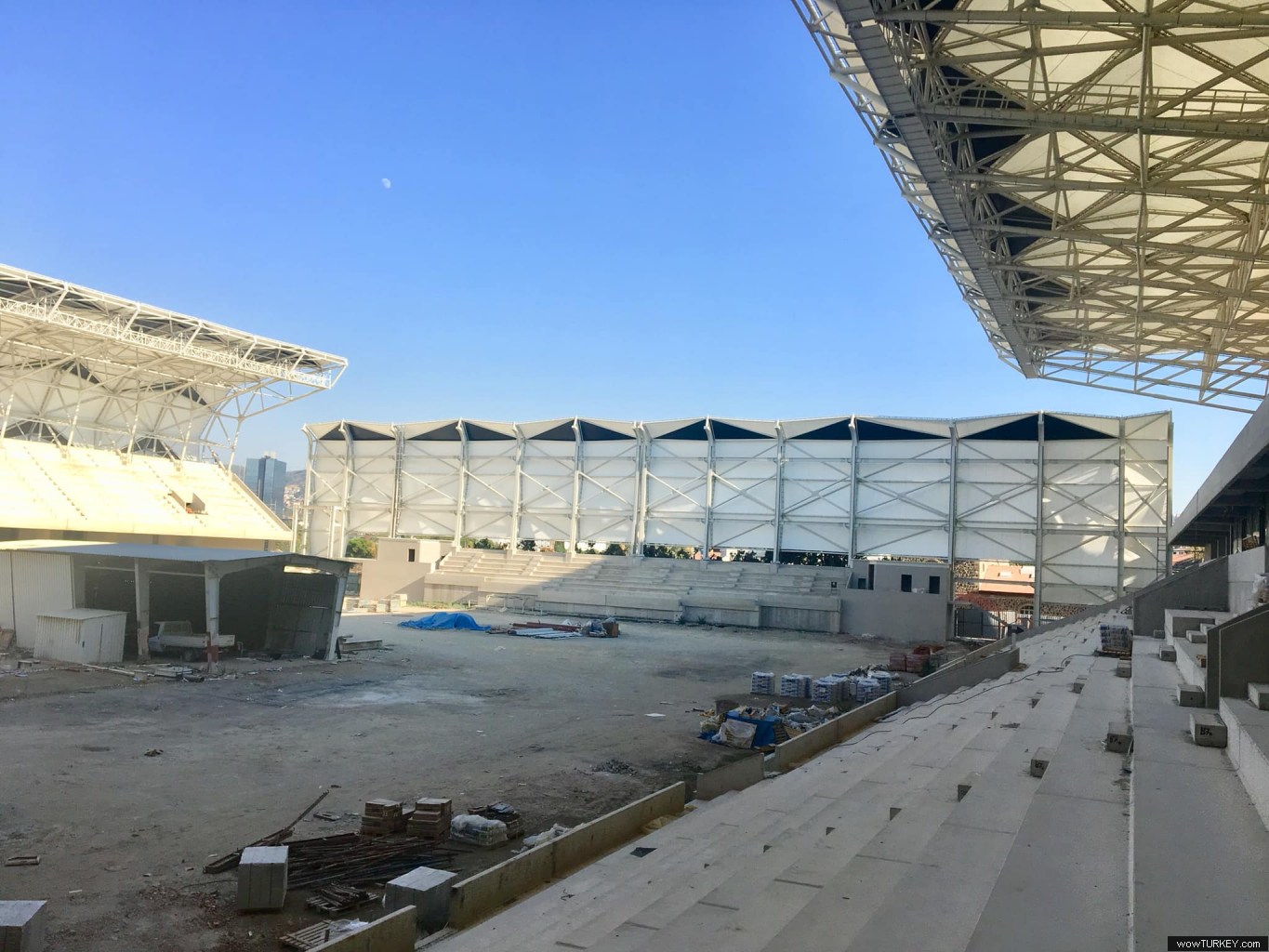 © furkansiner, wowTURKEY