England: Second summer without new stadium in York?
source: YorkPress.co.uk; author: michał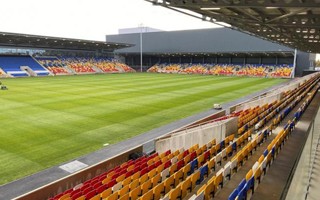 While it was supposed to be delivered over a year ago, the new Community Stadium in York might not see its opening event this summer as well. This time, quite understandably, it's caused by COVID-19.
The new 8,000+ stadium in York has been in the making for many years, first during burdensome planning and now during construction. Launched in Decembr of 2017, the process was to result in a new stadium by August of 2019.
However, the project encountered serious delays, which have reached several weeks by early 2019. The contractor then failed to deliver it in 2019 entirely, making the project fall into the COVID-19 lockdown in 2020. Hit by growing delays, and with a naming rights partner signed in late 2019 (LNER agreed a 3-year deal), the stadium was supposed to see inauguration for the 2020/21 season.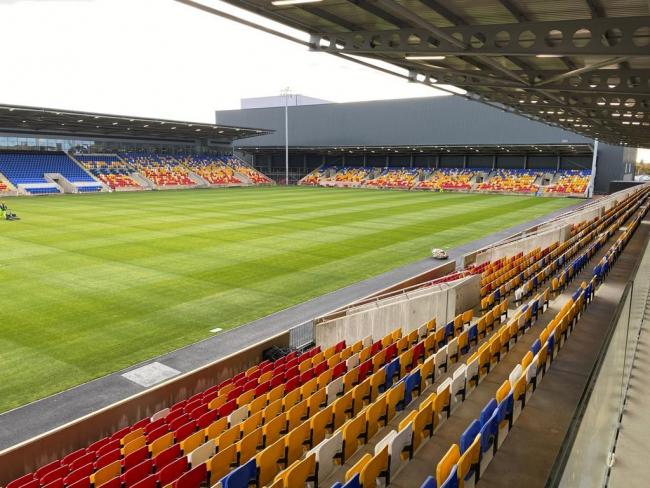 © York City Knights
However, both tenants – York City FC and rugby side York City Knights – have recently expressed doubt whether inauguration will in fact take place to mark season opening. In a recent statement, York FC stadium development director Ian McAndrew expressed hope but no certainty as to when the building would be able to accept YCFC.
"The relocation from Bootham Crescent to the LNER Community Stadium has been delayed," McAndrew said. "The inability of the council, due to Covid-19, to achieve certification for the new stadium has, for obvious reasons, added further delays and is very frustrating for all concerned.
"Hopefully by the start of a new season whenever that may be, we will be playing at the LNER Community Stadium however we don't know when that new season may start. Nor do we know when the club can move to its new office facilities.
"There are also uncertainties around next season, when it will start, if we will be playing behind closed doors initially or whether there will be limitations on capacity due to social distancing.
"Obviously we cannot leave Bootham Crescent or begin (to) until such time as the new stadium is available to us although that does not stop work with Persimmon Homes progressing to the next stage.
"We are hoping that the planning application, which is in joint names of the club and the developer, can be presented to the City of York Council Planning Committee in the very near future seeking approval for the scheme that is now proposed following lengthy consultations and negotiations with all the many parties and council officers involved.
"We are not the only ones that the virus affects as it has certainly created issues for the planning committee as they currently have to meet virtually and this results in smaller numbers of agenda items for any one meeting."