Bucharest: Opening of Stadionul Steaua in April?
source: StadiumDB.com; author: michał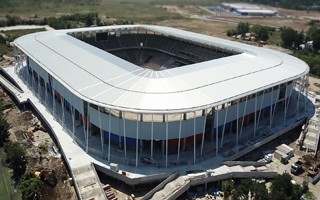 Construction pace is impressive and should see the stadium ready for use in roughly 2 months from now. But official sources suggest opening might not take place until April of 2021.
Groundbreaking after the deomlition of old Stadionul Ghencea took place back in February of 2019, which means the new stadium has been under construction for just 1.5 years. And yet it's nearly complete, with all structural elements in place, including the roof, and furnishing/installation progressing fast.
In recent days the HD floodlighting was thoroughly tested, offering total output of some 2,150 lux. All 76 loudspeakers are now functional, as are the two giant screens. All that's missing in order to receive the UEFA Category 4 certificate is a quality playing field. But work on that front is advanced, too. More than half of the green carpet has been laid already, with work expected to be completed within the next two weeks at the latest.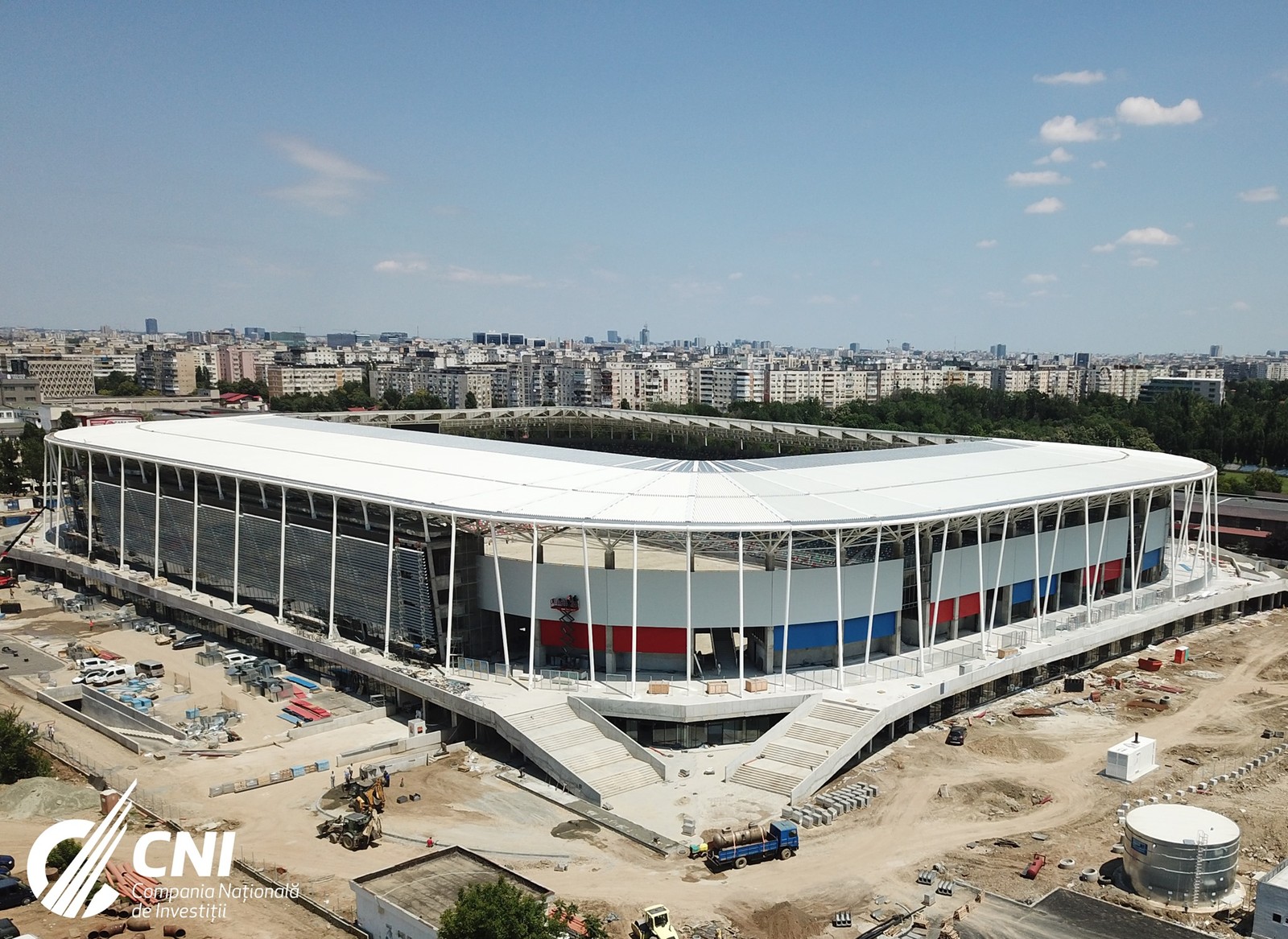 © Compania Națională de Investiții / CNI Facebook
According to information provided yesterday by the minister for youth and sports Ionuț Stroe, work progress is already beyond 90% at Steaua, which means within a the next several weeks only cleaning work should be left. 31,254 seats in a mosaic layout with Steaua colours are already in place and it seems the October deadline for delivery is safe.
However, an official publication ran by the ministry of interior (which also owns the sports team Steaua), Observatorul Militar, has announced in its latest issue that official opening of the new stadium would only happen on April 9, 2021. Why?
First, that date is exactly 47 after the original Stadionul Ghencea was inaugurated. Second, authorities are supposedly hoping that safe hosting of a large event like this should be safe by that time.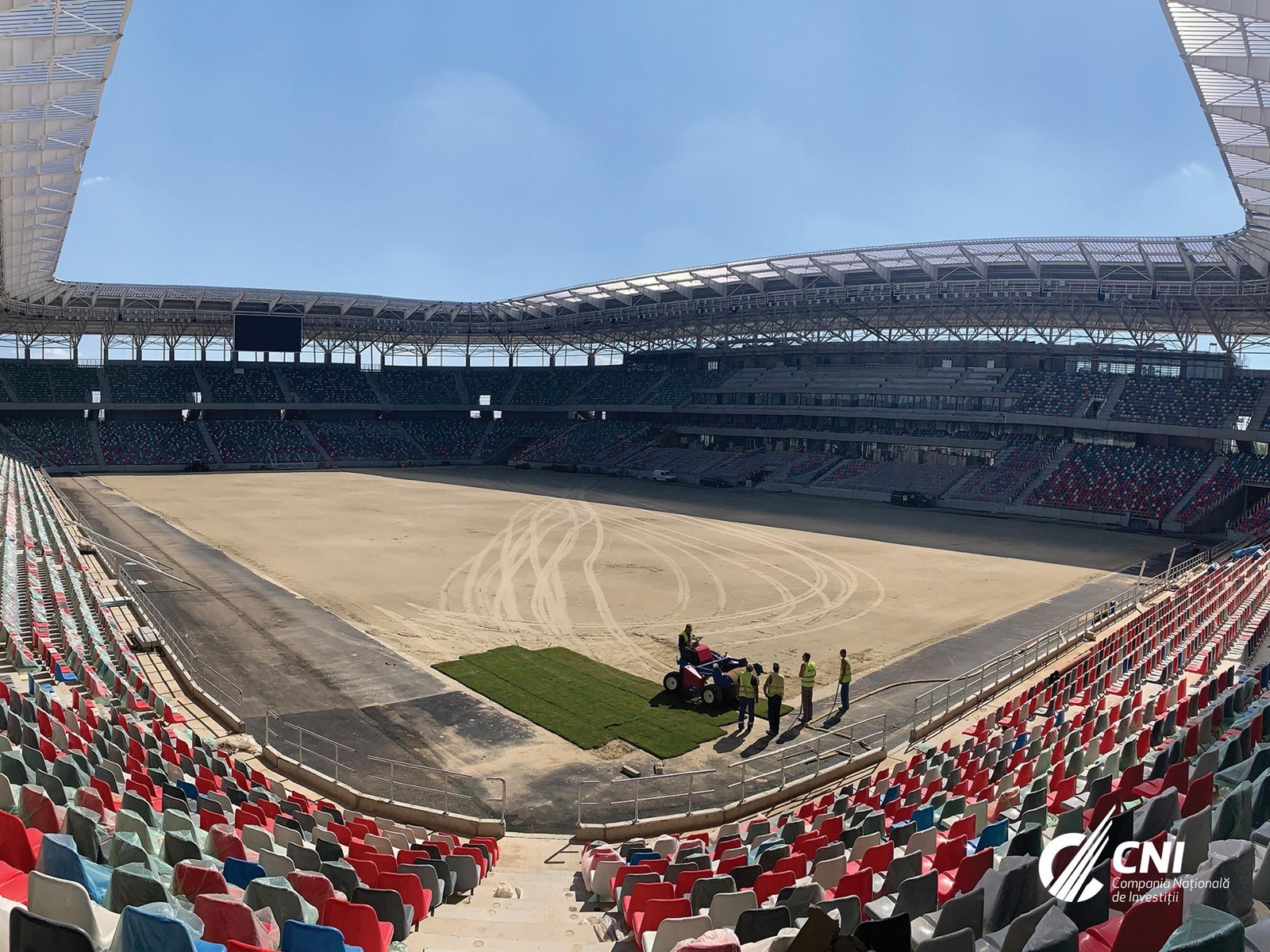 © Compania Națională de Investiții / CNI Facebook
Until the new stadium is handed over, CSA Steaua will be using the nearby and recently refurbished training field no. 5 as its home. Since the club is currently playing in the 3rd league, it doesn't need the stadium immediately.
The new Steaua stadium is part of a massive stadium renovation scheme going on in Bucharest, which sees three venues rebuilt from scratch as training venues for Euro 2020. Under initial deadline local authorities would have failed to deliver the stadia in time, however since the UEFA tournament has been postponed until 2021, now the new home of Steaua can once again serve as a training base. The project's cost is estimated to reach €94.7 million.