Washington, D.C.: Redskins dropping name, chance for new stadium in D.C.?
source: StadiumDB.com; author: michał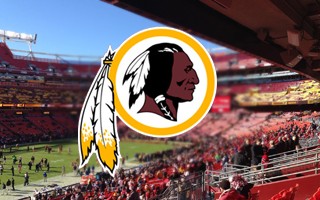 After years of pressure it seems money has spoken: with sponsors dropping out, Washington Redskins will soon be a thing of the past. With the name being retired, the team could return to the capital and build their new stadium at the RFK site.
Yesterday Washington Redskins have annouced the retirement of the long-criticised name. New one will be revealed once internal audit and rebranding plan is done. The controversy is based on the derogatory conotation of the word Redskin, which became strongly negative in the 19th century (when 'hunting Redskins' was promoted among the white population) and then somewhat normalised in the 20th.
With growing awareness of the painful and cruel history, politicians, NGOs and social activists have been campaigning for the NFL team to change its name. Some officials, authorities and media even stopped using the name altogether, referring to Redskins as 'the Washington team'.
But it's understood that the change of heart only came after financial pressure of recent weeks. Several brands have disassociated themselves with Redskins until the name is changed, in the atmosphere of social unrest around USA.
© jrotn
Regardless of motivation, dropping the 'R word' may become crucial for the NFL franchise's stadium plans. Redskins have been using FedEx Field in Landover, Maryland, since 1997 and it hasn't been a successful relocation outside Washington, D.C. The stadium was built for 90,000, its capacity then had to be dropped to 82,000 and attendances are still far from that.
The team has thus been on the lookout for a site to build a new stadium in. Back in 2016 the famous Danish architect Bjarke Ingels was hired to draw a plan, though it's one without a solid location in mind.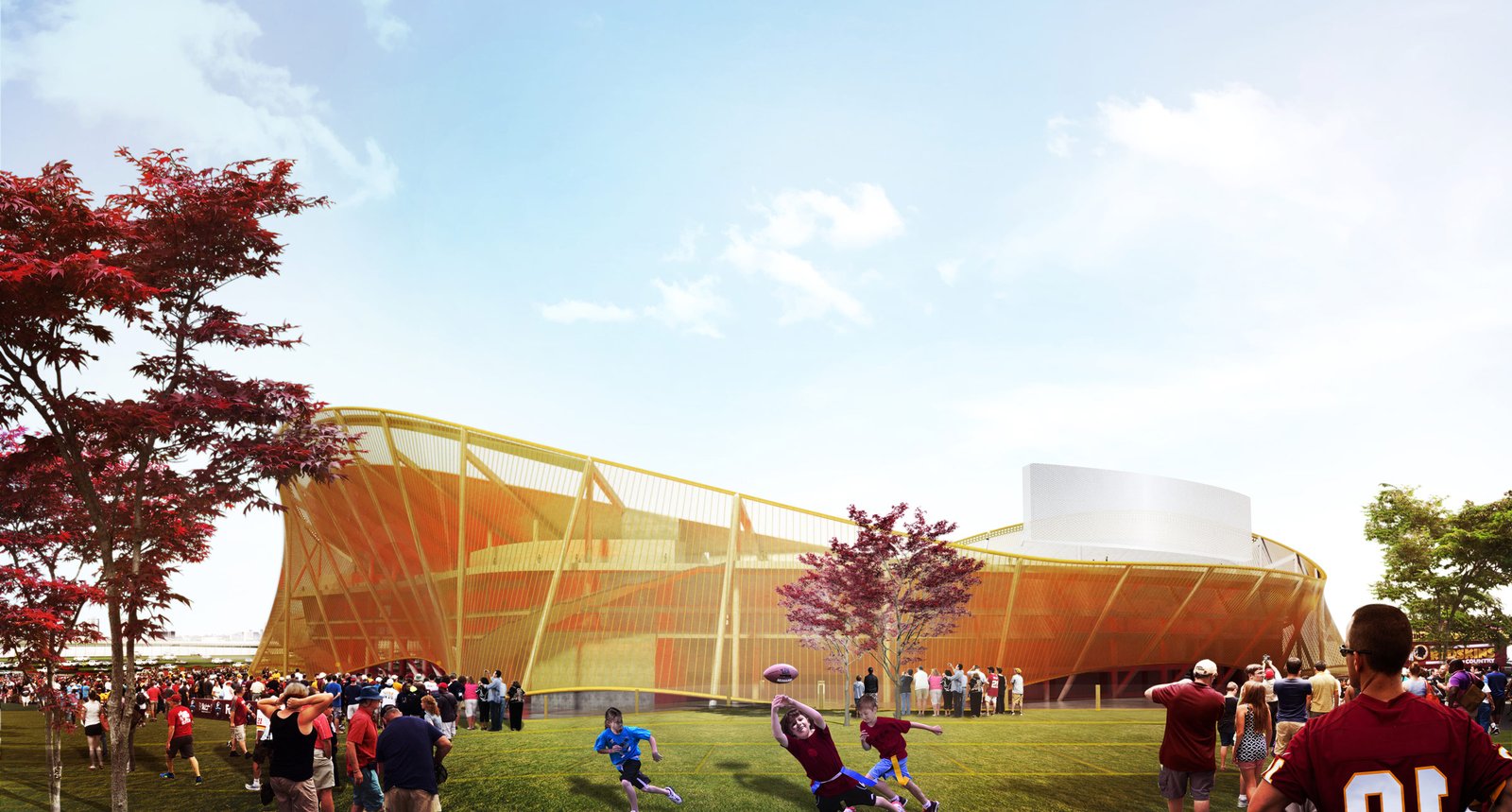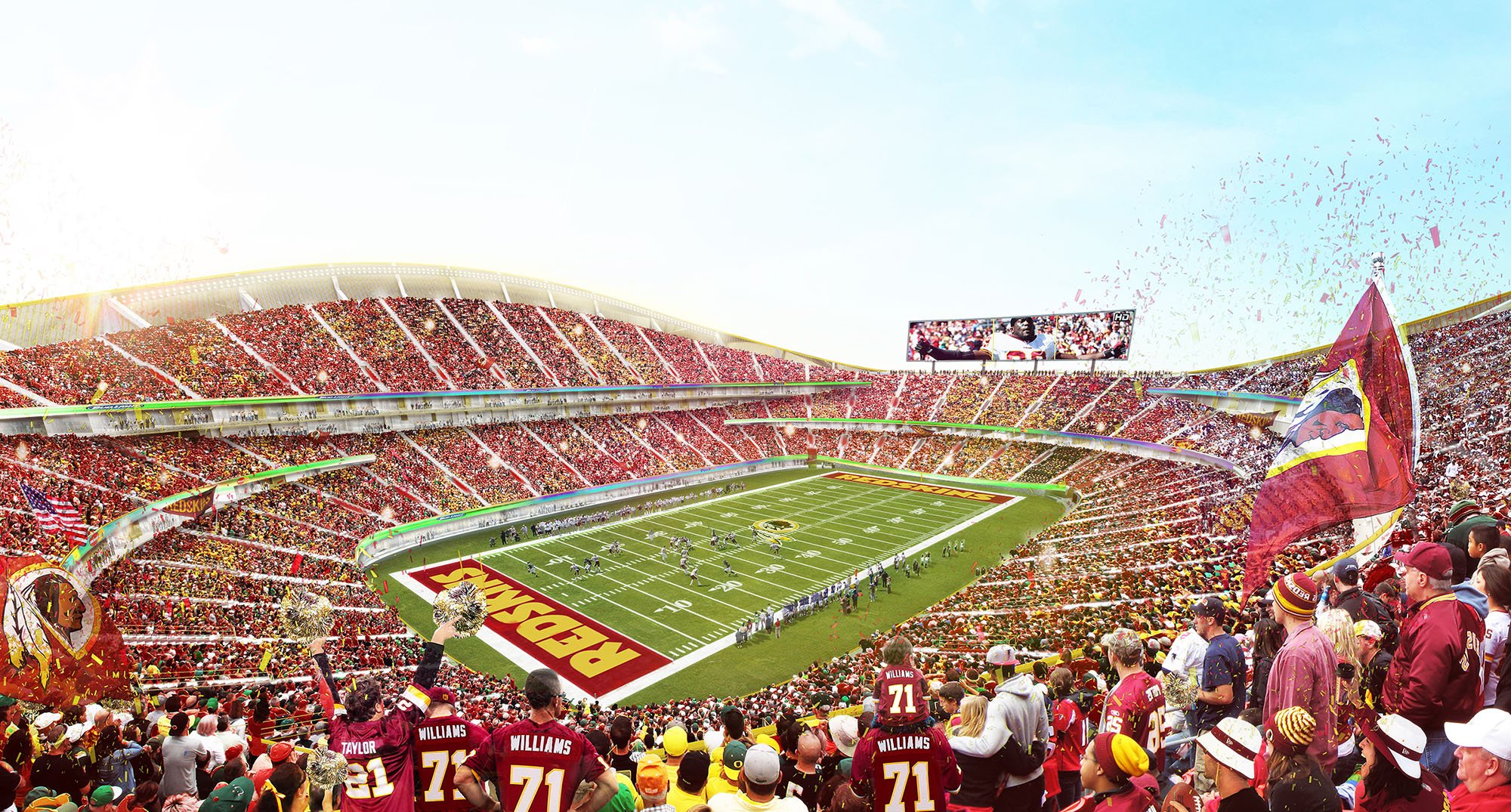 Any plans of return to the US capital were blocked by local authorities until Redskins are no longer named Redskins. Now, with the name no longer being an issue, it seems natural the team would begin talks over return to the RFK Stadium site. Now vacant, the building is awaiting demolition and a successor, whether stadium or a different development. However, two major issues remain:
1. The site doesn't belong to Washington, D.C.
Although physically a prominent part of the city, RFK Stadium is not owned by local authorities. Instead, it's property of the National Park Service, leased to Washington until 2038. Four previous mayors have appealed for change of the land's status, current mayor Muriel Bowser is the fifth to campaign for transfer of land. As things stand, Washington cannot create plans for the site without NPS.
2. Any stadium deal would be problematic
For years now the long-standing 'tradition' of cities incentivising spors franchises with new stadiums, tax exemptions or other forms of subsidies has been highly scrutinised. Stadiums don't provide the often-claimed stimulus and are very often a real burden on public spending/revenue. Especially now, at times of skyrocketing unemployment and growing demand for increased social spending, any agreement with Redskins owner, infamous billionaire Dan Snyder, could prove toxic for the Bowser administration. Whether it's a risk worth taking, we're yet to see.