USA: Gamechanging stadium with moat and beach?
source: StadiumDB.com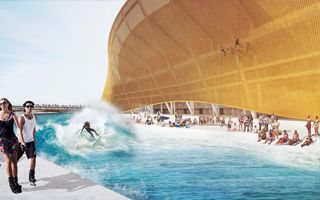 You've already seen stadiums with cabanas, but has anyone ever thought of surfing around a stadium? This design could allow such dreams to come true. Meet the future of Washington Redskins.
While the naming controversy rages on for Washington Redskins, the team continues to carry on with business and these latest revelations prove that. But let's go back to November, when Danish architect particularly popular in the US, Bjarke Ingels had announced he was working on a new NFL stadium. It would be one to change the whole game…
"It could represent a paradigm change in stadium design whereas at some point it was only about being better, or just bigger. Now there is a whole set of aspects," Ingels said then.
"There's interest, since the televised experience is getting so good. TVs are getting so good and big, and there are all these things you can do with them. The thing we've emphasized is the entire experience and the intimacy of the whole experience to make the live feeling and the communal feeling as massive as possible."
In January this year it was confirmed that Ingels and his 120-strong office are working on the new stadium for Washington Redskins. While we still don't know the capacity, cost or even location, in recent days two significant images of the project emerged, largely thanks to CBS's 60 Minutes.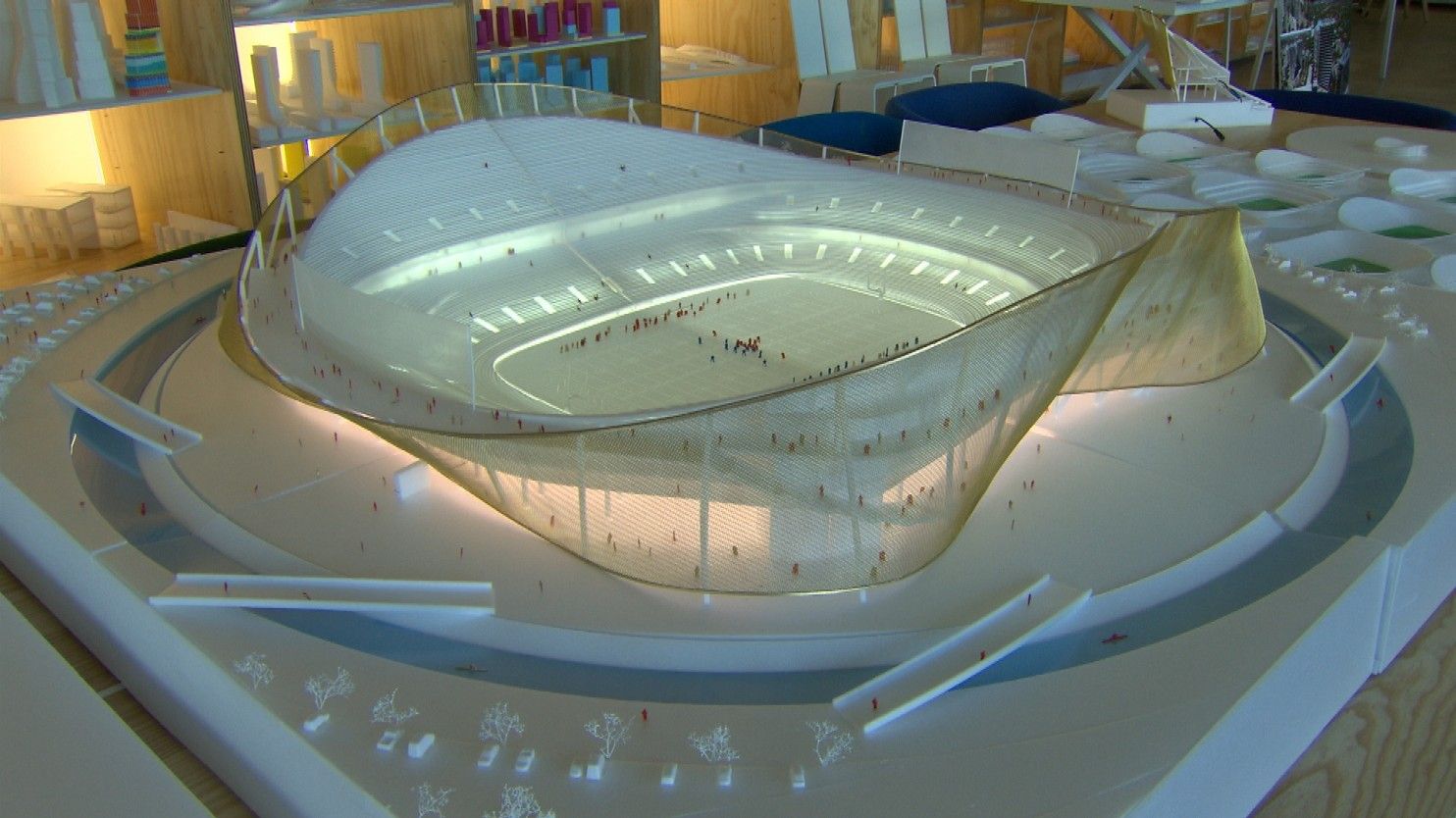 Is this the paradigm change Ingels was announcing? To some extent, even with this limited material, we might argue that yes, it is. While stadia are often parts of larger leisure projects, in this case stadium and the leisure part permeate.
With a round outer form, the building is surrounded by a moat and circular parking site. This is where American football's most distinctive tradition takes place: tailgating. For hours before and after the game fans are having fun in the parking lots, which caused Bjarke Ingels to rethink their experience. Instead of overwhelming sea of concrete, the parking site would be combined with public green areas and various recreation uses.
One part standing out the most is of course the moat. Artificial pool would surround the stadium, providing access through 6 pedestrian bridges. It might serve as kayaking or even surfing destination, while a beach could be created around the inner perimeter. From there only the perforated, wavy skin would separate fans from the stadium's interior.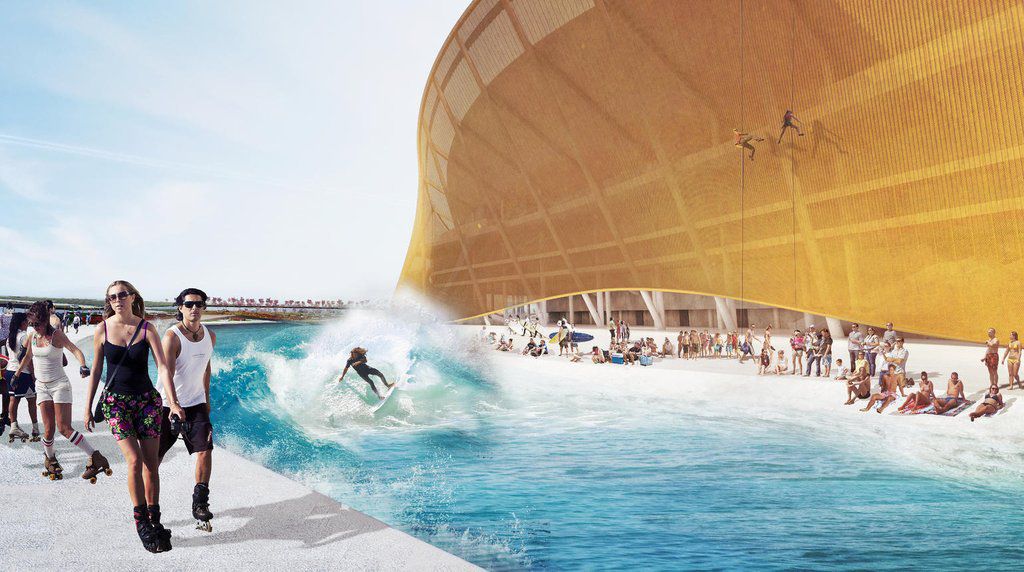 The stands themselves are also unique. They're surrounded by two major promenades, of which the upper one offers an interesting experience. Fans walking around the stadium would be shaded and protected from elements along the sides, but exposed on each end. This would offer a great viewing point for both the stadium's surrounding and the stadium's interior.
Seating layout offers two major tiers, though their division is unclear, almost fluid. Lower deck smoothly transitions from a single tier to two smaller ones, while the upper deck rises smoothly from the ends to reach peak height at center field.
Of course the road to living this dream is a long one to take for Redskins. The club needs to successfully run negotiations regarding location and financing for what would surely be a $1bn+ project. Not even mentioning the team has a valid contract binding them to FedEx Field until 2027…