New design: Costa del Sol's stadium like a superyacht
source: StadiumDB.com; author: michał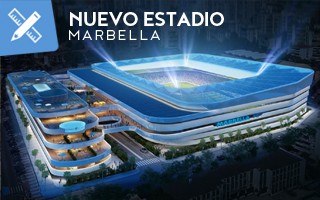 It luxury and features are expected to outshine not just Spanish rivals but all of European medium-scale stadiums. The new proposal for Marbella is inspired by a multi-deck yacht.
Unless you're really a fan of Spanish football, you most likely haven't heard of Marbella FC. And don't beat yourself too much, under this name the club has played only since 1997 and never went further than Segunda B (third tier).
But in 2018 management of the club was taken over by players' agency Best of You, on behalf of a Chinese investor wanting to truly put Marbella on the map of Spanish football. So far results haven't been great but the strategy has always been long-term.
A fresh, modern and football-specific stadium is at the heart of that strategy. Financed privately, it's expected to dwarf domestic and international competition in the level of luxury, despite compact size. While funded privately, the project requires the city to transfer land in the strict centre of the city. On Friday it was revealed what could be built there.
New stadium in Marbella would sit almost where the current Estadio Antonio Lorenzo Cuevas does, though not exactly. It would be moved over 50 meters east, partly taking its current location and partly the nearby training ground and connecting street. The move would free up precious space along the representative Travesía Huerta los Cristales, leading to nearby beaches.
The now-available space would be taken up by a pavilion with hotel and commercial spaces, the aesthetics of which would be balancing between a multi-deck liner and a yacht, also determining the maritime theme of the entire stadium. While allowing for a modern and elegant design, this theme is clearly rooted in Marbella's (and Costa del Sol overall) traditions.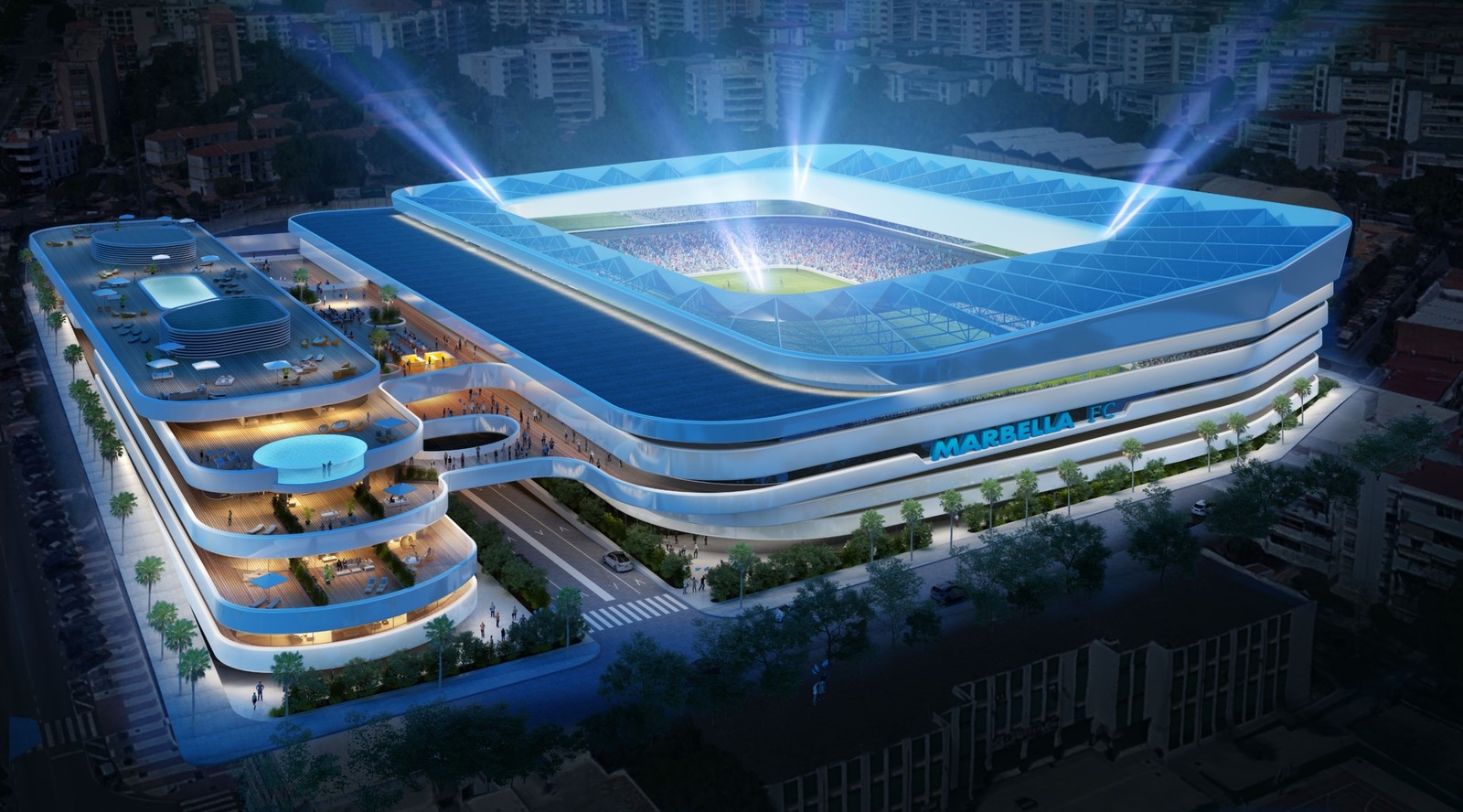 Relocation of the stadium would require the demolition of one street, which would then be replaced by a new connector, directly beside the new stadium's west stand. It would offer comfortable access for players, VIPs and users of the stadium's underground parking, which would house as many as 2,000 cars (due to lack of space at the heart of Marbella, ground-level parking isn't an option).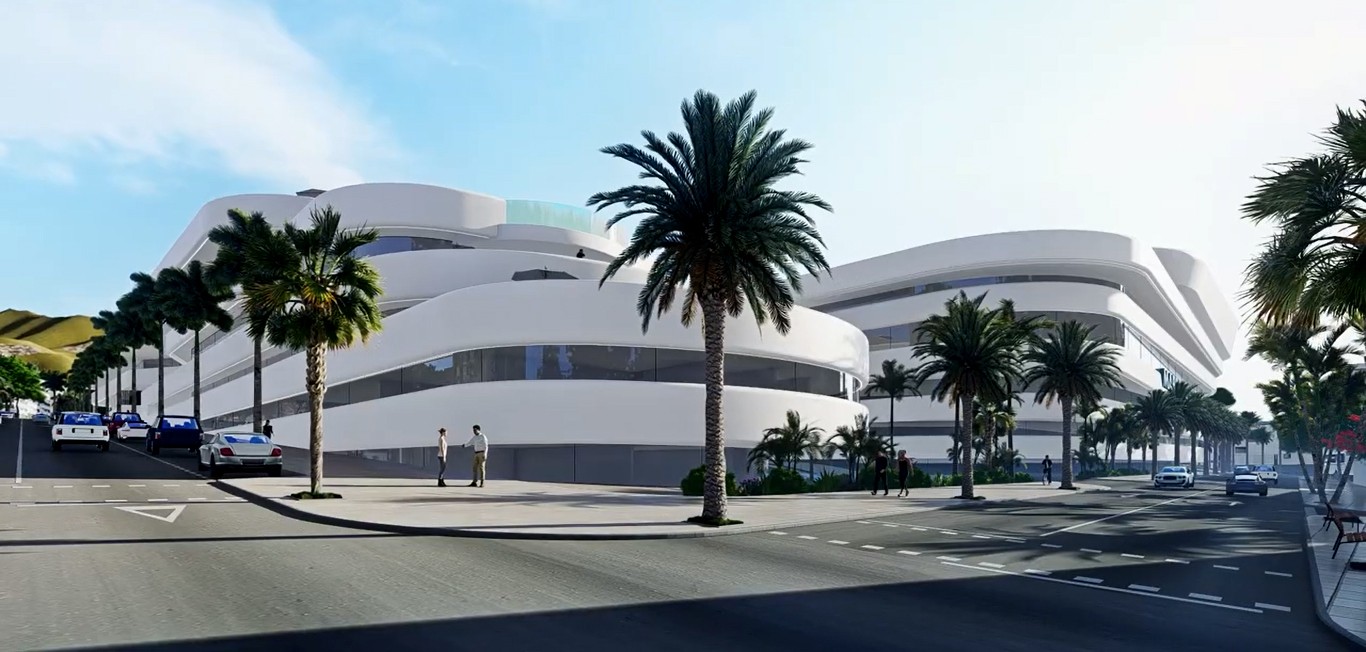 The stadium could be described as a boutique one. While its total capacity would be roughly 18,000, it would offer extensive VIP and corporate hospitality facilities, spread across 4,600 m2 (of which the presidential suite alone would take 1,000 m2!). While the presidential one would sit in the west, private boxes would create a continuous ring around the stadium, a sight unseed for a stadium of such small scale.
Underlining its exclusive and modern status, the stadium would also have a retractable roof. This feature has never before been used at a stadium of such small scale. In Marbella it would allow the venue to become home to concerts all year round, limiting noise and light pollution for those living nearby.