Las Vegas: 2% to be done, 2 weeks to go
source: StadiumDB.com; author: michał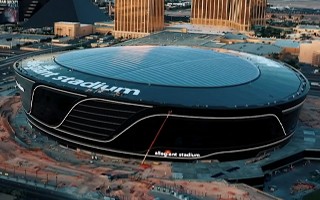 With the 98% threshold reached last week and just over 2 weeks until construction deadline, it's all hands on deck at Allegiant Stadium. Which isn't easy as Las Vegas COVID-19 cases surge once more.
New social restrictions are being introduced in Las Vegas, where the number of confirmed cases is climbing towards 1,000 daily. This prompted further social limits being imposed, like the cap on restaurant capacity at 50%. The news is particularly bad for a city with economy based on tourism, following the first lockdown that led to record unemployment rise.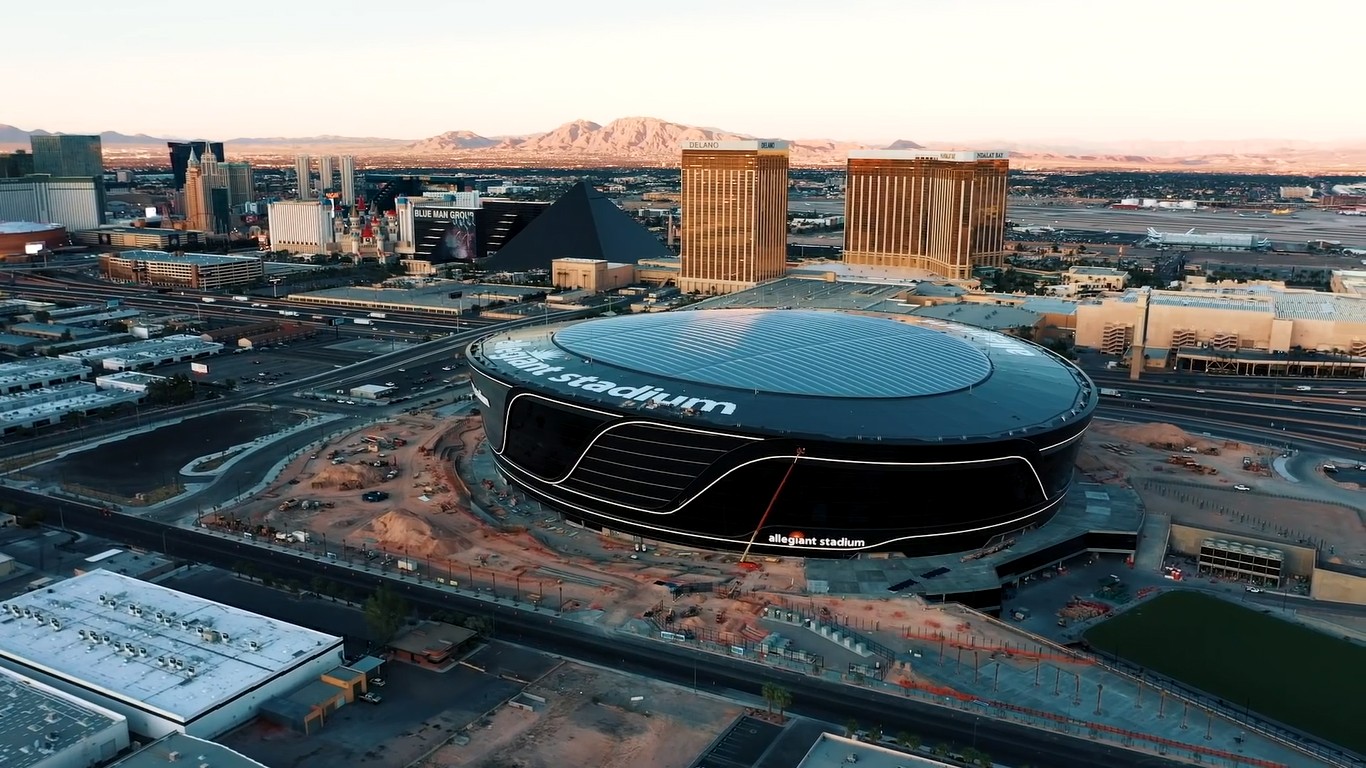 © Raiders
In this reality even daily business seems challenging and yet the construction site of Allegiant Stadium is busy as always. Workers in masks are rushing towards the finish line, with deadline for delivery set for July 31.
Even the coach of LV Raiders, Jon Gruden, issued a special message to them through the stadium's public address system, encouraging employees to make that final step in the 2.5-year long construction process.
Last week the progress rate exceeded 98% and several milestones were reached. All of the public address system, both sound and visual, was tested, including three massive screens above the auditorium.
However, the largest multimedia display is located outside the stadium, on the eastern facade, facing the highway and hotel-rich Strip. Here, a 135,000-square-foot (12,500-square meter) multimedia mesh with LEDs has been created, enabling large displays to attract visitors.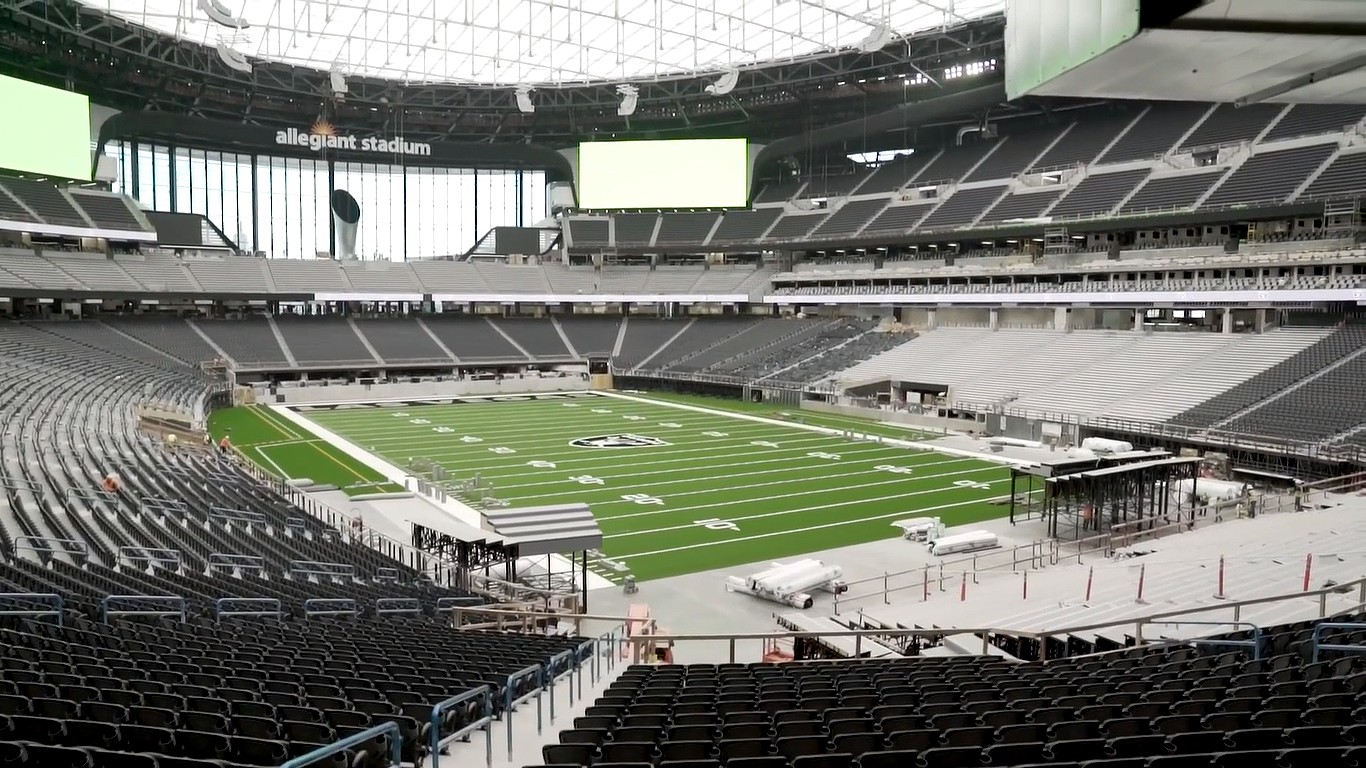 © Raiders
Both playing fields are in place, all signage is there but preparations are still ongoing on several fronts. Despite the deadline passing in just 18 days, it's still not certain the stadium will be ready on July 31. Every day is a battle.
Allegiant Stadium has been under construction since December of 2017. According to initial plan, it was supposed to cost $1.8 billion, partly financed by taxpayers. The final figure will likely be in excess of $2 billion, though. Thanks to its permanent dome and sliding field, it's hoped to become Las Vegas' prime event venue all year round, providing 65,000 seats in its regular configuration.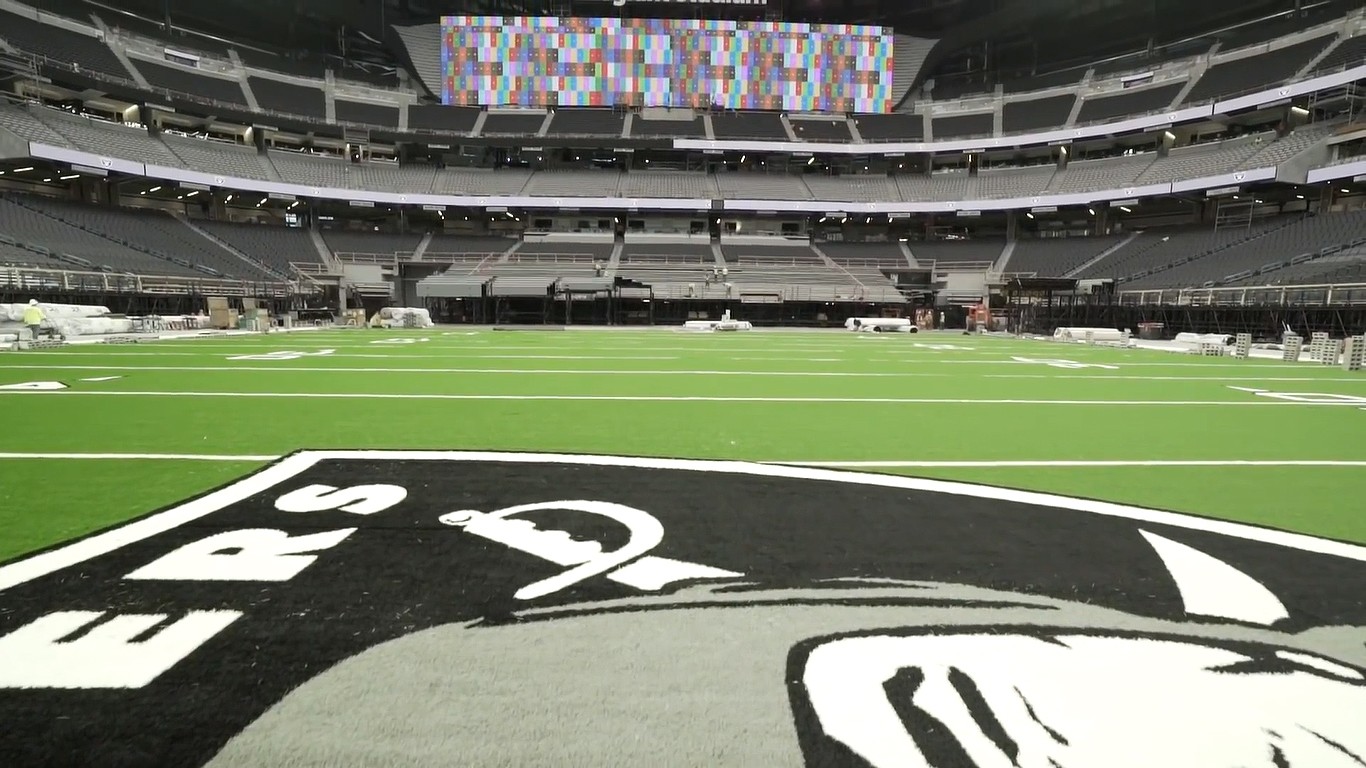 © Raiders